Heyhoo, I've just finished doing some collection weeding, so please do check out my sales! I'm selling a bunch of plush and figures and other neat things + new Eeveelution Chupa figures and Eevee Friends figures! Click the pic to visit my sales post:




I also have this adorable Eevee plush pillow from last year's Eevee Collection! I tried checking eBay, Pokevault etc. to find out its current value but I found none for sale, so I have no idea how much it's worth. :'> That's why I decided to put it up for offers!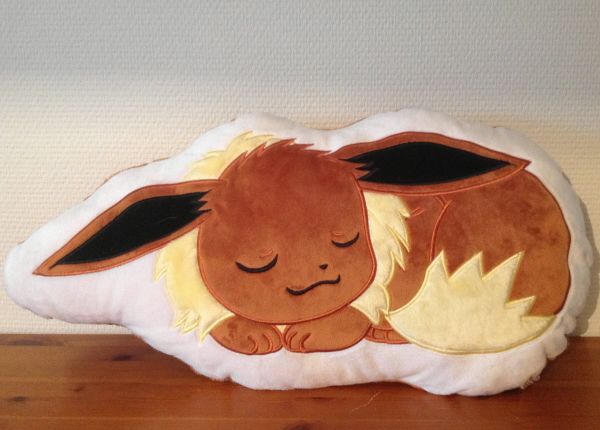 I'm going to start offers at $65 because that's roughly how much I paid for it. I will end offers once they die down. And if you think my price is too high, please let me know. c':

Please read:
- Sales permission from denkimouse in late 2008
- I ship from Finland and only accept Paypal payments
- Feedback can be found here.