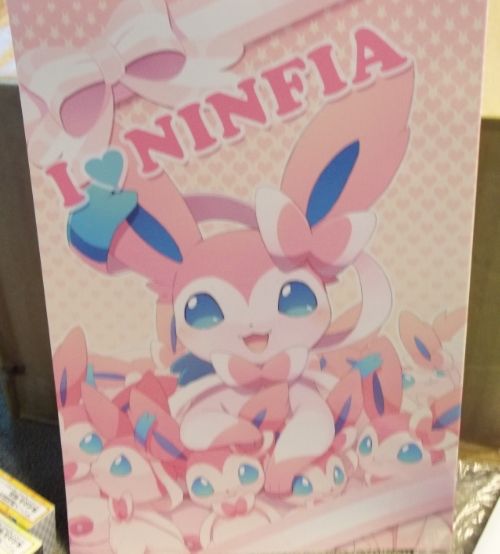 Come see all the fluffy pink cuteness! :)

Also in this post, some latias and minccino cuteness! <33



I'll start off with my big box of gets because I've been so excited!! It was actually perfect!

So I've been working and schooling with basically no days off and my classes are hard and work has been really busy so this week was really getting me down (sorry for all the whining xD it's not so bad but I had to preface my story with it!) So this week started off really bad and it felt like it wasn't going to end, but then I actually got a day off! And guess what came on my day off <3!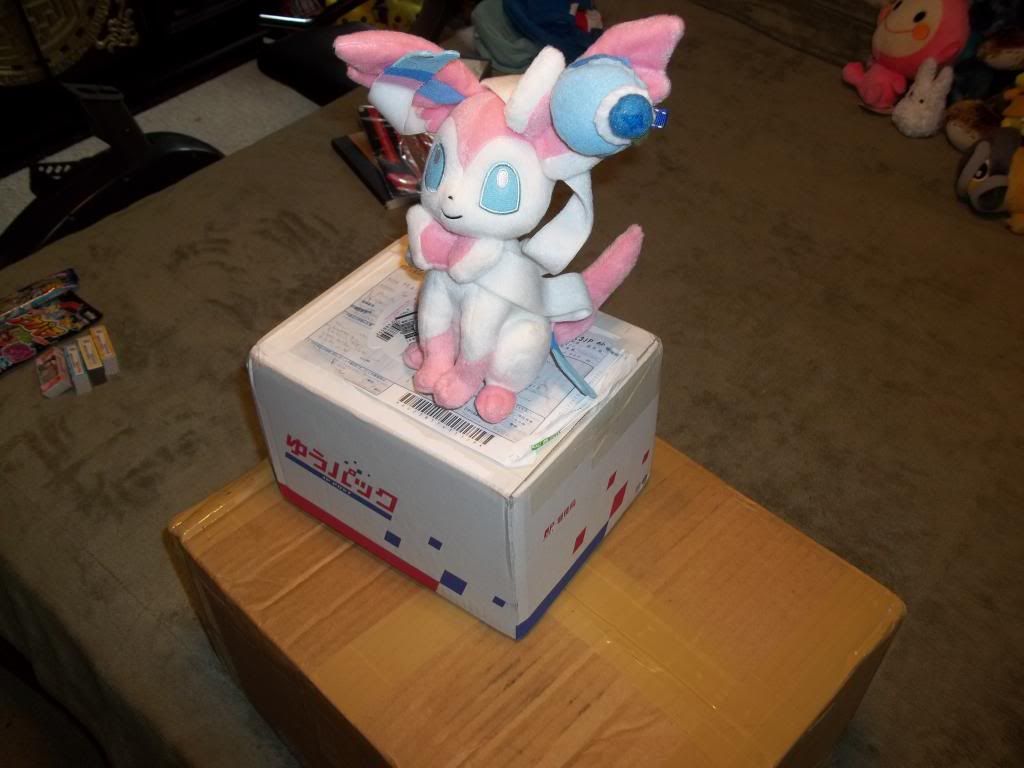 Macaron thought I was looking a little down so he brought me giant packages of wonderful!! <3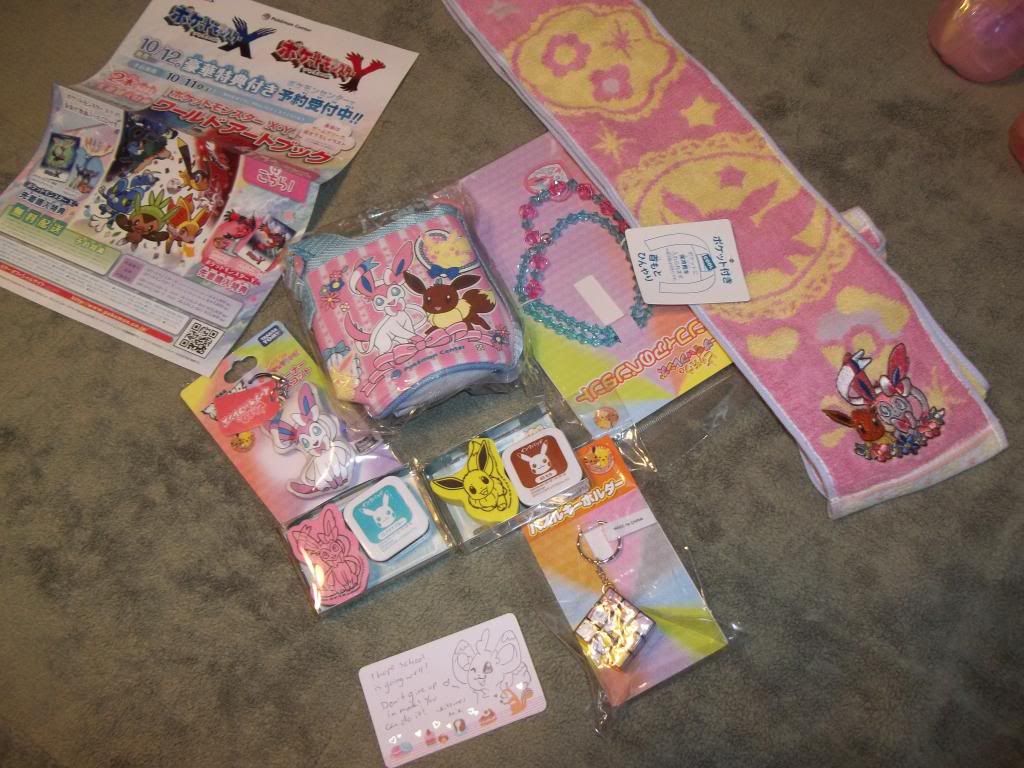 This top package was from the wonderful Kitzune! Thankyou so so much again for fueling my addiction xD
I'm so glad to have these items, they're all so unique and wonderful :D and she even made me the sweetest little not that now proudly hangs out with my minccino collection <333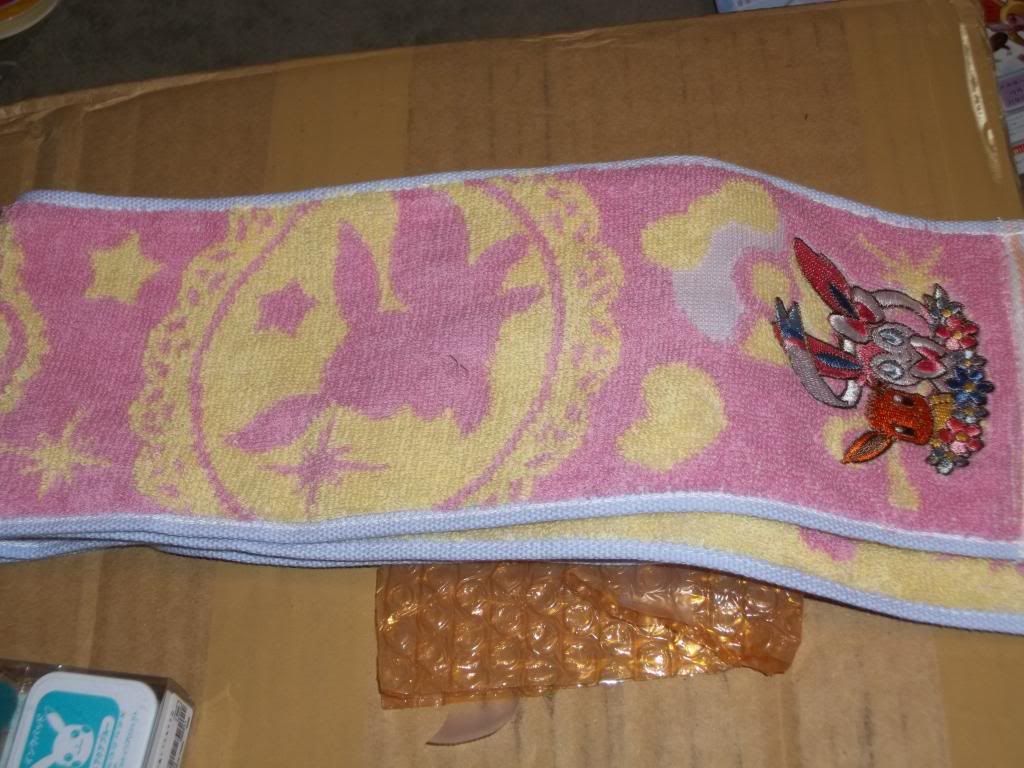 Firstly is this towel! I wasn't really sure what it was when I got it..but it looks like you put a hot pack in it and wrap it around your neck!




Have an awful picture as an example! Also you can't see my face because it was national perpetual bedhead day if you were me, which I am.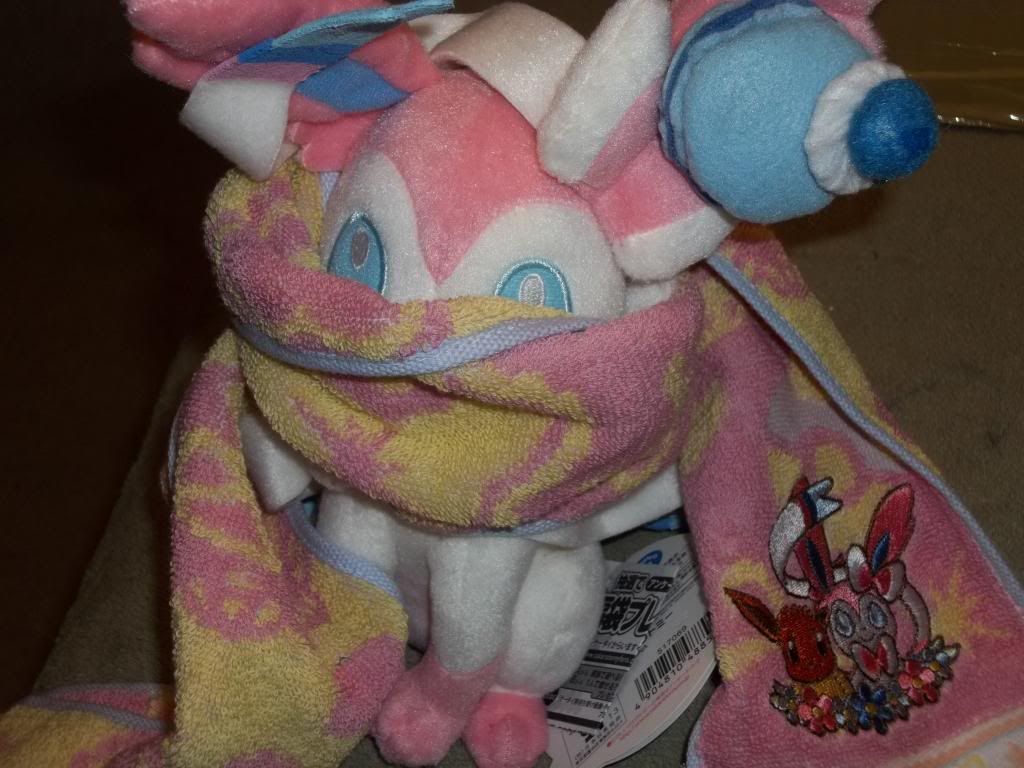 Macaron however believes it's more of a fashion statement

Or a ninja scarf
xD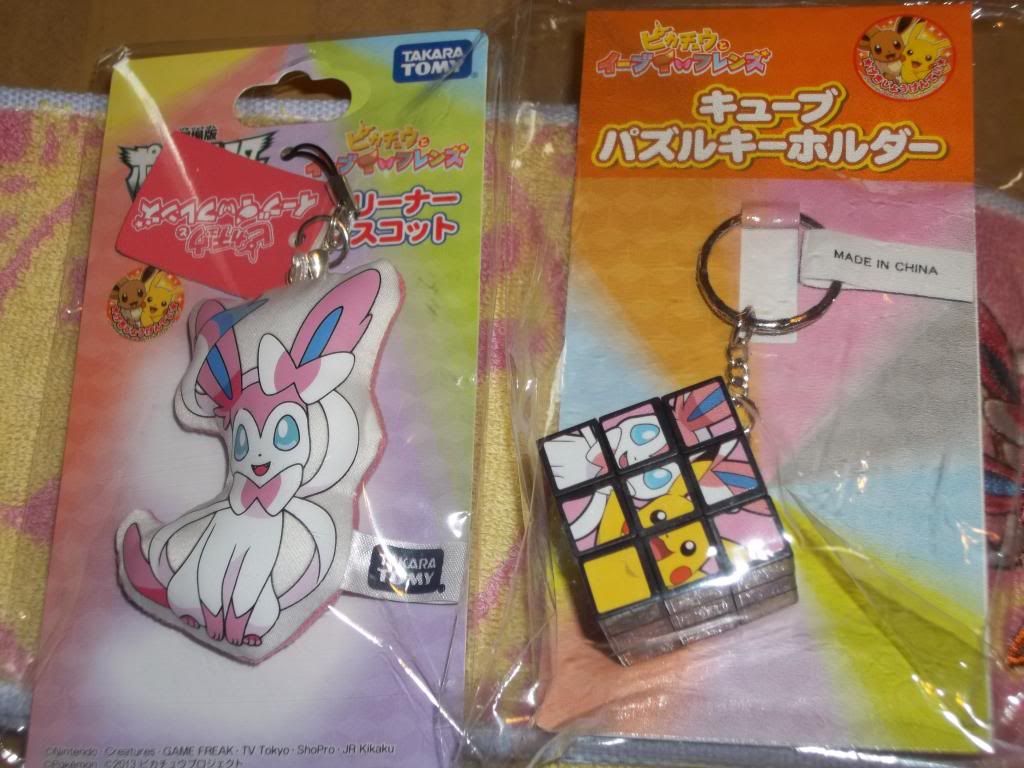 I love these items, the plush keychain is really soft on the back <333 and SO cute
and the rubix cube is just really awesome and unique! Except my girlfriend feels the need to try and mess it up and see if I can fix it...I won't let her because I could never fix it probably...and then I'd cry xD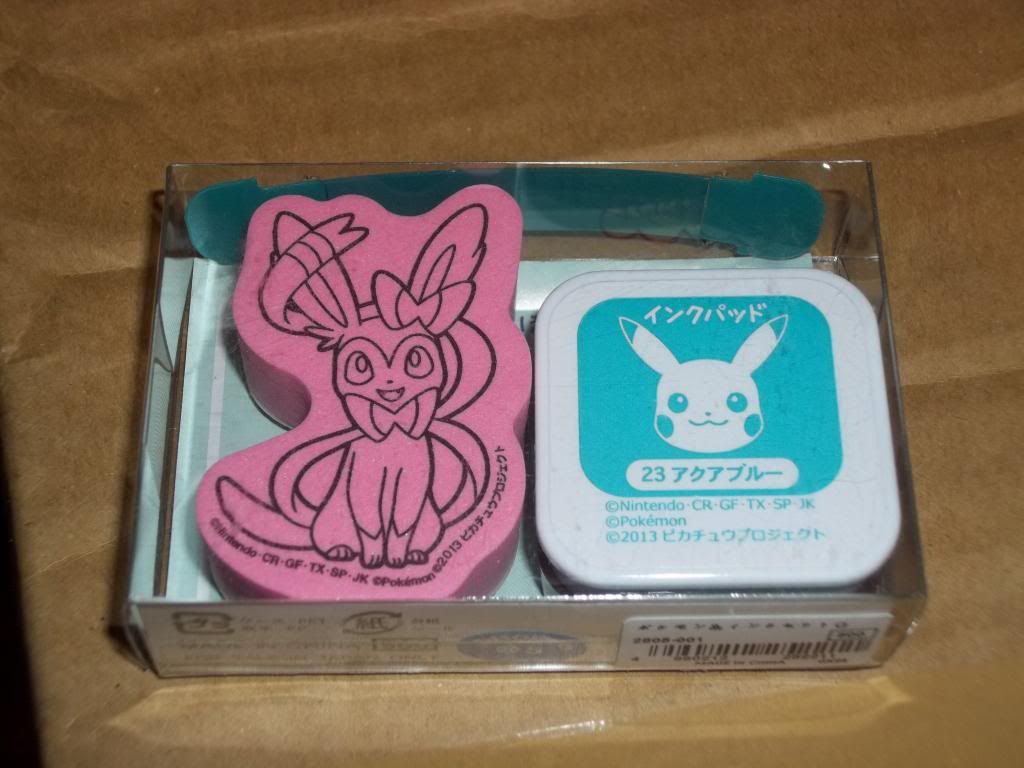 Adorable stamp of adorableness! <3 AND now I have an inkpad!!! Since I have like 50 stamps but no inkpad because I fail xD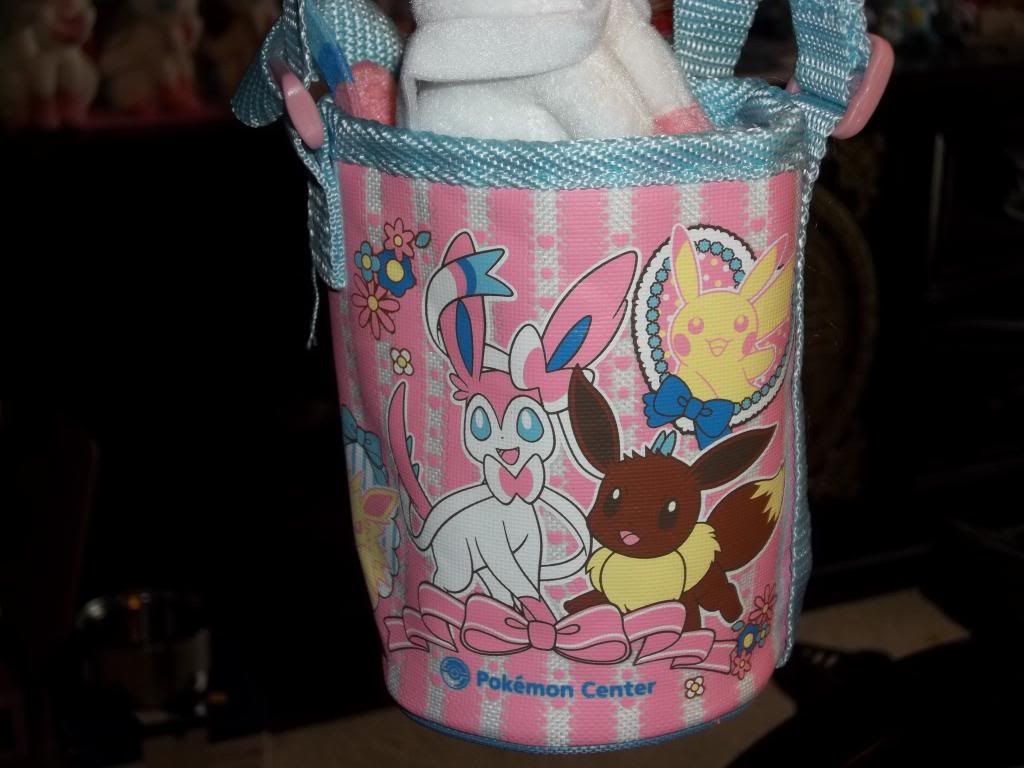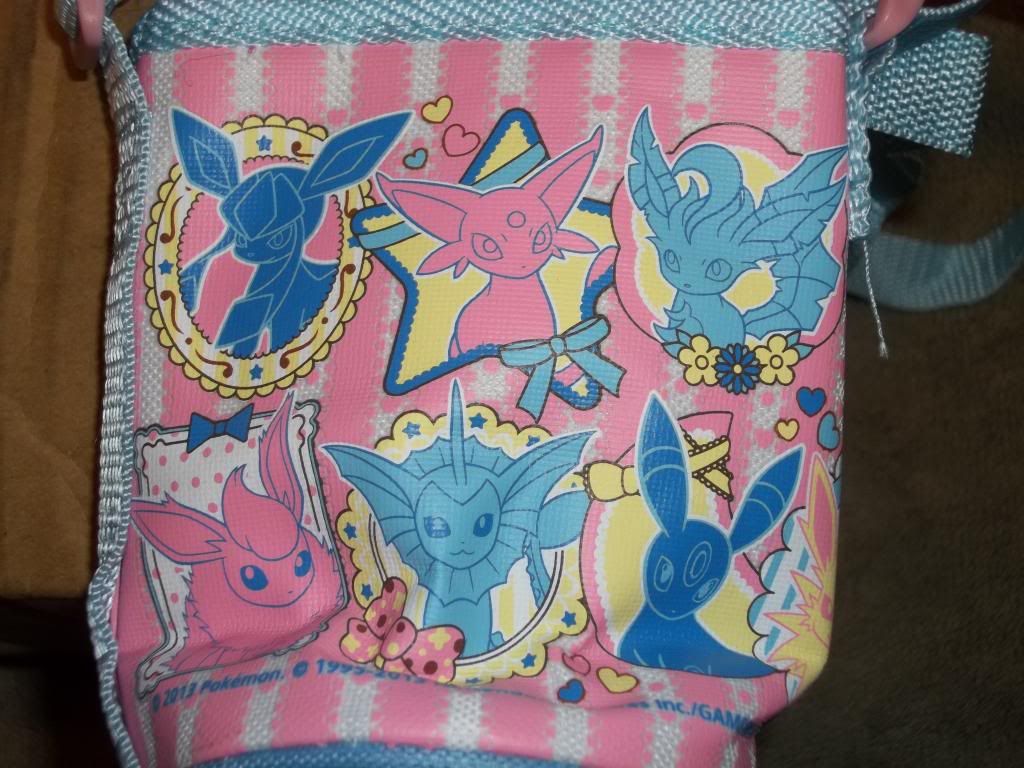 Adorable little bottle holder, atleast I think thats what it is :D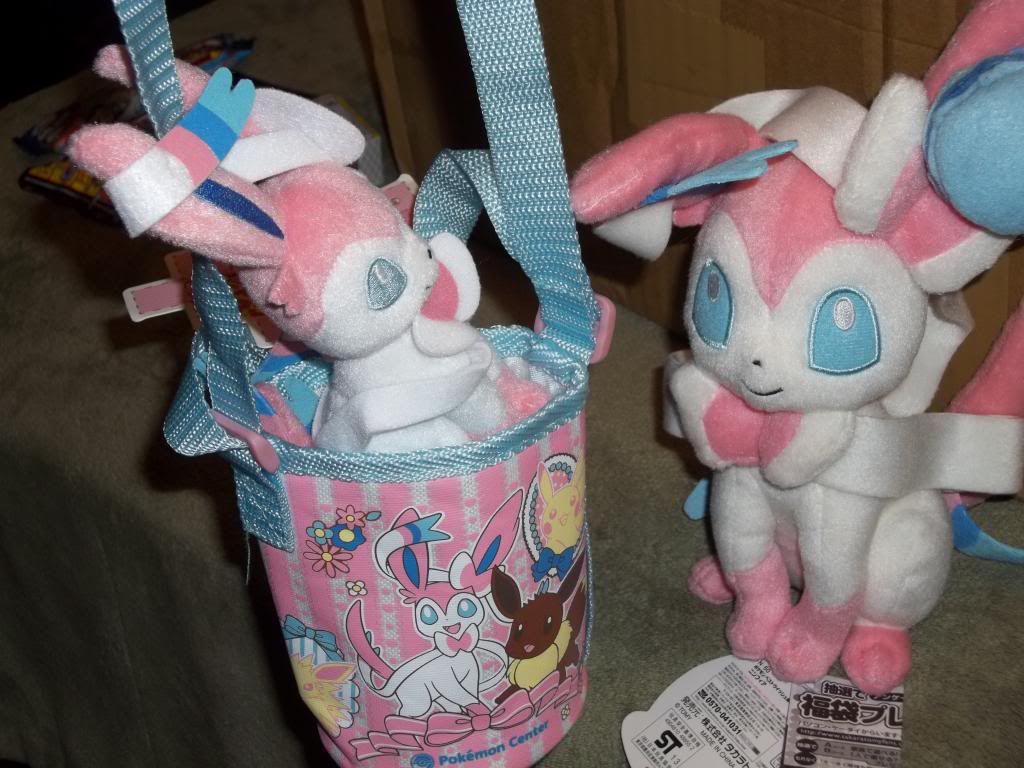 Orrr a tiny sylveon holder! <3




And a sweet little necklace :) SO cute <3

What an amazing package!!
But wait theres more!!!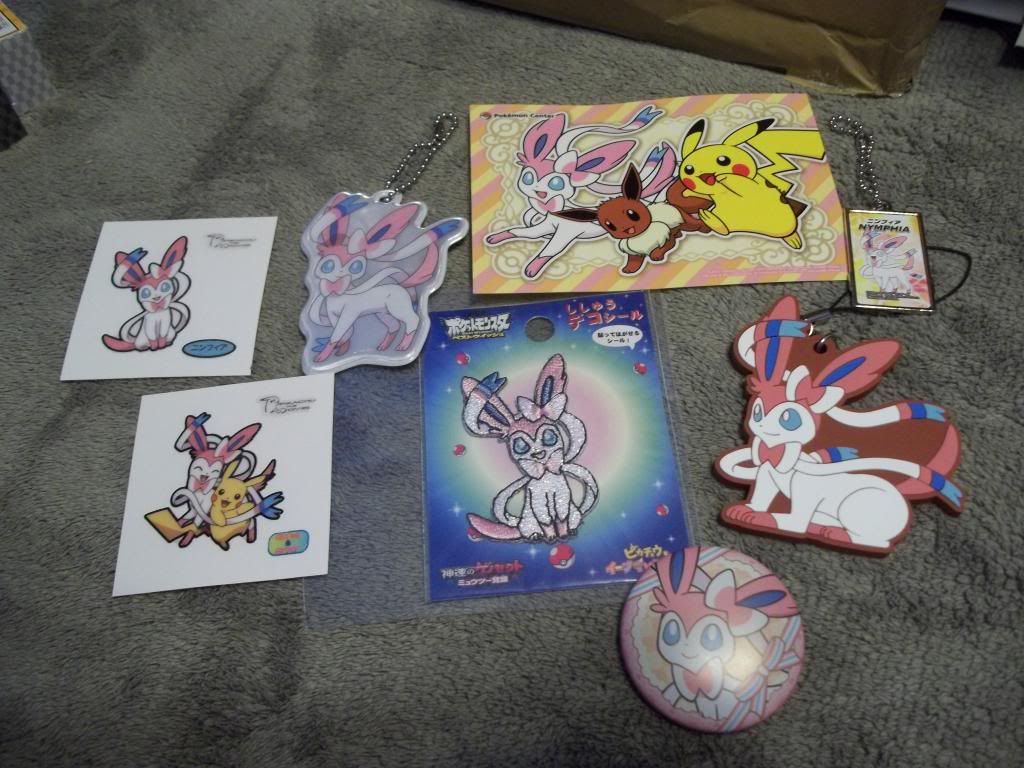 I got a lot of neat flats from FJ!! <333




Suuuuper duper stoked about this can badge! I didn't think I'd ever actually get one, as everyone has said. Blind pulls = no luck! But I got it on FJ and I almost panicked when I saw it! It has a pretty matte finish and it's just gorgeous :)




Another one of those items you buy and your like "Hmmmm, I wonder what this is."




Cute little hand towel! I super love how pretty it is, and I love the box it came in :) definitly glad I went for it <3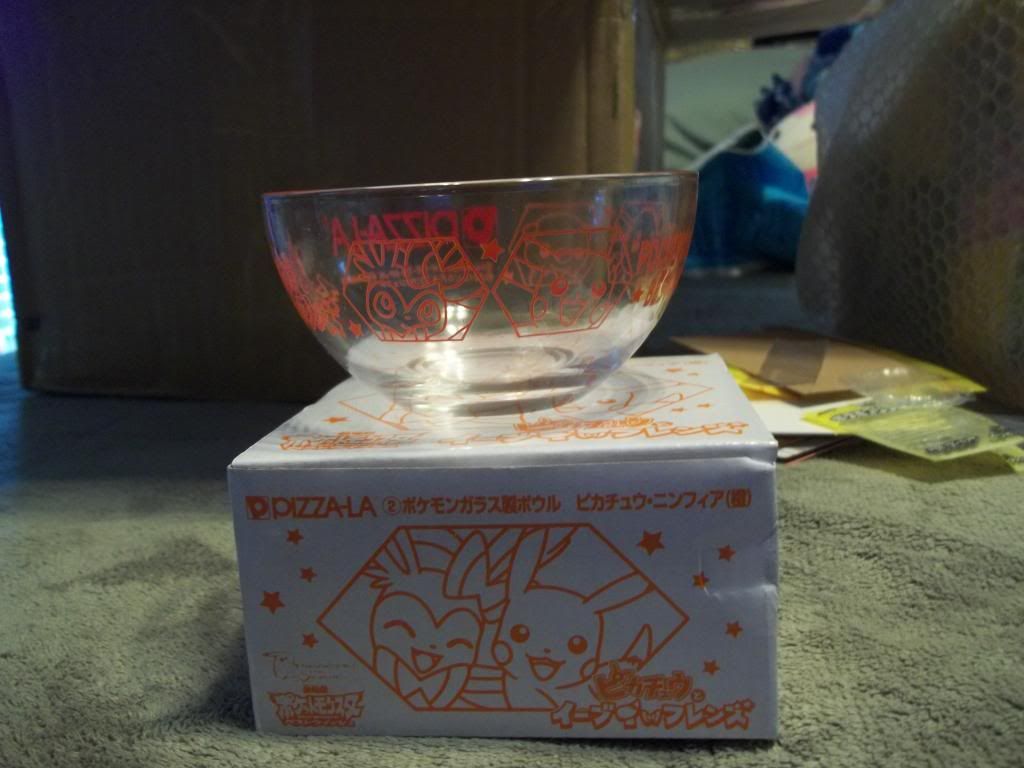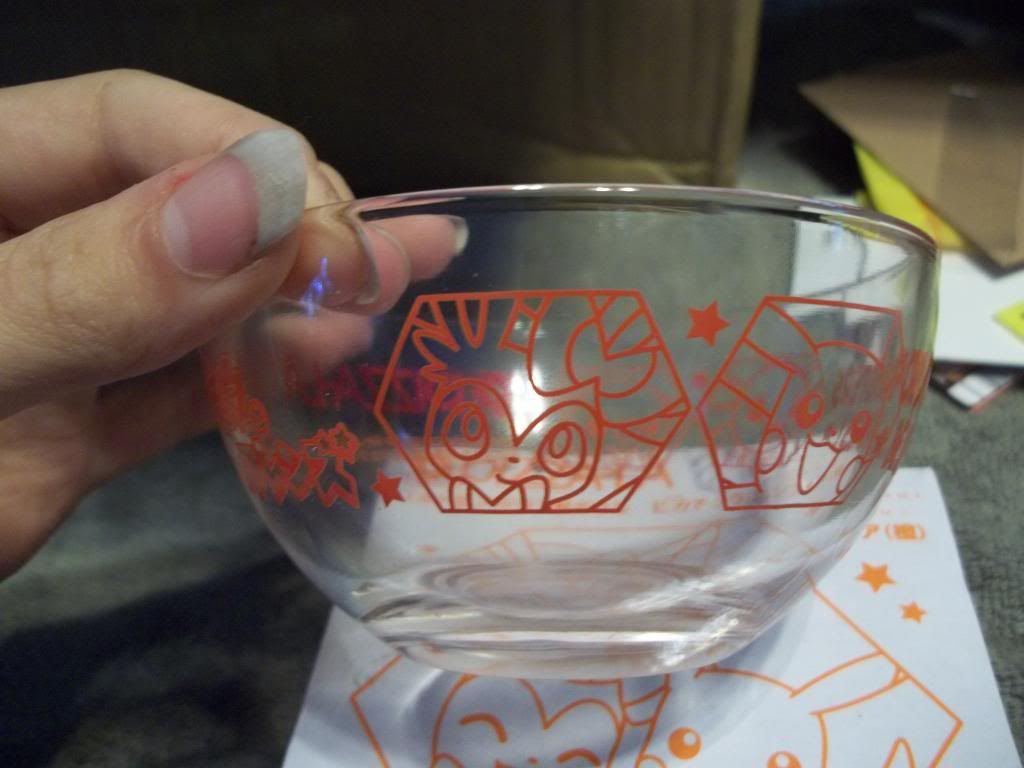 Got the Pizza la chu bowl! Loves me some sylveon dinnerware :) and it looks pretty cute with my sylveon party time glasses <3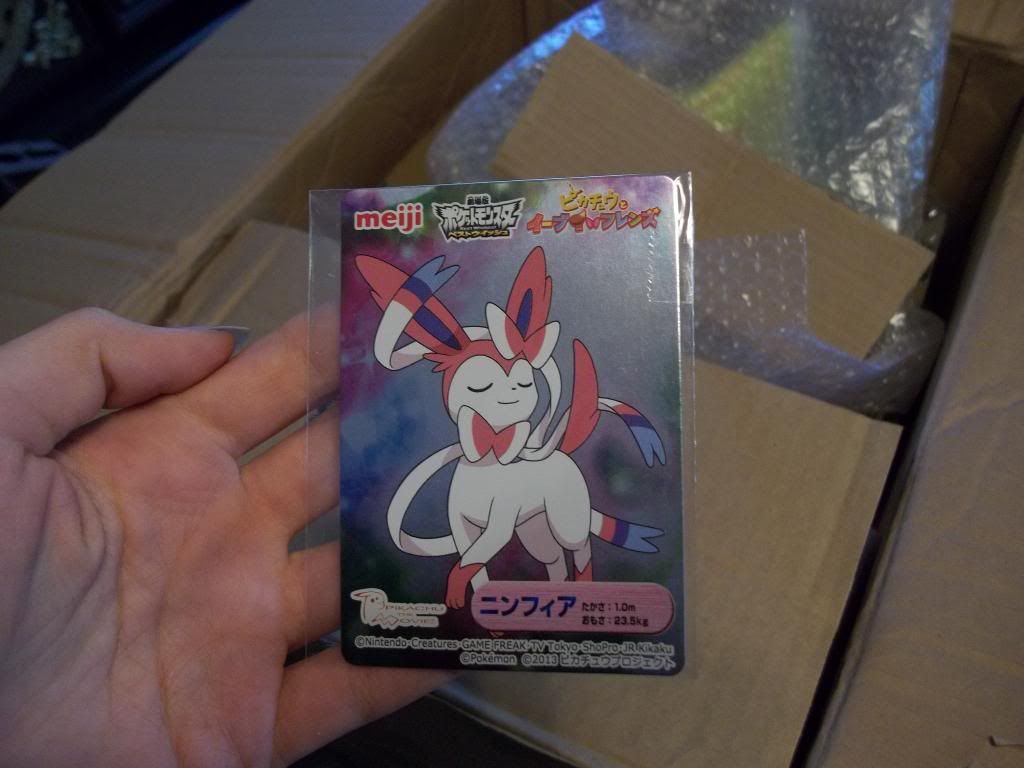 Sylveon knows she's fabulous bee-otches
xD <3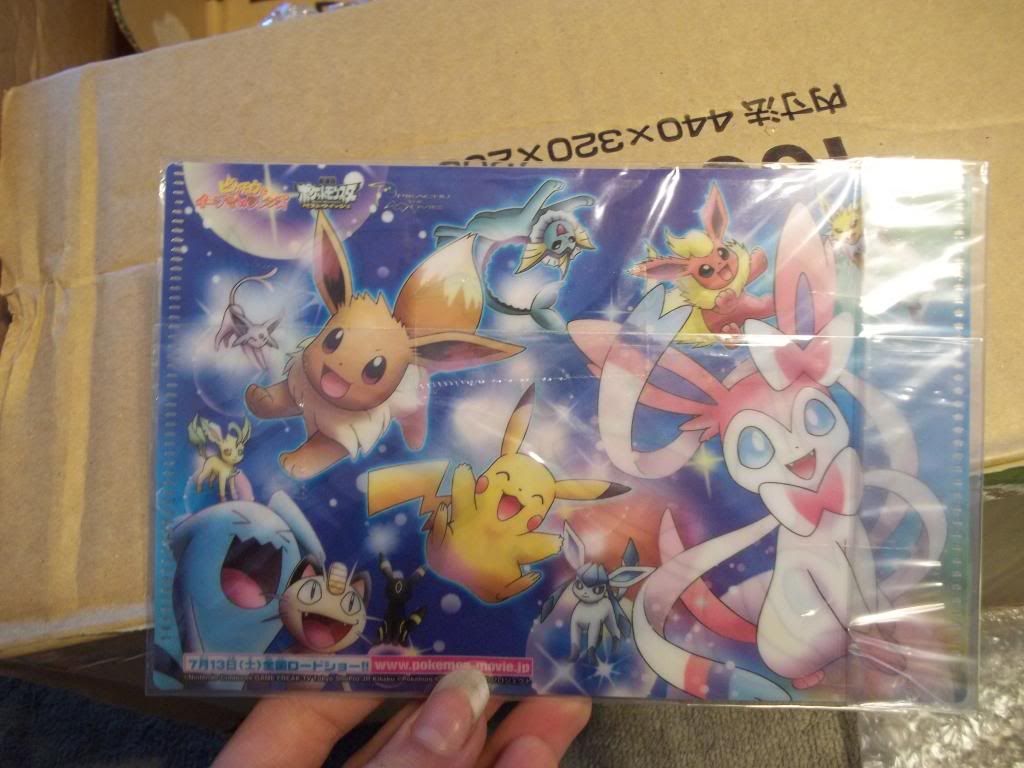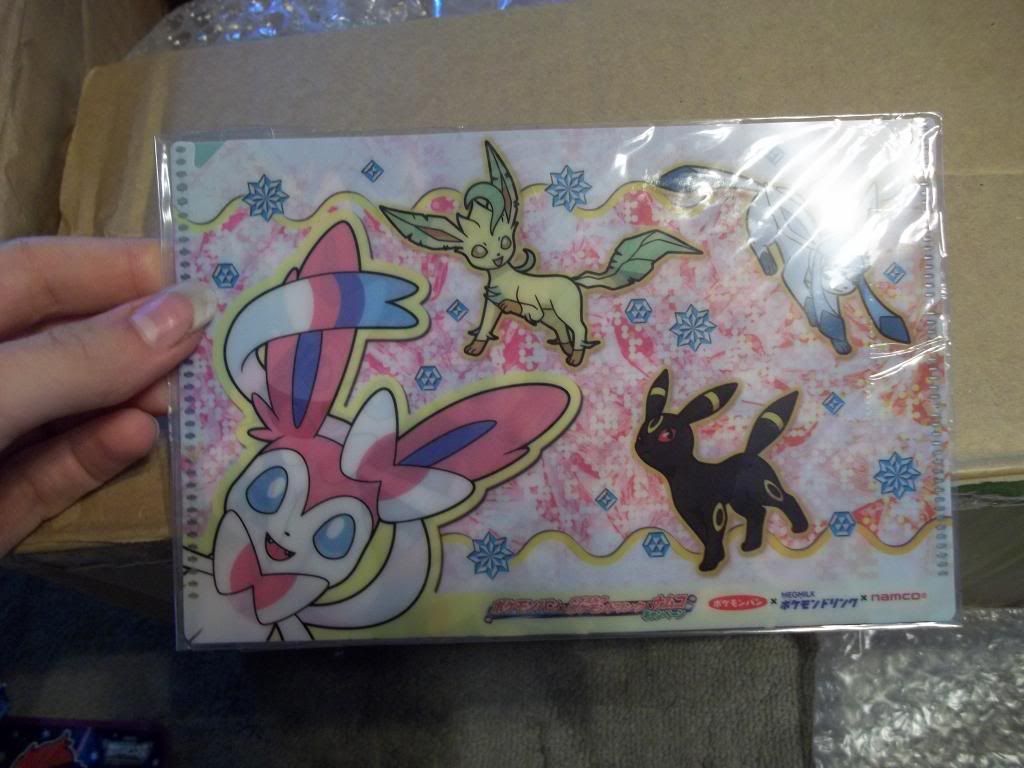 Sylveon clearfile and its gorgeous on BOTH sides

I don't know which side to display it on, oh the woes of being a collector!!
xD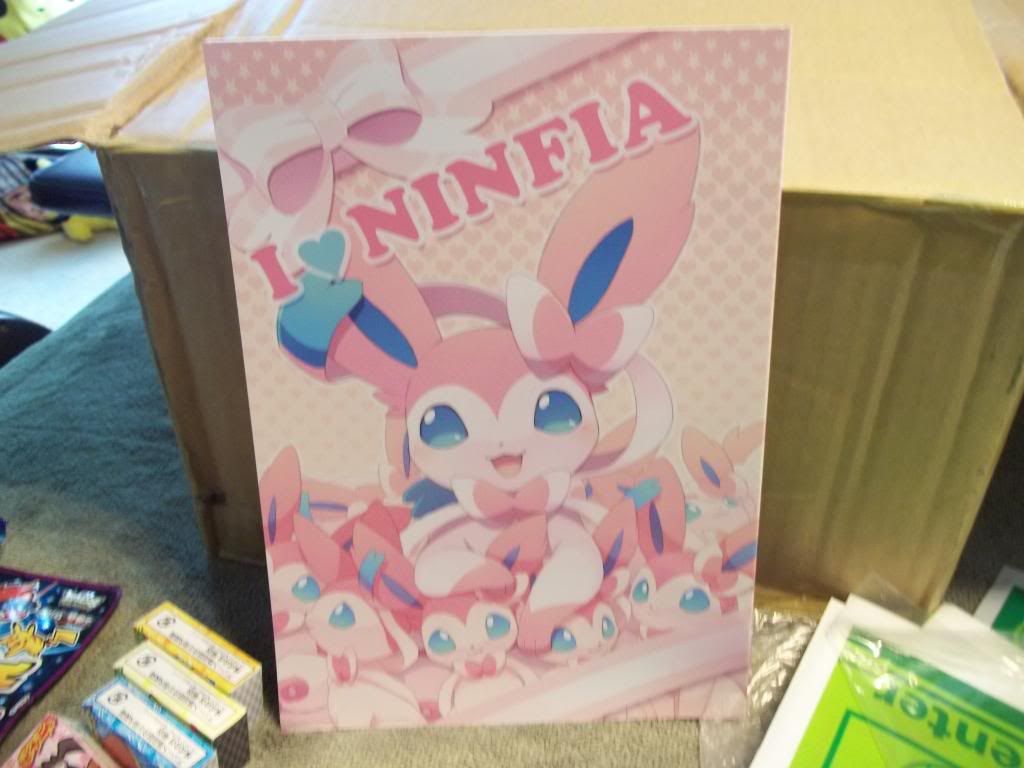 Super cute fan made doujin!! I might have been most excited about this because I wasn't sure what'd be on the inside...and I was super excited to read it!!

untill...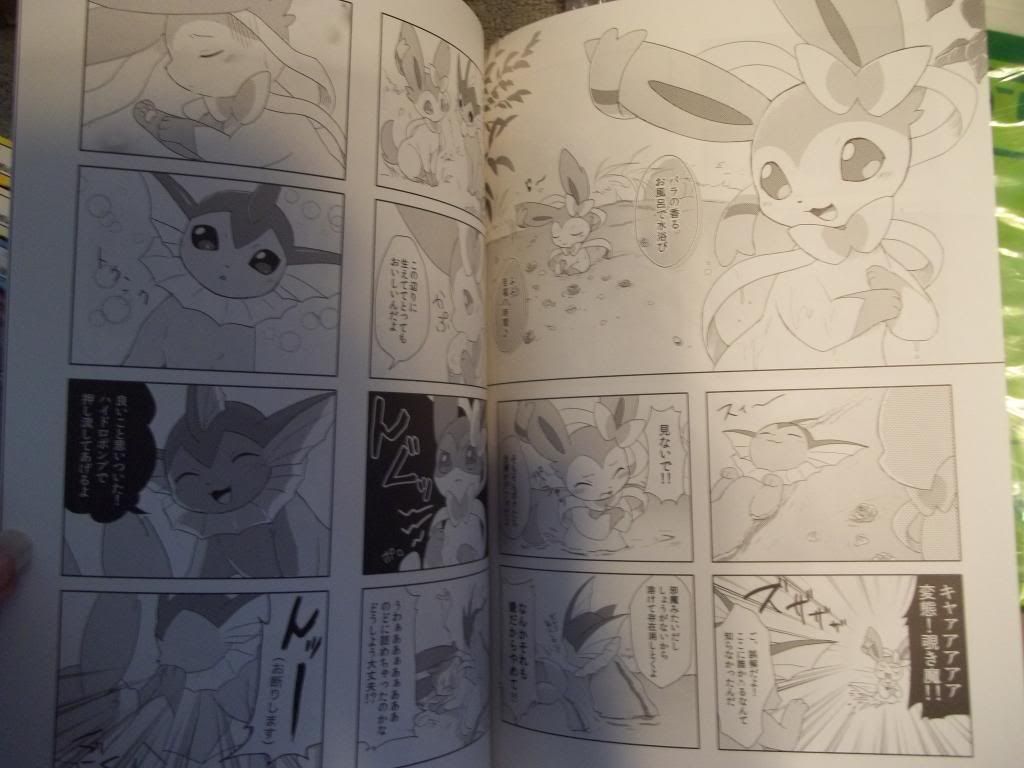 I forgot I can't read Japanese!
:D But the pictures are super cute!!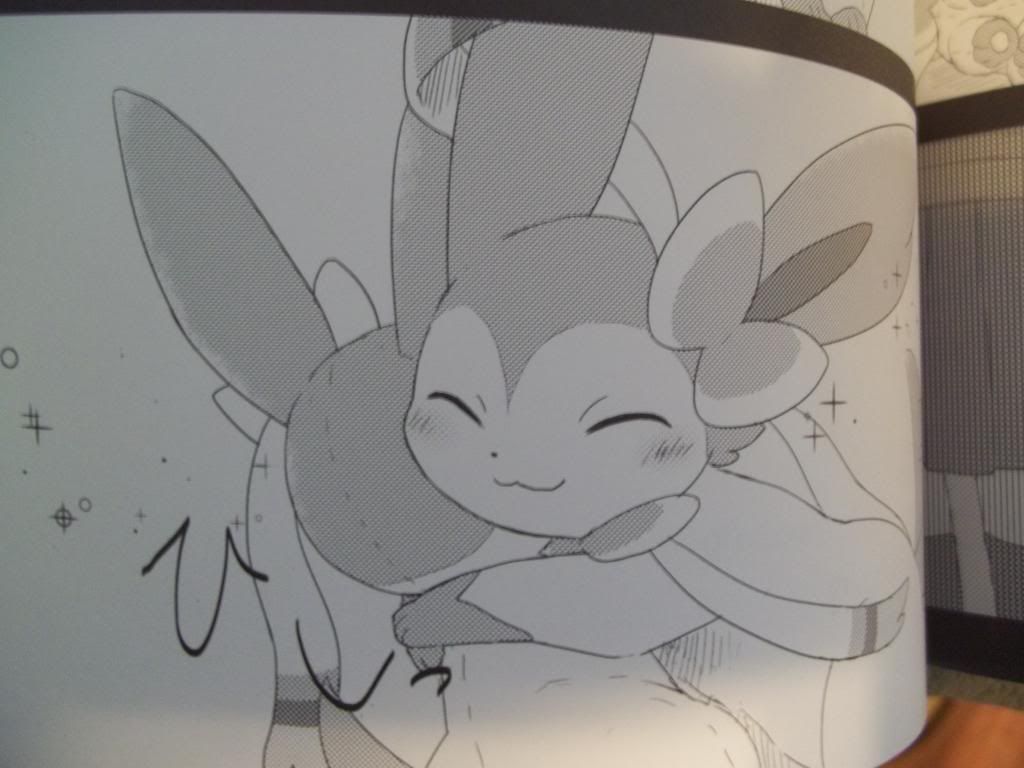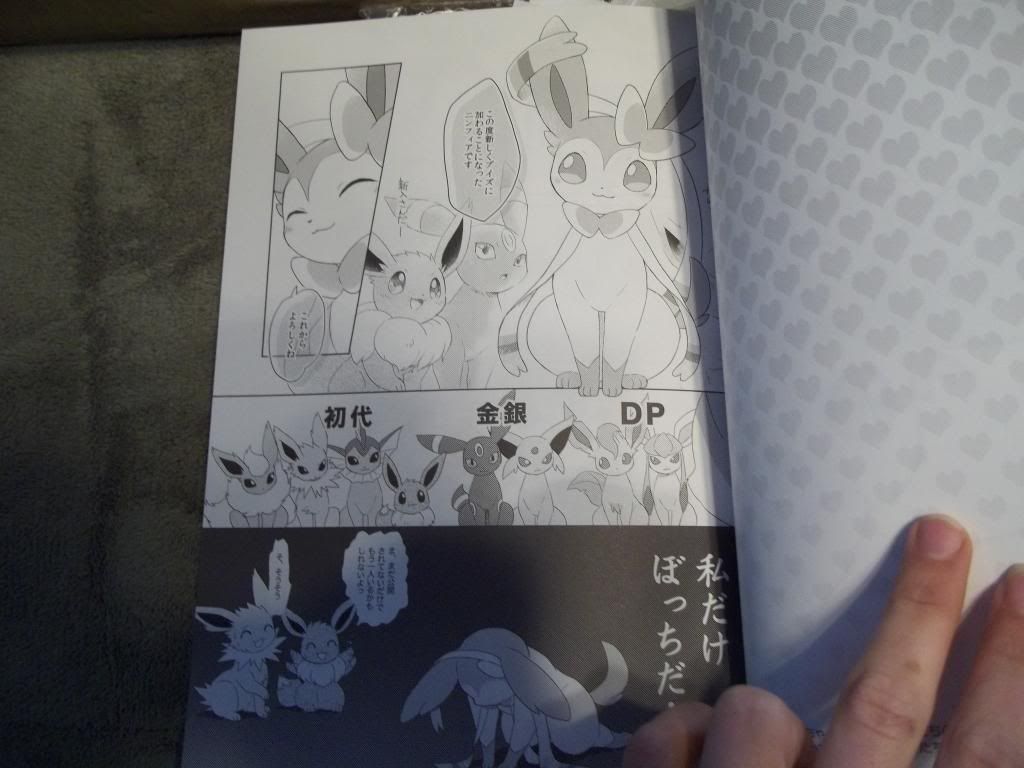 From what I can tell everyone is in love with sylveon and she's like whatever you guys I love myself. I love it xDD <3

If anyone want's to see more pictures I'd love to get some, theres little panels of her interacting with all the eeveelutions :)
it's SO cute <3

Actually theres an umbreon page I'd like to be translated if someone is interested in helping :D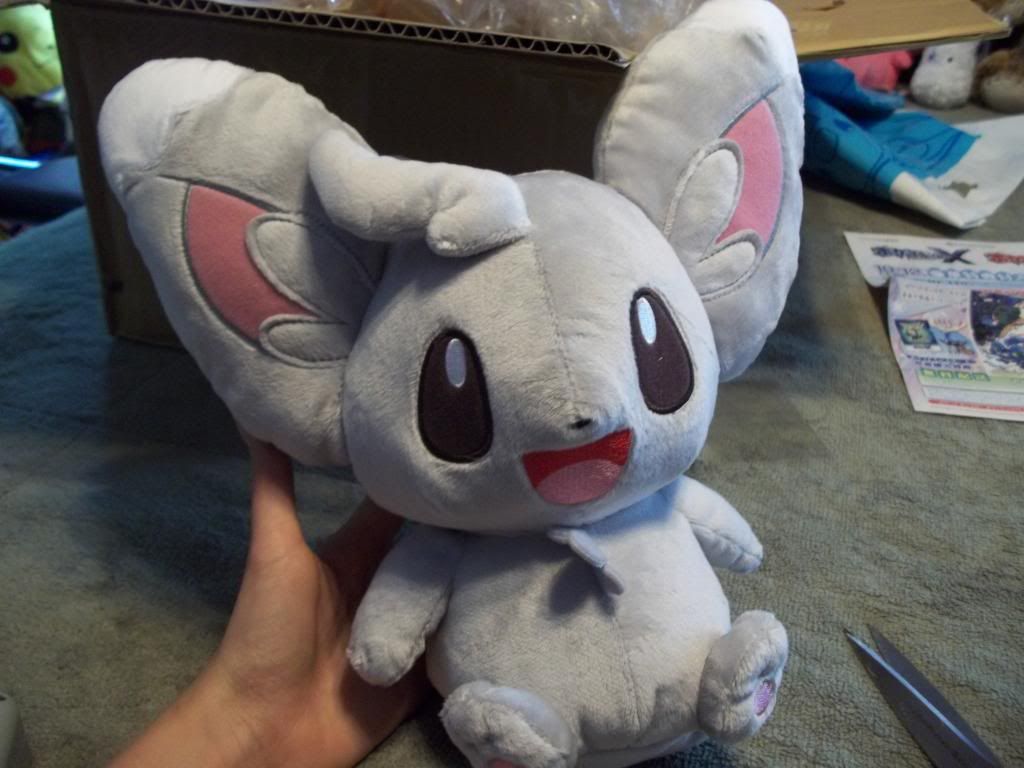 ACK! not a sylveon!? I actually got this little (or well actually pretty big!) fellow on a whim and I fell so hard in love with him when I opened the box, he was in with all my other FJ stuff! He is the softest sweetest minccino I have <333 His name is Dunkin' <333 He is too precious and probably my favorite minccino plush EVER. Besides his big sister Pumpkin, who is a lifesize plush :D




And of course!! I could pass this guy up <3 these I <3 marine plusheis are so well made he is SO soft, if oyu're on the fence about getting one of these...do it! Jump the fence! They're so worth it :)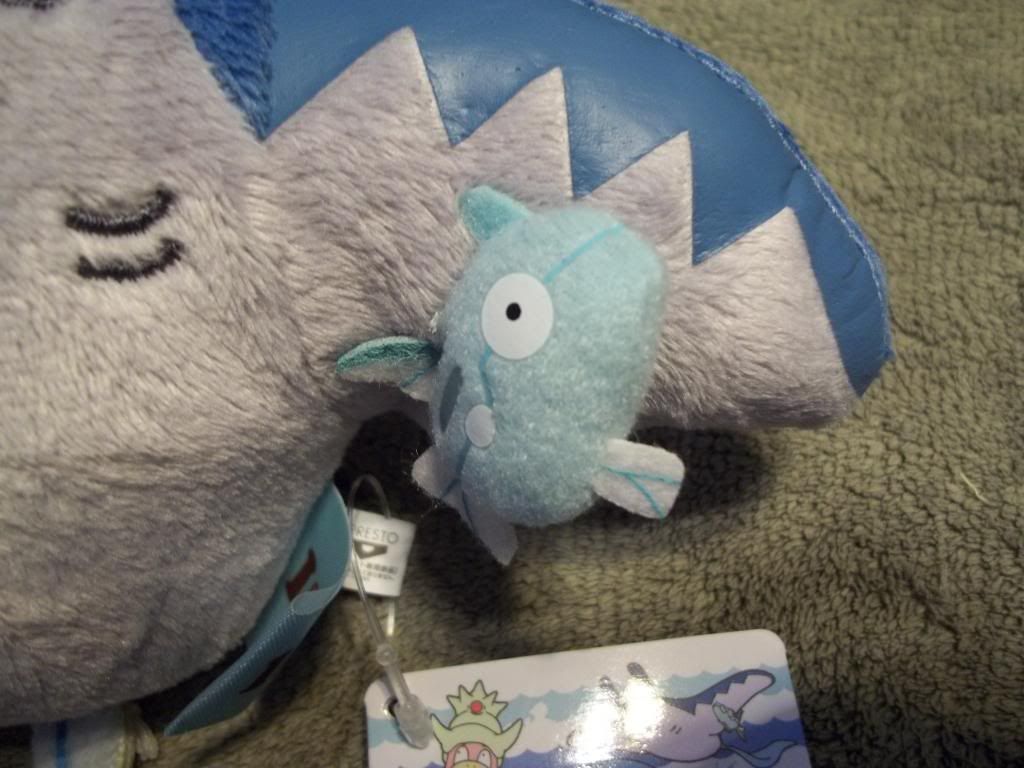 Obligatory squees for lil'raid <3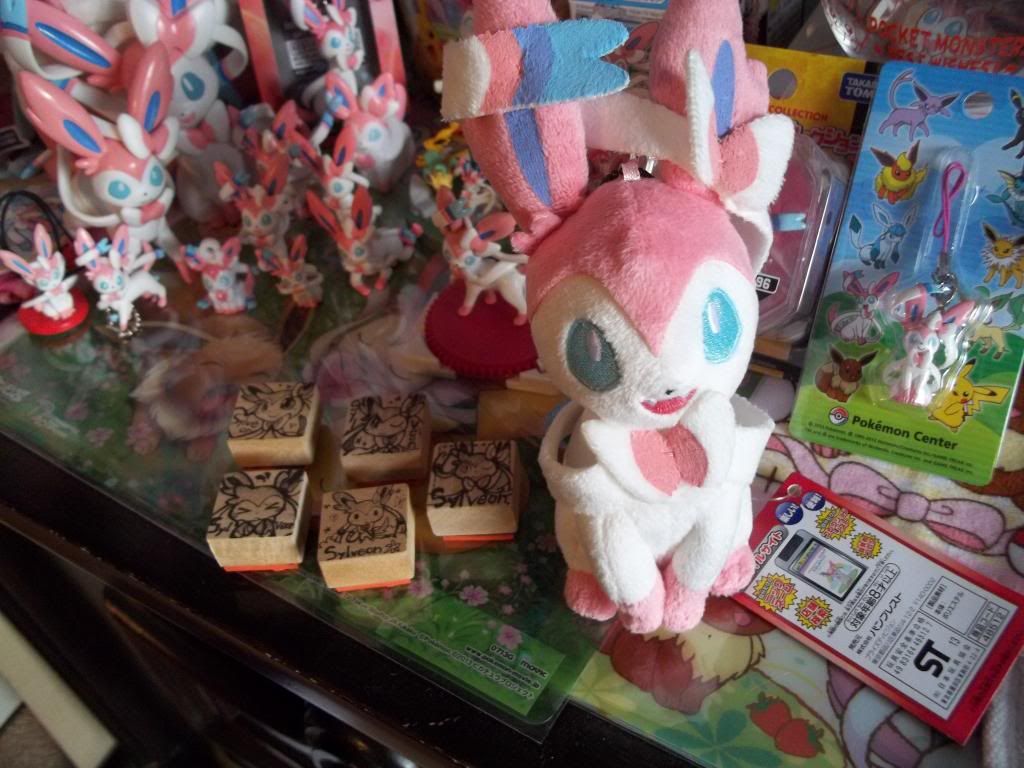 Got this little sweetie from Animeraro today!! Oh my gosh she is just so precious I could die <3 MPC plushies are so well made for there size, and her little teethies! Just D'awwww :)
Her name is Gumdrop!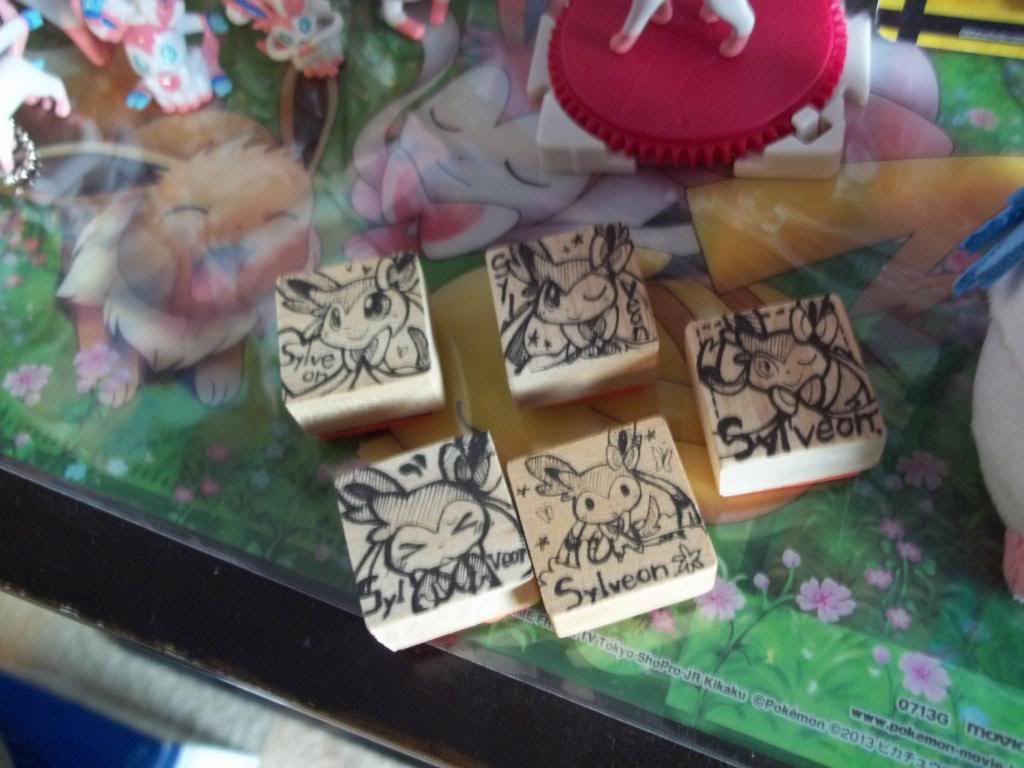 And I got some stamps from Pokebox! I lvoe the art on top so much I could resist getting a few! And theres two different stamp designs for sylveon! I forgot to get a picture of them though! Sorry~ Maybe I'll update later :)




And A package I got from a comm memeber! Another beautiful clearfile and a different pressed coin! I feel so lucky to have both styles of the pressed coin now :D I was worried they'd be way hard to get a hold of!




Pressed coin sexiness!




And these beautiful custom pins and a beautiful sketch of sylveon from one of our lovely comm members! These are so beautiful <333

also some rumble U figures, because all the cool kids are doing it!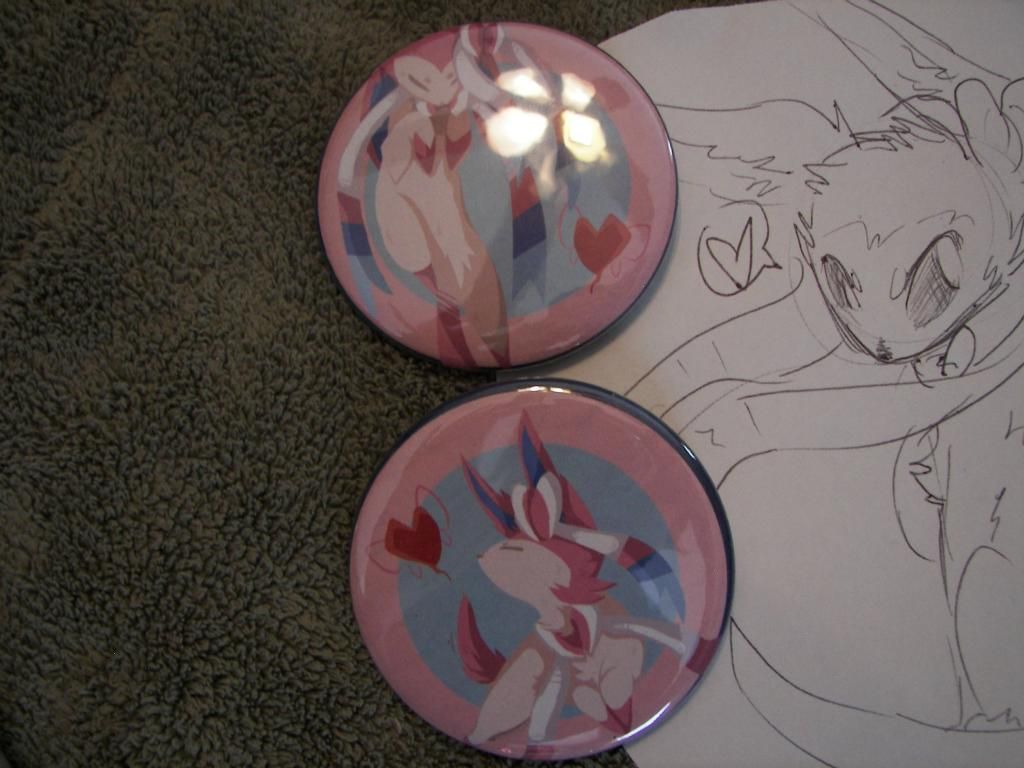 Gorgeous <3333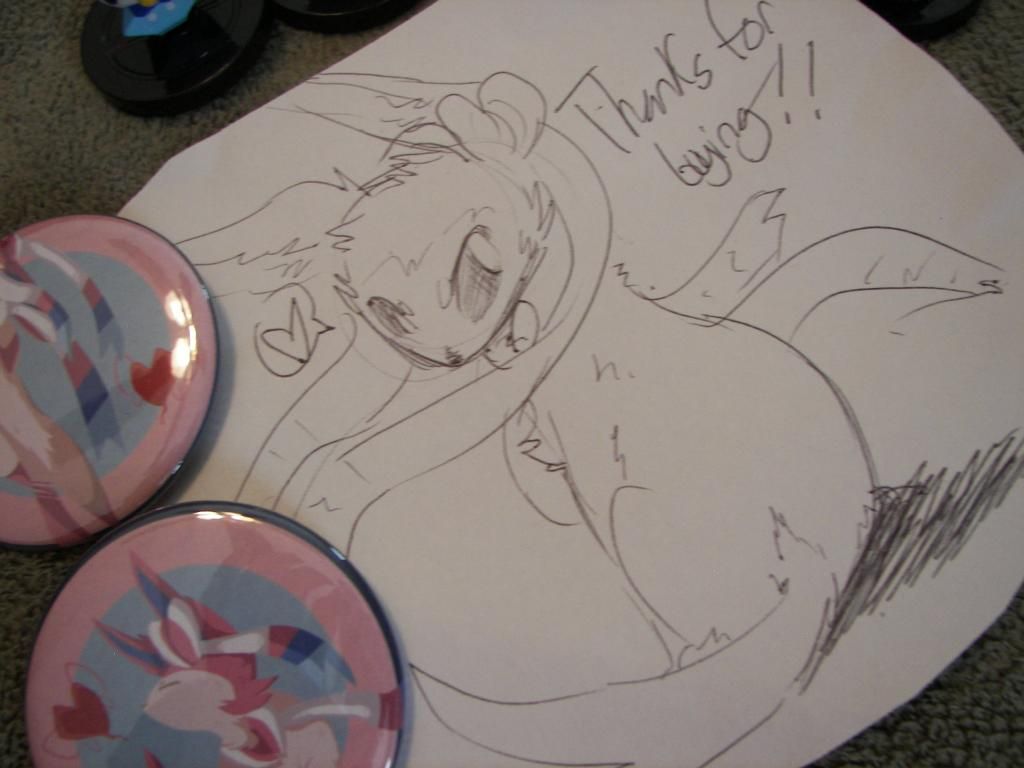 I love this style for sylveon I'm dying! <3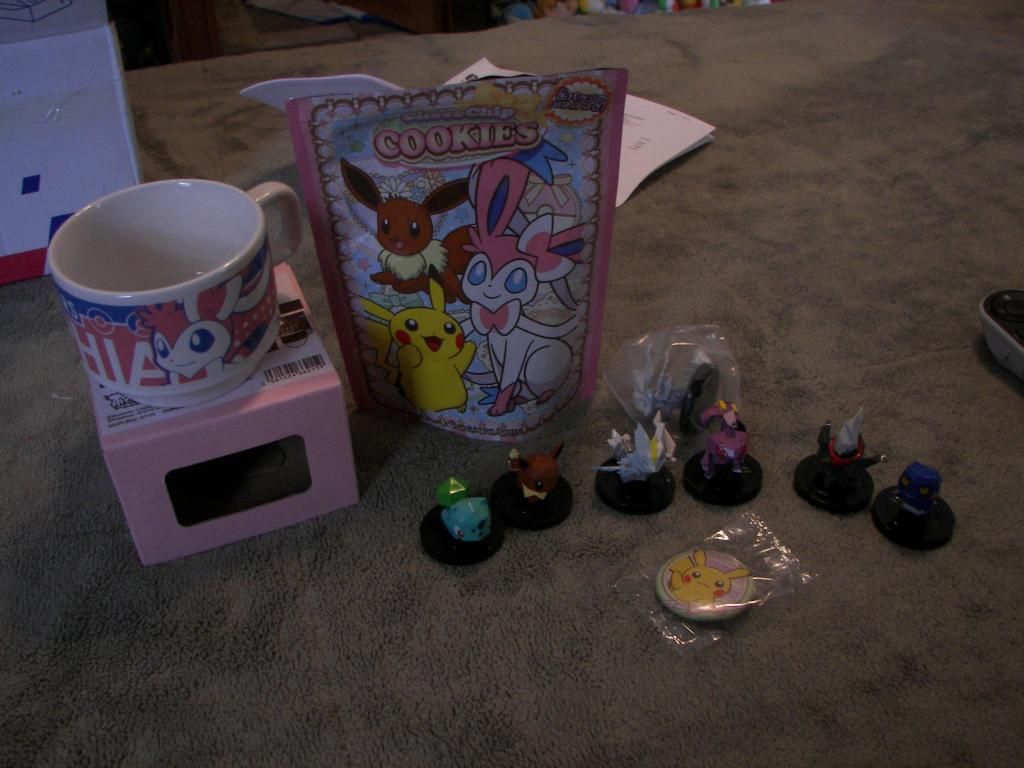 Also a package I got from kitzune a while ago! I've been waiting a while to do this update! xD
I love this cup the colors are so pretty, and you can see my failed attempt at the sylveon can badge xD but I love the cookies and the cookie bag is cute so it's all good!! <3

and more rumble U figures because I have a problem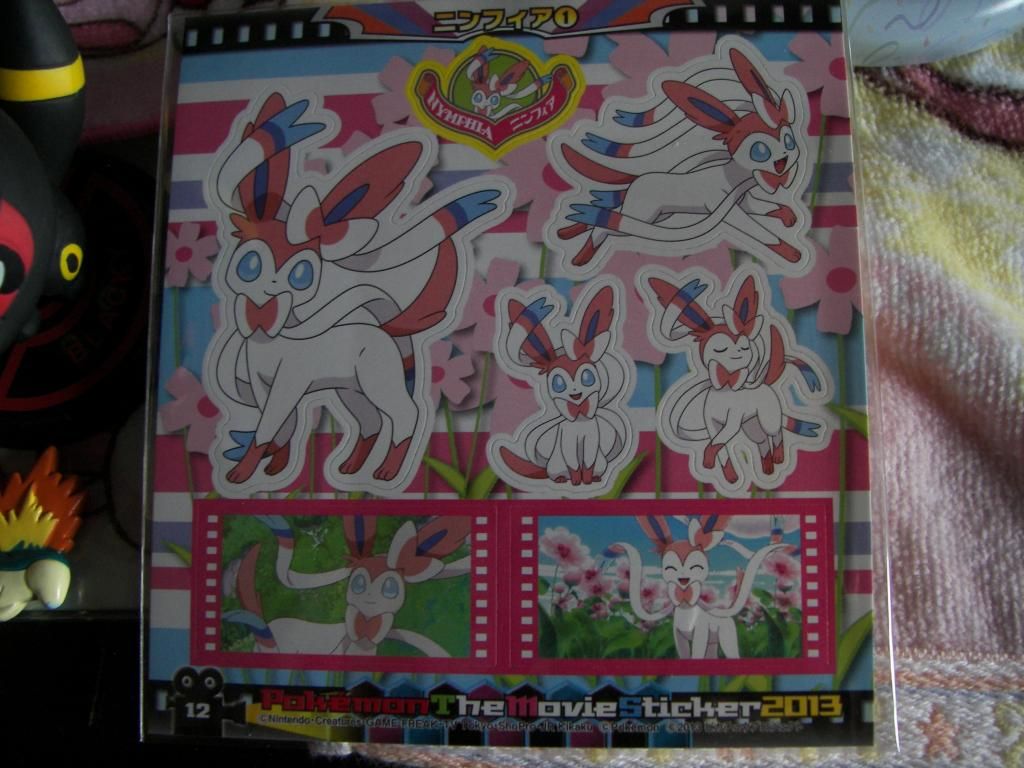 Sylveon sticker goodness! <3

speaking of rumble U




We bought a whole box in attempts to get a shiny
xD

We didn't get one but it was fun opening them all and now we have a box which is cool and nice for displaying more stuff :D!!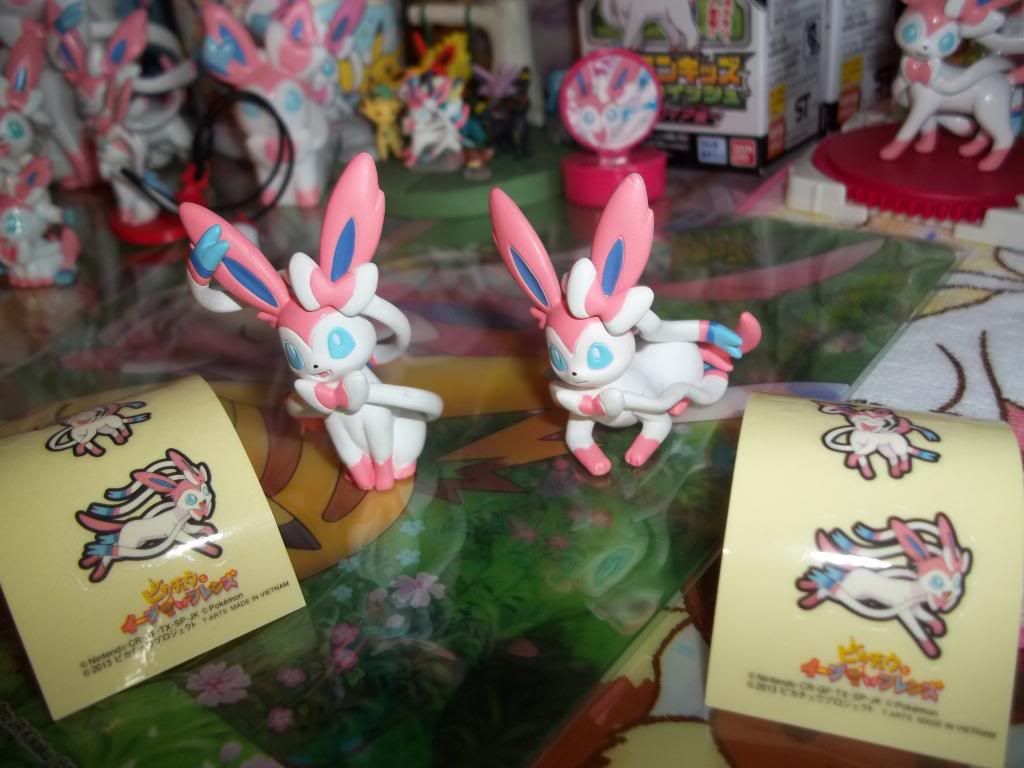 Got the ippais! They're so cute and I love that sylveon got TWO different poses <3
so sweet >u<




And extra stickers means pimp my DS time :D!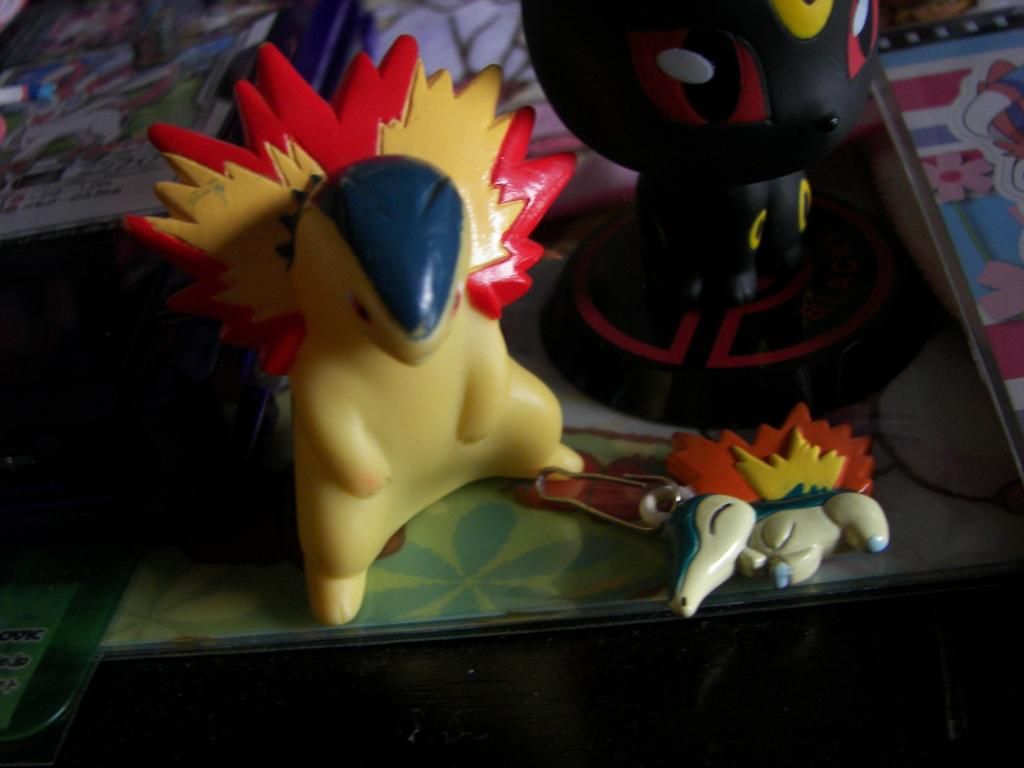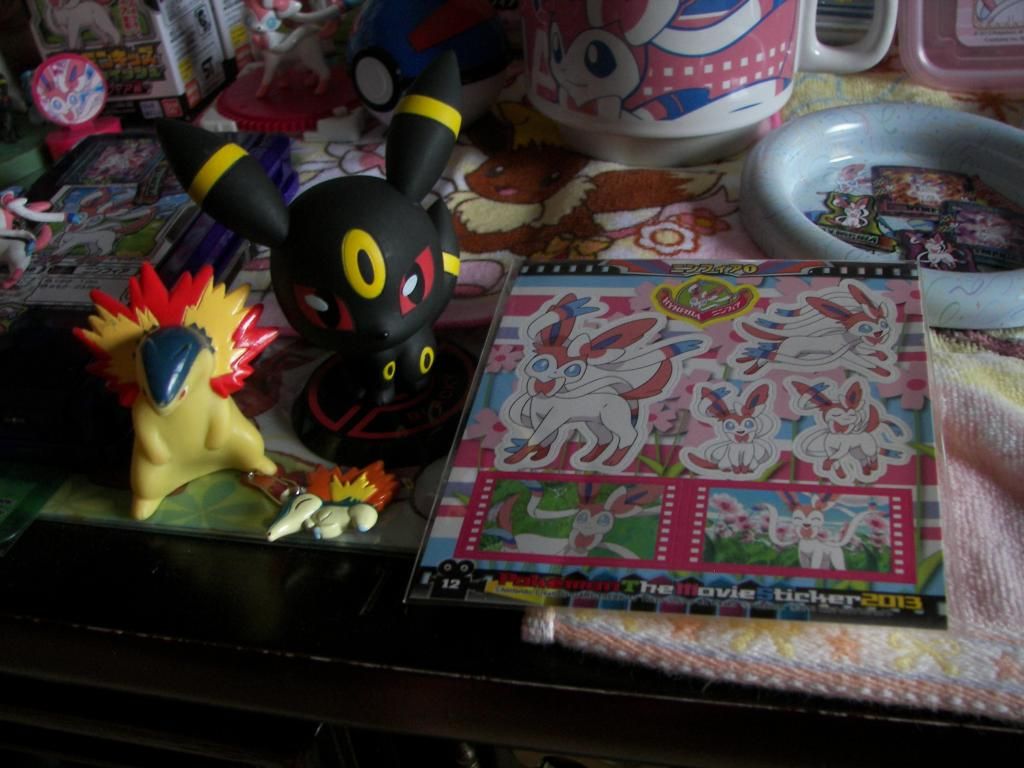 Some non sylveons!!
Got some new quil babies <3 I love that typhlosion kid so much, he just looks so docile compared to normal <3 it's cute he looks like a big bear

And that big headed umbreon omg >u< <333




And the new figures! These are so well made :D Umbreon looks perpetually freaked out though xDD I love it! And Sylveon looks soooo happy :D I love all these dynamic poses

Also I couldn't resist keeping eevee and flareon and pikachu! These figures are just too amazing :)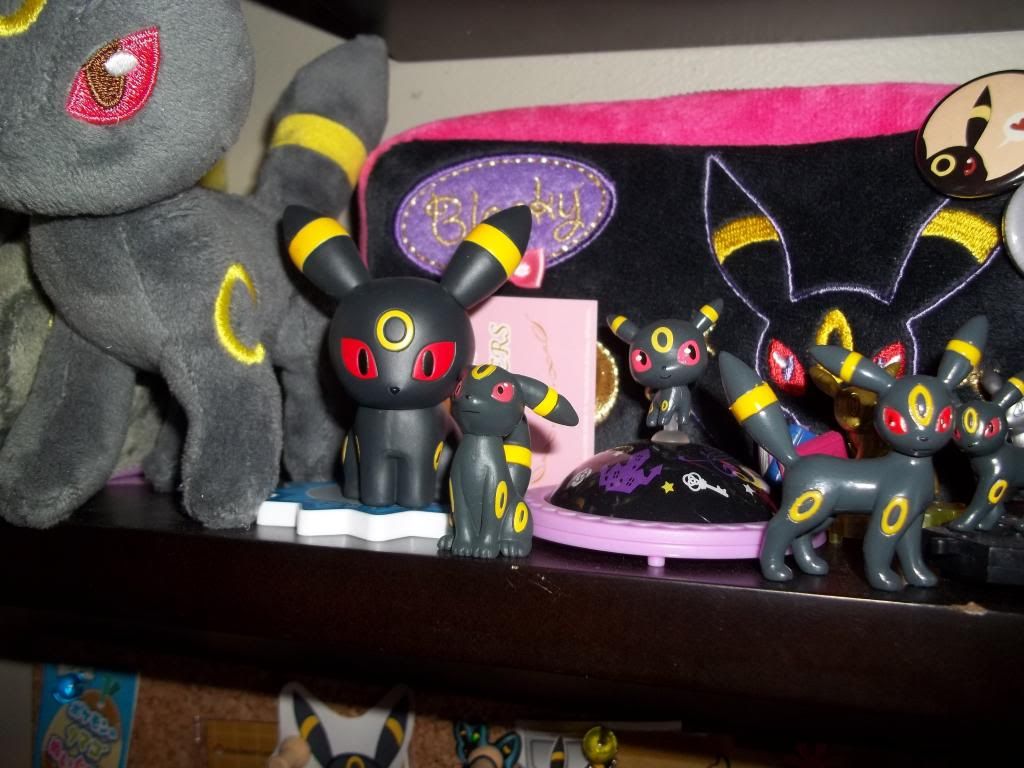 More umbreons! My little dark eevee baby
I love how many of the figures look so scared...I wonder what they see that we don't

O-O


probably all the pink that is sylveon
xD


Also while I was reorganizing my collection this weekend I took this picture, it's not really relevant to anything but it's cute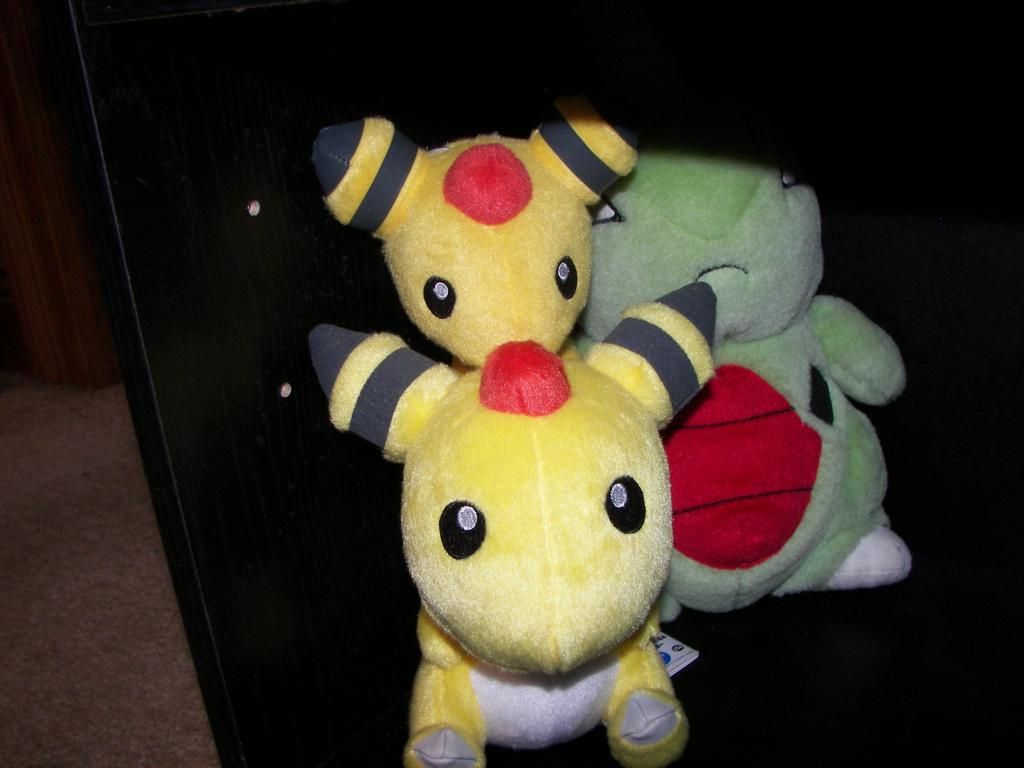 Baby and mama amphy xD <3




Also got this from a comm member, I've pined after this little latias girly for a while! So happy to finally have her, these figures are gorgeous and the latias one is EXTRA gorgeous <3333

And to end this post I'll let you tour my sylveon collection, I'm really proud of it and it makes me really happy c: so I hope you enjoy~ <3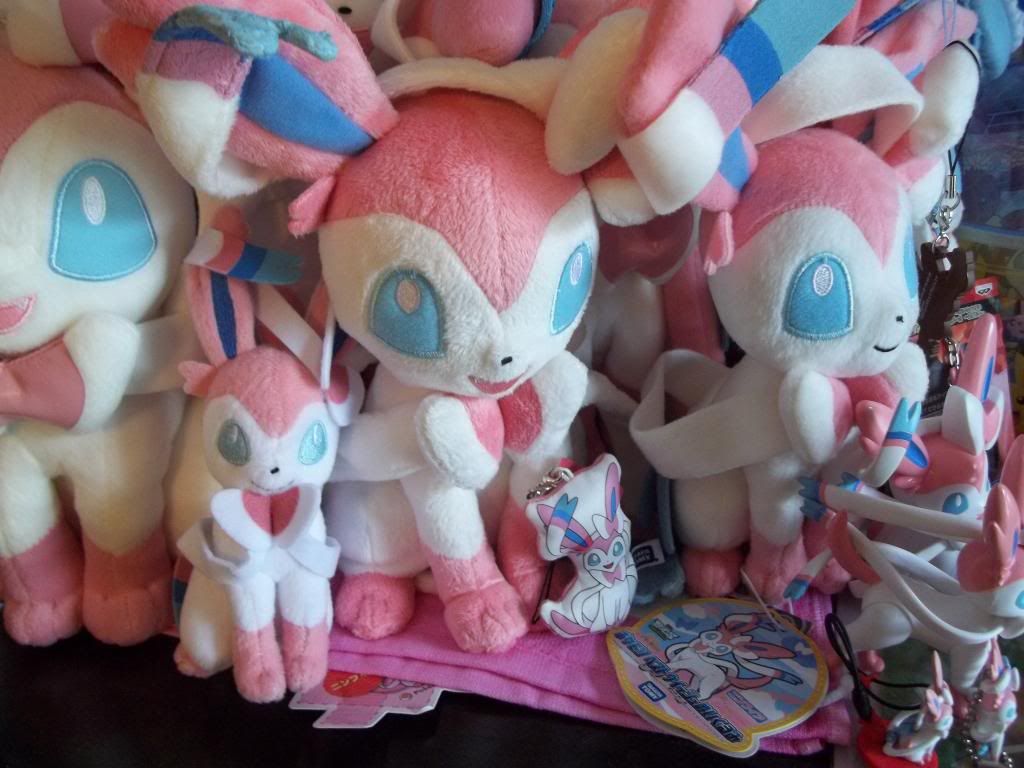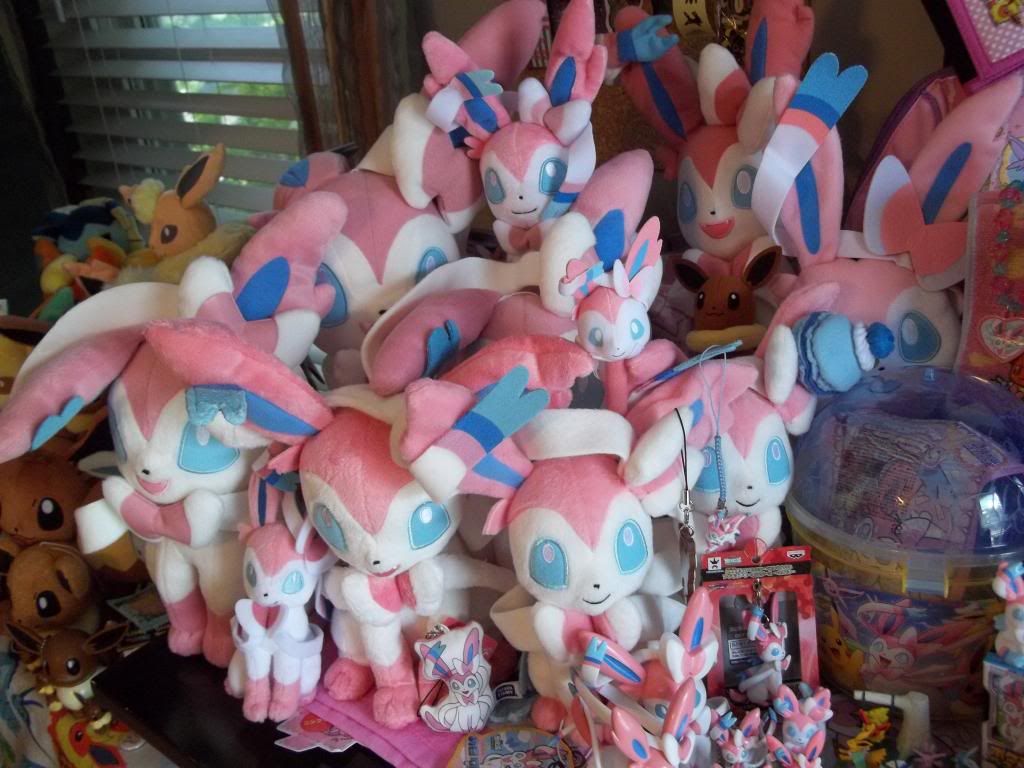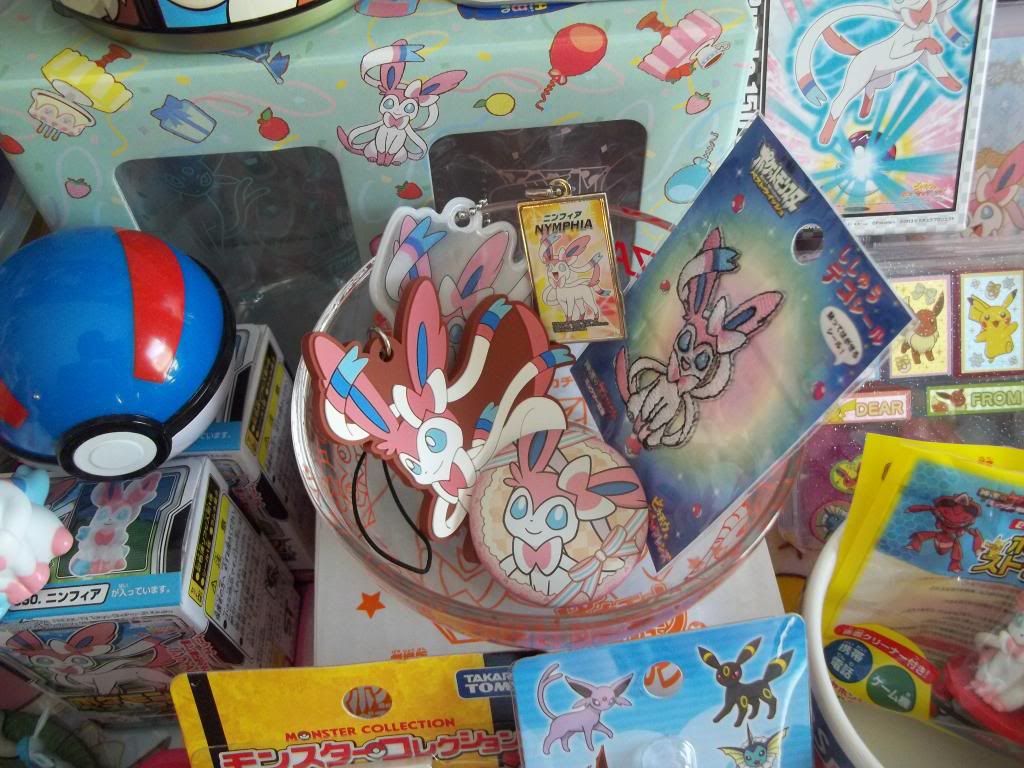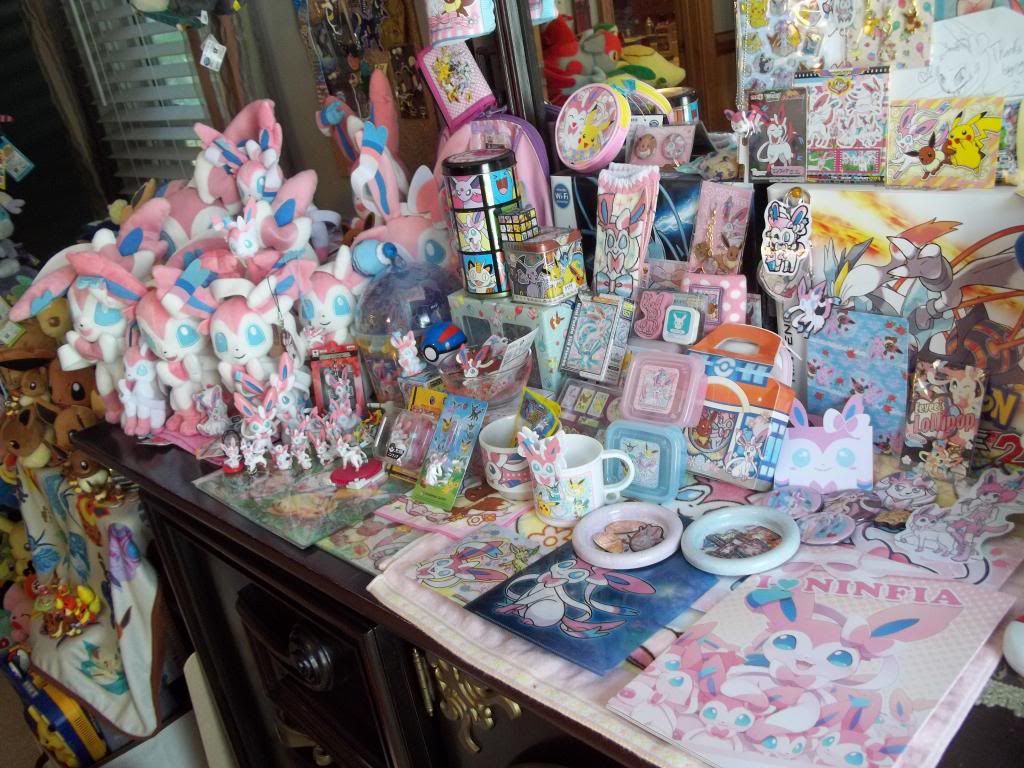 Also an update to everyone I've sold stuff too recently!
I didn't get to ship on friday or today like I wanted to because of work, but I WILL ship all items out on monday! :) thanks for your patience! <3

and if you want to catch my shipping day check out my sales here!

http://acidmimi.livejournal.com/1720.html