Hello community!
I'll be taking some plush slots for this month, my goal is to get funds for all the amazing X/Y merch coming out *O*

Remember it's straight slot/commission sale, no auctions or anything like that.
You want it, I make it <3

Some of my latest works for comm members: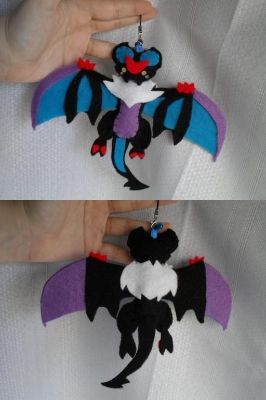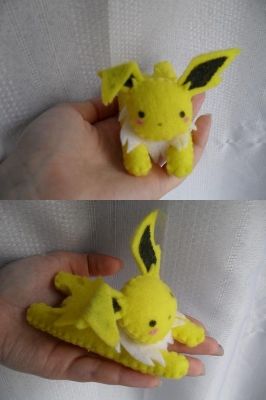 And the full price list with examples is after the cut :D
I will be taking 3-4 slots for now, and see if I can finish before october starts!





I accept only Paypal.
I ship from Argentina.
Everything comes from a smoke free, cat friendly enviroment (don't purchase if you're allergic to cats please).
Shipping starts at $5 for flat, and $8 for certified (magnets/charms/minis).
I highly recommend to pay for certified mail, Im not responsible for lost/damaged mail.
Sales permission granted on 05/08/11 by dakajojo.
Feedback here.



Here's the price list:



Poke/Non Poke Nyan Magnets (3-4") $20
http://www.furaffinity.net/view/6140918/
http://www.furaffinity.net/view/6874592
http://www.furaffinity.net/view/6869168

Petite Charms (can be non pokemon) $20
http://www.furaffinity.net/view/7915399/
http://www.furaffinity.net/view/7125335/
www.furaffinity.net/view/7193950/

Mini Plushies (4") $15
(+5 if the design is complicated, I won't make clothes for this size)
http://www.furaffinity.net/view/4025420/
http://www.furaffinity.net/view/4025416/
http://www.furaffinity.net/view/6571201

Small Plush (6") $30
(+15 if the design is complicated or/and includes clothes)
http://www.furaffinity.net/view/5521854/
http://www.furaffinity.net/view/5206514/
http://www.furaffinity.net/view/6206065/

Experimental Small Plush (6") $50
(+10 if the design is complicated/has many markings details. Won't do clothes)
These will be more 3d-ish, but like the name says it's experimental
http://www.furaffinity.net/view/10436399/
http://www.furaffinity.net/view/8085021/
http://www.furaffinity.net/view/9751736/
http://www.furaffinity.net/view/8409967/


Medium Plush (11") $50
(+20 if the design is complicated or/and includes clothes)
http://www.furaffinity.net/view/4742483/
http://www.furaffinity.net/view/6305407/

Large Plush (18") $100
(+30 if the design is complicated or/and includes clothes)
http://www.furaffinity.net/view/6711923/
http://www.furaffinity.net/view/5017793/




You can see my full gallery at

DeviantArt or FurAffinity
If you have any inquiry, please ask! I'll be around :3