Hey guys, I just got back from the Melbourne Show (yearly Fair run in Melbourne, Aus). It was great, there were Pokemon plush prizes at every other stall! All Toy Factory design, ranging from about 6" to....I don't know, they were HUGE, much bigger than my daughter's get.
Anyway, one of the first stalls we went to had a plush I've been hoping to get for my daughter for a while now. The lady there asked if we'd like to try to win something, I jokingly replied I'd like to just buy the plush. AND SHE AGREED TO SELL IT! :D :D




GIANT DEERLING OMG!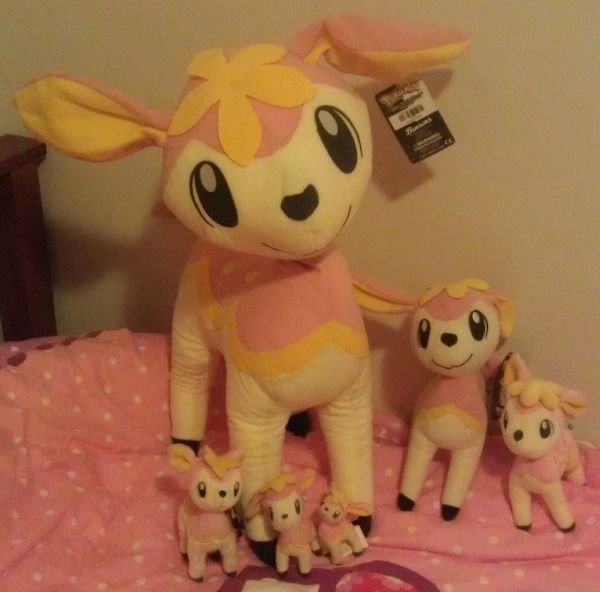 She stands at 24" tall, twice that of her smaller Toy Factory cousin. She's technically made by a company called Bensons (a Melbourne Showbag company), but the pattern is identical to Toy Factory's.



My daughter's Deerling plush collection is complete again.
Giant Deerling isn't the only new plush here, though. There's also 4 new Jakks Spring Deerlings (found at a local discount shop), and Sawsbuck joined the family after I weeded down my collection. ^-^


That's all for today. I'm still waiting for a few plush in the mail before I do a collection update of my own. Thanks for reading. :3