[ASLEEP - will respond tomorrow ;3]



Apologies, it's that time again...





**I have been told I'm grandfathered into the sales permission scheme, denkimouse can vouch for me, even though I can't find any physical evidence of it. As such the old feedback thread I'm in seems to have vanished! Sorry |P**

I am open to haggling!

Please note; I have been out of the fandom for quite some years, some prices are based purely on research and estimation. I am open to haggling and requests to lower prices based on evidence. If you find it cheaper elsewhere, I'll try and beat it by 5%! (excludes listings from Hong Kong :P)

Everything is sold as seen, if you require more information about the condition of a particular item, then please ask.



TERMS AND CONDITIONS OF SALE

- I am shipping from The United Kingdom.
- Prices will be advertised and exchanged for Pounds Sterling (GBP). It is the buyers responsibility to calculate exchange rates.
- All shipping, handling and packing is charged to the buyer, and will be estimated on request.
- All sales are final. Non payment will be treated as infringement of rules and negative feedback will be given.
- I will not accept responsibility for any uninsured/untracked packages lost or damaged in the mail. No returns are accepted.
- I will accept PayPal only as an e-pay method, e-checks and CC welcome.
- International buyers wishing to pay by Money Order must find a middleman/deputy to receive the money. I cannot accept them.
- I accept personal cheques from the UK only. Concealed cash is also accepted in pounds sterling, but at the buyers own risk.
- I will hold items on a case by case basis, if you do not respond within the hold time your items will go back on sale or they will be given to the next person interested. My word is final.
- I reserve the right to ban people from my sales, or refuse to sell an item.
- I refuse to sell to any user who is serving a partial or full ban from the community. Inbox messages regarding items for sale will be ignored.
- I live in a smoke-free but pet friendly home. I have one cat and have carefully removed any visible traces of hair but some allergens may remain.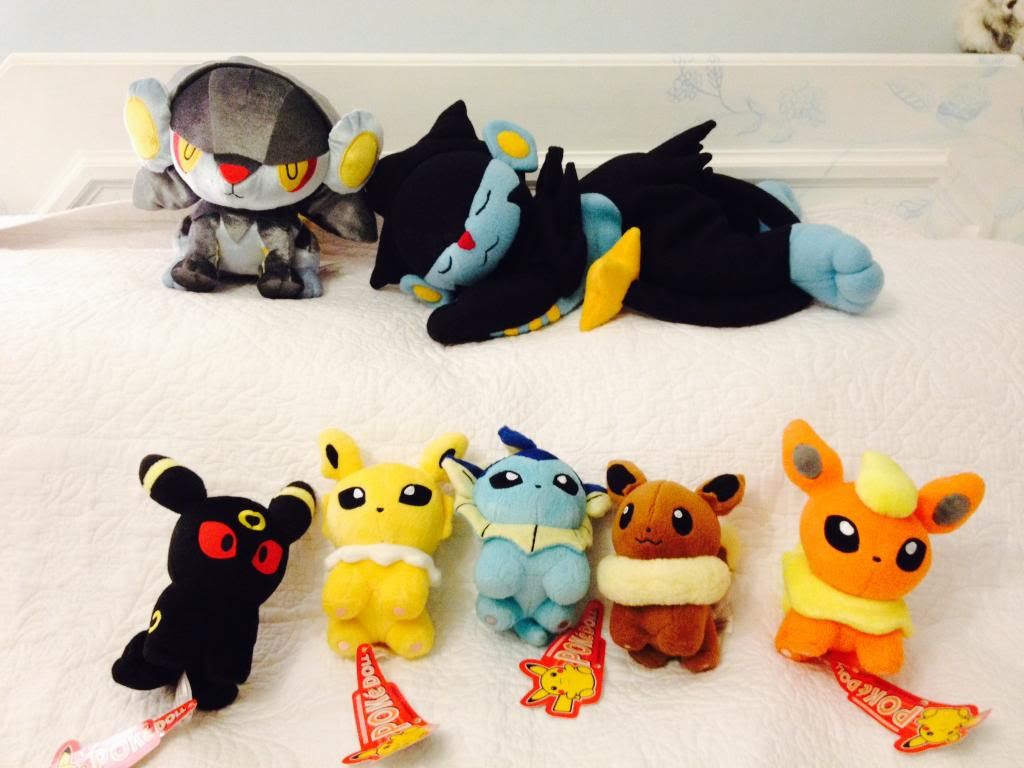 [CUSTOM PLUSH] YutakaYumi lying down Luxray plush, I paid $150 for her back in the day, looking for something close to $100. Make offers please.
Velvet/velour DX UFO Luxray - $64
Velboa release pokedolls - $32 each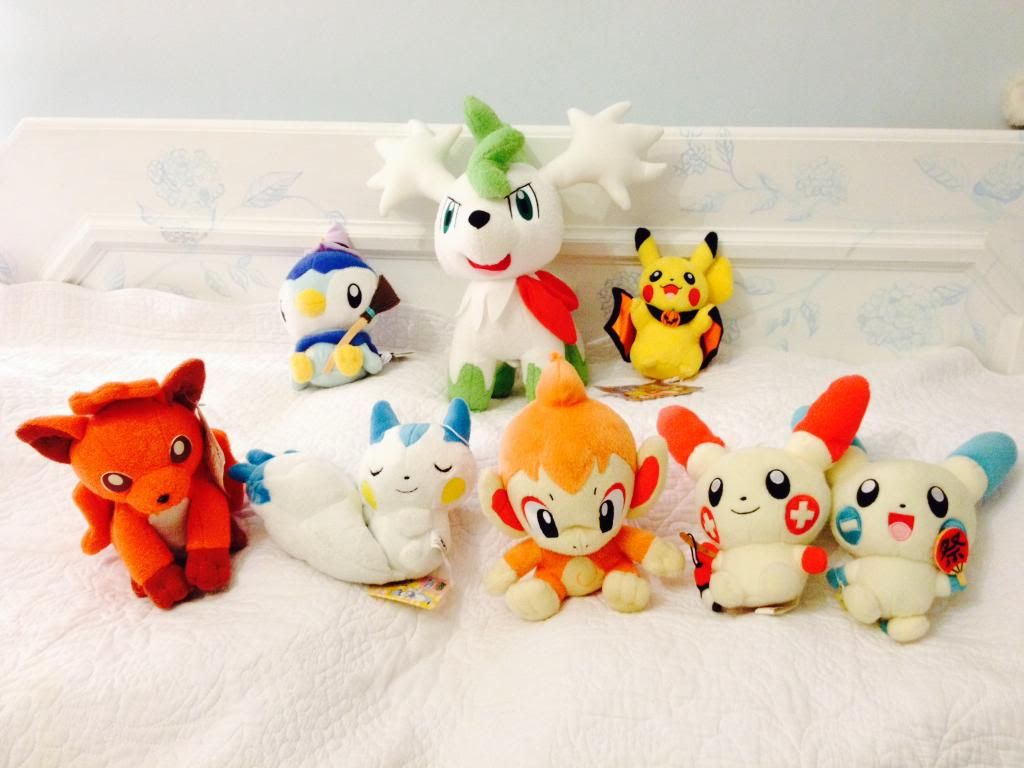 Piplup halloween plush - $24
Talking Skymin plush - $80
Pikachu halloween

2008

plush - $56


Vulpix Terrycloth UFO 1998 rare as hens teeth - $80


Pachi nemuri UFO - $40
Chimchar UFO - $24
Plusle and Minun Omatsuri (festival) plush - $50/each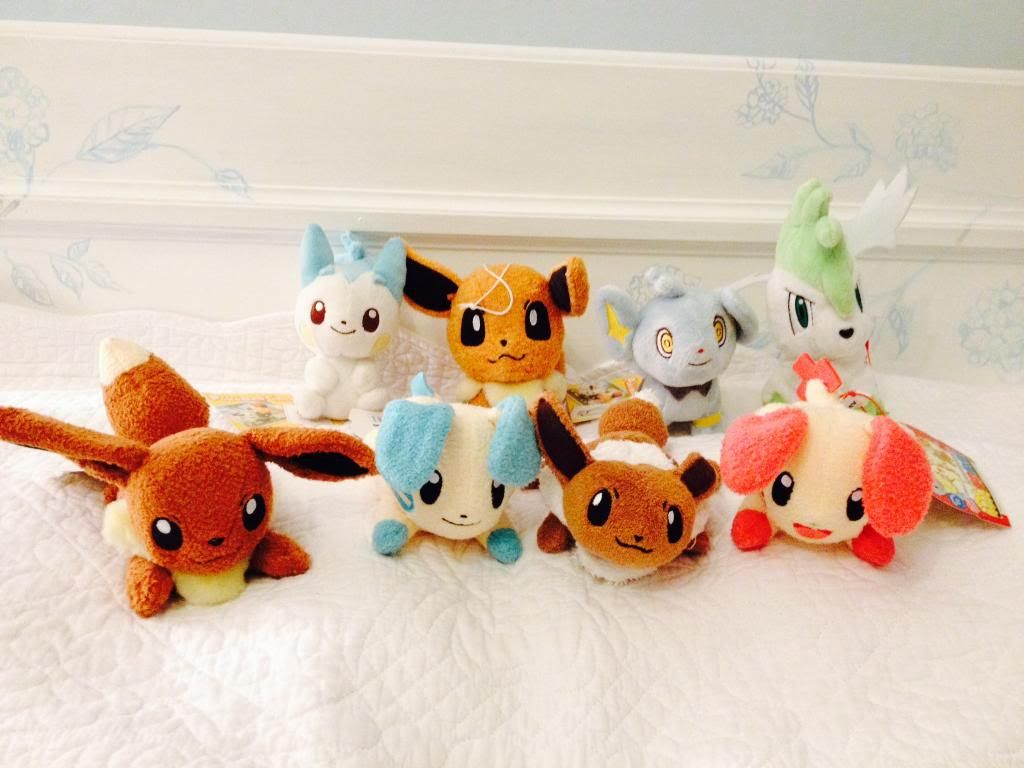 Pachirisu Canvas plush - $35
Eevee terrycloth UFO - $50
Shinx canvas plush - $40
Skymin head nodding Heartland plush - $20
AG Eevee Fuwatto plush - $80
AG Minun Fuwatto plush - $50
Eevee kutakuta terrycloth plush - $96
AG Plusle Fuwatto plush - $50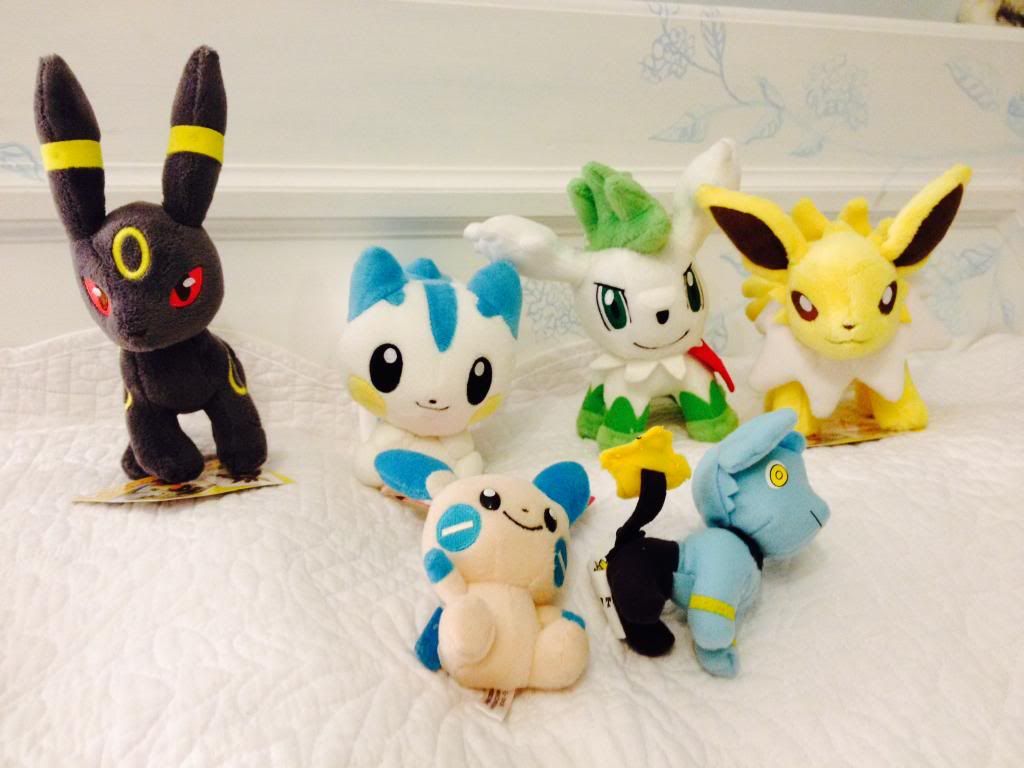 Umbreon Canvas MWT perfect condition - Offers over $150
Pachirisu minky pokedoll plush - $40
Skymin UFO minky - $20
Jolteon Canvas MWT perfect condition - Offers over $150
Minun 'friends' hanging plush - £4/$6.50
Shinx pokeball plush - £4/$6.50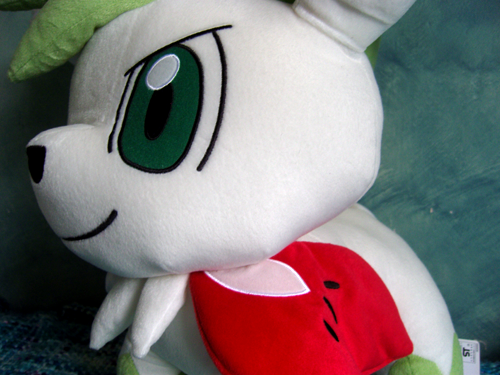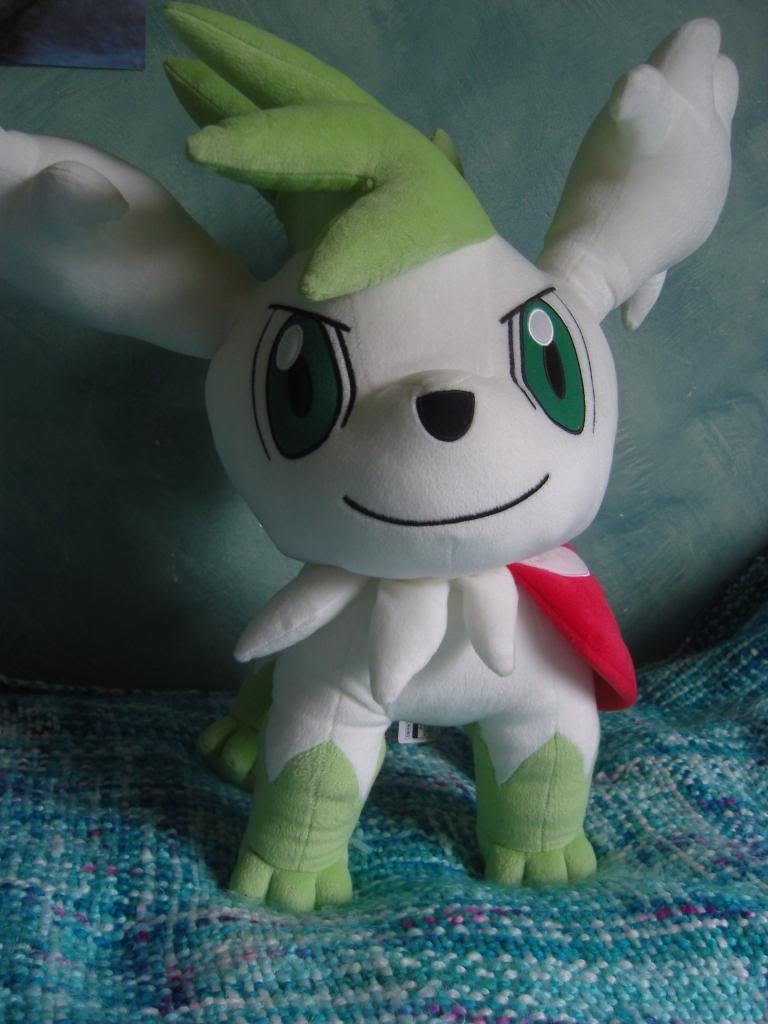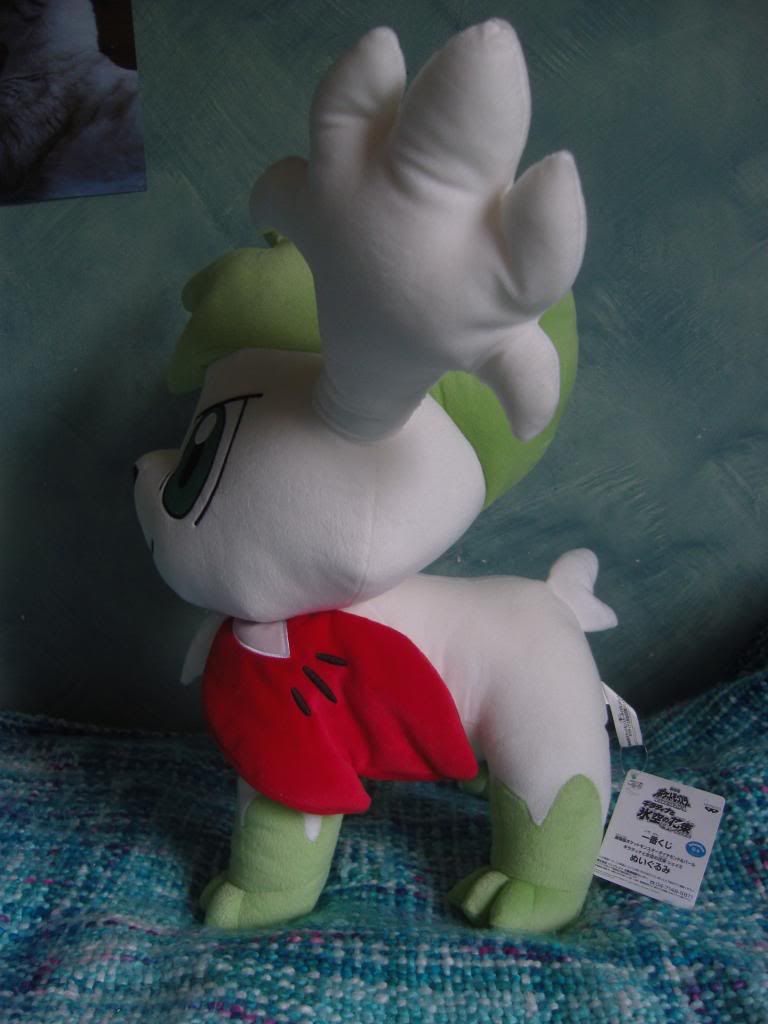 She has been carefully sealed in a plastic bag and stored away for the last four years, and has only been out on display for around 2 months. I don't feel like this is any life for a plush of this grandure! Sadly I just don't have the room for her, and Skymin was never one of the favourites in my collection.
She stands just shy of 2ft (60cm) tall, and 15" long.
Tag is still attached and in mint condition, no creases, chips or staining, and only a slight bend to it. Will be protected for shipping.


I am looking for around the $450 mark for her, but I am open to offers. At this point she needs a new home~