Come join the pokemon collectors chat at Stickam.com!!!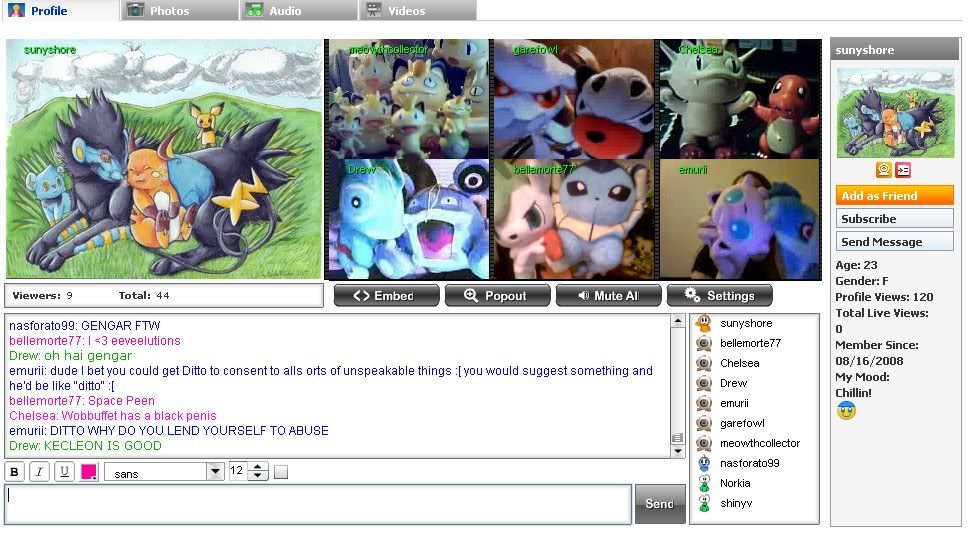 Featuring:

Sunyshore as Gin
Meowthcollector as Meowthcollector
Garefowl as Garefowl
Chelsea as Itsnotfairlaika
Drew as Candycafe
Bellemorte77 as _nofuturenhope
and Emurii as Shuriken_chan

Its tons of fun!!
You don't have to have a webcam to join in.
Just go to this website
www.stickam.com/sunyshore
Click on 'click to enter chat'
Fill out a temporary name and your in!!!