Woo, I had a blast at this prerelease, it was a lot busier than the last prerelease, and for me, definitely some better cards. :D I stayed for the booster draft, AND I WON FIRST PLACE! But even WITH the 5 extra packs I won, I didn't pull A SINGLE SOLITARY CYNTHIA'S FEELINGS. Everyone who did manage to pull them (including some kid who got THREE) were hoarding them. T_T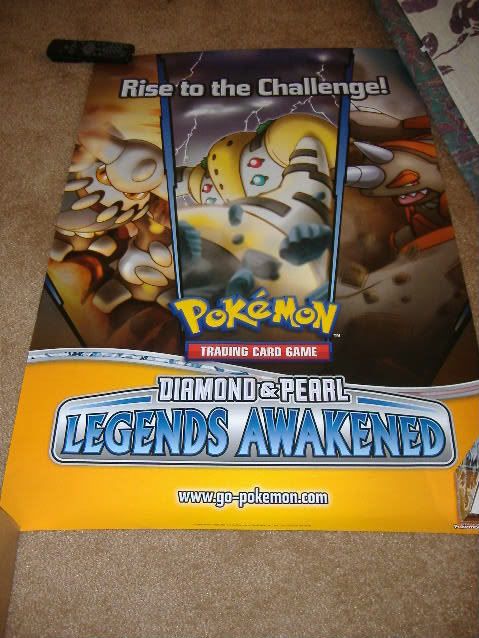 Firstly, this MOST AWESOME poster. I didn't win it randomly, I had to trade a couple of mewtwo pulls and some odd cards for this. KOUKI ILU.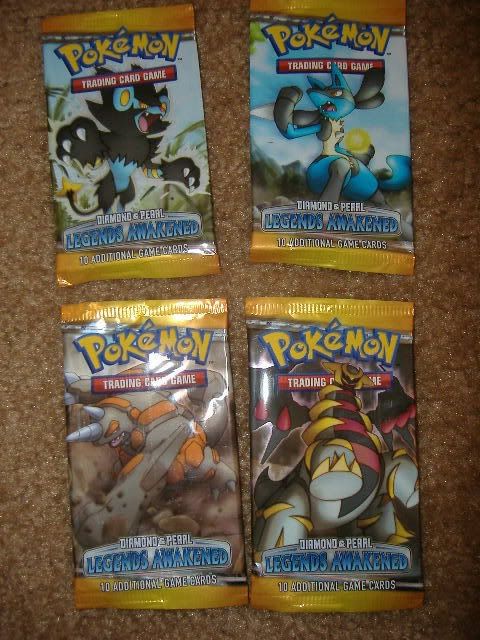 BEST WRAPPER ART EVAR again Kouki doesn't dissapoint! LUXRAY LOOKS SO BADASS OMG.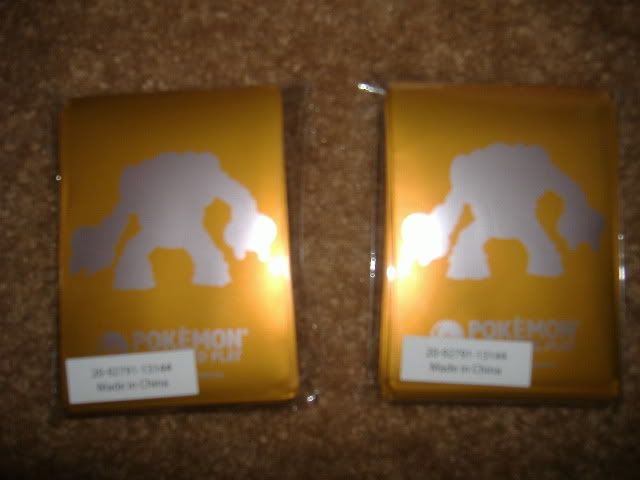 Sleeves! No extras to give out this time. Though one of the guys who works there found some old leftover ancient mews that he gave away. XD (we got three)

Now onto the pogeymans: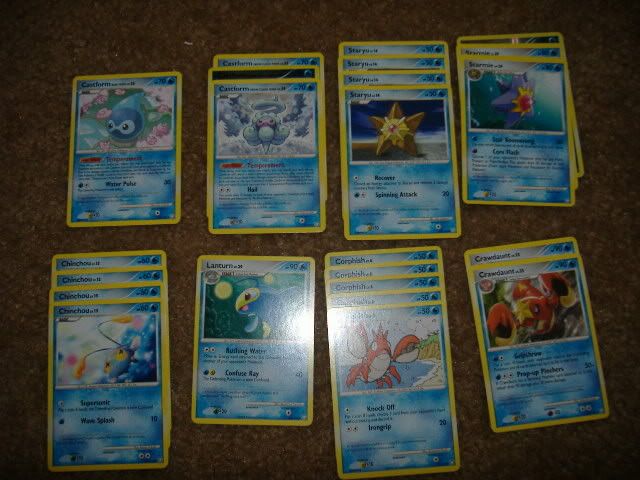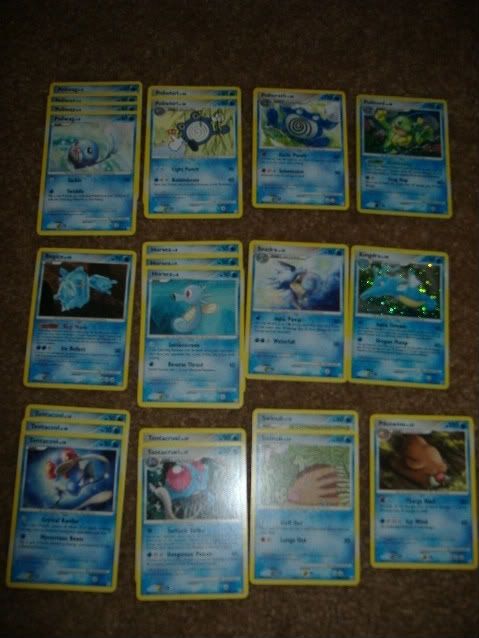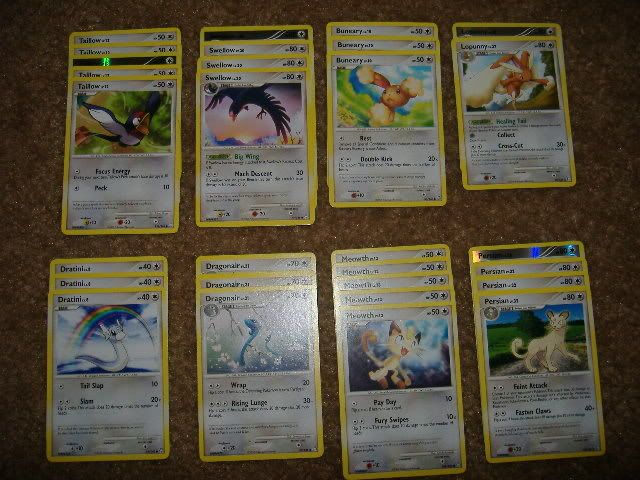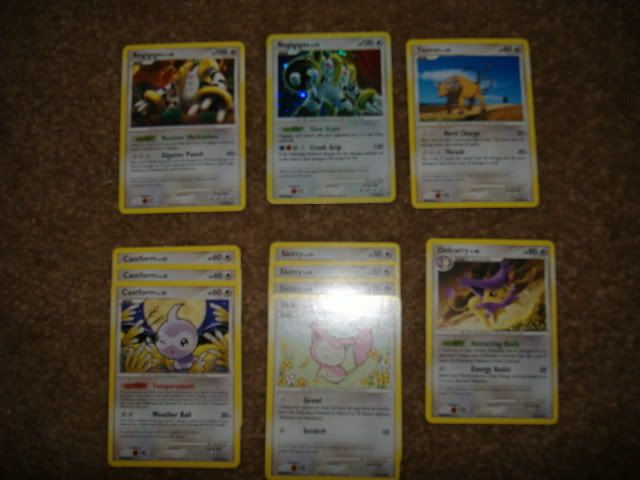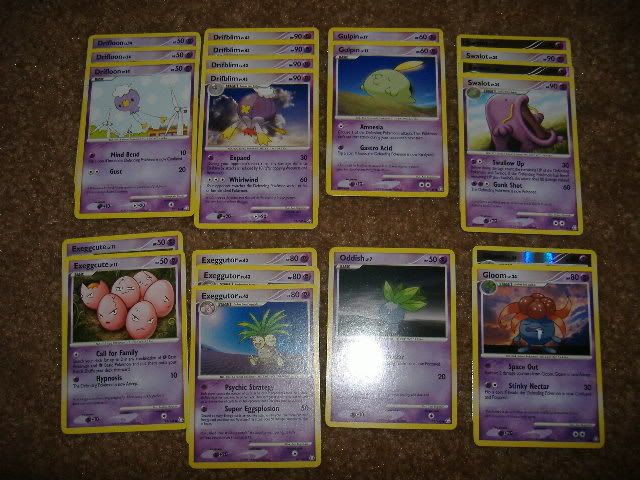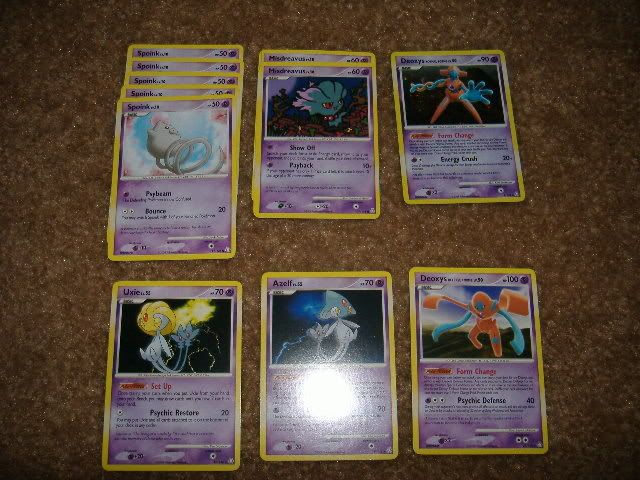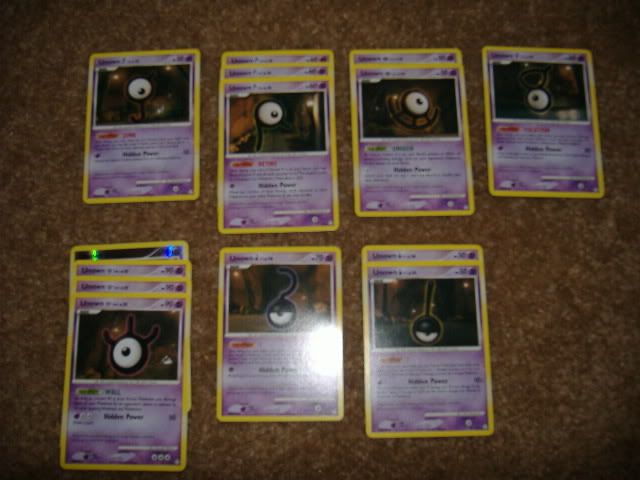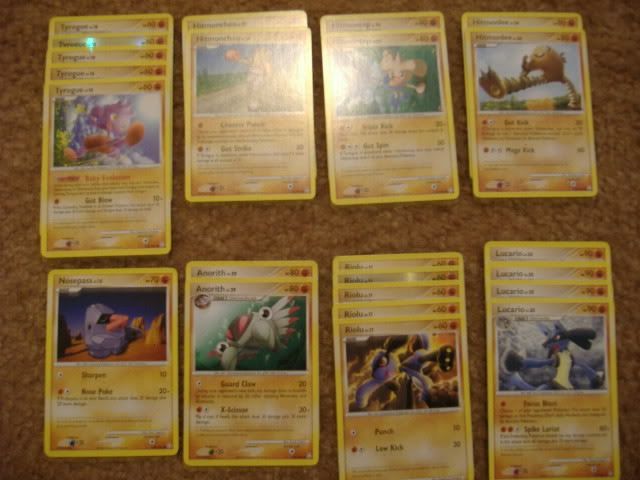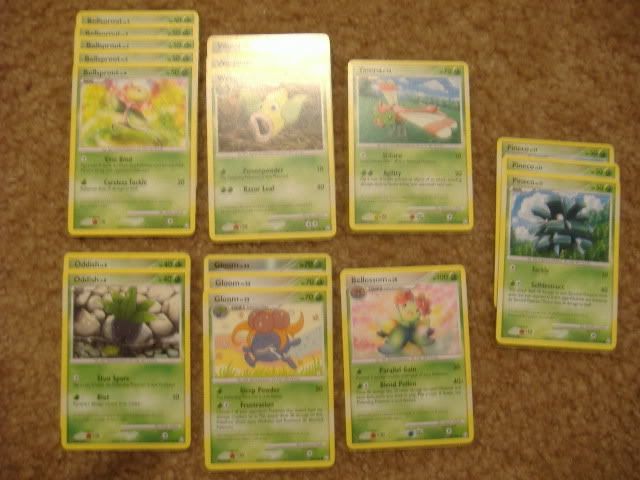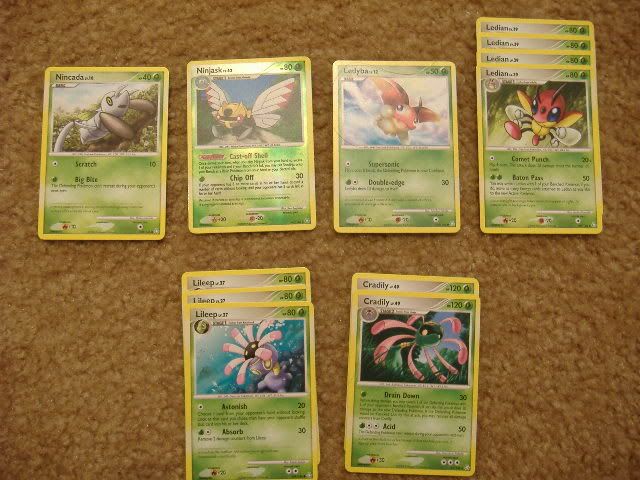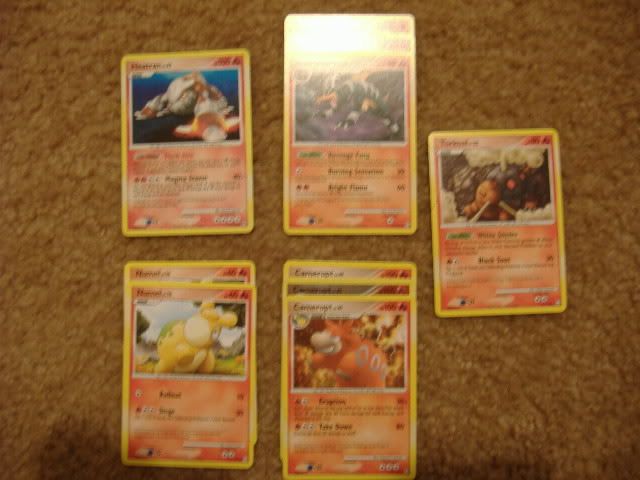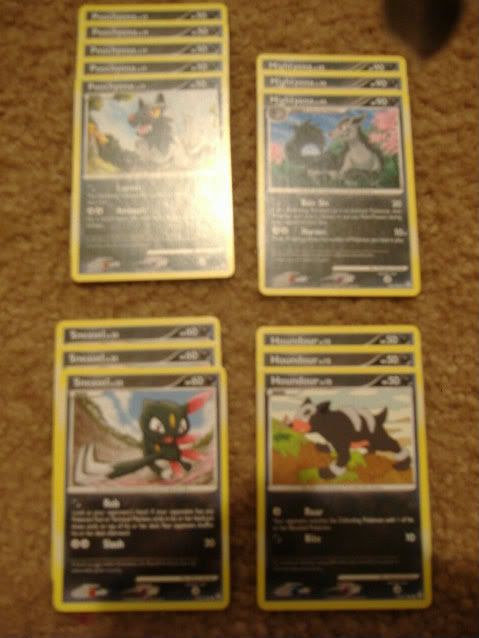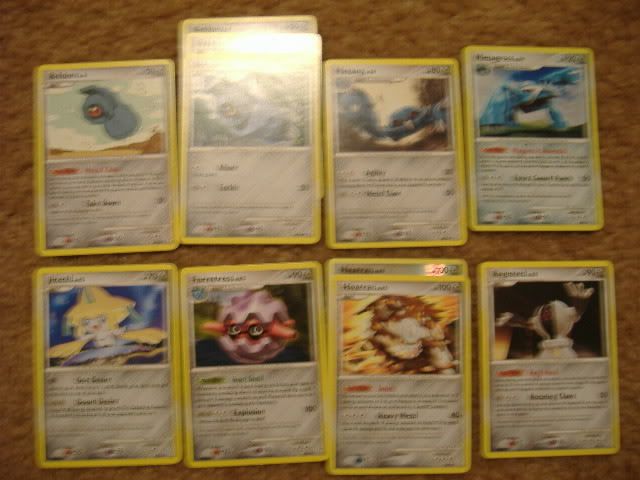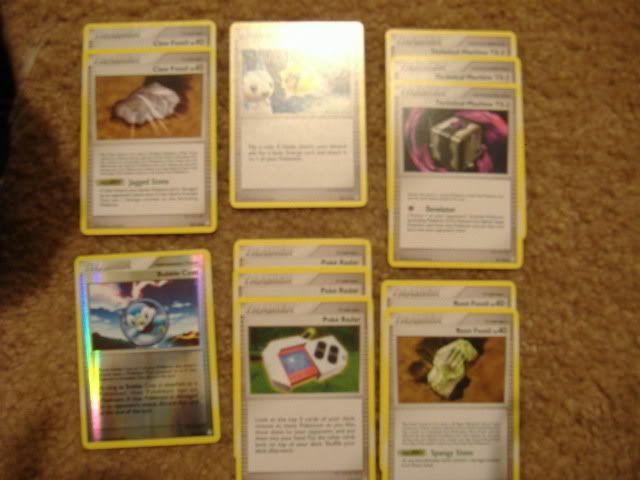 And finally, MY FIRST LVL X PRERELEASE PULL EVER (and a crappy shot to boot):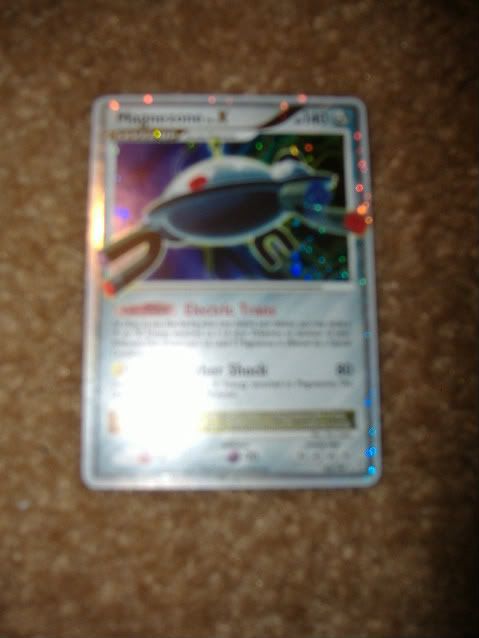 I'm not particularly interested in him, so if anyone has a Gardevoir lvl X for trade, I'd love to make a deal. :3

I also got a Vaporeon star in a trade for a Legendary reverse holo Golem and Golem EX. Not bad. :D