Happy Halloween everyone!
I have a real treat to share with you guys since I couldn't keep it to myself, so please excuse my fangirlishness XD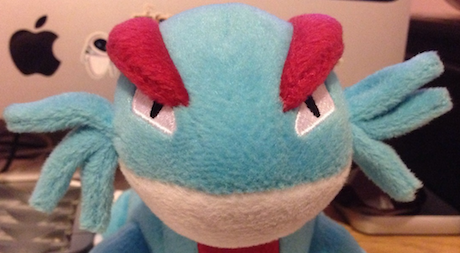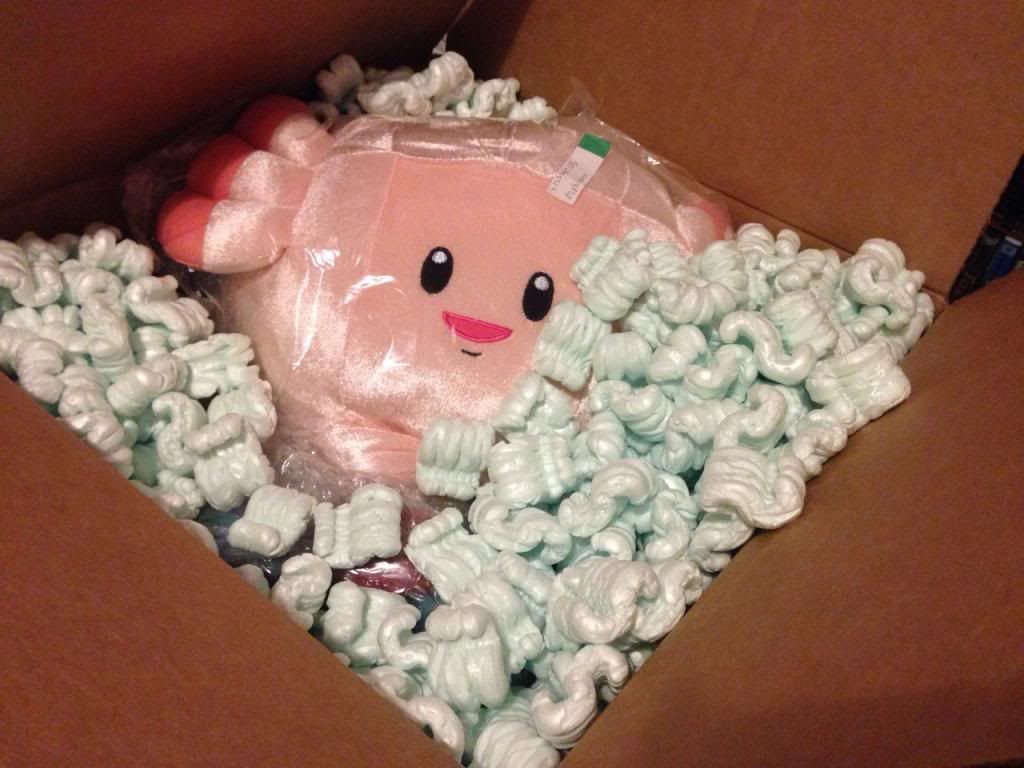 Todays package was too exciting to keep to myself. For a small package, Chansey was squished in there, but she was easy to reshape. Look below her, are those little 'mence wings?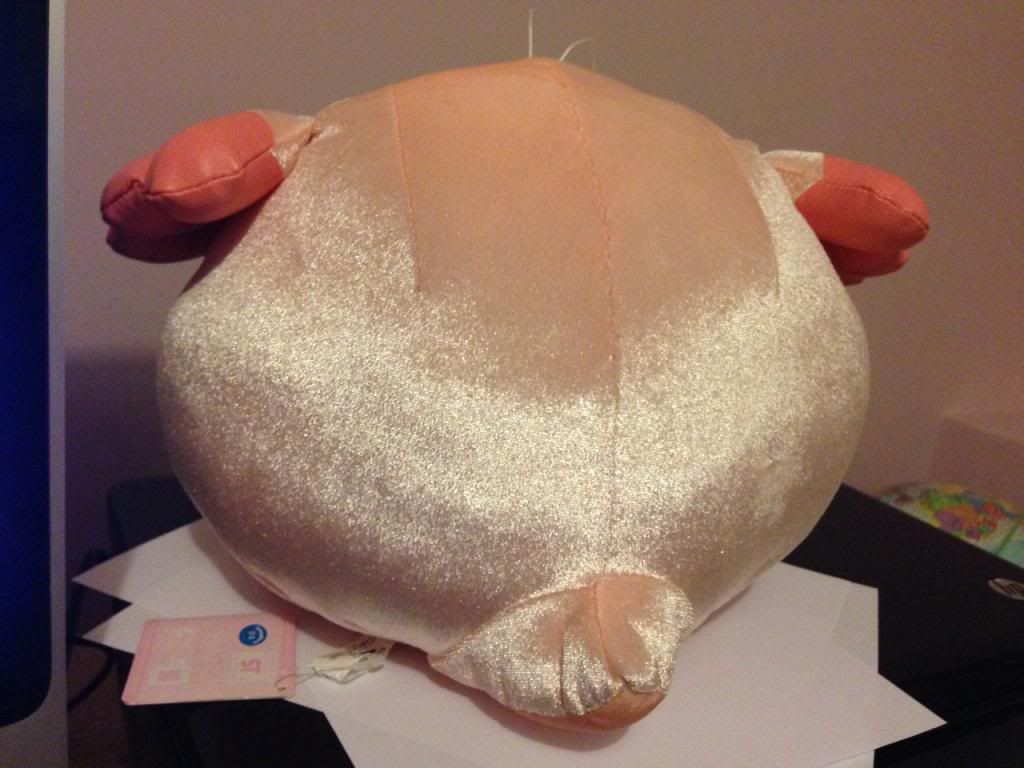 First I'll share her. I've wanted the Banpresto DX Chansey plush, simply because I thought that it was super cute. 'Dat shiny velvet <3
...
I named her Breakfast :B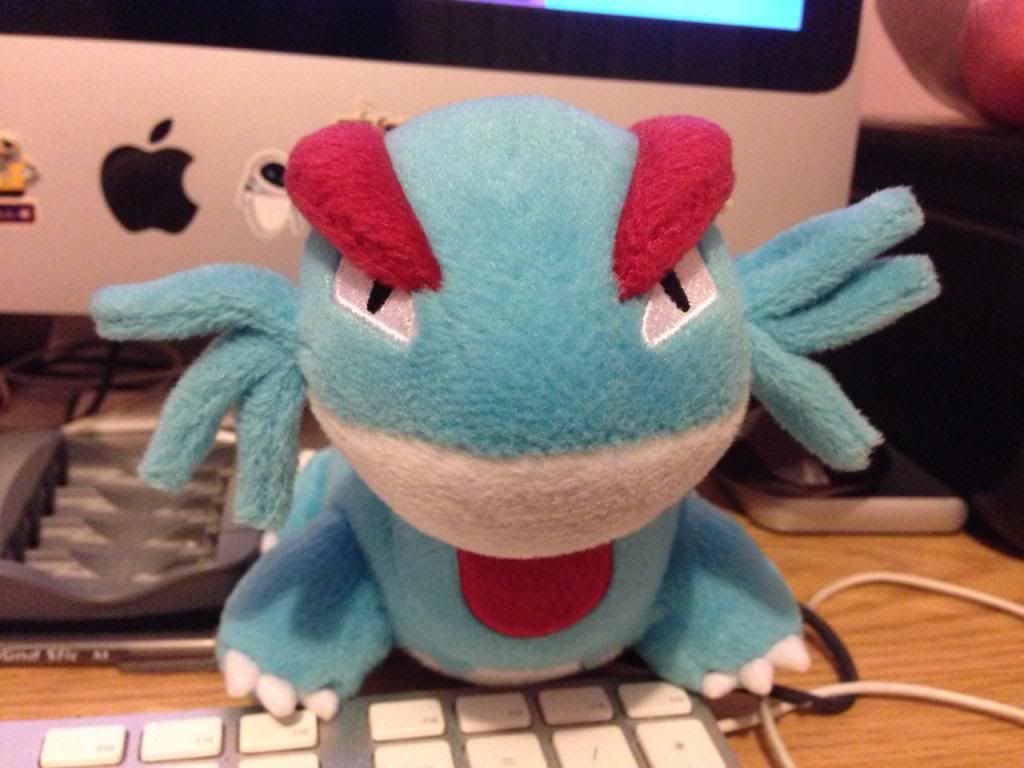 This guy... just THIS guy!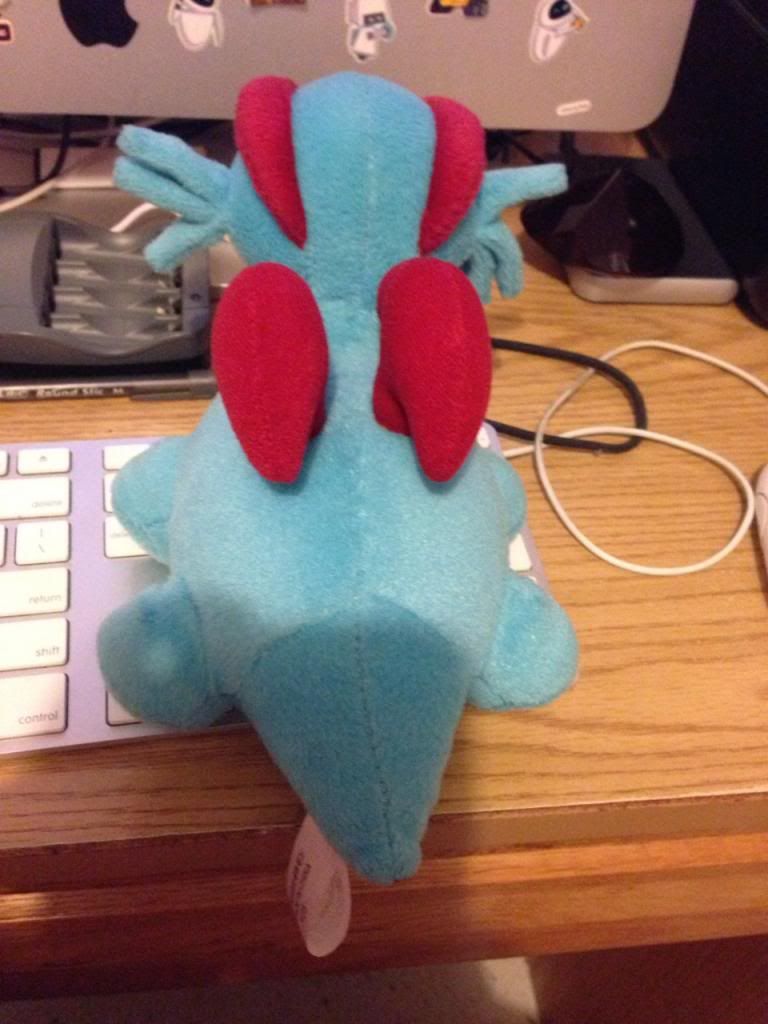 He's pretty big for a pokedoll!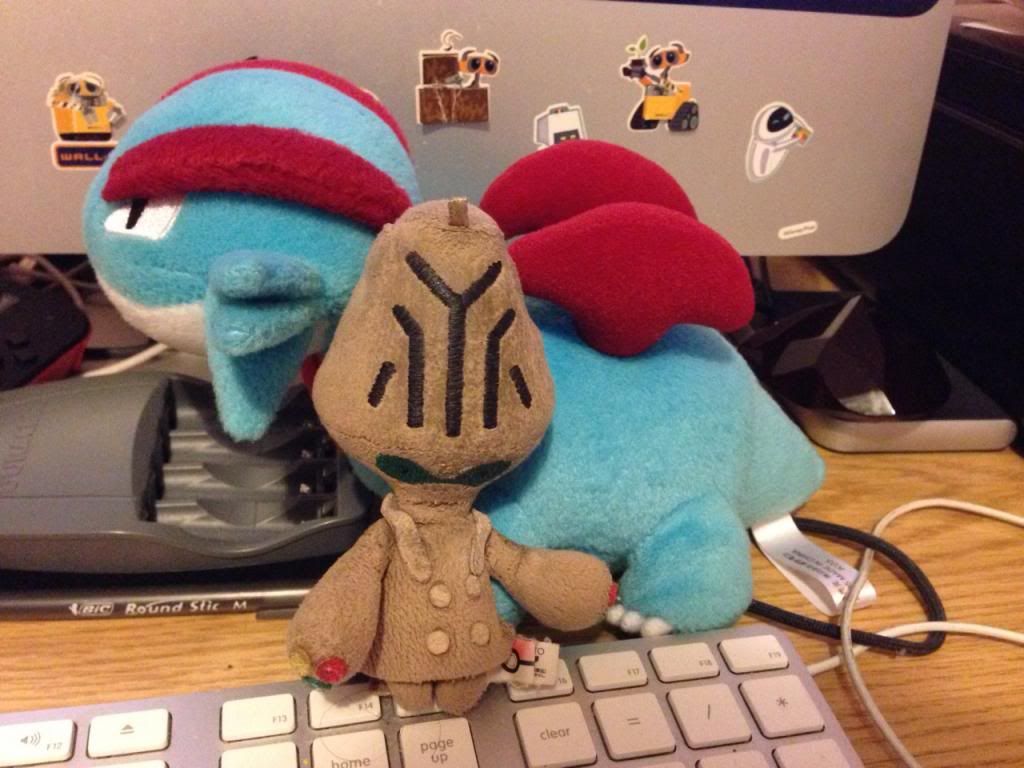 Compared to a Beheeyem MPC for size comparison. Heck, Reggie can sit on his back!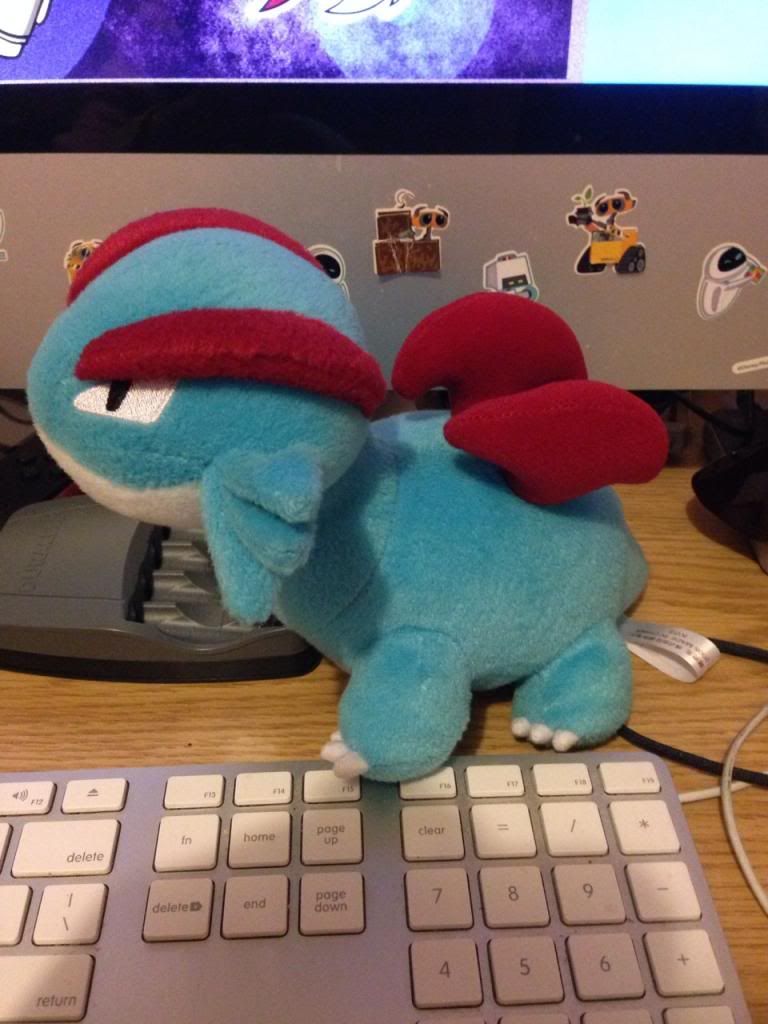 But wow. I've seriously have been after this guy for almost 2 years. This year the salamence pokedoll has popped up more then I've ever seen before, and I've lost every time he's shown up. After getting a full time job less then a month ago I was able to up my budget for collecting and obtain the rare pokedolls I wasn't able to afford with my old part time job. This was just the sign for that. I upped my deposit amount on SMJ, and watched over it LIKE A HAWK. The day it's auction closed I went to check on my phone if I won during my break at my new job. After I refreshed my SMJ page I saw that the status changed to "won." I seriously had to obtain my excitement in front of 30 people I don't know well lol so I texted my friend who was happy to hear about it (she collects pokemon too) and pretty much all the way until it arrived today, where she heard me randomly blurt out "SALAMENCE POKEDOLL" all through the two weeks since its winning.
I really have to say a BIG thank you to
dark_tyranitar for linking me to its auction!
I need to think of a name for this guy. X)
So this guy along with a shiny suicune pokedoll both are tied for being the most expensive pokedolls I have ever obtained in my collection. Both signs that my collection is near completion. I'm only missing 8 pokedolls from my collection <333 just 8!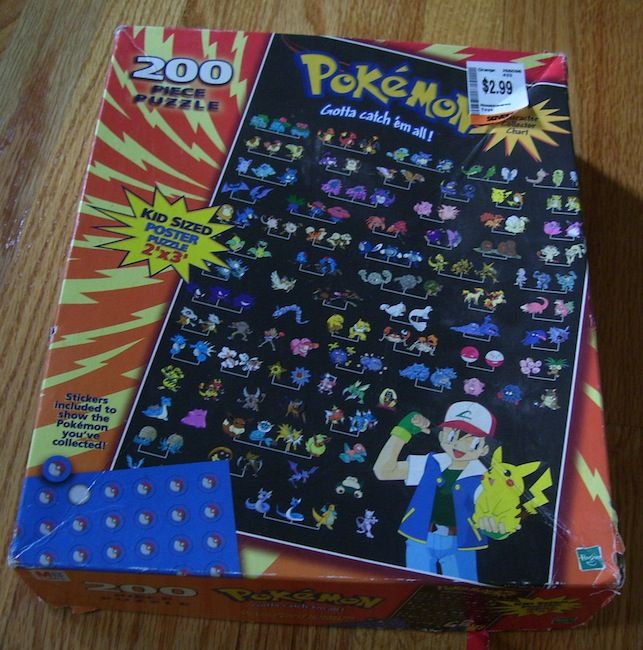 Speaking of my new job, I obtained this after someone donated it. I kept debating if I should buy it because I was afraid of it missing pieces, so I took a chance not expecting any miracles. After bringing it home and taking 20 minutes to put it together, I found out that NO pieces were missing from here, and despite the box being in poor condition, the puzzle was in great condition! It surprised me, cause kids kept dumping the puzzle out allover the floor. i assumed at least 3-6 pieces would be missing. Thank arceus that nothing was lost.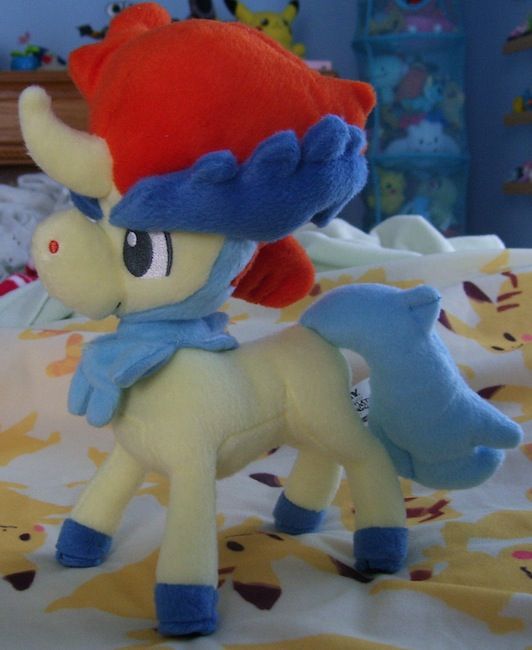 Long story short... I went for a Junk food run at Target and saw they had Tomy plush.
... I grabbed this guy XD I love how easily how he can stand on his own with no problems.
This pikachu playset thing from
slatias. I'm normally not a huge fan of figures, but this appealed to me for some reason.
It's like Pikachu has how own private tropical island. I was playing with this thing for a bit when i got it. I loved watching pikachu go down his slide.
...
DON'T JUDGE MEEE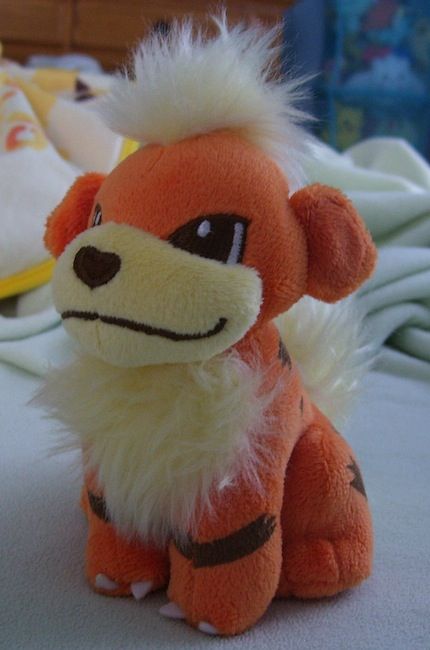 Growlithe canvas from
reimu he's so fluffy. I've been eyeing some canvas plushies that appeal to me, and this was one of them.
I don't plan to collect every canvas though.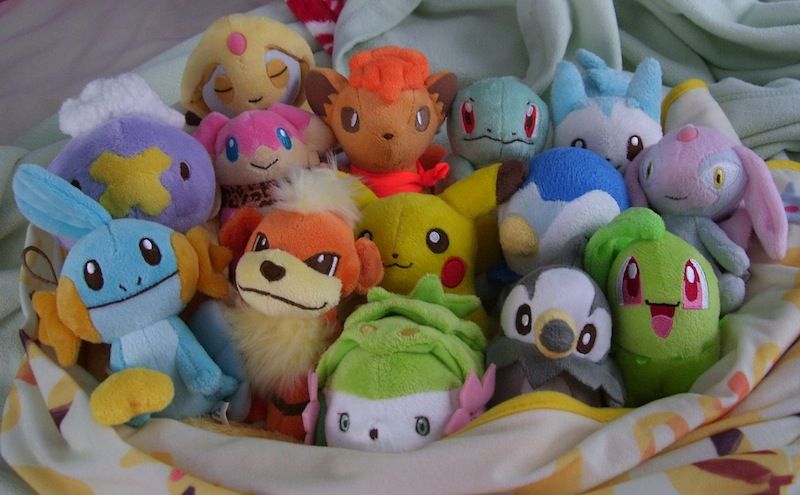 aaaaaand this is my small canvas collection. (I plan to get an Azelf canvas shortly to reunite the lake spirits ;) )
The Chikorita is a bootie, and I don't think she's a canvas, but she's the same size, so I threw her in the photoshoot.
That's my collection update for now.
Thanks for reading everyone and HAPPY HALLOWEEN!