I say mini because I've only just gotten started, and everything is under 3". I love tiny things.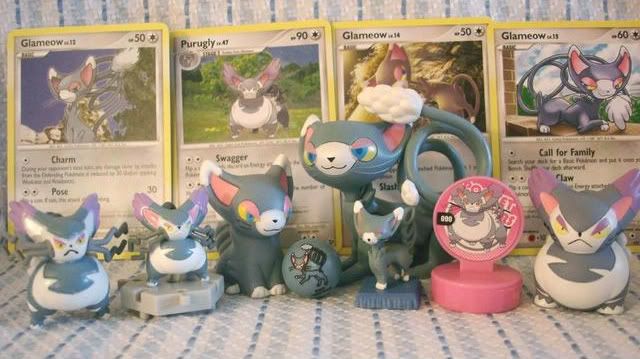 The group! I can't help but love that bootleg on the far left. I also have a Pikachu chou getto that links on my Purugly. I'd like to start collecting the Glameow plushies next. Is there any other Purugly stuff out there?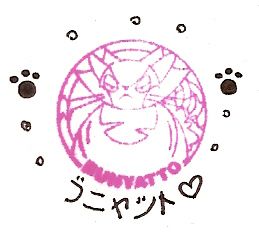 Here's what the stamper looks like (plus embellishments). Its hard to stamp it even!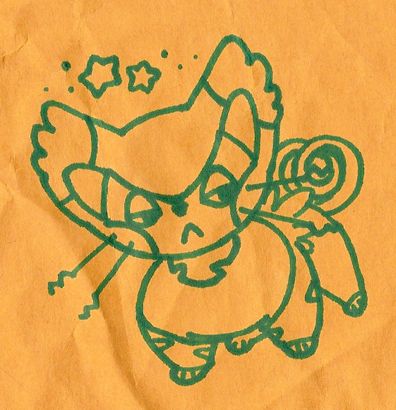 I know a lot of you save pics that sellers draw on your packages. This one is from
taycs, and I jsut adore it! She looks so squeezeable!