I've gotten a lot of things recently and definitely need to do a collection update, especially since I've rearranged a lot, but I wanted to share some new additions that were pretty exciting for me!

I don't usually buy lots, but when I do, it's because there were several of Victinis!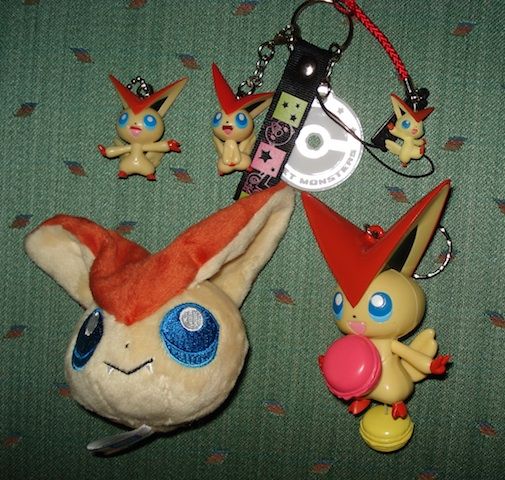 I didn't even KNOW that they made a keychain of him holding a macaron. I've wanted him holding a macaron forever, so I was really excited. When you pull the yellow macaron, Victini's free hand moves up and down. <3 I had also been wanting that phone strap in the middle. (All the other stuff from the lot is up for sale! XD)



Woohoo! Recent plush gets! I was excited to get another large Turtwig but was even more excited to finally get one of the smaller Luxray plush! Every time he has popped up before, I was either unprepared to spend the money or didn't get there fast enough, but MY TIME HAS COME! I always say that if I'm meant to have something, it will come along eventually. :)

This next thing is something that I never knew existed, so finding it was awesome!


This is an Oshibori, which is a hot (or sometimes cold) towel that they give you in restaurants to clean your hands before a meal. I NEVER knew that they made Pokemon ones. I love how I get Turtwig in THREE adorable poses! Ilovethemall! It came in a set with Piplup and Chimchar, so those are up for sale.



These charms are so cute! I bought the one on the right from the wonderful and amazing
schenzi who messages me about Turtwig things from time to time.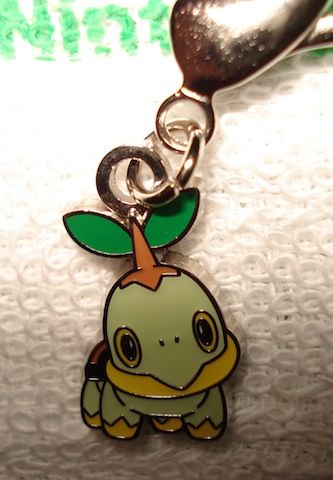 Look at how cute that is!!!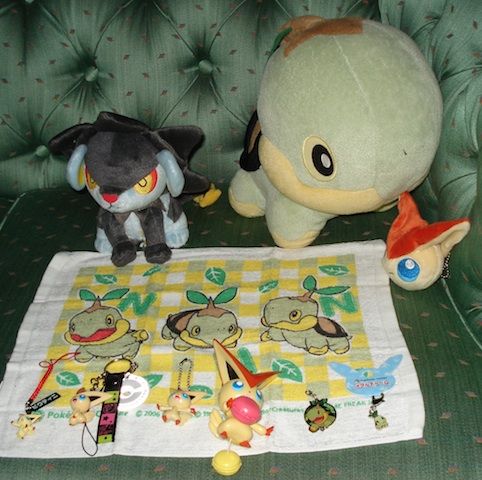 Here's a picture of all my collection related gets!

Then, there's this!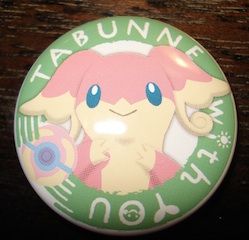 I don't collect Audino, but I really wanted this button. I saw it once on Y!J, but I didn't buy it and just couldn't find it anywhere again. THEN one popped up on the comm. You have NO IDEA how excited I was to finally get one!

I also got a Substitute plush after taking all these picture, but I've rearranged my collection and will post pictures of it when I get around to my update. Now that I've seen one in person, I understand why they are so popular. It's adorable and is in my Basket of Cuteness.

Here's a peek at all the things I'm selling. There are more goodies in the boxes.
Come check it out! All prices are negotiable. :)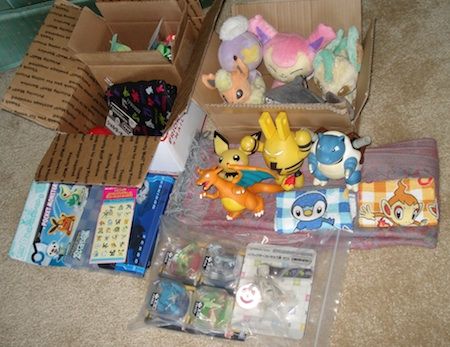 http://razeasha.livejournal.com/9563.html

Click the image or link to be transported!
I was granted sales permission by
entirelycliched on January 9, 2013
My feedback can be found here: http://feedback.pkmncollectors.net/feedback/view/razeasha/