I have been lurking mostly and watching with amazement at some of the collections of others. I decided it was time to share my collection.

Took me forever to remember how to do a cut! Whew!
The Big Boys first. 2 very old, and Turtwig is very new.
And a very nice place to put my pokestuffs.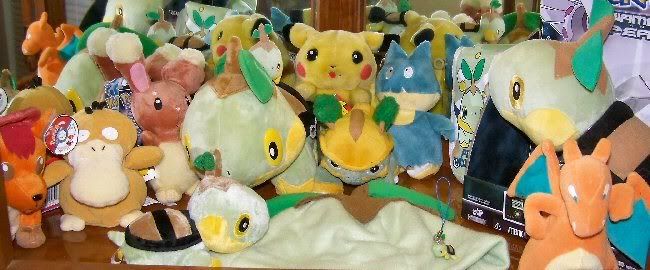 The Turtwigs and friends! See the custom Turtwig hat? I wore it to work this week. I brought a small stuffed Turtwig with me to explain my hat to everyone. What was even better is if someone knew what it was right away.
All of my little figures, I am dying to find some Zukan, but there are not a lot of connections in the Midwest U.S.
Don't forget the latest Burger King toys! I have extras, just need to figure out how to trade with everyone. Some day...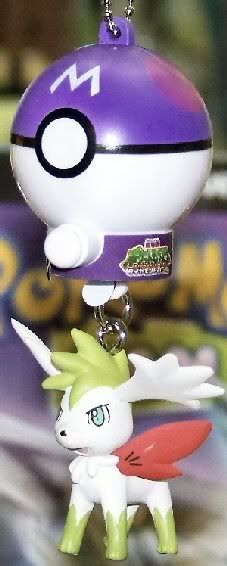 Little Mikey here is my newest favorite, but he will never replace Toby my Turtwig. A dear friend of my children bought me that and some more pokestuff of awesome when she went to the Pokecenter in Tokyo. I even have an official Pin!