Figured I should post this guy up. This is the first time making a large sculpture in ages and only the second time using magic model "clay" since I was a kid. So hope you enjoy.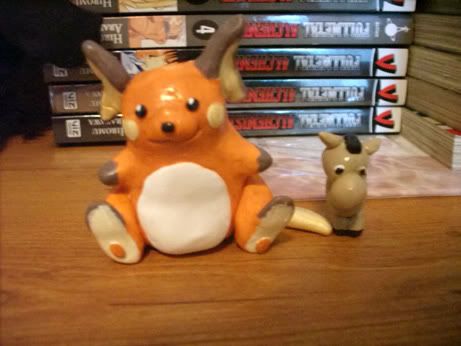 For the record that horse beside him was a gift for a friend of mine, I took pics with the raichu of it for DeviantART purposes.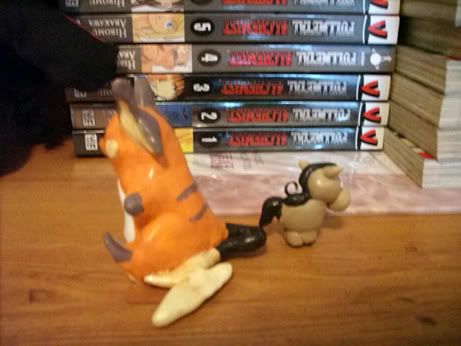 He's painted with acrylic paint (even had to go out of my way to buy gold paint for its inner ears, tail, cheeks) and it glazed over to protect the paint (hense why its so shiny).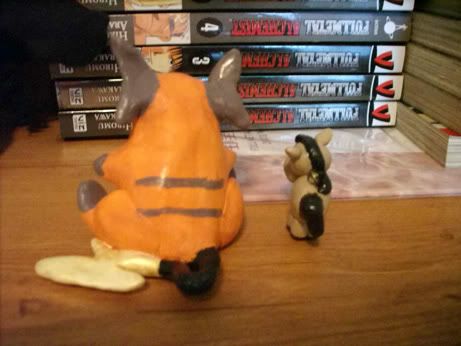 He stand about 3 inches tall, which is pretty big considering most my sculptures are under 2 inches tall.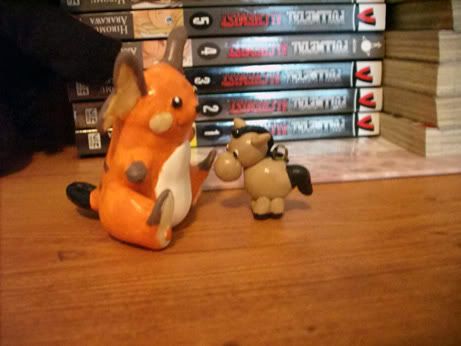 I'm planning to sell him in a future sales post, though if someone want him right away we can make a deal (price or trade). sold!

Hope ya like em'