hi everyone! long time no post! I have quite a lot of new gets that I've gotten over the past year or so (including a really awesome grail!) but today I'm posting a very tiny update. I recently started a new collection, and there's a little story behind it...(pictures under the cut!)

during this past christmas, pachirisu was making his gift-giving rounds when SUDDENLY...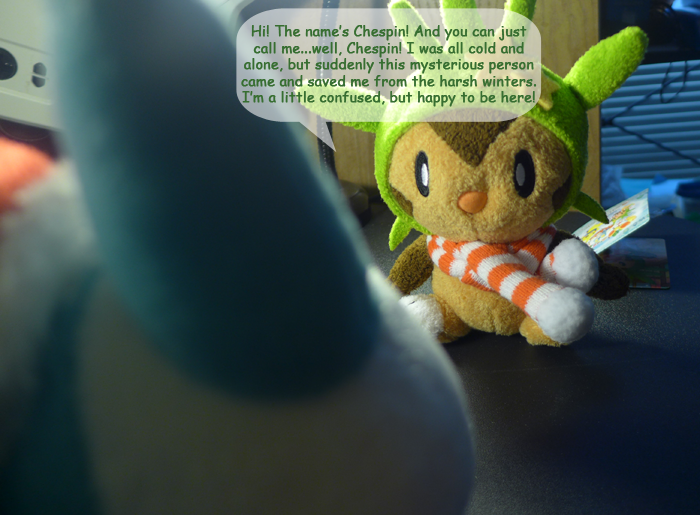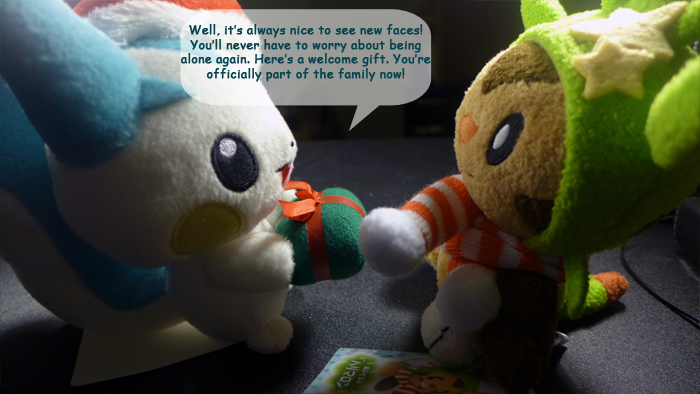 I had been on the fence about whether or not to collect this cute new pokemon. but after this faithful encounter, I couldn't resist! chespin and pachi have been best buddies ever since.





seriously though, chespin is absolutely adorable! I feel very dear to the christmas-themed plush since it was my first piece of chespin merch, but I love everything I've gotten of him so far. my collection is still extremely small and there are quite a few new things I need to get, but this is what I have to get me started:




it's not much, but I am excited to see the growth over the upcoming weeks!

ALSO, after an extensive period of being closed down, Teravolt Shop is back open for business!! (sales permission granted by
denkimouse on 1/3/2011)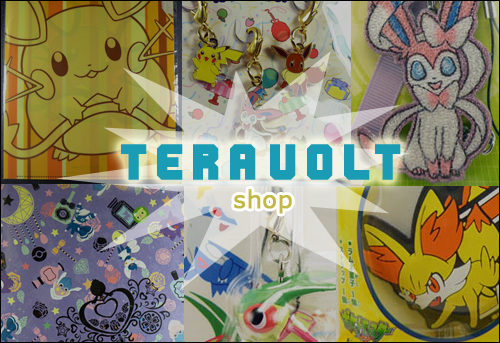 click the banner or here to be transported directly to all the pokemon goods!

there isn't very much available right now (mostly X/Y merch I accumulated during my recent visit to japan), but I will be adding plenty more merchandise over the next few weeks, so make sure to keep checking back! (note: if you were previously registered to my store, you can still log in! only the layout has changed.)

EDIT: if anyone had trouble checking out, it should be working fine now!

thanks for reading!!