Hi, I was looking at my Jakks Pacific figures and I noticed that one of my Lucario is missing some paints in it's paws (those are paws right?) I got one before the fourth gen came out, it was during the battle frontier saga (it came with a marble) and the other one was when the 4th gen was out and it came with Pachirisu and Geodude. Is this just an error or is one version different, if you know which is which let me know.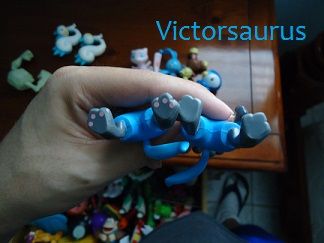 EDIT: Thanks for the info everyone.

For the want, i'm looking for a small pouch/coin case with zipper to put my TCG damage counters/dice in. I still have not seen one that I like, but if you have some for sale give me a link to it just incase, i'm hoping to buy it for like $6 shipped to PR/US. Thanks.