(Try saying that ten times fast)

So, you know how you might want an item that feels so rare, sometimes you don't even mark it as a grail because you feel like you'll never actually obtain it? It's one of those collectibles that you admire in awe through Google image searches, doubting that you will ever see one actually in front of you.

Today was the day where I received one of those things.




SO LET'S FIND OUT WHO'S THAT POKEMON

HERE'S MY GRAIL, IT NEVER FAILS
IT MAKES ME WANT TO WAG MY TAIL
WHEN IT COMES, I WANNA WAIL





Mint with tag. Larvitar. Plushplush.

*ETERNAL SQUEALS OF JOY*

This has a ridiculously long story behind it. So one day, I was admiring
ballerbandgeek's collection, namely their Porygon2 Plushplush. They offered to help me find anything if it ever came up, and quickly PM'd me a link to a Larvitar Plushplush for sale on a slightly obscure Japanese shopping site. The two problems with this listing were:

1. At the time, I could not afford it.

2. It was only a stock photo, which really worried me.

So, I let out a deep sigh and moved on, assuming that it would sell before I ever had that much money saved. A week later, I checked the link again, curious to if it had sold or not. It hadn't. And even better: the price had been lowered.

So now I was freaking out about whether or not I should buy Larvitar. The price had only dropped by a few dollars, and taking into account the deputy fees, I still didn't have enough. So I would wait and check Larvitar every few days or so.

This cycle happened for almost a month, until Larvitar was about $50 less than the original listing. Of course at this time I couldn't wait anymore, and decided to buy it.

AND HERE HE IS IN ALL OF HIS GLORY, IN PERFECT CONDITION! THANK YOU BALLERBANDGEEK <333333

Now let's show off more photos!




The cutest little ruffled tail butt I've ever seen!




He looks like a B from the side... kind of.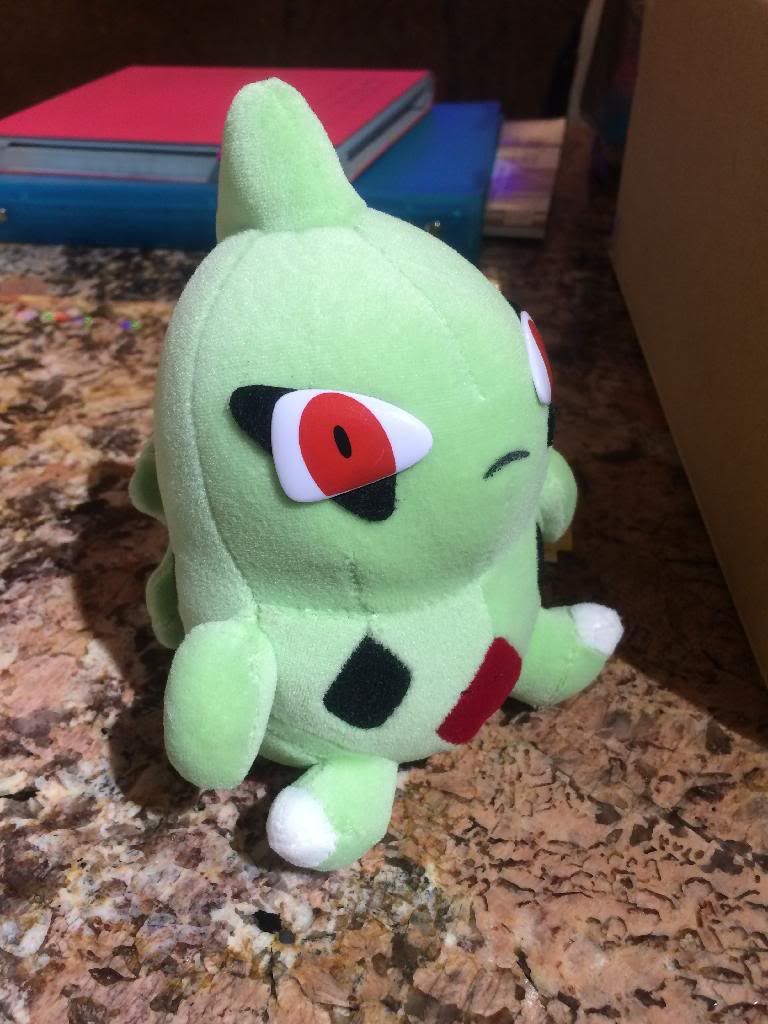 And my favorite angle. <33

And fun note: This is my 130th Pokemon as a Pokedoll! I'm counting it even though it's a Plushplush

Thanks everyone for reading!~ <3