It's been a while since I've posted! I'll do a collection update sometime soon, but for now, I have a quick offers post for a Shining Charizard card, and a couple other cards for straight sale.





Info
*Sales Permission for pkmncollectors granted by dakajojo on 22.May.2011.
*I accept Paypal, or concealed cash at your own risk.
*I ship from IL, USA, and will ship internationally.
*Prices are in USD, and do not include shipping.
*Feedback is here!



First up is the Shining Charizard. I'd never known how cool this card looks in person! It's so hard to capture the coloring they used for him, since it changes so much in the light and angles. It is actually that dark purple color he has in his sprites, though can look black or silvery depending on how you hold it.



The card isn't mint, though. There's a small crease on the right edge here, pictured just under the flash.



Here's a picture of the same crease on the back side.



There's also a light dent on the left edge, and a tiny one near the bottom left corner. These two are hard to see unless held at the correct angle in the light.

That should be everything, but if anyone wants any other pictures or info on the Charizard, feel free to ask! I'd like to get at least $40 for him, so I'll start offers at that.



I also have these two for straight sale. Lugia has some light scratches on his picture (hopefully my camera picked that up okay), and Venusaur doesn't have anything wrong that I notice.
*Lugia- $15 obo
*Venusaur- $10 obo




And I also recently updated my sales page!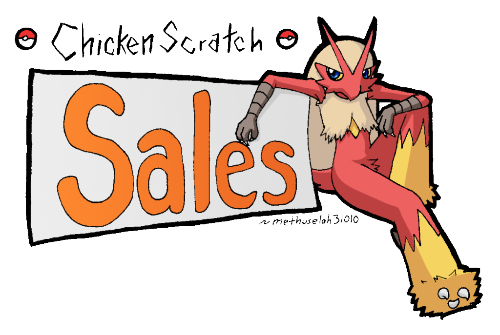 I separated out my flats from my regular sales so people who aren't interested in flats don't have to sort through a million pictures they're not interested in. Click the big banner for my regular sales, and the little one for flats!