Alas, the downsizing must continue. I have selected some more items that would love to find new homes. Most are available for straight sale, but I have a special set of auctions also. If you're looking for any Eeveelution +Poke Box+ charms, have a look below the cut!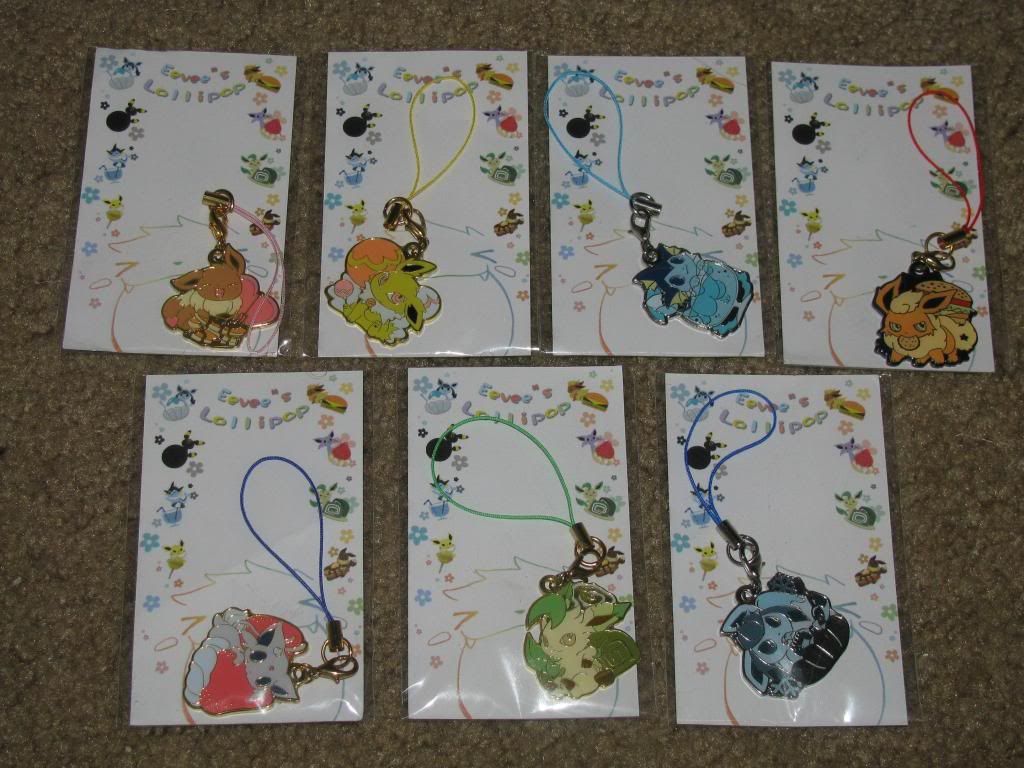 Eevee's Lollipop Set 1
Espeon is MISP. The others were once removed and placed into a Pokemon Center charm package, and they have since been placed back onto their original straps and into their original packaging. They are in excellent condition, never used and only handled for a few short moments.



Eevee's Lollipop Set 2
All MISP.

Rules:
•All charms start at $5 each. Minimum increment is $1.
•Place your bids in reply to the last comment of the appropriate thread. Bids not correctly placed will not be counted.
•This should go without saying, but just in case; do not delete or back out on your bids.
•I'd like to emphasize the no sniping rule. Extenders will be applied to affected threads if this occurs, as outlined in the community rules; "If a bid is placed within the last five minutes of an auction, the bidding will extend an extra five minutes and continue to extend until an entire five minutes has passed with no bids. This extension occurs automatically; no notices need to be left by a moderator or seller."
•Auctions will end Sunday, February 9th @ 6pm PST. Countdown is here.

ENDED

Updated sales can be found by clicking this photo~


You may combine your regular sales purchases with auction items, but they must be paid for in advance. Payment for the auction item(s) plus shipping will be due when the auctions have ended.