haaayyy there.
I took a trip to Newbury Comics yesterday and picked up some of the new
Mizupita Seal
packets -- aka tattoes~ they do include a lot of Movie 11 Pokemon (though I have yet to pull Skymin, if there even is one) like Shaymin and Giratina, so they're all for sale
They're listed by groups of 10, and I was only able to get sets 40 through 80 this time, with still some missing. However, the sets do increase in rarity as they increase in groups, too.
[set 40]
Shaymin sets - $3.00 per sheet
others - $2.00 per sheet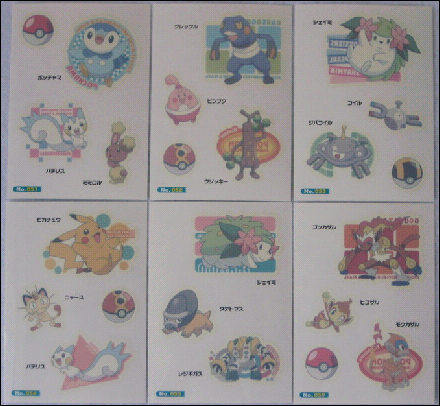 [set 50]
$1.75 per sheet
shaymin + pachirisu sheets not available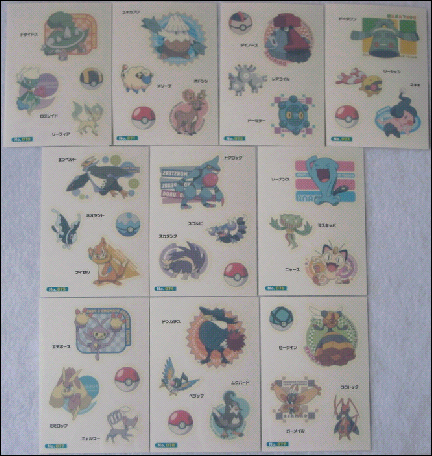 [set 60]
$1.50 per sheet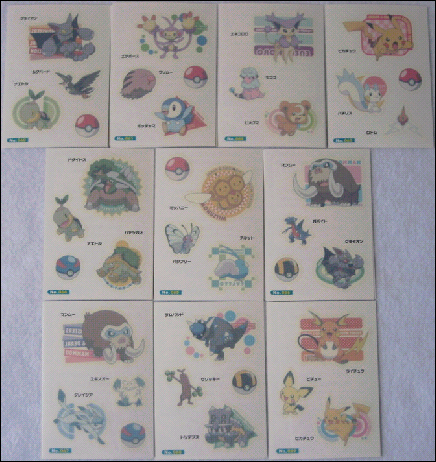 [set 70]
$1.00 per sheet
SOLD: Pachirisu sheet
[set 80]
individual characters - $0.50 each
whole sheet - $1.00 each
*
* - of course if one tattoo from a sheet has been sold, the sheet cannot be purchased as a whole unless the buyer does not mind having one less character
Also, ask about separating characters for sheets [40] - [70], because I will gladly send them out to different places if a party agrees to split up the sheet~
EDIT
forgot to say that I have doubles for most of them!
In other news, the
Sky-Talkmin auction
is still going on here, with a current high bid of $57! Auction ends today at 3:00pm EST! Hurry~
HAS ENDED! Congrats to the winner --
kaisaface
! Please take care of her!