Hello, everyone~! My Chikorita collection has grown by quite a lot, so I wanted to show it to you!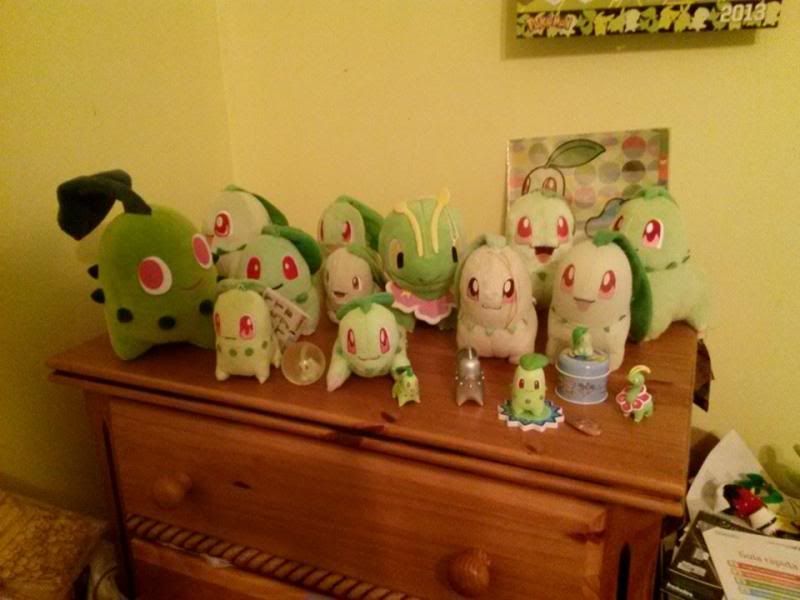 Forgive the 2013 Pokemon Calendar. When I took this picture, it was still 2013. >w<
Here are a few of my grails! Pokemon Time Chikorita, laying Chikorita plush, and the Meganium UFO!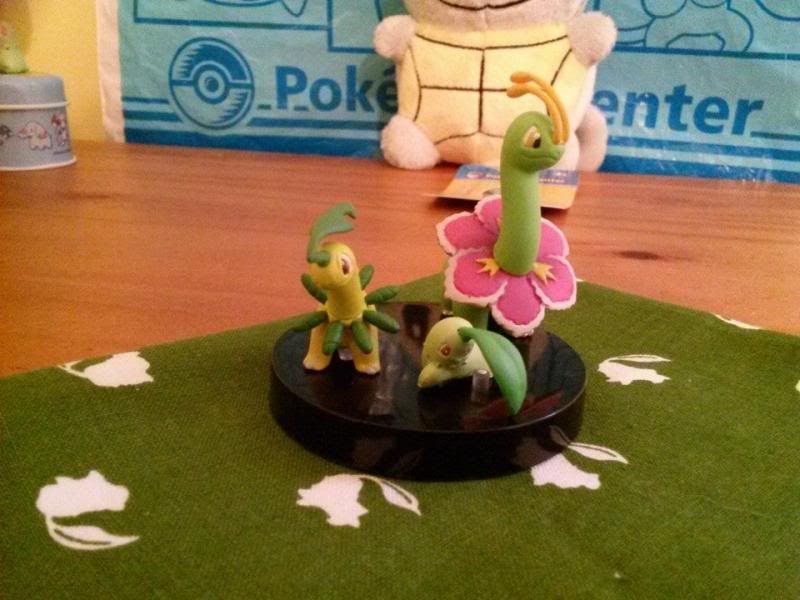 Here's a Zukan given to me by
lucario
! She was so sweet to find this for me and give it to me. She also gave me the Chikorita print hankerchief, which you can see a larger picture of below: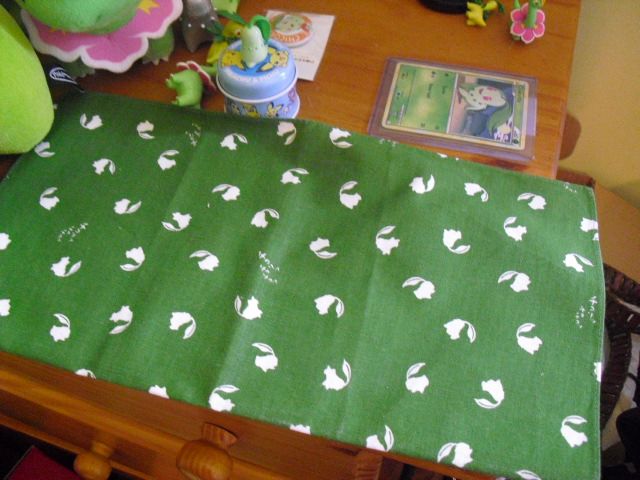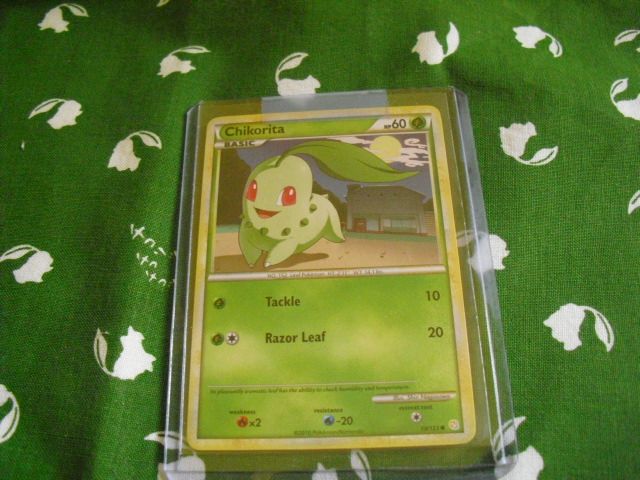 I got this card in the mail yesterday. It wasn't much, but it was free! Thank you, eBay Bucks!
Here's a little tin with Chikorita on it. It came with some strange, mystery candy. Considering this probably came out circa 2001, I'm not in a big rush to eat it. :P
I think that there's a tin/figure for each of the Pokemon on the outside of the can. If you have the Smeargle one, let me know! Smeargle is my next collection.
Here's a Pokemon With You can badge that I got when I was in Japan! She's so cute, and I wish that we had Pokemon With You here in America, even on a smaller scale!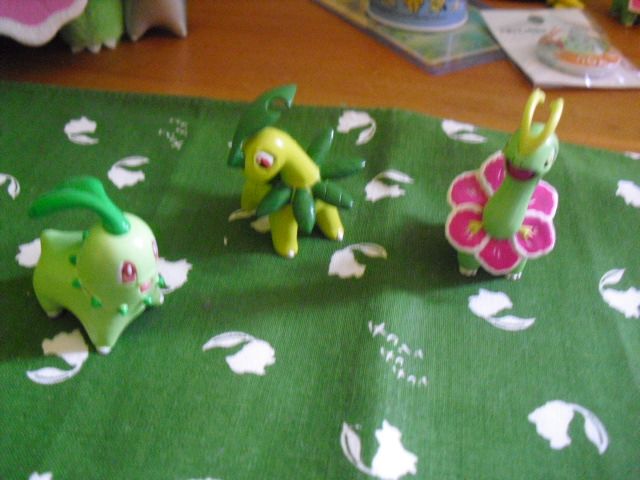 Here are some TOMY figures (these are the Japanese variants!)
A silver Jakks (looking for the gold one, so let me know if you're selling!)
And here she is! My Chikorita Pokedoll figure. She's so adorable, and I'm glad to have her, because
I also collect Pokedolls
!
Well, that's it for now! Thank you for looking!