I dont know how many of you are going to be at Anime Weekend Atlanta this year but I wanted to let you know about this awesome cool thing they are doing this year.

On Thursaday evening they are doing this Super Happy Fun Sell thing from 7pm till 10 pm, I have so much Pokemon Stuff I will be selling and not one thing is over $10.00, all mint and in there original boxes..Lots of very old school Pokemon stuff, Some Newer DP Stuff some items I have made,and Some Japanese Poke Stash..Below is just a sample and sneak peek of what I am bringing to sell.I am still going through my collection and pulling stuff out that I have doubles of or don't want anymore.

Info about it here:

http://www.awa-con.com/index.php?page=superhappyfunsell

But heres a sneak peek so far what will be offered from me at this thing.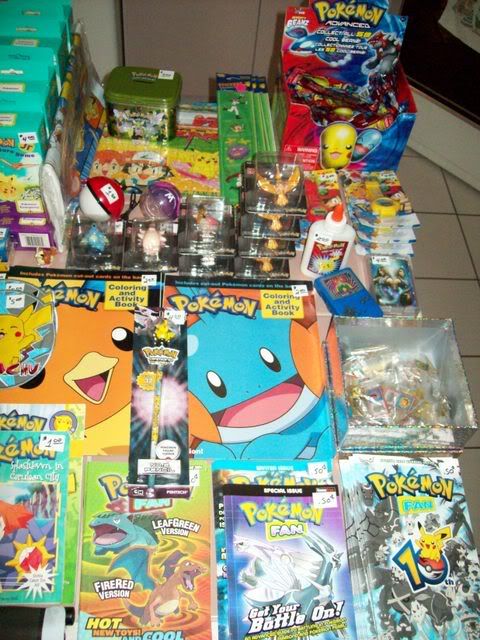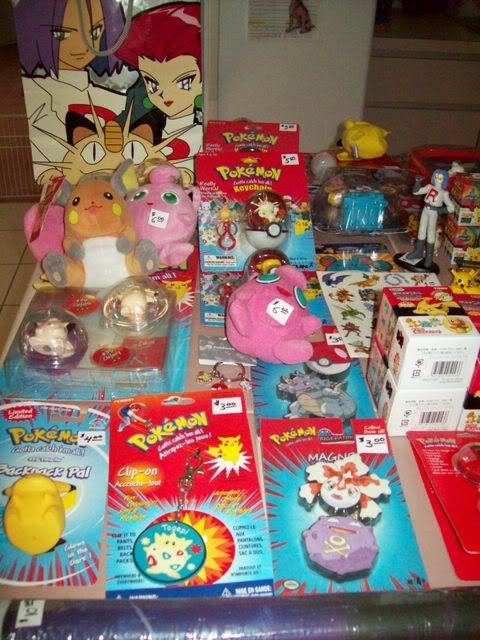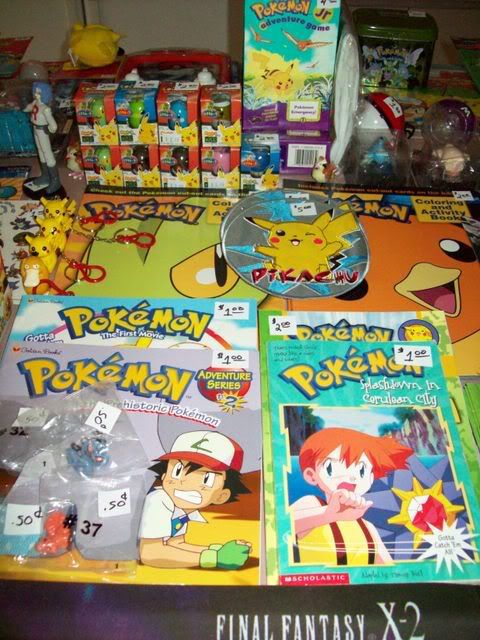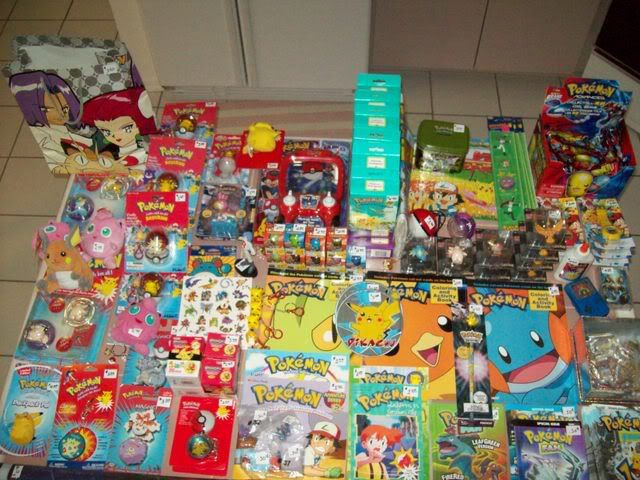 Also on Fri at 2pm I am holding a Pokemon Photoshoot by my Pikachu Car that's on display in the dealers room, Also bring your DS cause we will also have a play and trade with everyone attending this photoshoot.

Hope to meet and see alot of you there.