Hey everyone! I meant to do an update for my commiversary, buuut that didn't happen. And I didn't realize how long it'd been since my last update. For this one, I tried to just pick out my new things, which was more difficult than I thought since it'd been so long and I didn't remember. Haha But let's get on with it! Blaziken collection update under the cut!





So I tried looking through my last collection update and picking out the new things I've gotten since then. I think I got everything! lol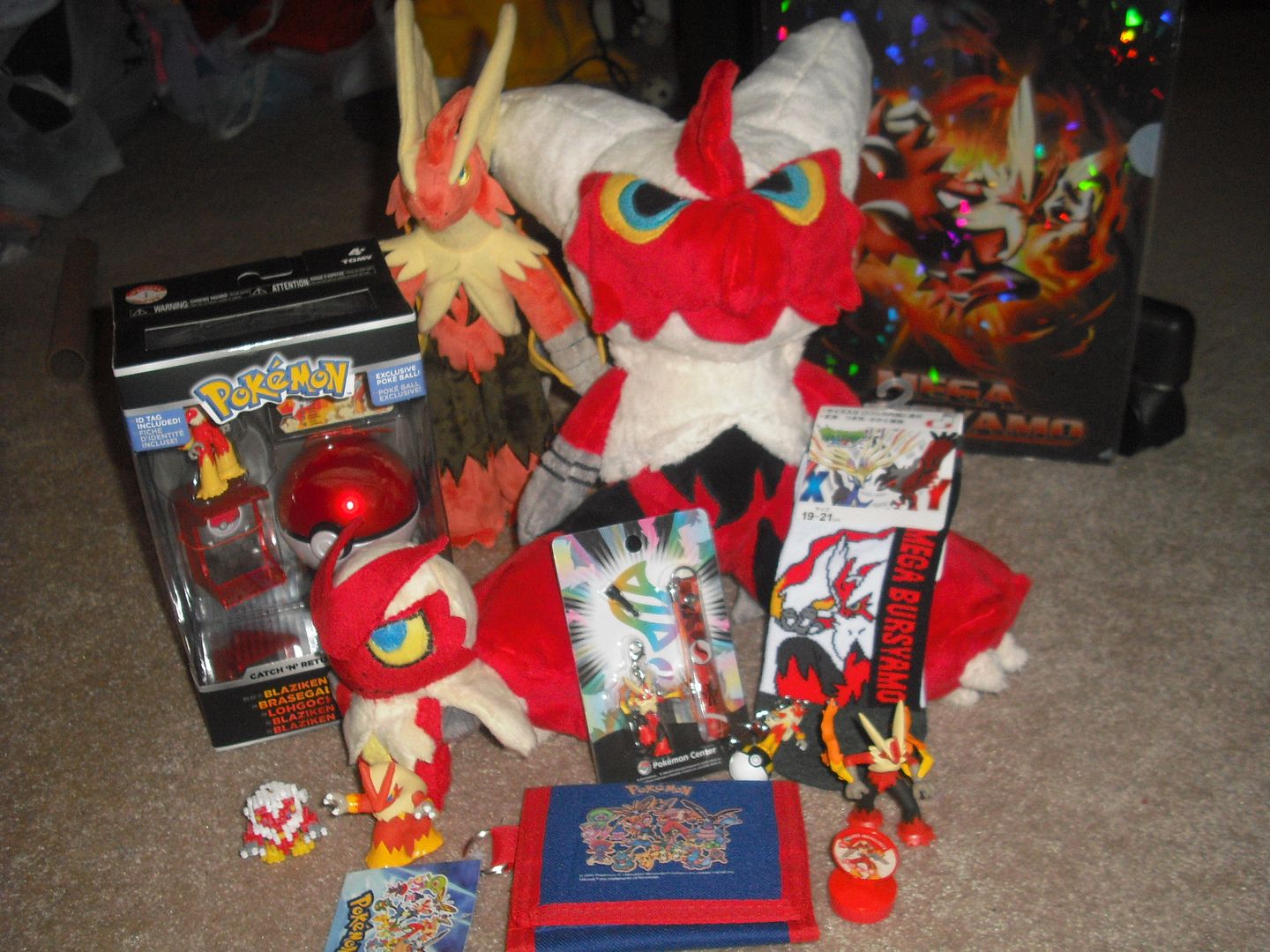 New stuff! Here's a group picture of everything, including all of my Mega Blazikens. <3



We'll look at the older chickens first. Since my last update, I've gotten the awesome bell keychain, a different Restuden, a wallet, the new Kid, and the Tomy with the new catch ball, which I got for Christmas.



Here's a close-up. I love that stamper!



I've also gotten some new customs. An AWESOME 3D pixel sprite from VoxelPerlers on dA, and a Rumble-style plush from glacidea!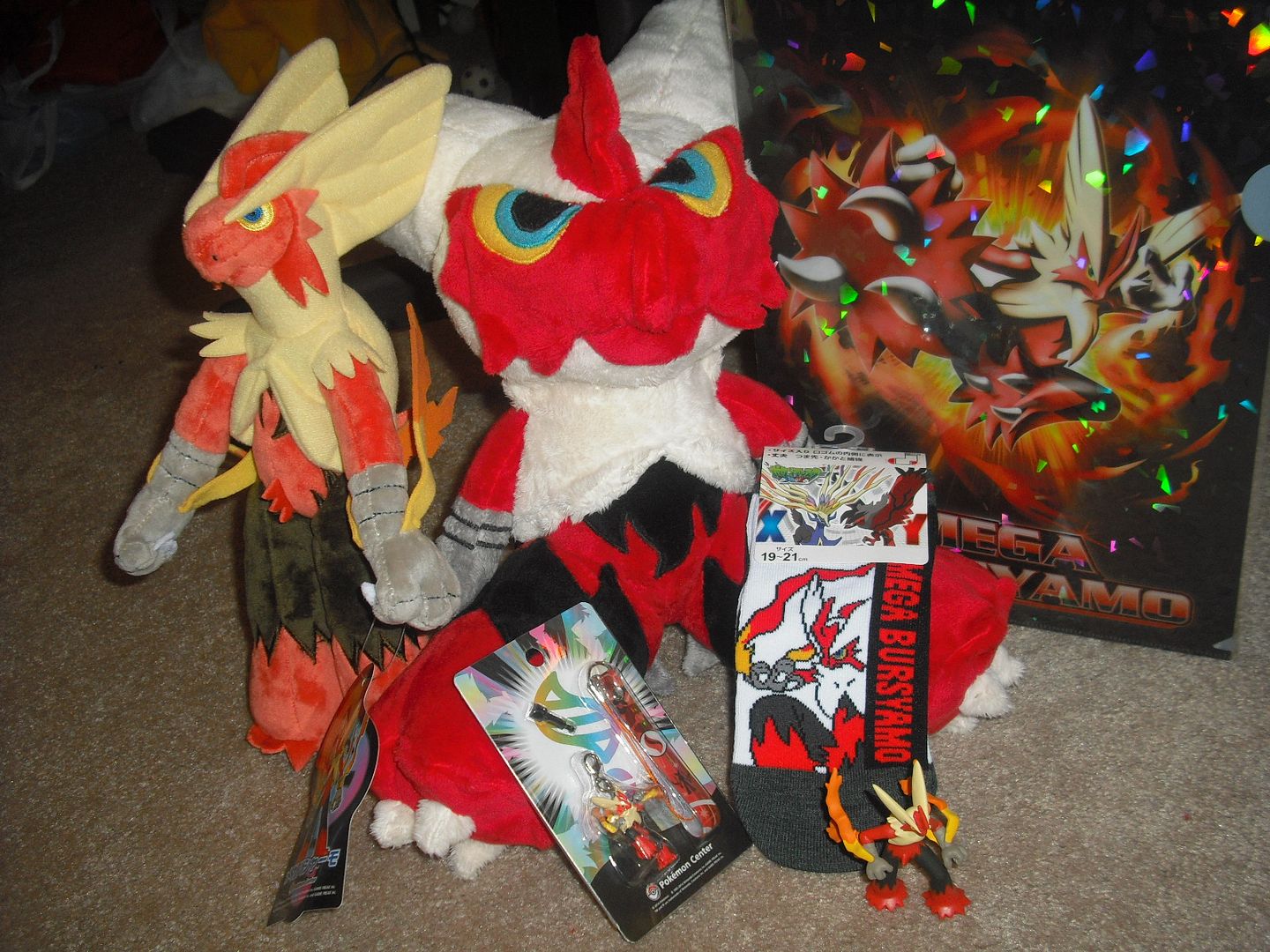 Aaaaand here's my MegaChickens! I just got in the awesome socks today. They're what I was waiting on to make this, haha. There is a second style with just his face, but I just close this one. It was my first time trying out a deputy service.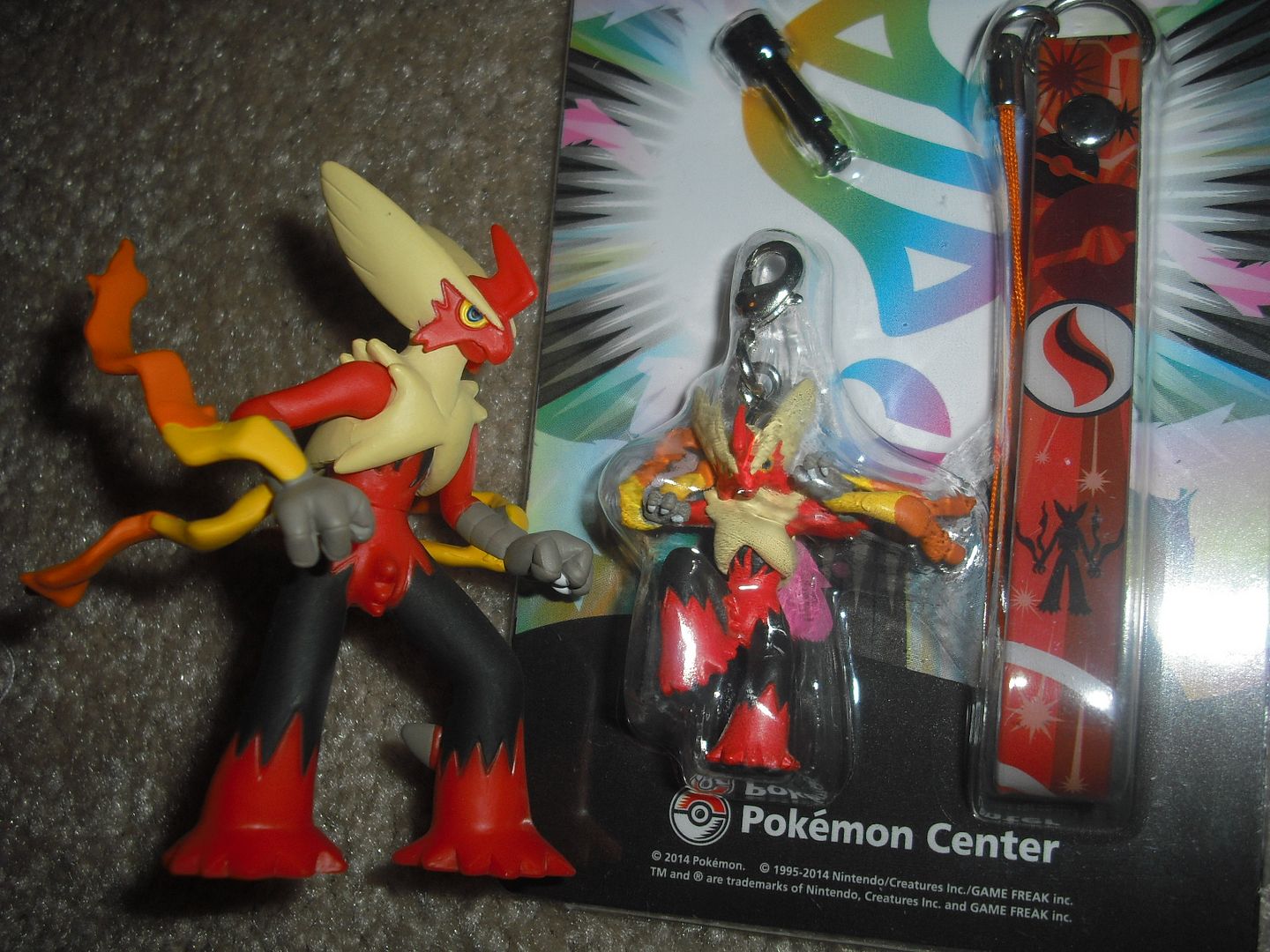 Here's a close-up of the two figures. The Tomy is such a great figure. And I love the new strap one! The tiny silhouette on the strap part is a great touch, and the figure's pose is great.



And the plush! I love the official MegaBlaziken plush, as it's one of only three official Blazikens now, but it just didn't quite live up to my expectations.



He's shaped a bit off, and kinda has a hunchback. >.> He's still pretty, though, and minky for the most part. (They just didn't use it for his fluffy chest and hair feathers, which I would imagine would be the softest on a real Blaziken...)



And this guy, I made! I can't believe I hadn't posted him here. I made him RIGHT when Mega Blaziken was first revealed, and so I'm almost certain that this is the very first plush made for him. He took me a few days, and I checked online each day, and didn't see any others. :D



He's not perfect and gave me lots of trouble, but for how fast I wanted to finish him, I'm very happy with how he came out. And he's all minky and super cuddly! And big! He's supposed to be a DX Pokedoll. :3

Well, that about does it for now. Here's some overview pictures of my Blazikens now to finish. Thanks for reading!




Until next time! :D