A fantastic box from Crescent arrived at my doorstep just a few hours before I left for work earlier yesterday! I felt incredibly sorry for the postman for having had to lug this massive box up several flights of stairs just to deliver and accomplish his mighty duty; if only he knew of the glorious items in store inside! So sorry, Mr. Postman!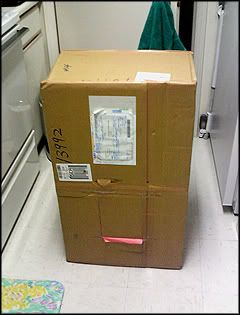 After he left and I had closed the door, I did a few happy leaps around our apartment before promptly attacking our large parcel.




I was promptly greeted with a butt, plus the most beautiful pair of eyes in the world.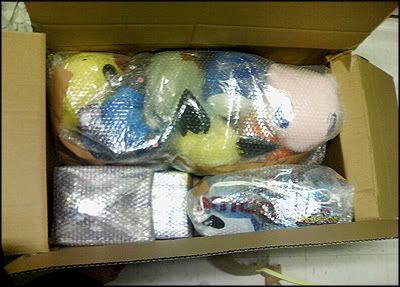 Ahah! More delectable items!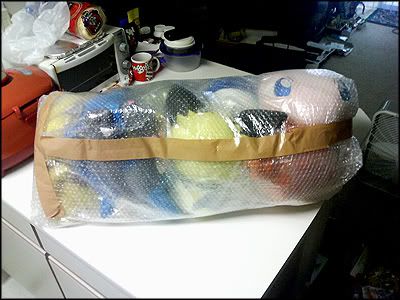 Knowing me, I grabbed the biggest package first. ;P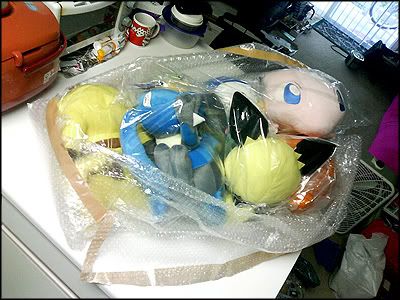 I was actually really worried about this particular parcel. The details for this particular lot indicated stains and I wasn't certain whether the plush pictured were actual DX plush in the first place. I only took a chance because the Lucario gleaming in the corner looked close enough to the grail DX plush I'd been pursuing.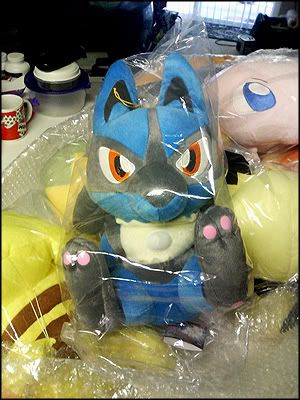 GLORIOUS BE! I plucked a winner! ♥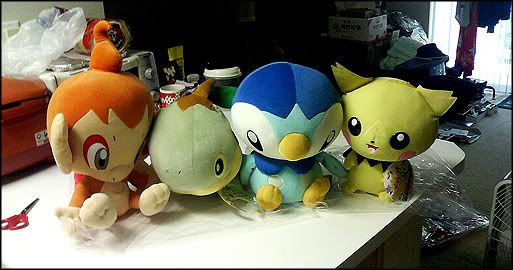 In my haste and glee, I unfortunately forgot to picture the Mew and Pikachu DX Pillows (and yes, everyone in the lot all turned out to be DX plush), but we strung a rainbow of the Sinnoh starters and Pichu instead. Everyone also turned out to be in brand spankin' new condition, complete with original tags, save some tiny stains on Pichu's lack of left leg. I'm utterly thankful.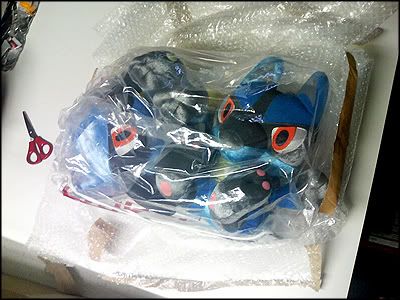 Next plan of attack! The new Riolu and Lucario DX plush released earlier this August!
rocketharuka beat me to treating you with these beauts, but I had to share the pictures anyway.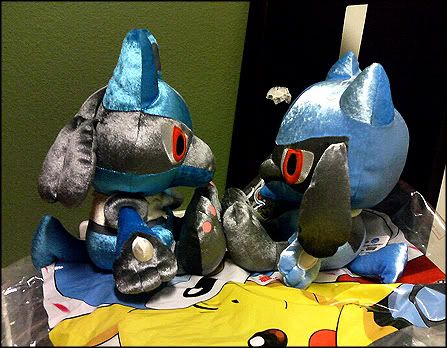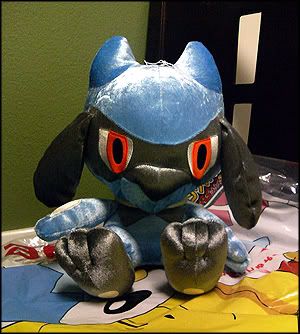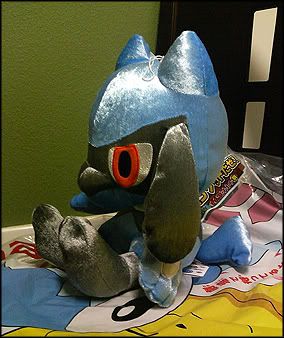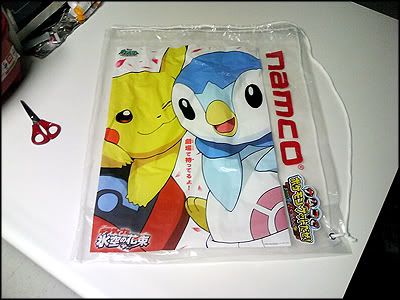 The seller for these two plush included them in this adorable NAMCO bag. It's ridiculously huge!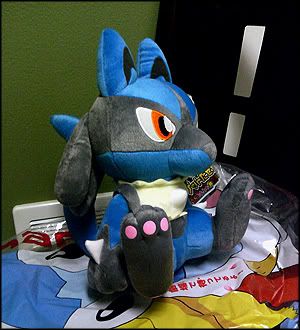 Before I forget, some shots (mostly for reference and bragging purposes) of the older Lucario DX plush.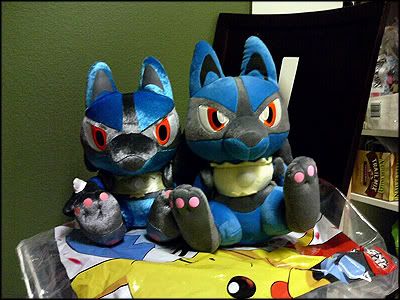 Last-minute size comparison!

EDIT: Shots of both Mew and Pikachu DX Pillow Plush have been added!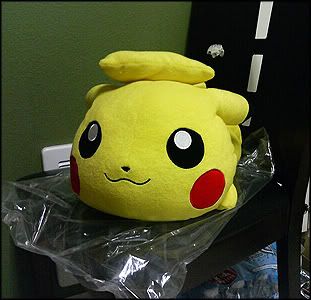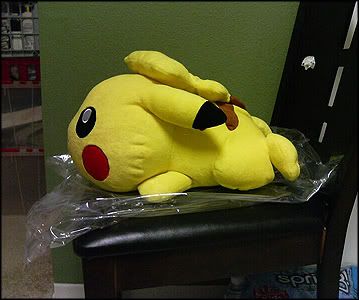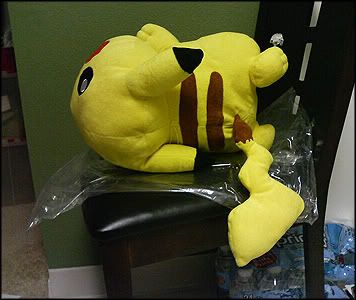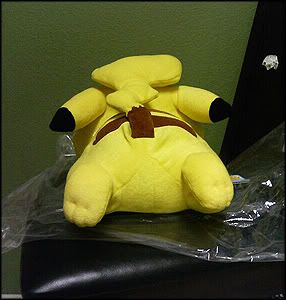 Utterly fantastic! I just absolutely adore that some of the official merchandise just have the greatest designs.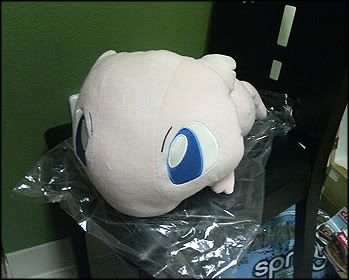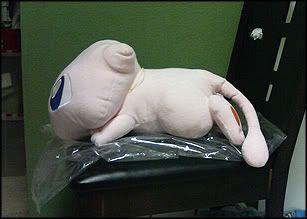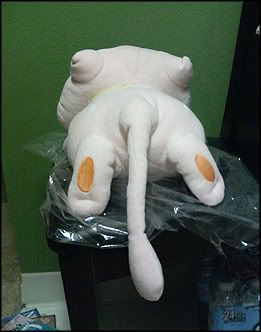 But I must say, Mew absolutely melted my heart away. Those imploring eyes, the elegant tail, the ridiculously adorable paws and feet! ♥


Unfortunately, I did not get around to picturing everything that came in this huge lot, but most of what was off-screen (and including some pictured here) will be featured in an upcoming sales post in just a day or two! Just to give you glorious people a prior heads-up.



Thanks for looking everyone! ♥