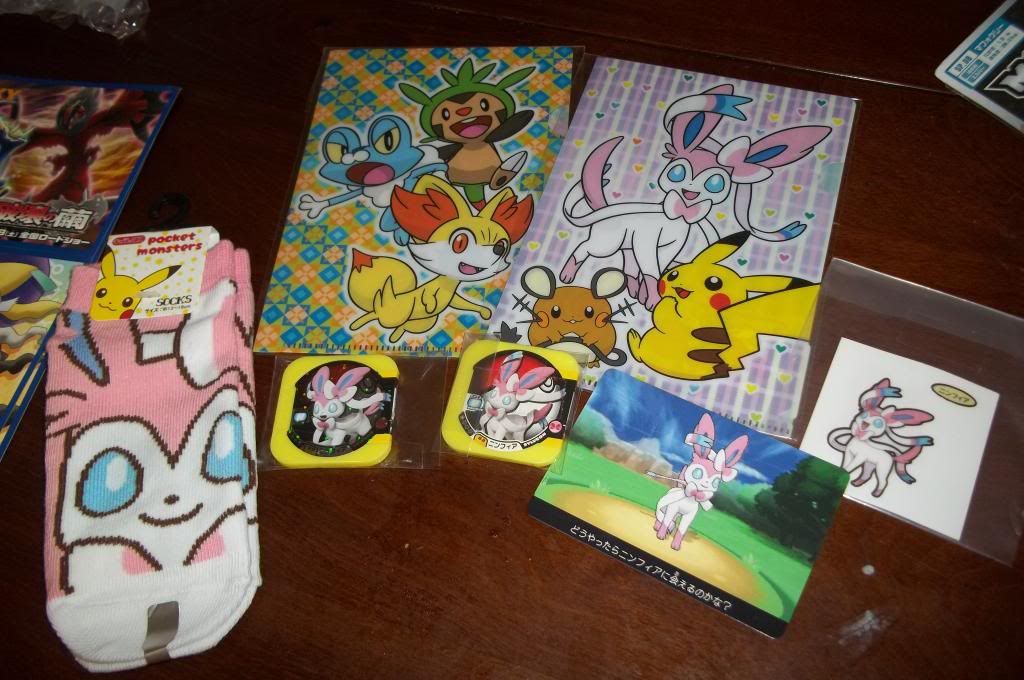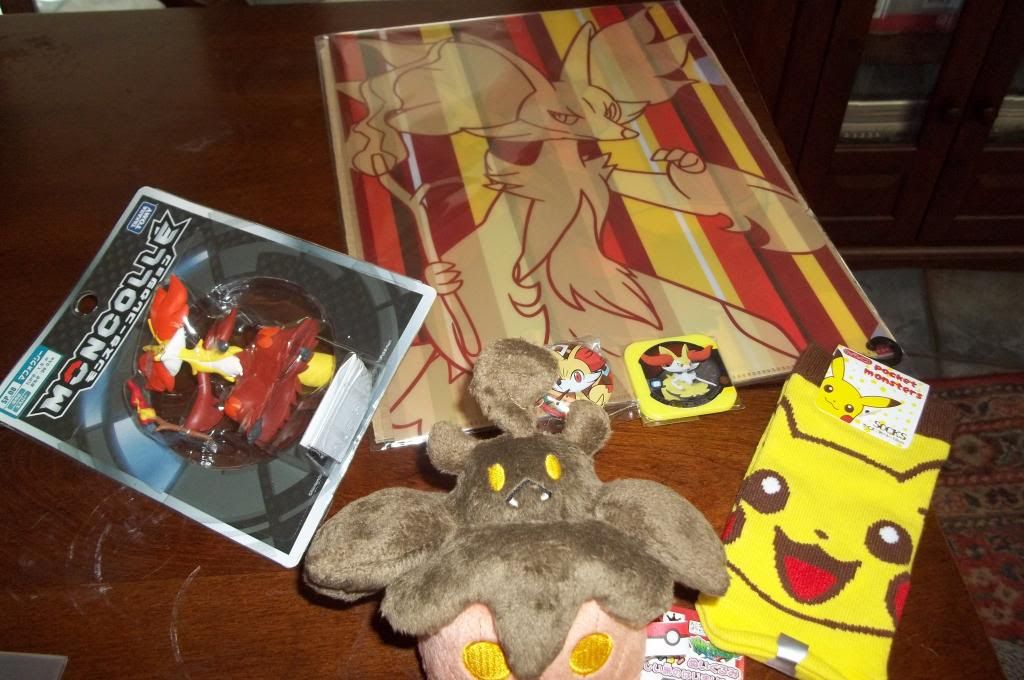 My FJ box came in today! Soooo happy :D and it's filled with so many awesome things!




Obligatory pumpkaboo MPC, I will NOT collect pumpkaboo, but how can you resist a round little plush like this <333




The new sylveon tretta game peices! SO cute, I really love the poses here :) especially where she's showing her little teethies!




And I got this neat card! I'm not sure what it is really, but it's cute and it has sylveon on it and information I can't read on the back xD! I have another card like it with serena on it in lumiose, they're really neat :)




Cute sylveon clearfile! Thise one is pretty teensie compared to my other clearfiles!




Gotta love some sylvey socks! They came iwth pikachu ones too :) Sylveon now has two pairs of socks, to keep your feet nice and pink xD! <3333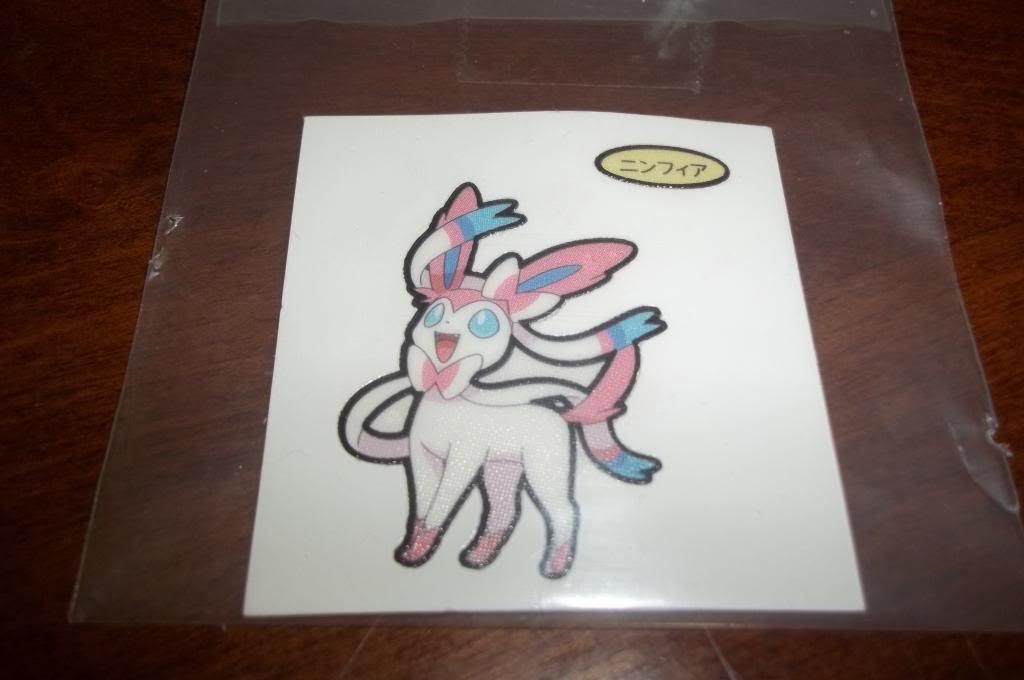 A new pan sticker! And she's SO happy to see you :DD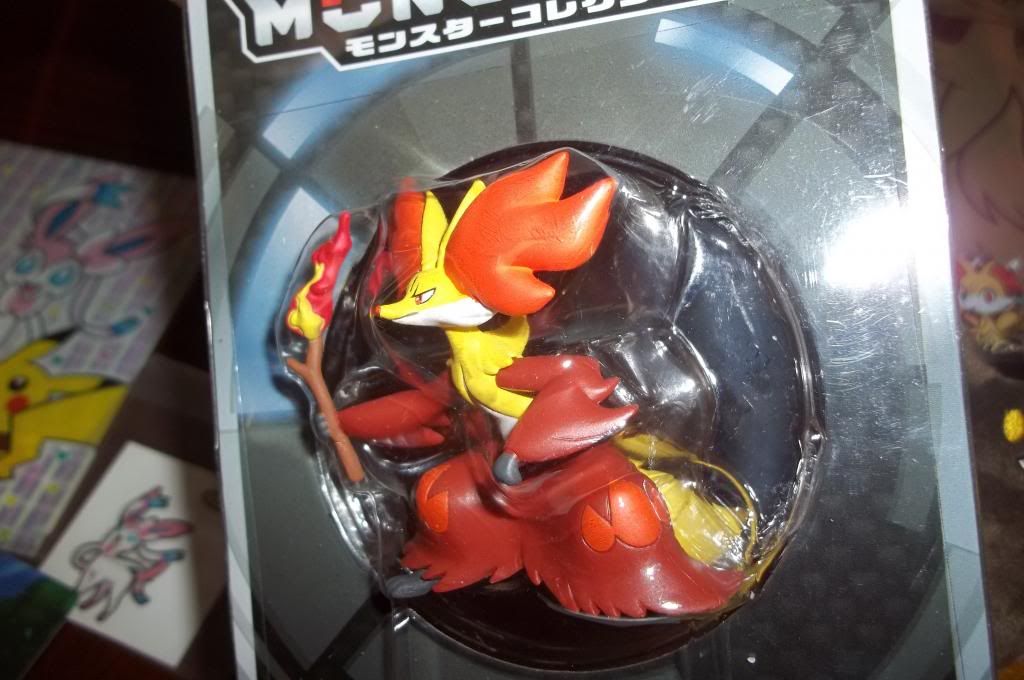 Couldn't resist this guy >u< what a handsome fellow with his little wizard pose! I love the delphox line so much they're hard to resist!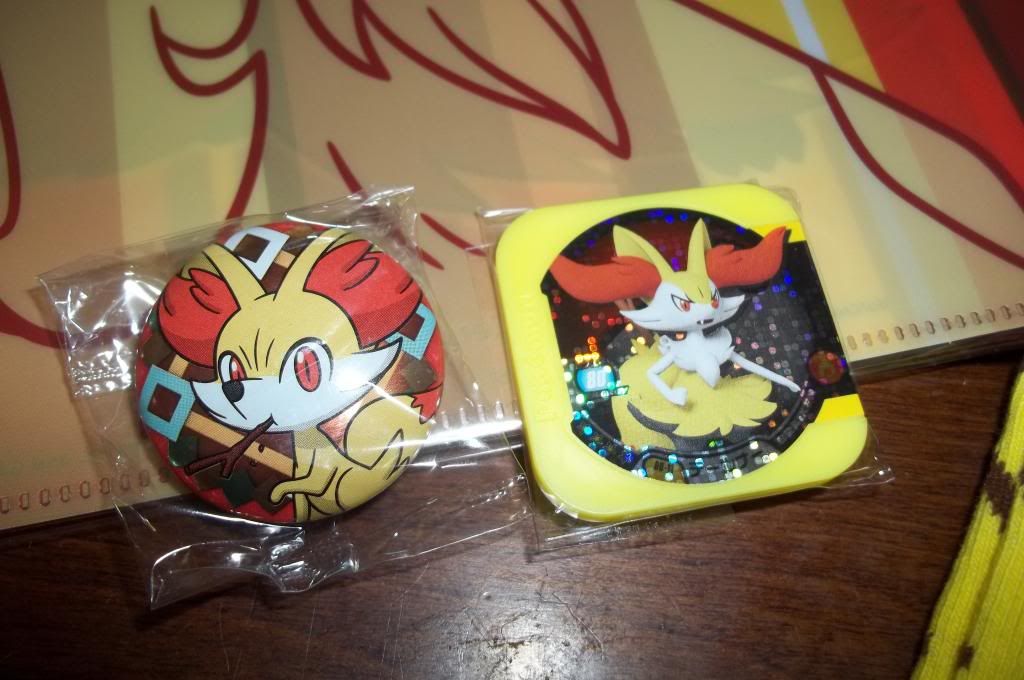 And I had to get the braixen tretta peice, he's lookin' scrappy xD! And I love this pin because fennekin art holding a little stick is the CUTEST <3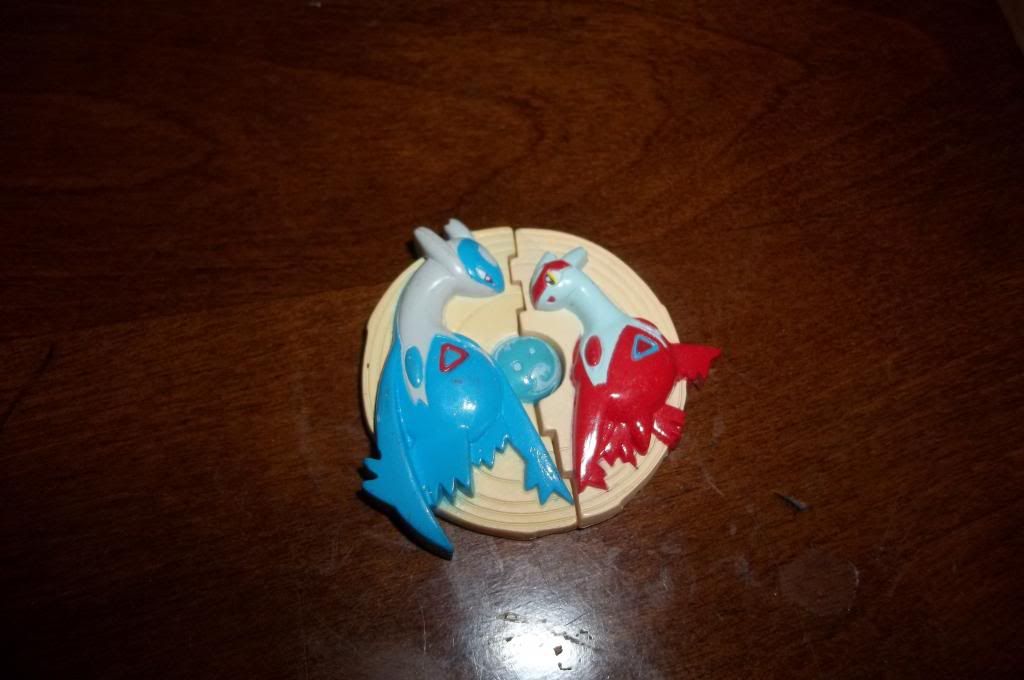 And last but not least! I finally found a missing peice to my latias magnet :) SO happy <333

Anyway thanks for reading my quick little update! Have a relaxing sunday everyone :)