Oh what could it possibly be? :o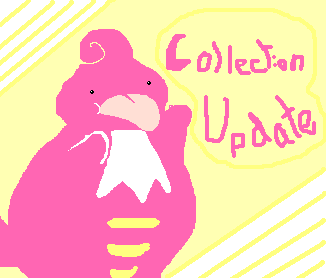 ITS MAGIC PLUSH LICKITUNG ONLY I KNEW EXISTED!!!! lol


It and its enormous Pokeball, its awesome to stuff it in the ball and open it :>


Lickitung:"OH shitz, the pokeyballz r hard 2 bawlins on lulz"


and from the back


Look how happy I am!
ALSO, unrelated to my grail I got my new booty lickitung figure from the person on ebay that has hilariously bad bootlegs.


A comparison of the fake TOMY lickitung to the official one. Wow this bootleg is pretty bad, its legs are asymmetrical, its half painted (I should show you a pic of its tongue, its only painted in the front lol) and its missing its knee marking on its lifted leg. All in all and awesome find *nods*

enjoy!