GUYS MY PACKAGE I'VE BEEN WAITING FOR. IT's HERE.

also now I can finally do an update

BUT OH MY GOSH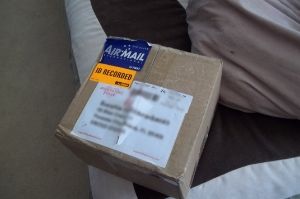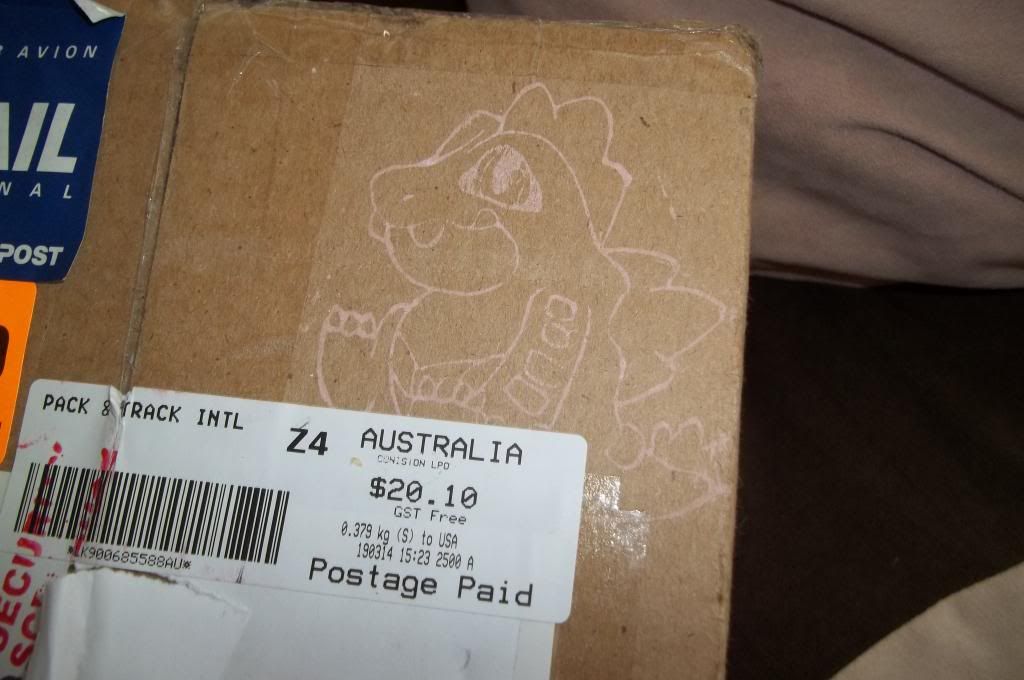 Oh look a sweet drawing of a feraligatr! So theres probably a gatr inside right?

Well it is blueee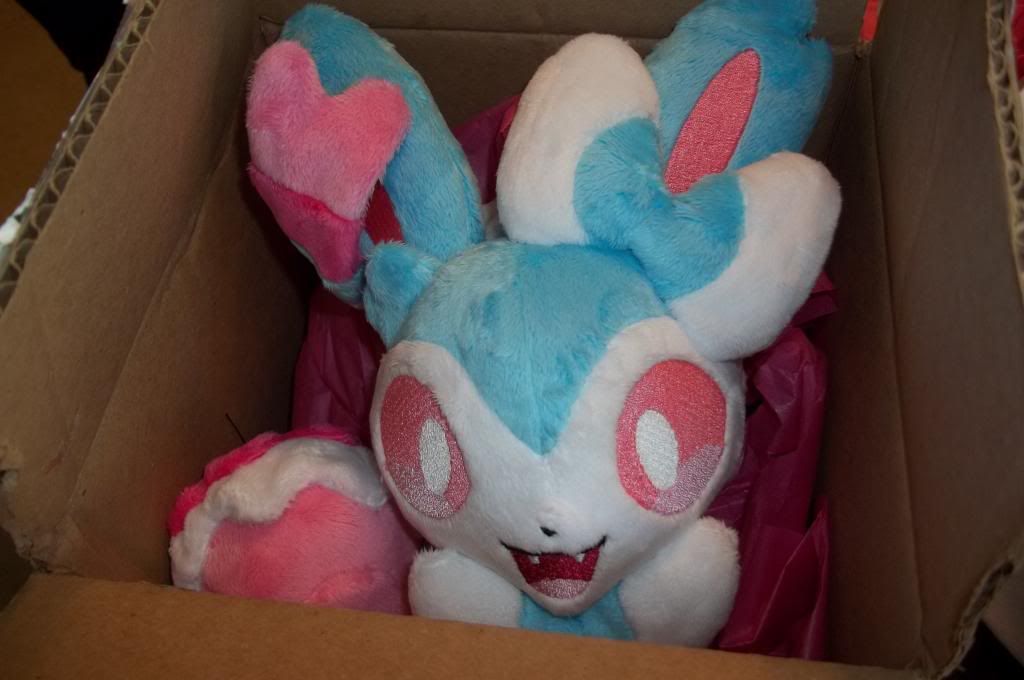 Surprise!!!! (OR probably not that surprising.) A CUTE LITTLE SHINY SYLVEON AH

By sugarstitch ;u; I'm SO amazingly happy I got to commission this amazing artist who is AMAZING. Did I say she's amazing, and she made this plushie in the walky style of plush which I love and she did so amazing and I just. I can't even.

Oh and what's that little pink poof?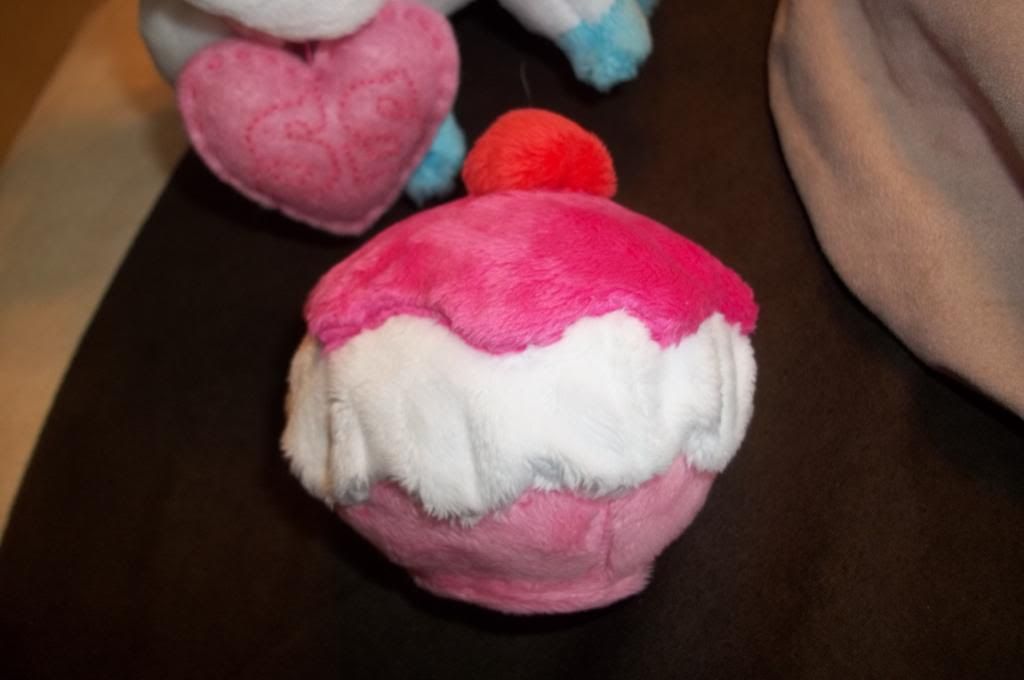 *screams into eternity* this was ap resent from her and djsfhjkdsf I jsut can't I love pokepuffs because they're like pokemon world macaron/cupcakes and I'm a baker and I love food and I'm seriously dying right now.




So I named the sweetheart pokepuff! Maybe unoriginal BUT I love it and I think it fits and GAH <3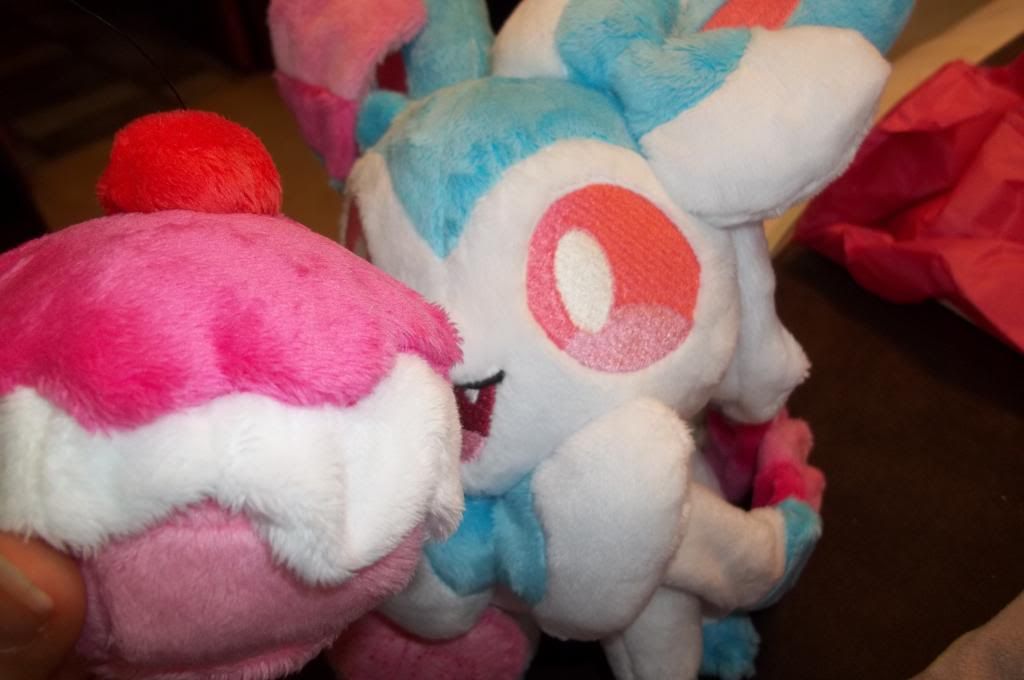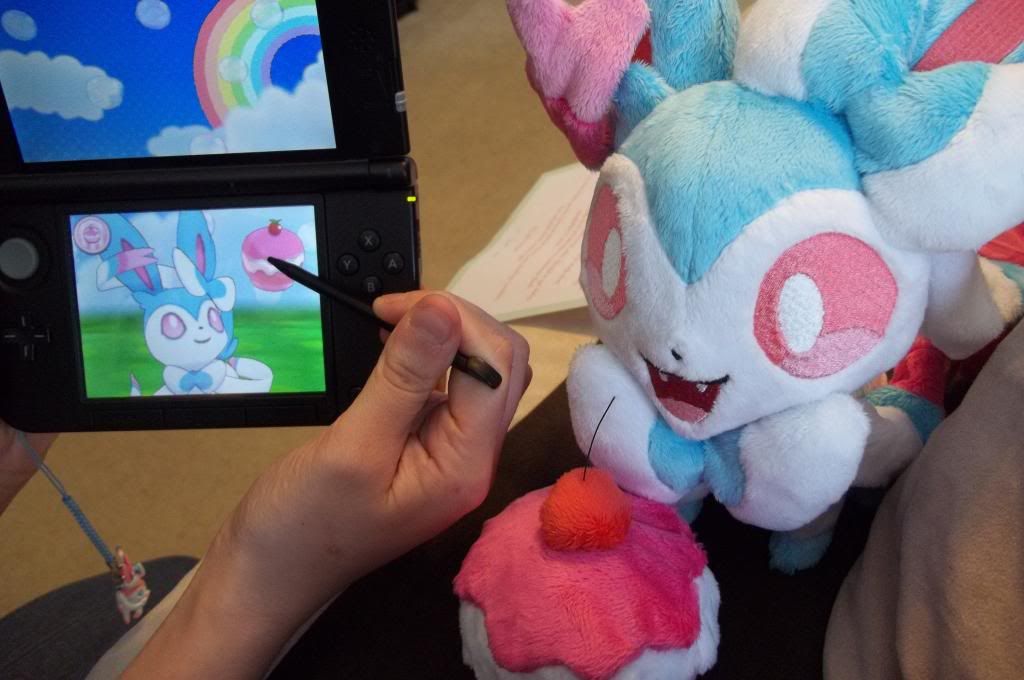 Best day everrrr ;u;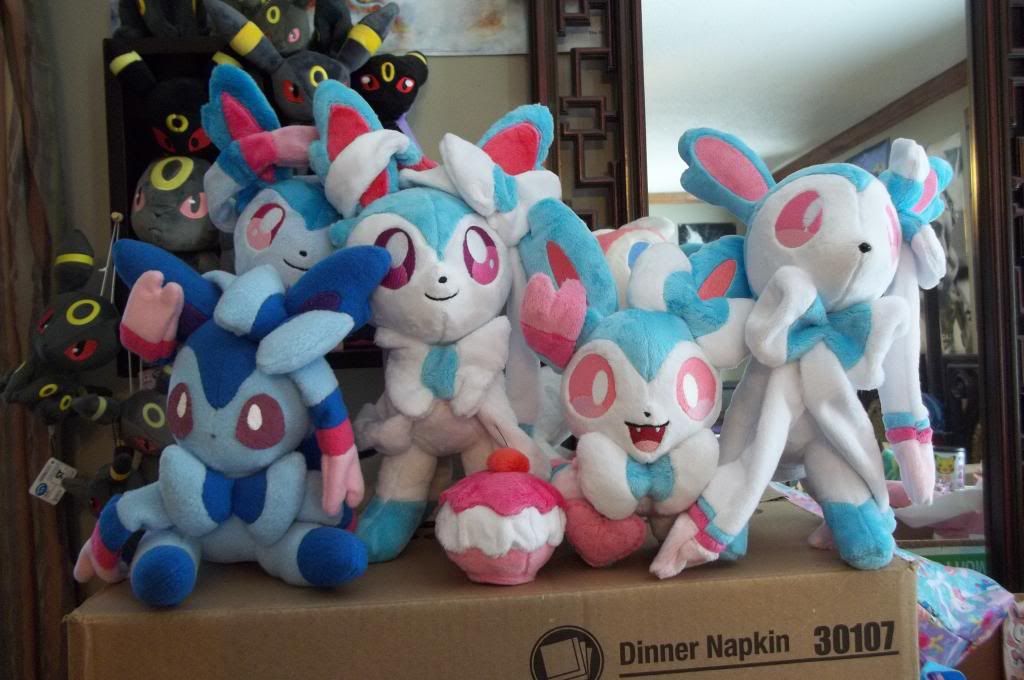 My shiny sylveosn broin' it up! I forgot my shiny sylveon beanie though argh!

But that brings me to the next part of my update!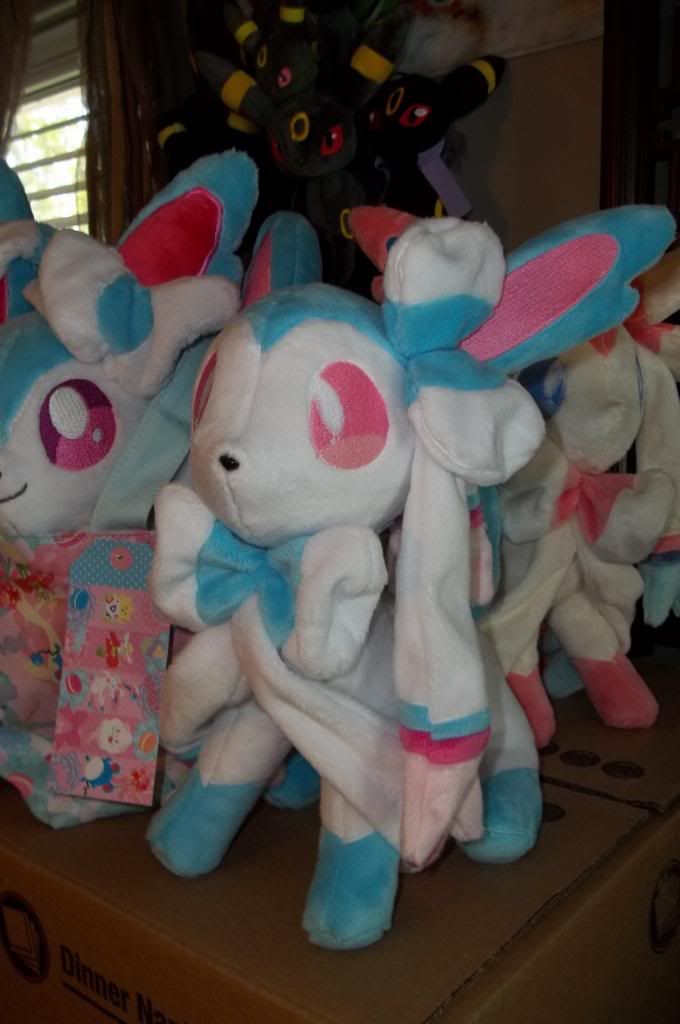 I got this sweetheart from Folly Lolly a few days ago, actually I was stuck in bed with a horrible stomache flu and that was pretty lame. And this shiny sweetie came to the rescue and cheered me right up >U< Her name is Lindor! <3333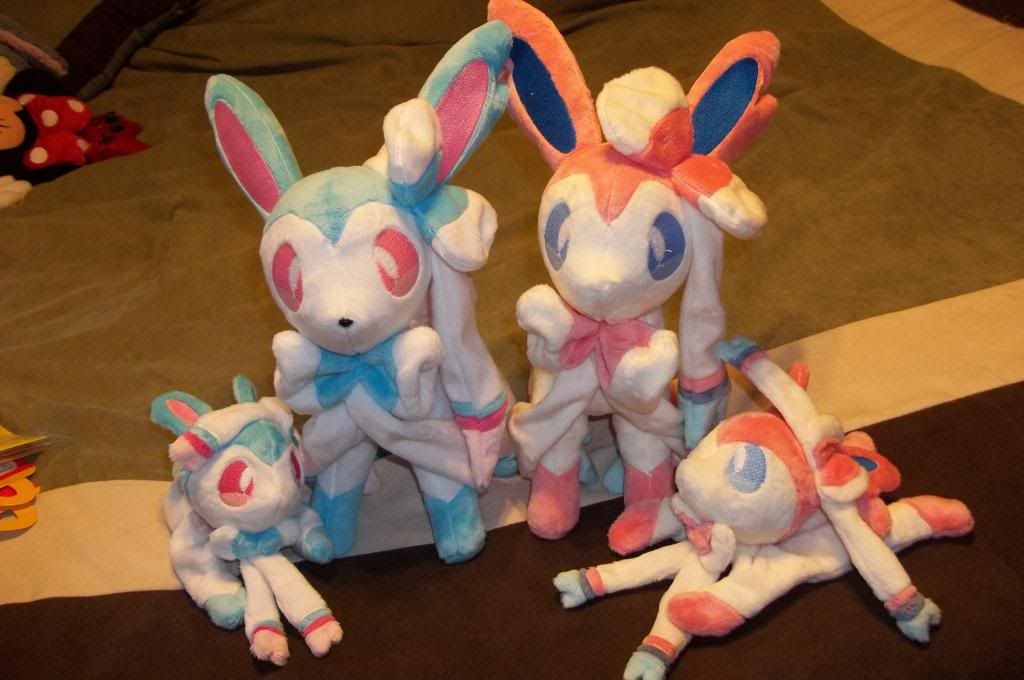 I now have one of each of follylolly's amazing handmade plushies. Her work is to die for ;u; and I'm so lucky.

Also I realize I have a custom problem xD




Speaking of custom problem! I got this from leiliak another AMAZING custom artist, she's so cute and so well sculpted and gosh >U< <3333 I love sleepy sylveon art especially so to have a handcrafted figure of her sleeping is just wow! Thankyou so much 'u' <33333!!!!!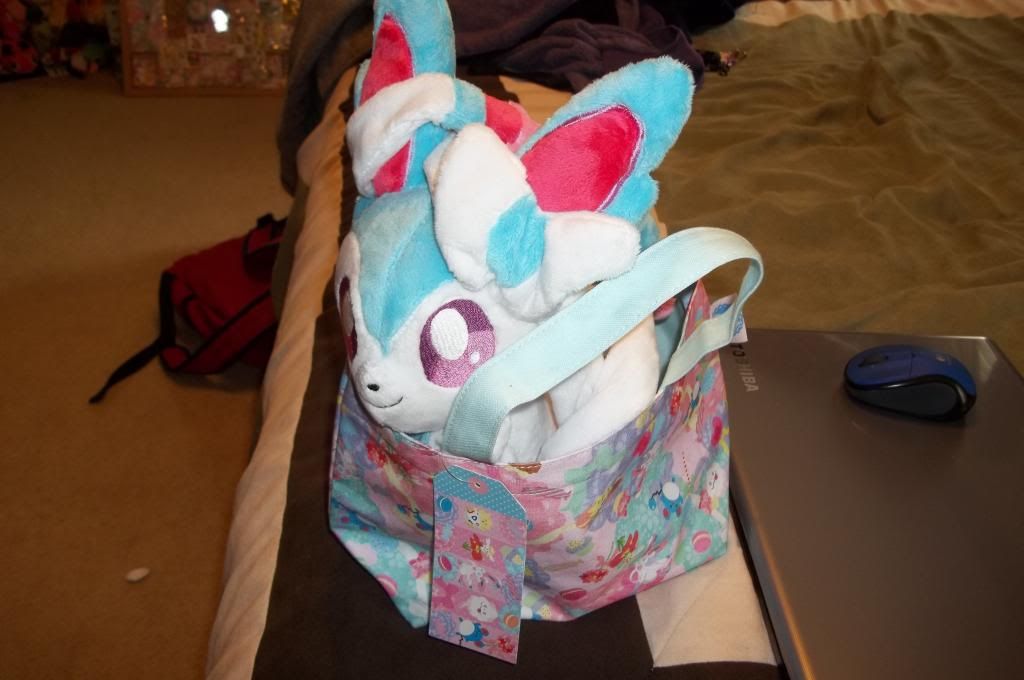 I also got this bag that Meringue thinks is her personal cozy spot! It's the Type focus bag and it is SO gorgeous <333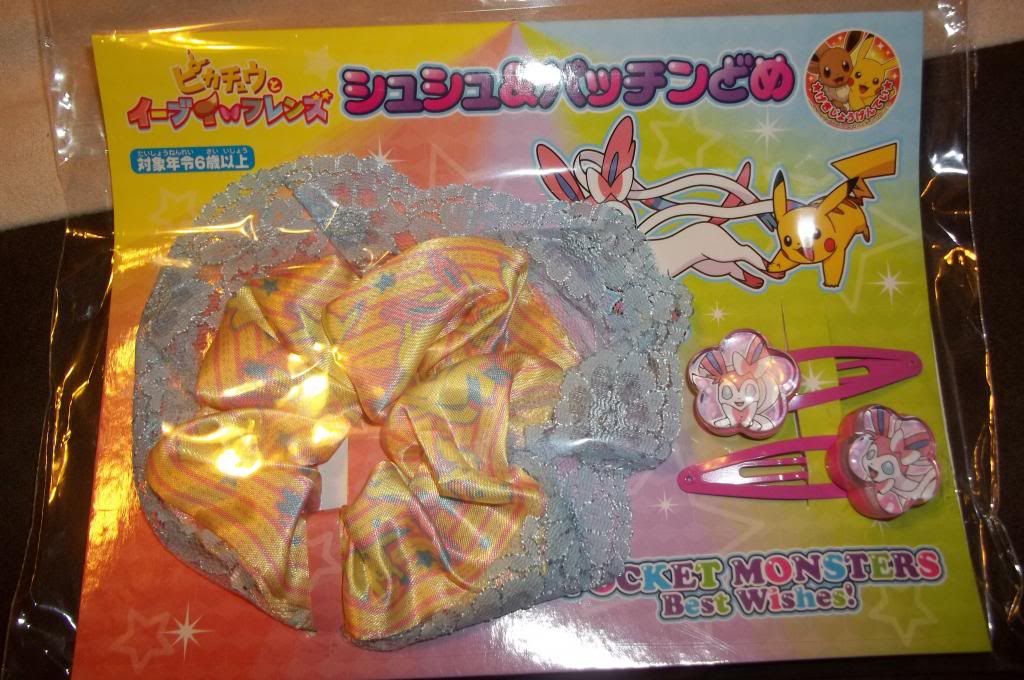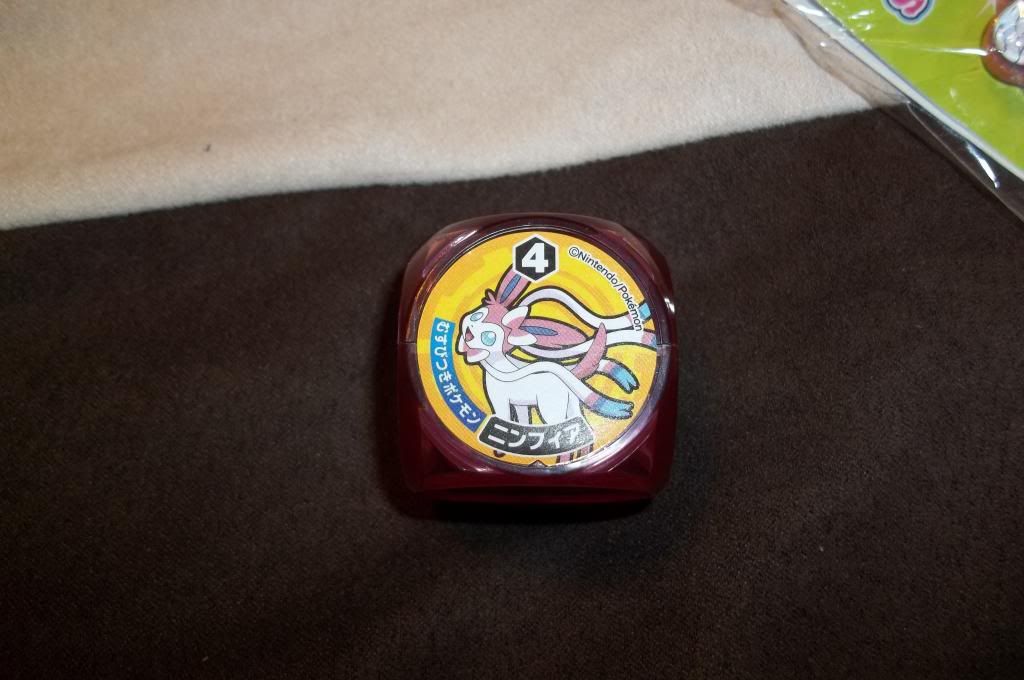 Won these gems in an auction from someone on the comm! Soooo happy to have them, I have been hunting down the bow and clip set actually, and I had just recently learned about the dice when this bad boy showed up! And it's a lot bigger than I Expected to! Makes me a happy fairy collector >u<




Ahhh! And Trozei gets! :D Hooplah, I love the trozei art for sylveon, so I'm pleased as punch to have gotten all my wants form this promo (besides that dang pillow that no one has ever!)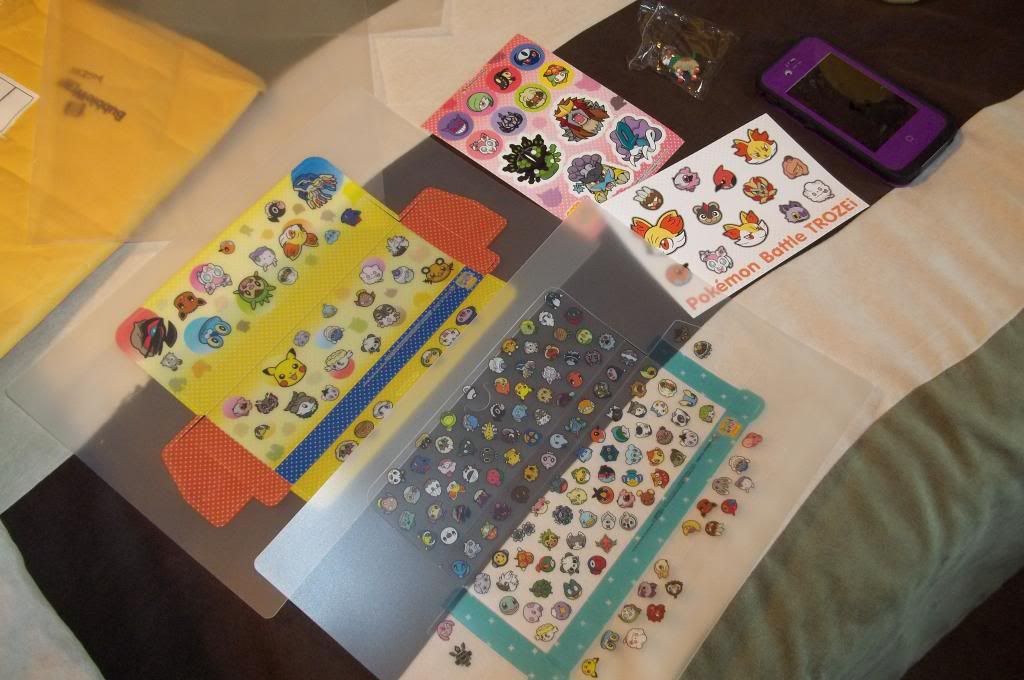 The pencil cases you actually have to fold yourself, I actually also got these when I was sick... so that was interesting watch I'm sure! xD




STickahz and a postcard, lovin' them sylveon flats :D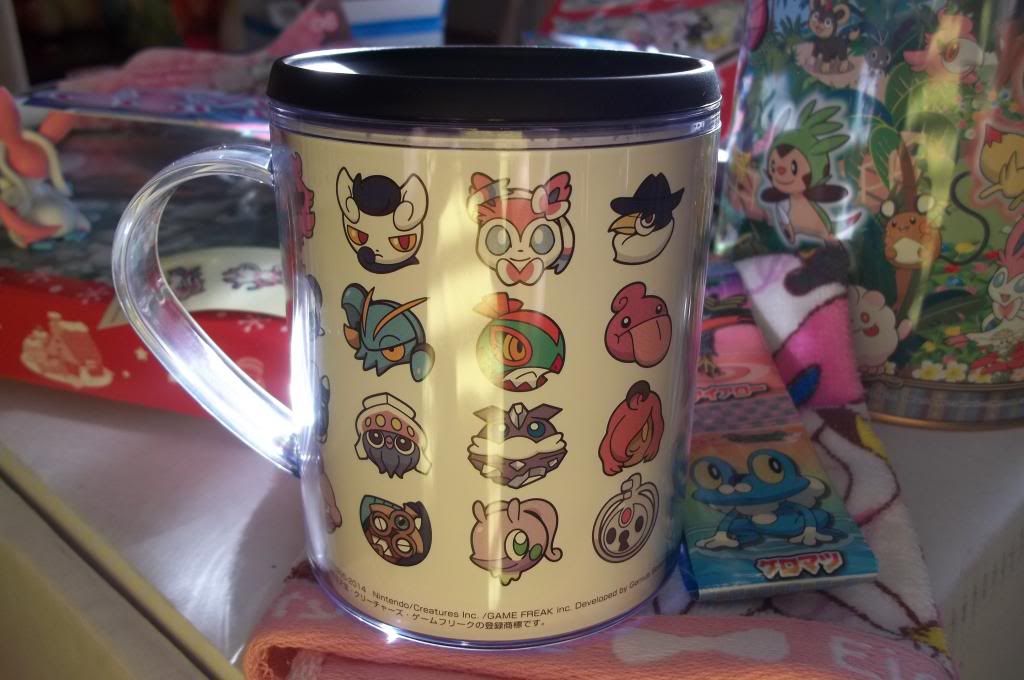 Ah! So happy to have this, I was worried I wouldn't find one of these, and all for that lil sylveon face >u<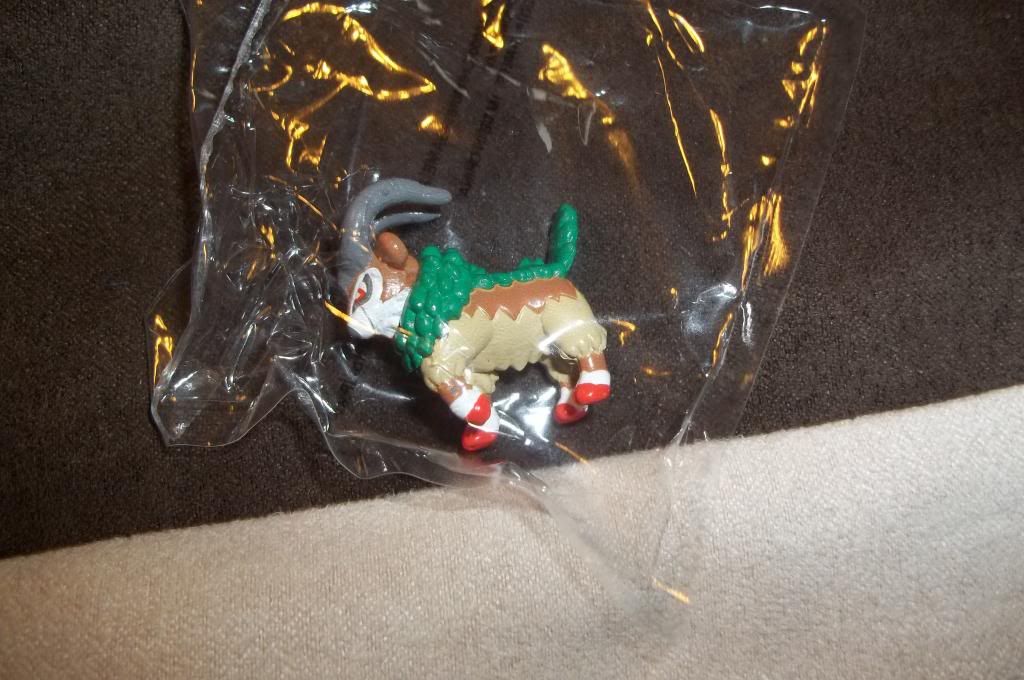 Also a gogoat! Because I <3 gogoat >u<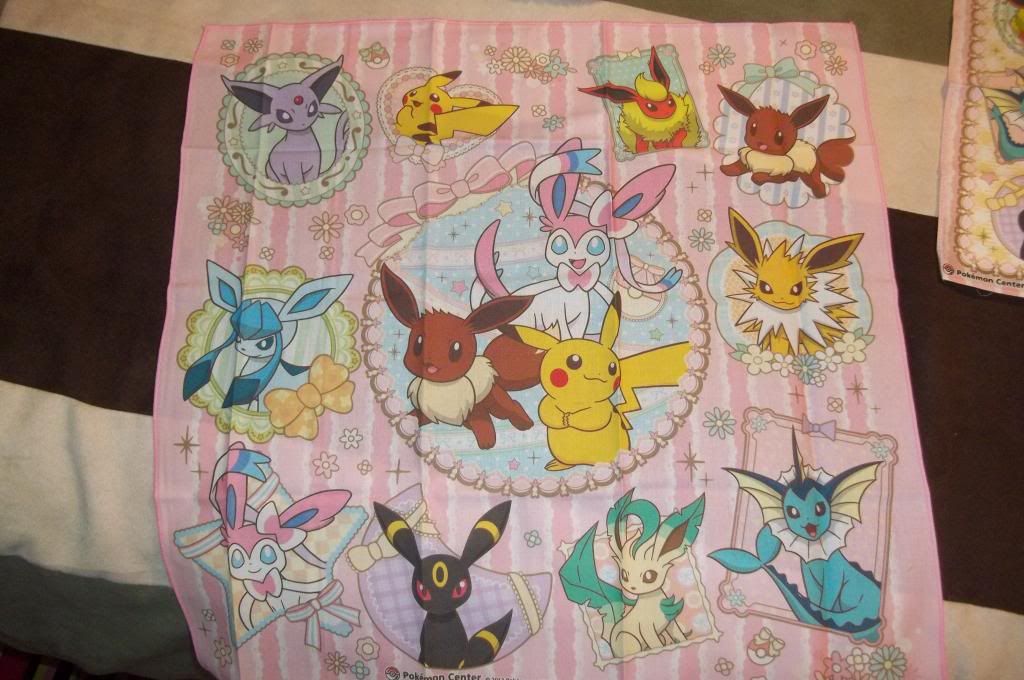 Oh! And I found this on ebay! I was bidding on one but the bids got crazy, so then I found this one for 20$
I was worried it might be a double of a different one I had bought, but when it got here it was this one! Lucky day for me <3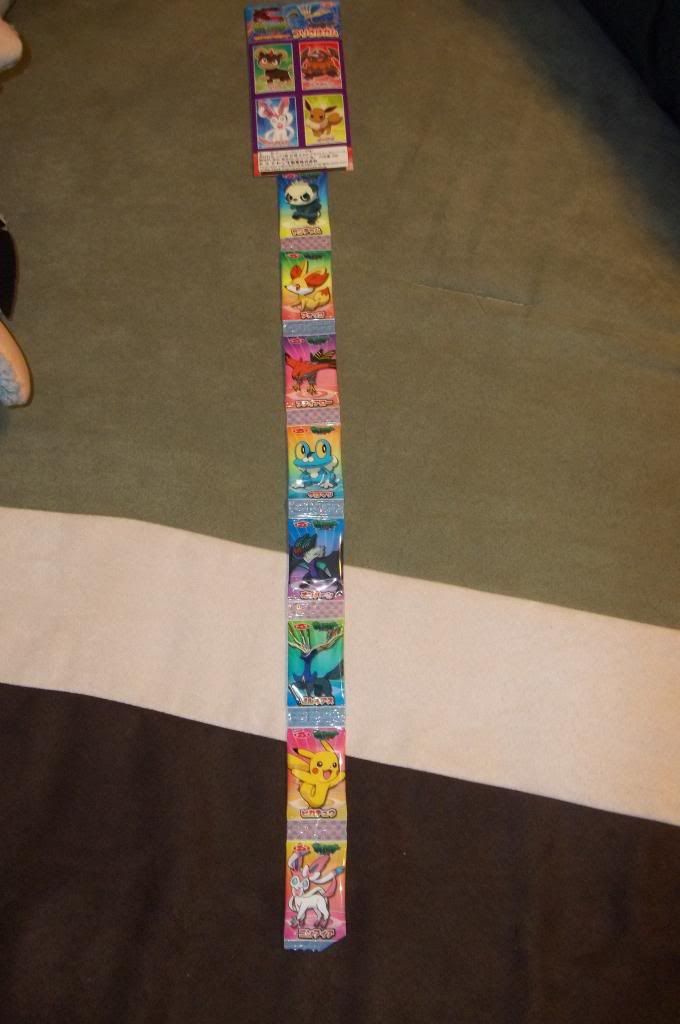 Yay sylveon candy!!! :D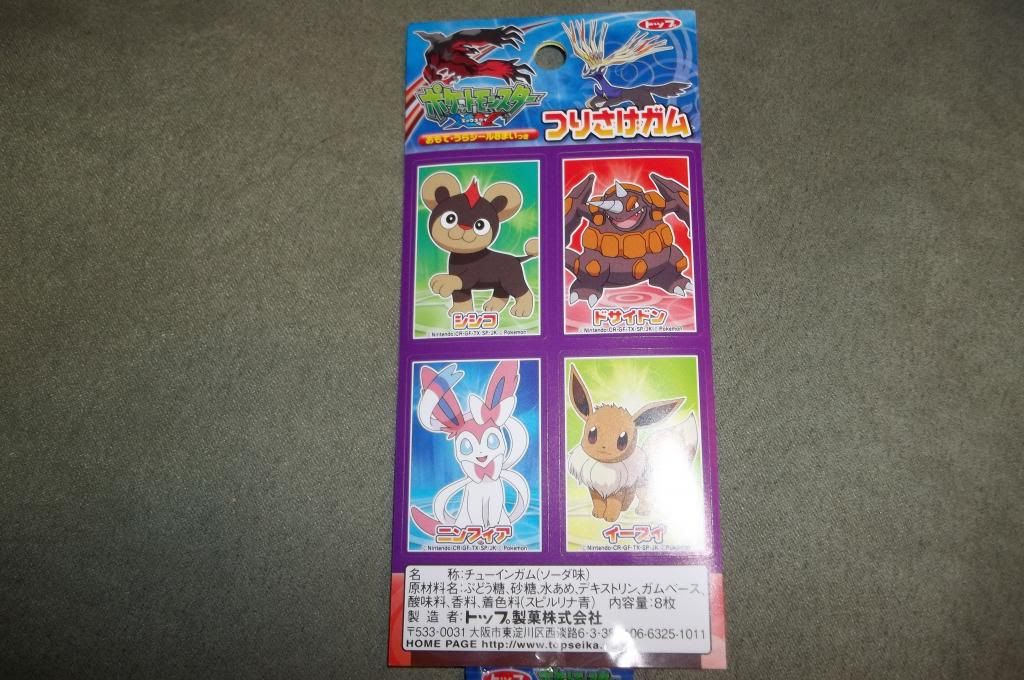 And it comes with a relatively large sticker which is awesome! I love you japanese candy!




Sylveon is the one at the verrry bottom <3




S'more gets! These are mostly from a website I like to frequent :D <3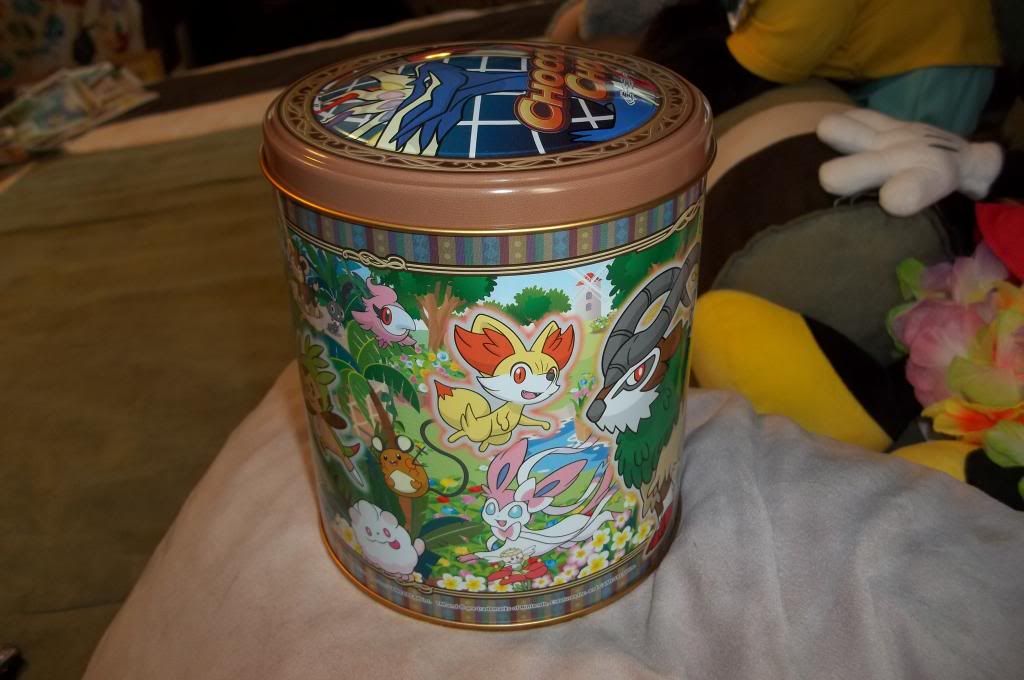 Really excited to have this tin! I never realized sylveon was on it before but then I got to looking and there she is! That little merchmonger xD It's a really lovely tin to go with my other sylveon tins though and it has lots of cute pokemon on it as well.




And yummy chocolate filled snacks! <3




I had seen lots of these towels but I never realized they were so big! I love the happy party time promo stuff though it's so festive! So I'm really excited to have this as a peice to my large sylveon towel/cloth collection xD!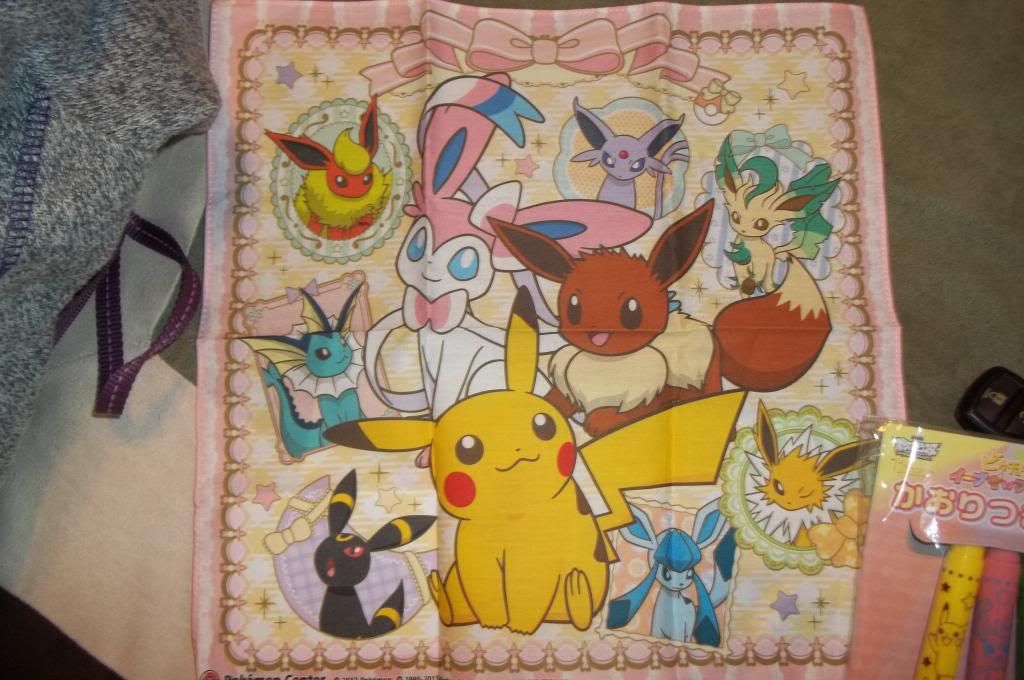 This is that cloth I thought I bought two of xD! But I didn't! They're both so pretty, this one is significantly smaller though! :D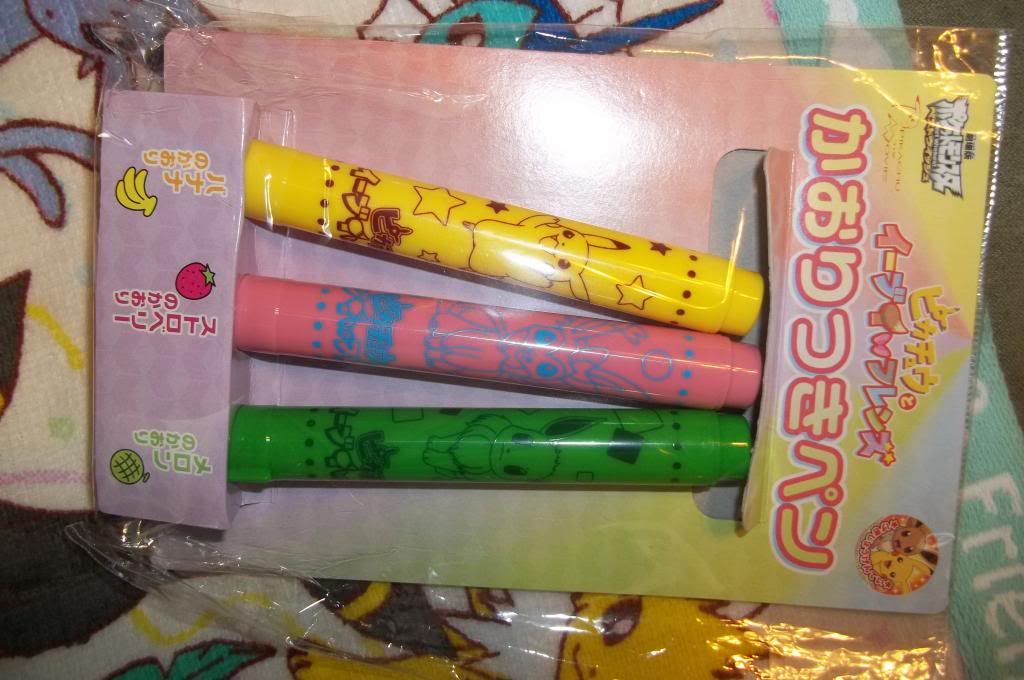 And some scented markers! I'm tempted to take them out and sniff them, but I also want to keep them mint in packages

what to do what to do...

#collectorproblems





And I got this plane which is a really unique item! I also had to assemble it, but I wasn't sick that time so it went somewhat more smooth xD! I love how pink it is though :D I feel like it probably doens't really fly all that well. I haven't tried it out though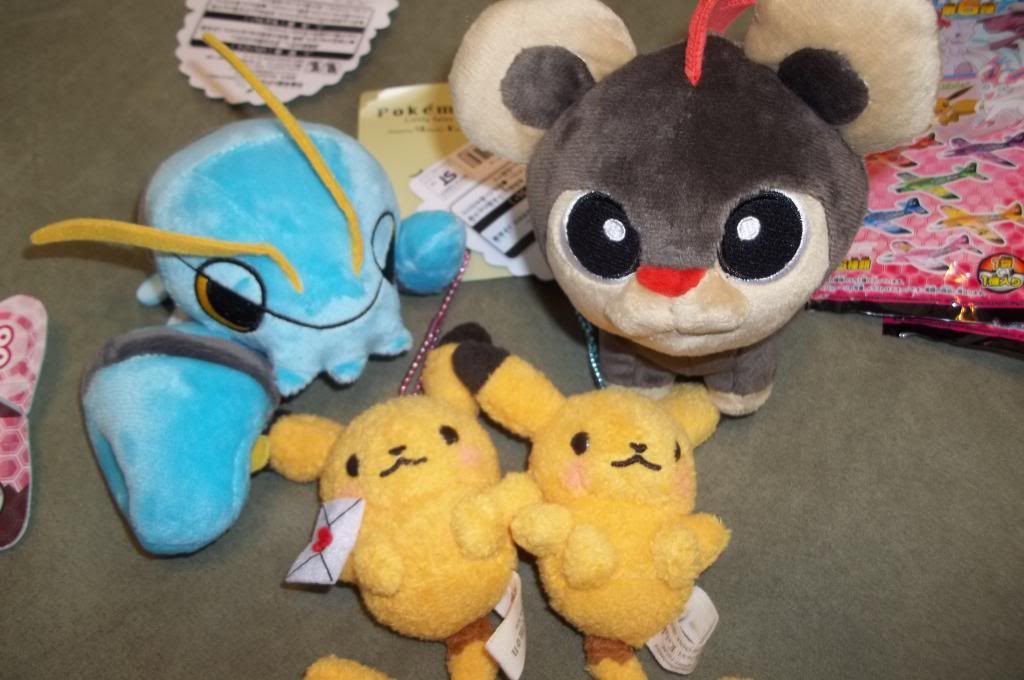 WOAH, what are these not sylveons?!

But look at how cute they aree!!! I love the clauncher especially, his name is patstachio. It's a long story xD

But I couldn't resist the pikapair keychains either, I've always wanted a lady pikachu plush and she even has a little letter D'aw 'u' <333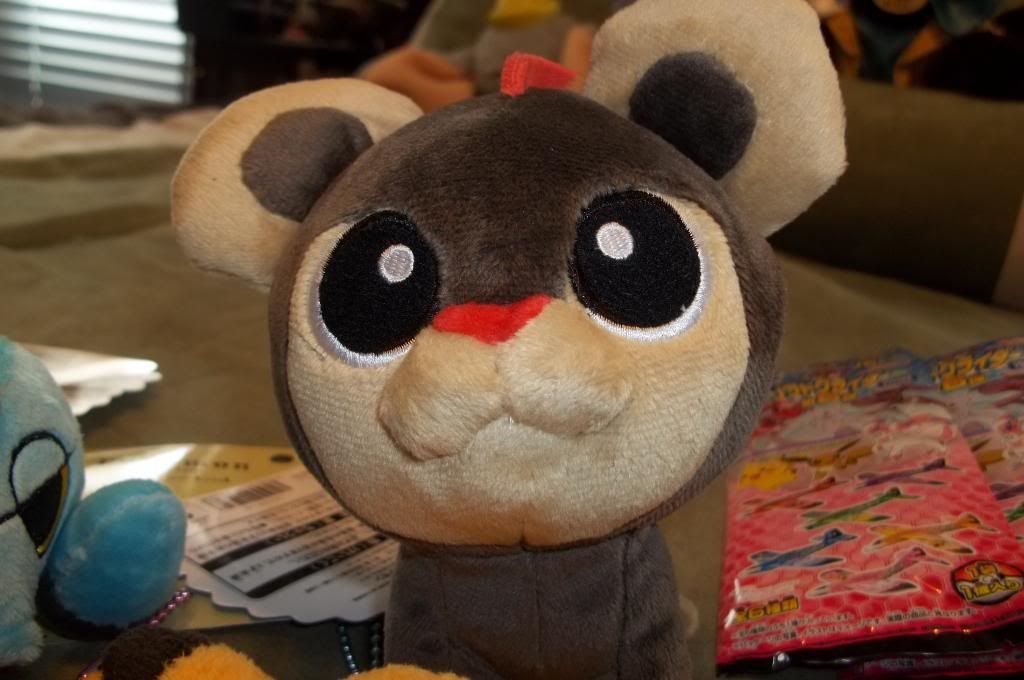 This face. It wants snuggles forever!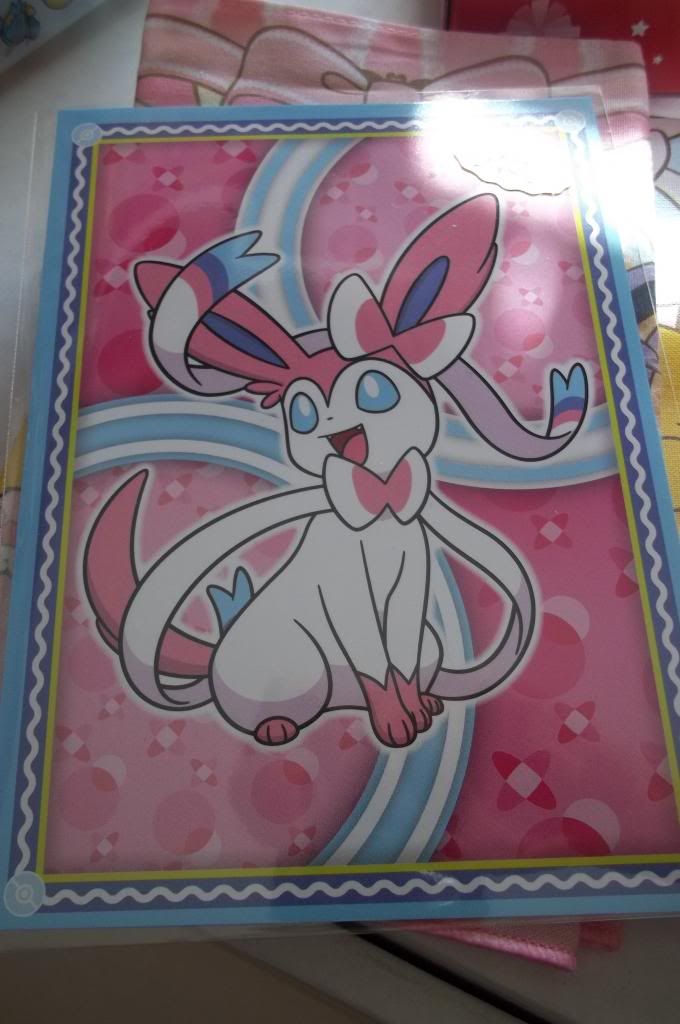 And I won this pretty postcard in an auction on ebay as well! So pretty and I love this art and the pinkness! I swear though that it is impossible to own every sylvoen flat ever. I think theres a fairy (no pun intended) that just keeps making new mysterious random sylveon flats for crazy collectors to stumble upon xD!




Also I don't remember if I posted this or not but it was an early present from my girlfriend to cheer me up one day. And wow is it gorgeous 'u' I love the christmas promo for last year and I'm really glad sylveon got such pretty art on it! And now I can eat a whole sylveon meal officially xD!

Anywho thanks for reading all m craziness! :D I hope you enjoyed it >u< <333



Also shameless sales/auction plug :D

http://pkmncollectors.livejournal.com/16932519.html