a box arrived at my doorstep and having no idea what it was I knew it could only be one thing...!
I opened the box and inside was this super awesome container covered with hand painted art of a bunch of my favorite pokemon!! *u* my swapper is
vulpes_canis !!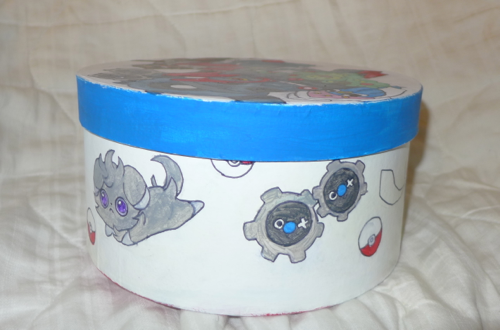 the sides were also decorated with adorable art of the pre-evolutions of all the pokemon on the top, wow!!!




So after awing at the container for a while I opened it up and.....




THESE TWO ADORABLE AS HECK CUSTOM PLUSHIES WERE INSIDE!!! *Q* (along with a bunch of candy! P:)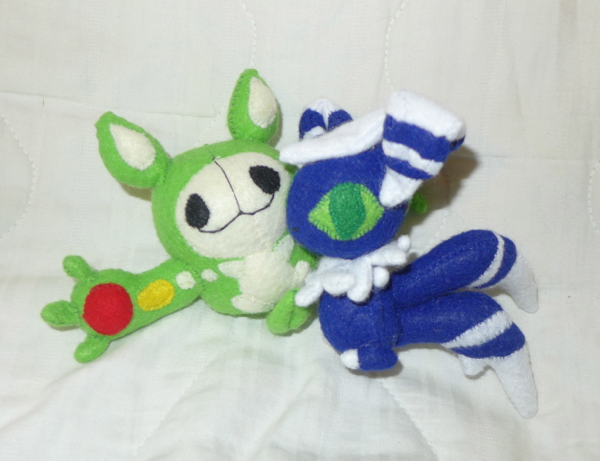 aren't they soooo cute together? Its nice that they chose these two to plushify since reuniclus is my favorite pokemon (next to bronzong) and meowstic is another of many psychic types I really adore. I needed more psychic types in plush form!



from behind~



aaand altogether! all in all a super sweet spring swap gift :D I really appreciate all the hard work that went into these adorable customs!!! thanks so much
vulpes_canis !!!!



and on different note, I bought a bunch of genV korean eraser figures and have some of the pulls for sale!



~*~*SALES GUIDELINES*~*~


* Sales permission granted by lineaalba in 2009




* I ship anywhere from the US, starting at $2.50 domestic and $7 international




* paypal only and be sure to leave the name of the item(s) you purchase in the note section!




* I can hold items for 24 hours






emolga $3
woobat $1.50
munna $1.50
oshawott $2
dewott $3
pansage $2
pansear $2
axew $3
(snivy is unavailable)



I also pulled these yellow ones...I only pulled 3 yellows out of nearly a full box so I guess these are more rare??? maybe? I'll take offers for them and accept the highest within 24 hrs or so. (or when I stop getting offers) minimum offer i'll accept is $4.



aaand this is just a picture of the other figures from the set in case anyone is curious. (the more "rare" ones, i guess?) I was trying for reuniclus (I had NO idea he was in this set!) so, If you have a reuniclus I can trade for any...:D (or just buy of course) really high want right now!