So a lot of really great things happened in the last few days, I got sales permission and got another thing to add to my Mareep collection! I got it at a one day retro gaming convention today, and even though I didn't sell as much as I wanted I still had a really great time. It was also my one year anniversary with the community on the 1st c: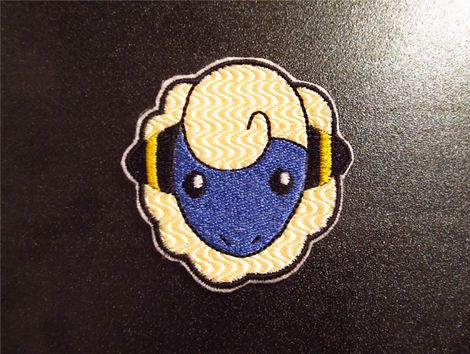 I got a Mareep patch from babylondonstar at the con today! I wouldn't really call it a convention, it was sort of a mini one day event where they had gaming tournaments, vendors and some silent auction prizes. It was all for a charity so they raised a ton of money and got a whole bunch of donations which was nice c: I had a half table as an artist/vendor, which leads me to my next cut;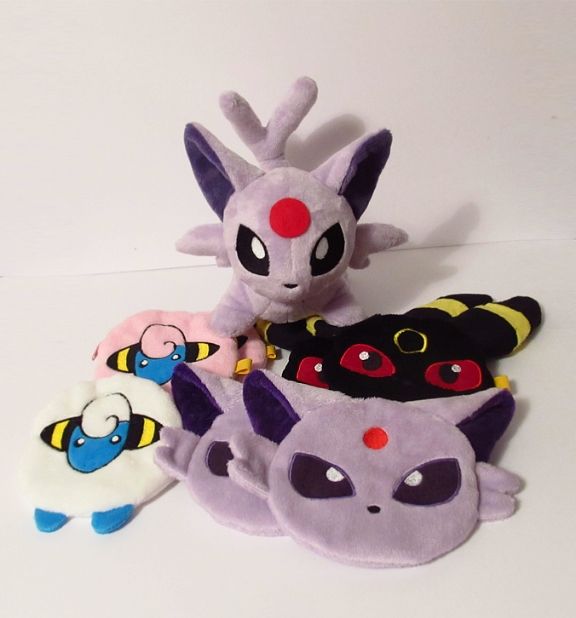 I didn't sell any of the pokemon things I made for the convention, so they're up for sale now. I have Mareep, Shiny Mareep, Espeon and Umbreon pouches, as well as an Espeon plush. Click on the picture to go to my Etsy shop c: Just so everyone knows I am NOT accepting commissions at this time, I have a list of them to do already.

Sales permission granted by allinia on 4/5/14
All community rules apply, my feedback can be found here

I am not accepting trades at this time, obviously no holds since they are listings in my shop, and payment must be made right away. Pouches do not have tracking or insurance, but the plush does come with it.

I have;

2 Umbreon pouches
2 Espeon pouches
1 Mareep pouch
2 Shiny Mareep pouches
1 Espeon plush

If anyone wants to watch for when commission slots do open, I'll post before I open and again when I open on my Facebook page and DeviantART.