I didn't have the time to make a gets post for everything, so I'm just doing it now for everything! I still don't have very much, but a huge box is on its way from Japan :D






My Litleo items <3
A lot of this is new, the Litleo pokedoll, charm set and attack kid should be here soon.




Entei! Not much new stuff here, only a zukan. My Entei FA should be coming back from PSA very soon though!




Very sad and empty ;.;
Luckily, Garchomp will be here soon to fill the gap xD

And what's this? Just a little something I got a while ago :'3








Picture by wutastic (if I'm not allowed to use this, please tell me!)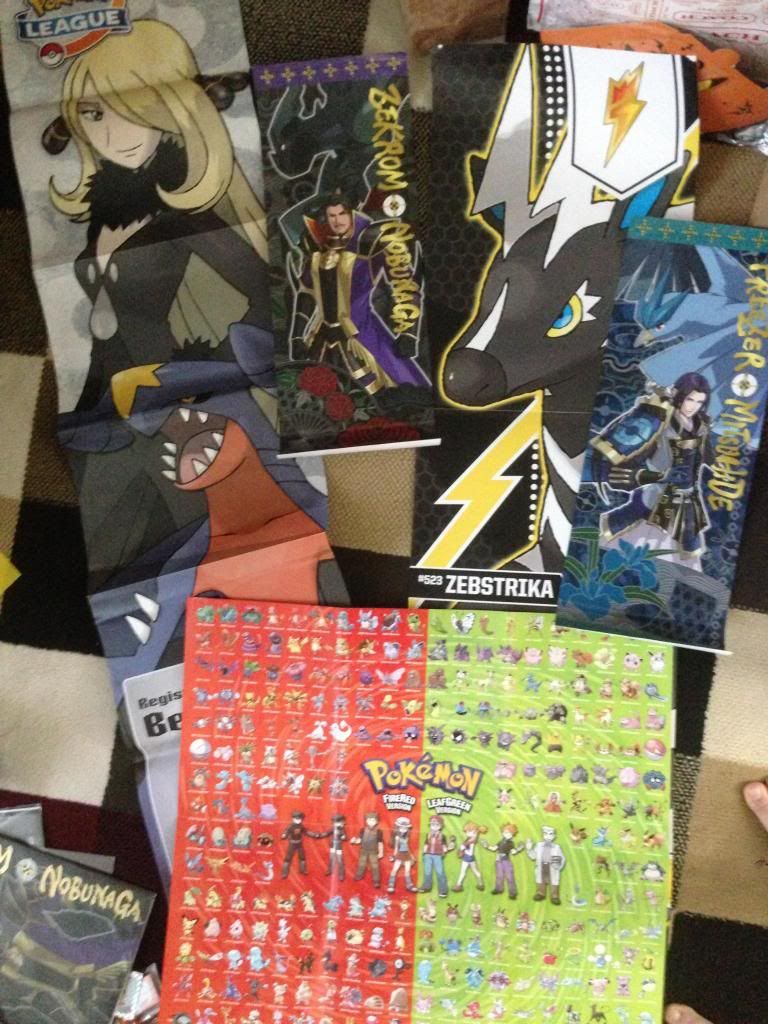 I'd very much like this Cythia/Garchomp poster ;.;




Sorry Pokevault for using your awesome and clear pictures! But really, I need this ;.;