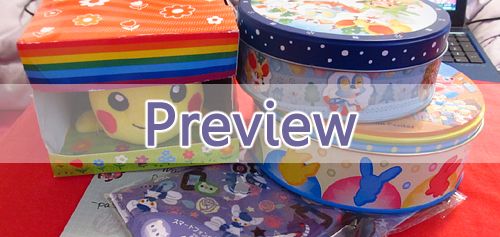 I got some awesome stuff in the mail yesterday/today! It came at an awesome time since I was having a really terrible day yesterday. It's not really "collection" stuff since I collect Mareep, but I'm a sucker for things I can use and adorable plush.


First came this super adorable laying pikachu plush from
baconscreation! I had been bidding on it when we were trying to get the auction for the lot it was in, so I was super happy when she put it up for sale!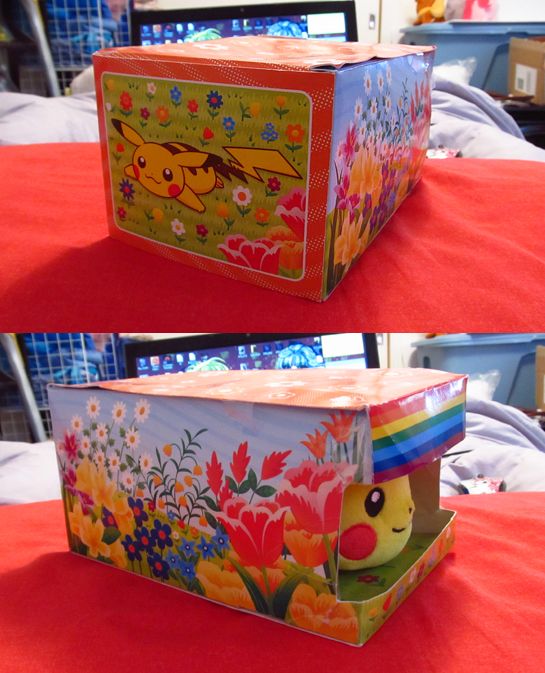 Ahh look at the box! It came really squished and torn (which I knew it was going to be) but I managed to tape it back together and make it nice again. I'm really glad it was shipped with the box now (I said if it was easier to ship it without).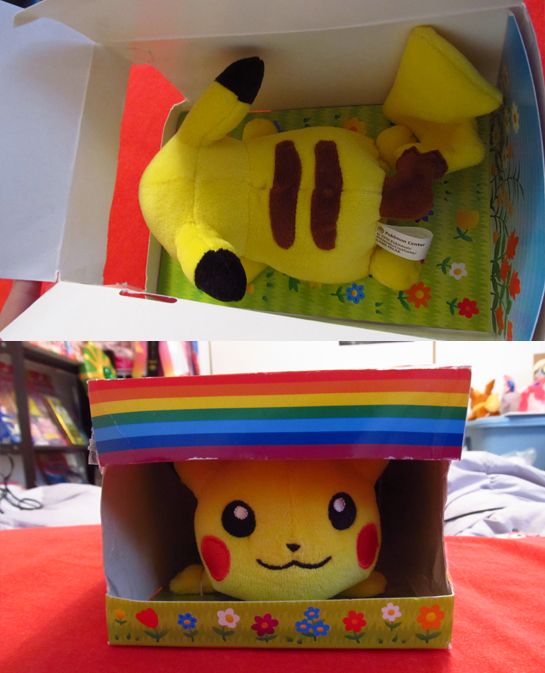 Ahhh look at his cute little face! He's a little bigger than the size of my hand, and has beanies in his belly. He's also made of a weird stretchy almost terry cloth material which is nice. I think he's going to stay in his box until I can think of something to do with him, I was dumb and didn't ask how big he was (assuming he was bigger than he is) so I can't use him for what I wanted.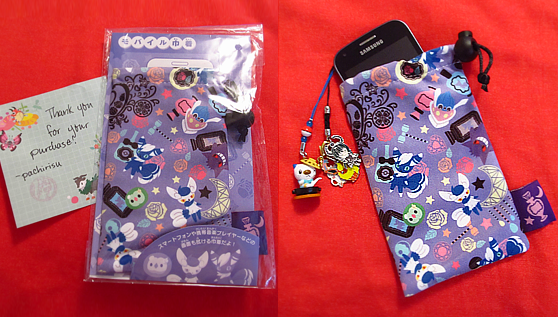 Next is the phone bag/pouch from
pachirisu! I am a sucker for inkay, and my favorite color is purple so I had to get something from this promo. I didn't realize it was made of a microfiber material so you can clean your screen on the bag! I just got a new phone for the first time in four years too, so it's perfect for it c: It also came with a super cute note, I loove cute stationary! (Where did you get those? Haha)



I participated in my first GA ran by
kayeechu1993 and
herar! I ended up bidding on two tins because as someone who sews, you can never have enough cute tins to put sewing supplies in. This one was way too cute to pass up, although again I didn't realize they would be as small as they are. This one is pretty small, but it's not that much smaller than I thought it would be.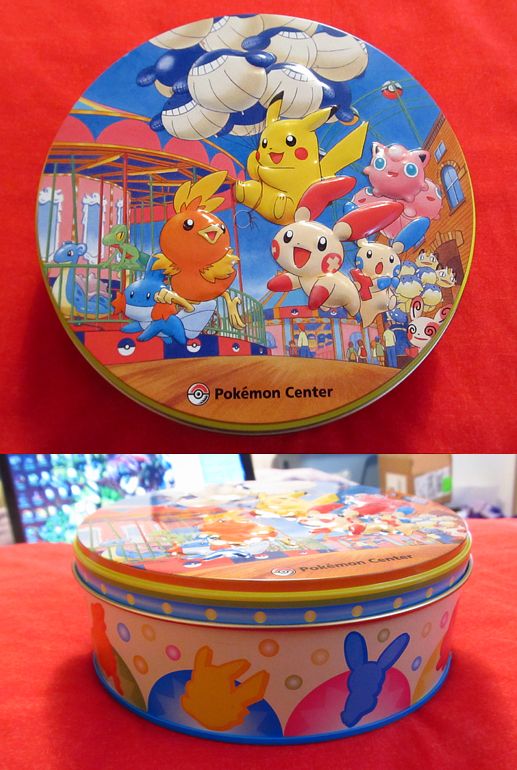 This one is my absolute favorite! It's so happy and reminds me of summer (which I totally need, we just got snow a few days ago ahhh) It's a bit bigger than the winter tin, but not big enough for what I had intended on using it for. It'll still hold a lot of other sewing supplies though!

That's it for my gets, thanks to everyone who sold me things and thanks for taking a look! C: