Hello! I wanted to show off my new little Raichu who just arrived in the mail today. I won him on ebay and have been looking for info on him, but have not come across anything in the slightest. He's super pretty, but being clear, it's hard to get pictures of him. Click the cut to see, though, and let me know if anyone has any info on this guy!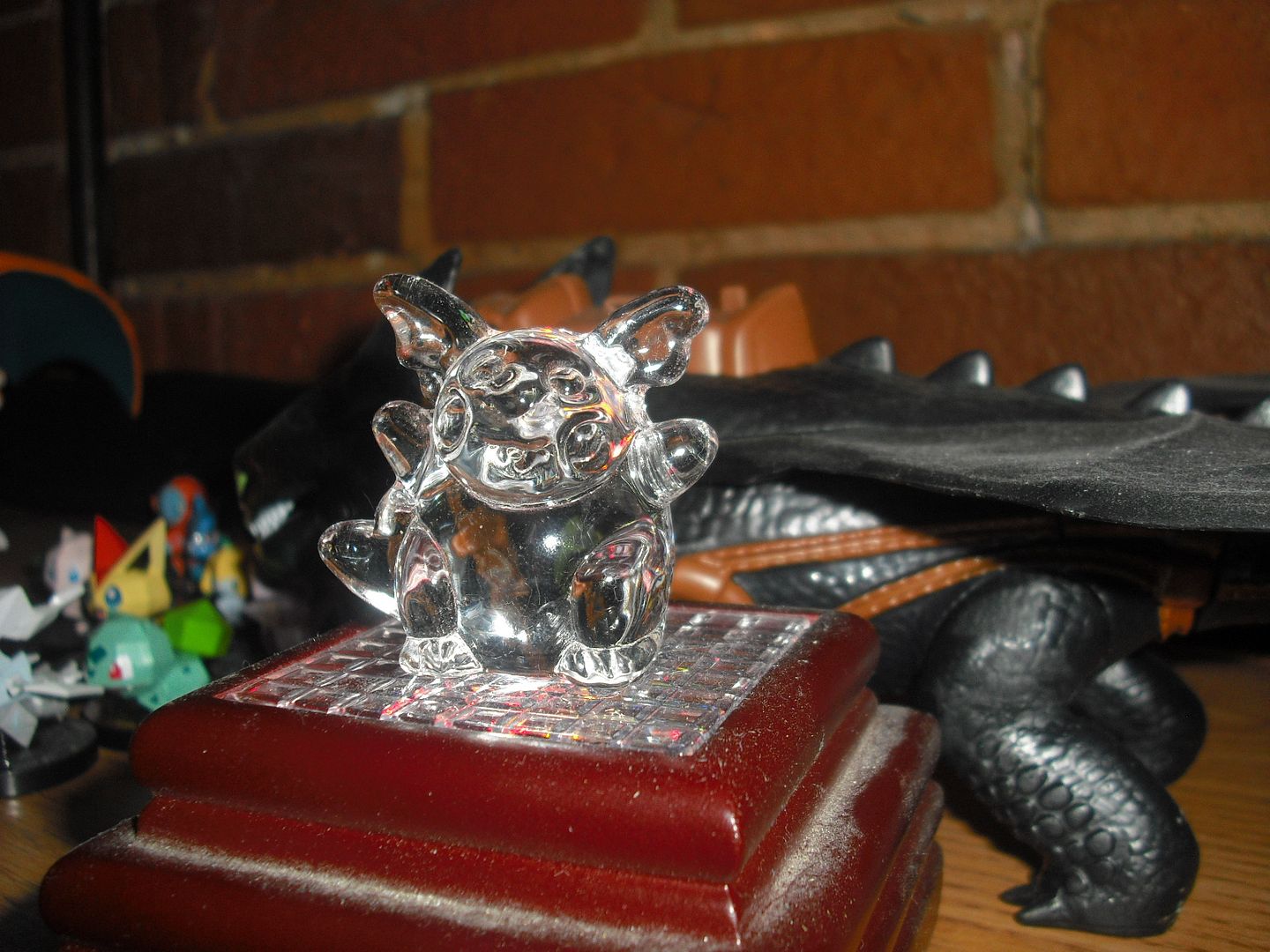 I put him on a lighted base, and I really like how the blue looks. Like he's using Thunderbolt!



There's his back. That cute curly tail!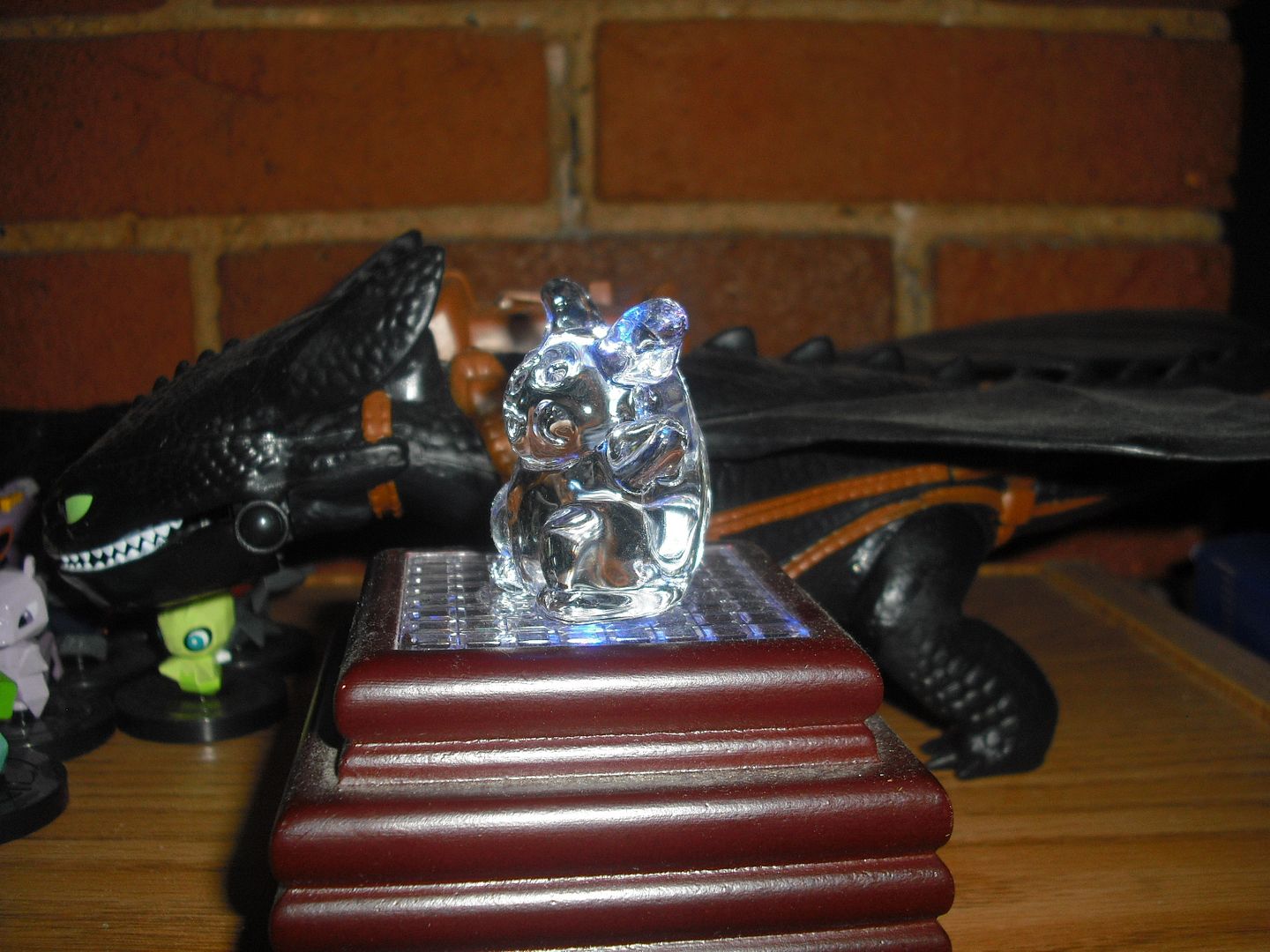 More electric attacks!


Okay, that's all the pictures. He doesn't have any info on him at all, so I have no idea if he's even legit. He's definitely a Raichu, though. He looks very similar to the old Metal Figure's pose. I don't have a metal figure, but I'm fairly sure my glass Rai is about double that size. I haven't seen any other Pokemon at all like him. I'm super happy that the one I happened to find is my favorite 1st Gen Pokemon, though! :D If anyone has anything similar or has any info on others in this possible set, I would love to know. Thanks for reading!