Well well I had quite the surprise for me yesterday when I went to the post! Three packages arrived, and on a saturday!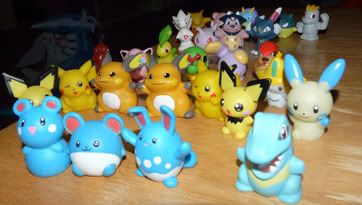 And the Auctioned Kids were one of them! You know what that means!

Note: I need the Full Post Address of everyone who won from this auction in order to calculate the shipping! So just as soon as you private message me them I can give you your totals! I'm sorry but the program I use to print postage will not allow me to calculate it from the Zip Code alone.

This is also somewhat of a Collection post, and pre-sales post! That's right I got permission to sell things so expect a sales post from me soon!



Well these kids were indeed loved, but the majority just need a good whipe down from the looks of it, maybe a couple minor touch ups, but for about 2 bucks a piece, it's nothing that can't be fixed!

Well... short of sneasel... Sneasel was in much more 'abused' condition than loved xD I'm glad no one bid on it, its horrible! I'll take a photo later.

First things first, I still need full addresses from the fallowing auction winners to calculate shipping!



Coatsinthefoyer

-

$6

- unpaid

Iammyworld - $5

paid!

Goku_the_saru - $24

paid!

Pacificpikachu

-

$4

- unpaid

Killerjaw01

-

$2

- unpaid

Atateatarin

-

$2

- unpaid

Ashketchumgirl

-

$2

- unpaid

Yaoi_queen

-

$2

- unpaid

Now for some fun!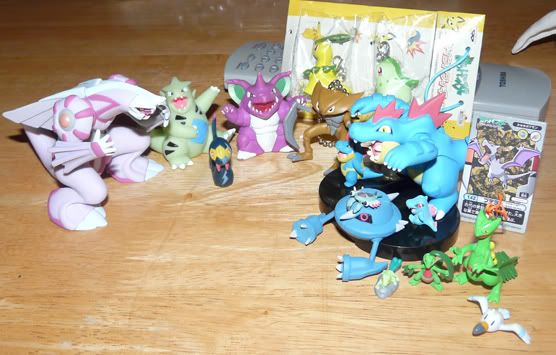 EVERYBODY SCREEEAM
Yep! My first Zukan came in the mail as well as several packages from the community! The totodile is SO tiny <3! I was amazed by just how much detail they can put into these tiny figures!
More pokelove baught from the community! As well as a few of my own kids that I dug up to weigh for shipping in case it didn't come soon! The poor Poochyena kid from the auction honestly looks like something tried to bite it's nose off xD;
lolrandomsculptureinback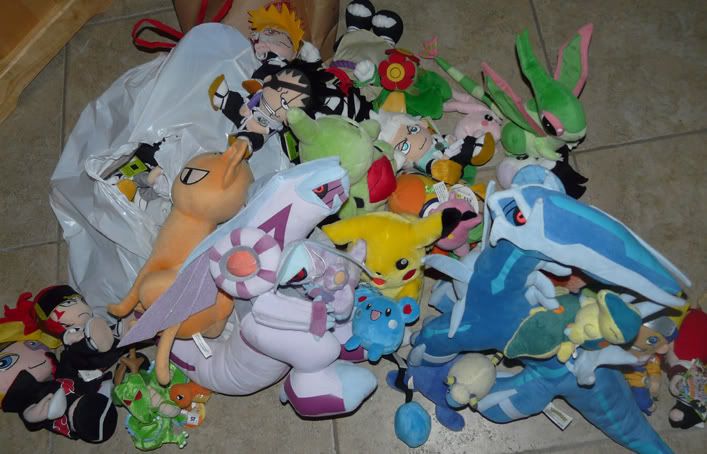 DOGPILE
Okay so this isn't all my poke-plush but I figured I'd take a photo while moving them. Many of my plush WILL probably be put up for sale since sadly, my collection needs weeding 8c
Note that the Larvitar plush will NOT be sold... ever 8[ thats probably one of if not the favorite pokemon item I own <3 Infact... I'm looking to buy more of them, create an army as it were...
But the plush like the Pikachu, Azurill, Polliwhirl and some others not pictured will be up for sale/possible trade, along with much of the Naruto/Bleach/Fruit Basket Plush
I also have a friggin ton of neopets plush I just want to get rid of xD;
And finaly -
My other still packaged Zukan! All of these WILL be going up for sale! I still have 4 packaged Palkia Zukan, a packaged Lucario Zukan, 2 Packaged Crogunk line Zukans, and one Starly line Zukan. I also have a sealed box Skymin Pokekid, and an opened shinx among other things c:
This post is now OVER! You can take a deep breath, you've had a long journey to the bottom here!