Ok everyone~

I have a question. I thought this might be fun. I want to know what item(s) in you're collection hold sentimental value to you, and why. I don't care what it is, I'd just like to see it.

I know we all collect stuff here because it's cute or cuddly, or you're holy grail or what not. But I think it would be nice to know what part of your collection means the most to you and why.

For me, it has to be the pan stickers and origami pokemon I have pasted to letters from Children in Japan,that I taught back in 2000. It means a lot to me that they enjoyed listening to me,and oogling over my pokemon cards,and plushies (haha)

These letters are so sweet, and the kids were just so cute. I acquired many rare cards for my collection from these kids in letters, including my giant pichu and pikachu cars, which I later got signed by Pikachu herself. :3

Here are some of my favorites out of all the letters.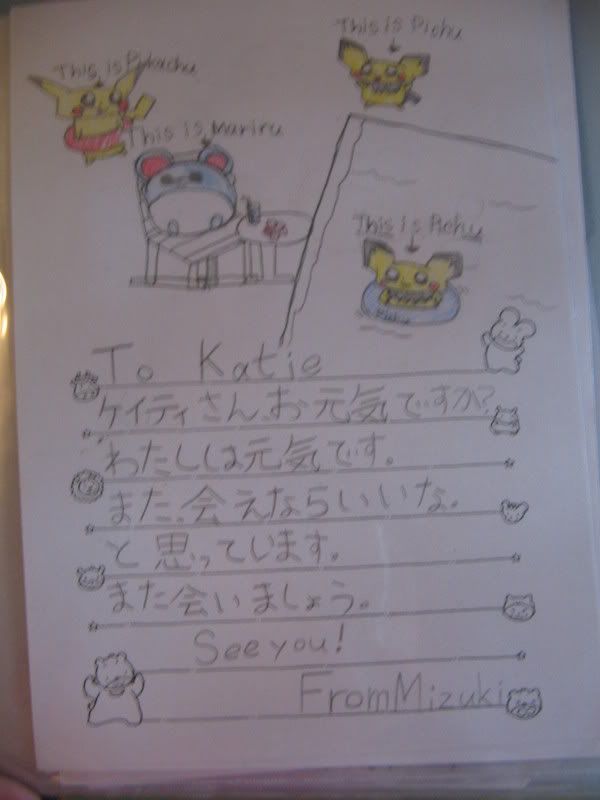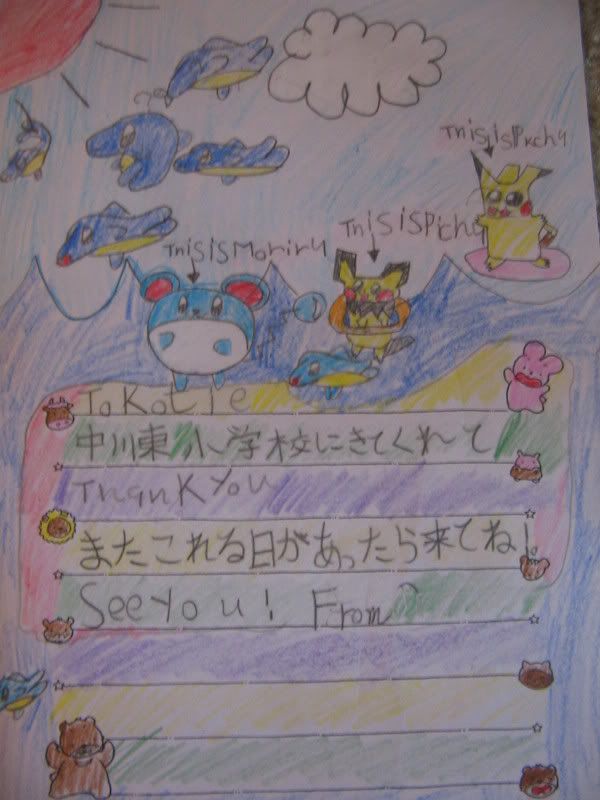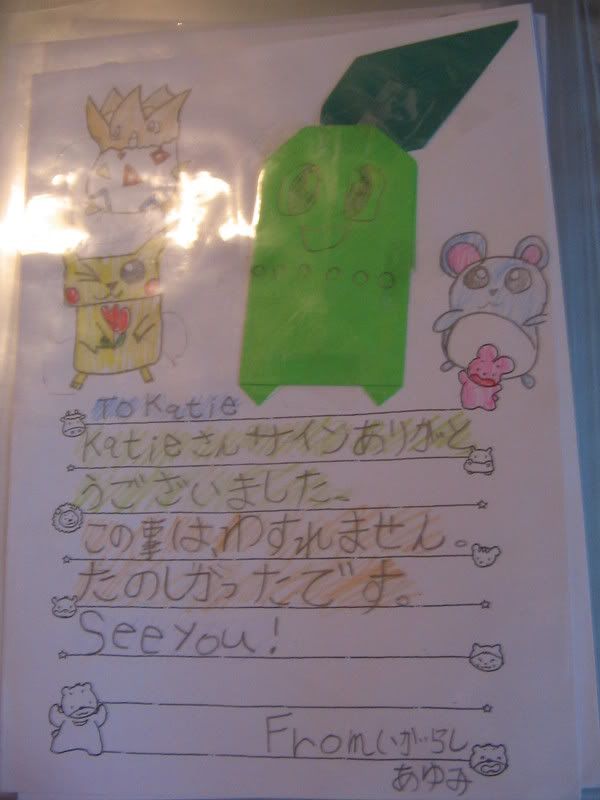 Here's a book I got along with one of the letters.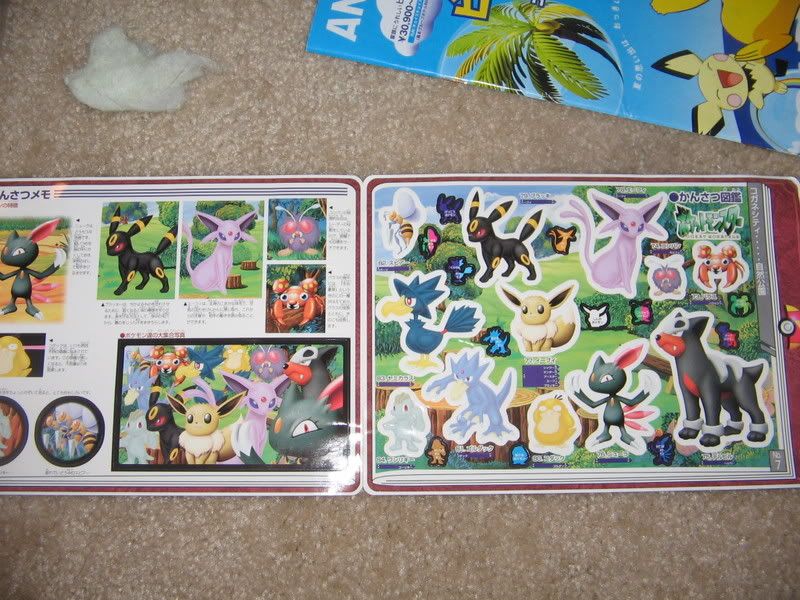 An of course the binder cover is an airline brochure XD( I replaced this with one from 2005, cause I used the 2000 one for something else,and misplaced it)



POKEMON HOTEL!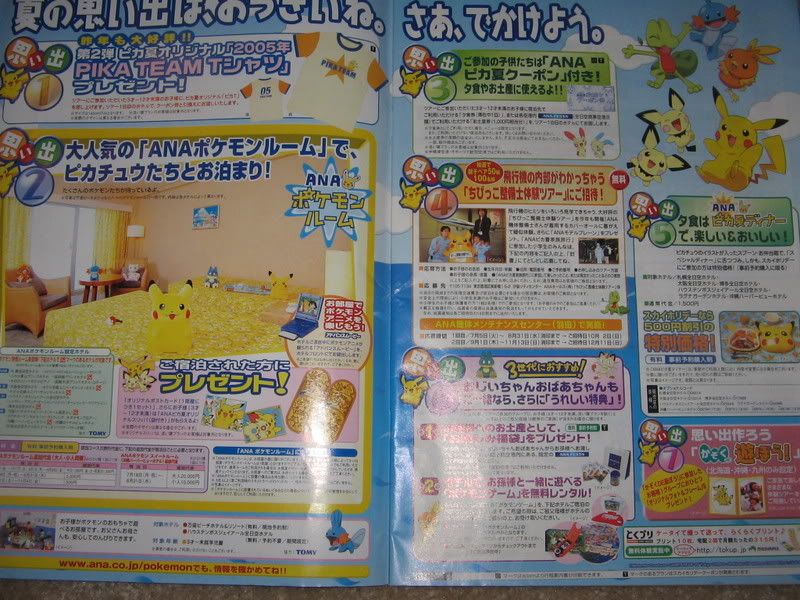 Anyway I look forward to reading you're comments :3