hello! i've finally graduated summa cum laude! i got my BBA in IT management =D
now that i'm back home, i can finally post about my secret swap gift.

My gift is from psychmoonshadow!

this post is image heavy.

a whole lotta sales as well - my entire cyndaquil and cleffa/clefairy side collections, and quite a few miscellaneous items.
She made me two pikachu head chocolates (which i ate already lol), a shiny drifloon pouch, and a really cute art card of some of my favorite pokemon!!
also got a chandelure charm, litwick line *glow in the dark* stickers, and a mega gengar can badge! plus a shiny heart card with a note =D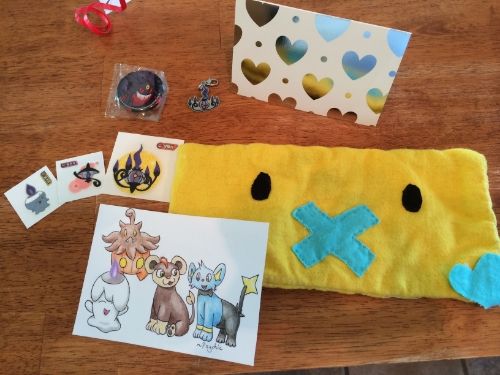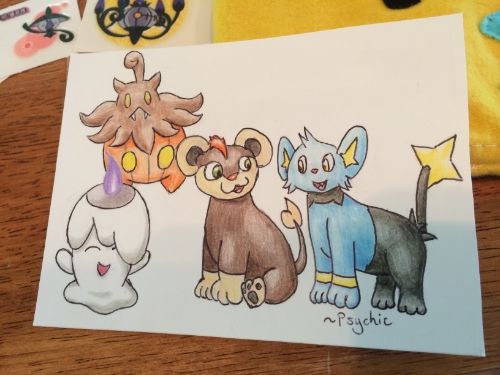 my favorite item is the art, i absolutely love shinx and litleo next to each other!! and Litwick looks so happy. Pumpkaboo is my absolute favorite gen 6 pokemon so this custom art really made me smile!

Thank you psychmoonshadow!!



SALES RULES

Feedback: http://feedback.pkmncollectors.net/feedback/view/puyro/
Sales permission from denkimouse around March 2010

My Little Pony, Monster High, or Tamagotchi fan? check my ebay

SHIPPING

I ship from NY, USA and will ship anywhere.
I ship via USPS.
International does NOT get tracking unless you ask for it, it is expensive, but worth it for large purchases probably.
Domestic does NOT get Delivery Confirmation unless you ask for it specifically.
If your item is lost, I'm not responsible and will not refund. I don't control the USPS. I will provide shipping proof.
If you want insurance, I will also add that - if you do get insurance I will put the full value of the items purchased.
I ship within a week. (Usually, I will let you know if there's a significant delay)
My shipping price includes: actual shipping cost, materials, and gas

PAYMENT

All prices are in USD
I accept payment via Paypal - please no e-checks.
When you pay, please include your username and what you purchased in the note/memo section. Also indicate if you requested insurance/delivery confirmation please.
I will accept payment plans on certain items in this post -- indicated next to item(s)

COMMUNICATION

Please comment on this entry with what you want to purchase with your location.
Do not private message me unless you have to keep the purchase a secret (swap gift, birthday present, etc).
I rarely do holds and will only do them if you are committed to buying. If you back out of a hold I will leave you negative feedback.
I am willing to trade for Shinx, Gastly, Litleo, and Pumpkaboo items I don't have.
First to commit gets the item over quotes. Be specific.
I HAGGLE! Please don't be afraid to ask! =D


I got my Cyndaquil side collection and Cleffa/Clefairy side collection out of storage (has been in storage for THREE years o.o) and i've decided that it's time to let it all go.

If you are interested in the entire Cyndaquil lot just comment =)




More angles
more angles
more angles
more angles

DX Shiny / shimmer material Banpresto Cyndaquil - $25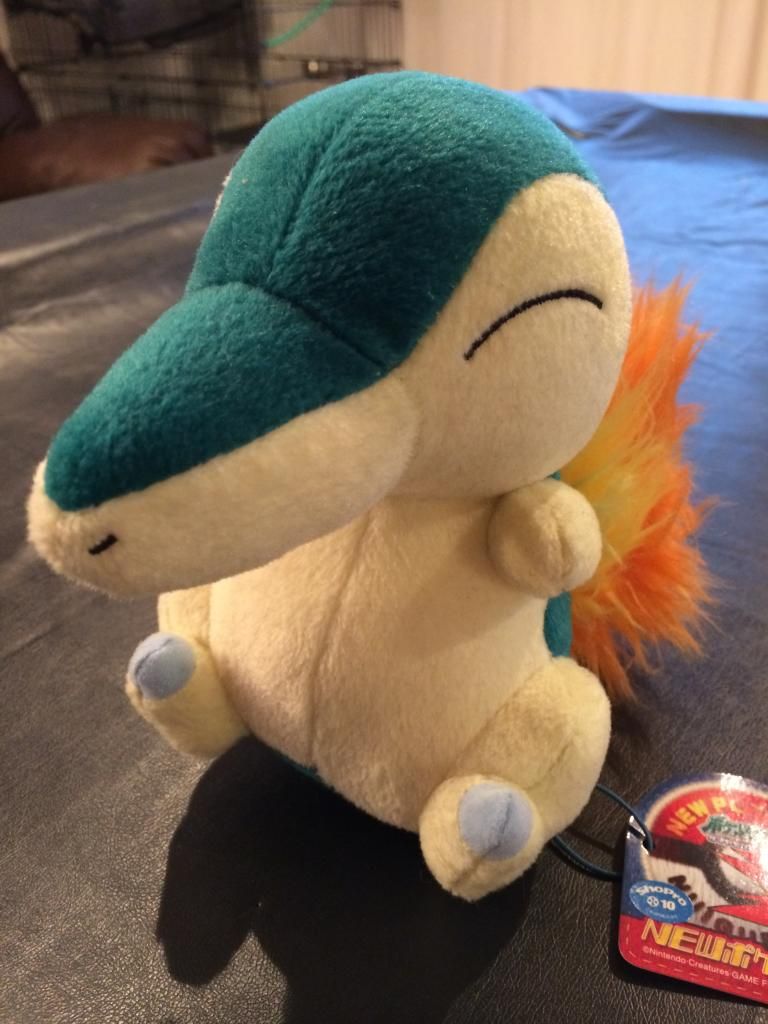 more
more
tag

Tomy plush - $15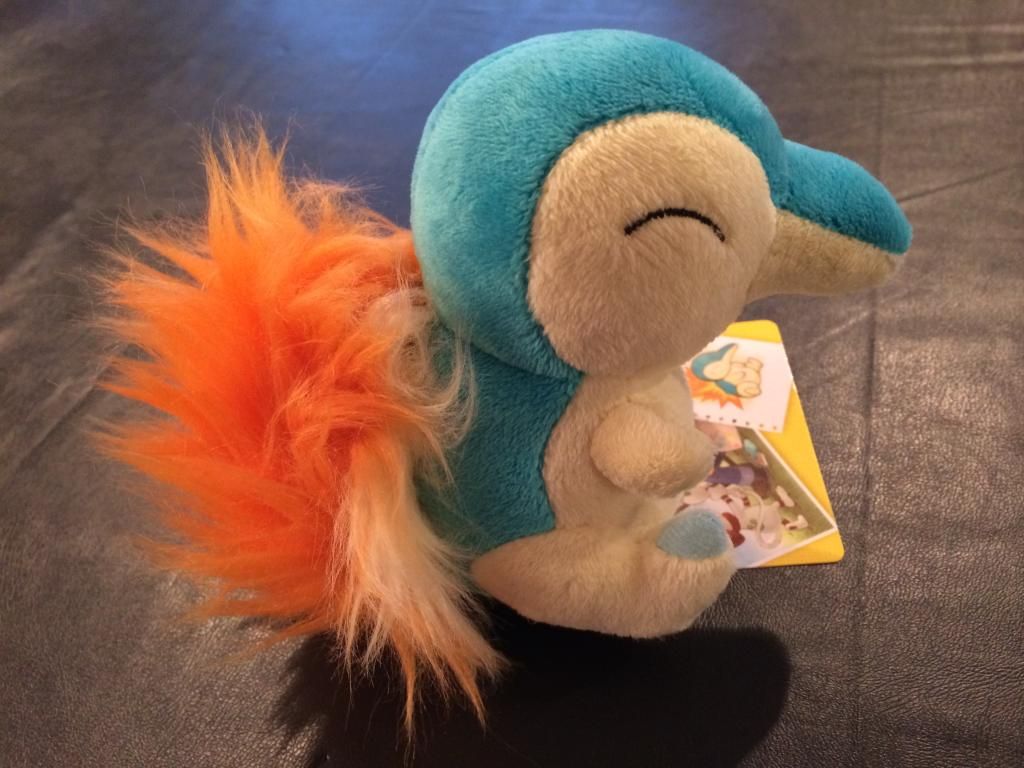 more
tag

Cyndaquil Canvas - $30 SOLD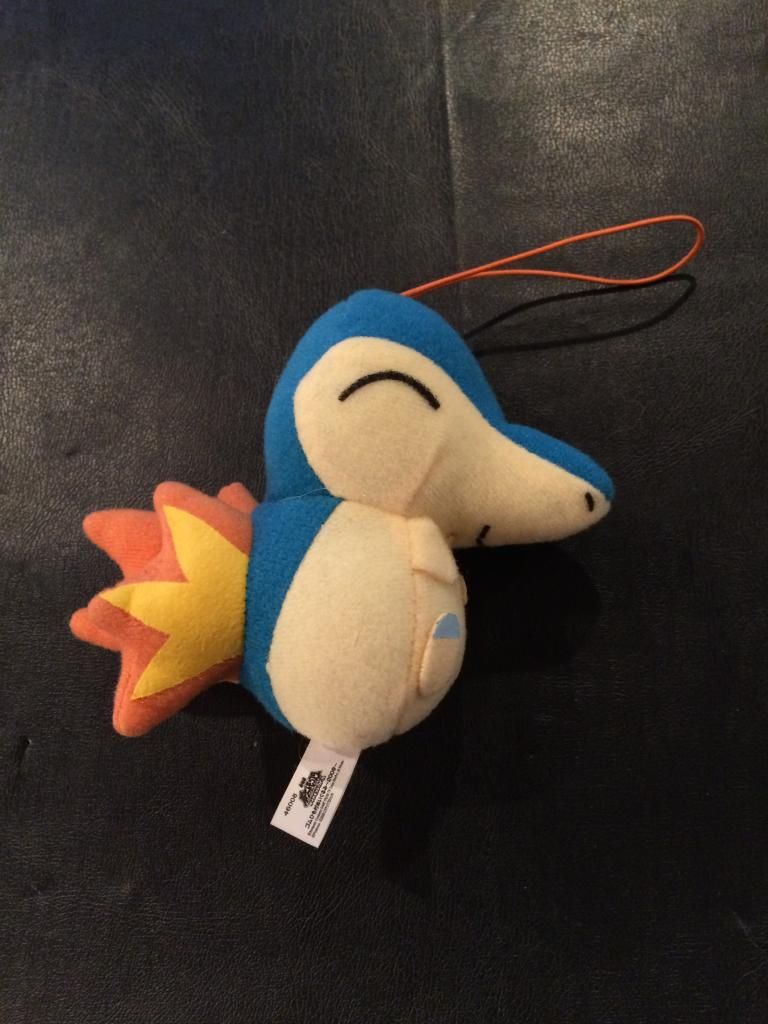 Cyndaquil Mascot - $7
not sure if legit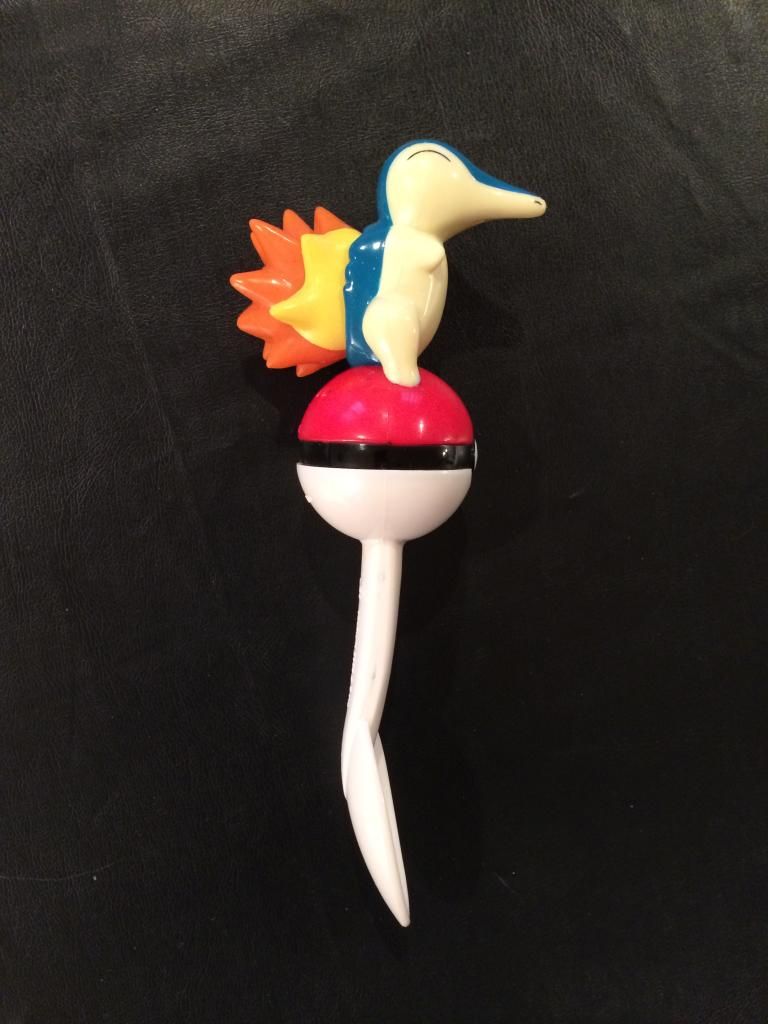 Cyndaquil spoon (sound comes on but broken) $5





back

Jakks Cyndaquil - $15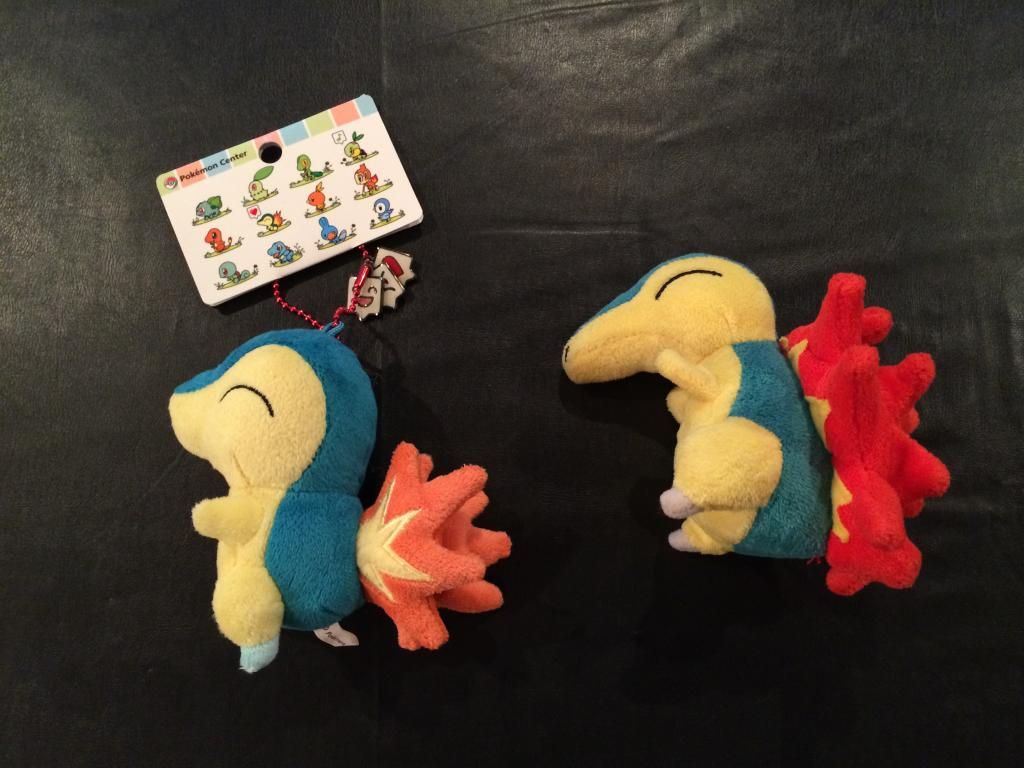 more
more

Cyndaquil Walky / Walkie - $30
Cyndaquil beanie - $12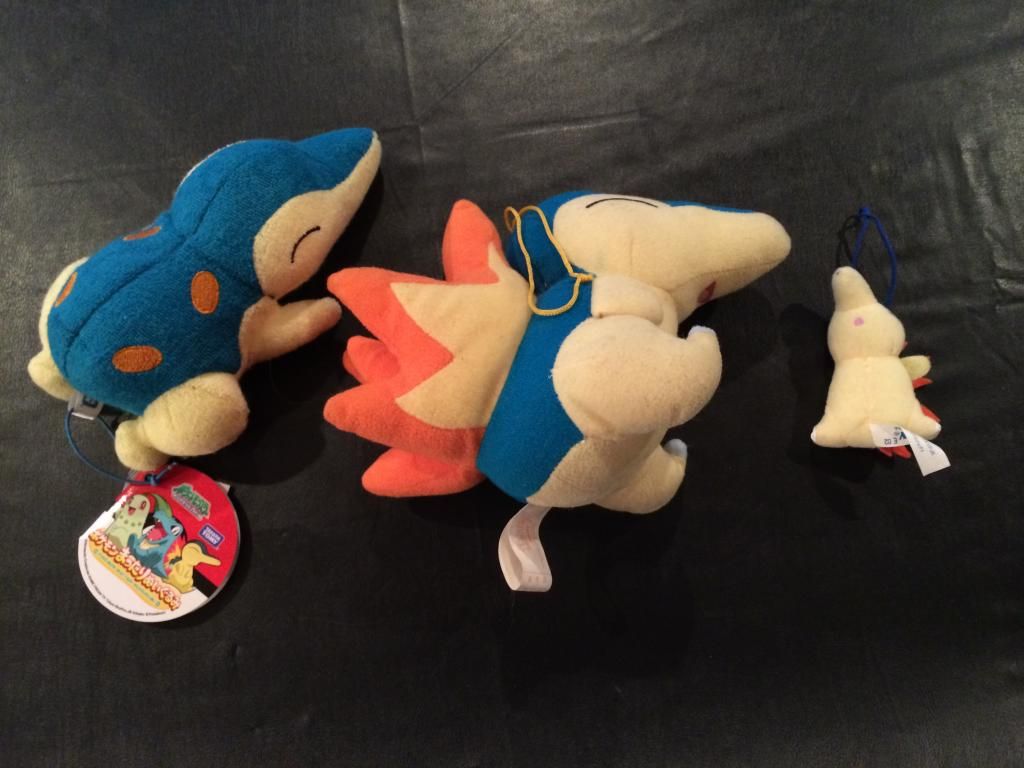 more

Laying cynda kutakuta - $20
Middle Cynda - $15
Cynda mascot - $20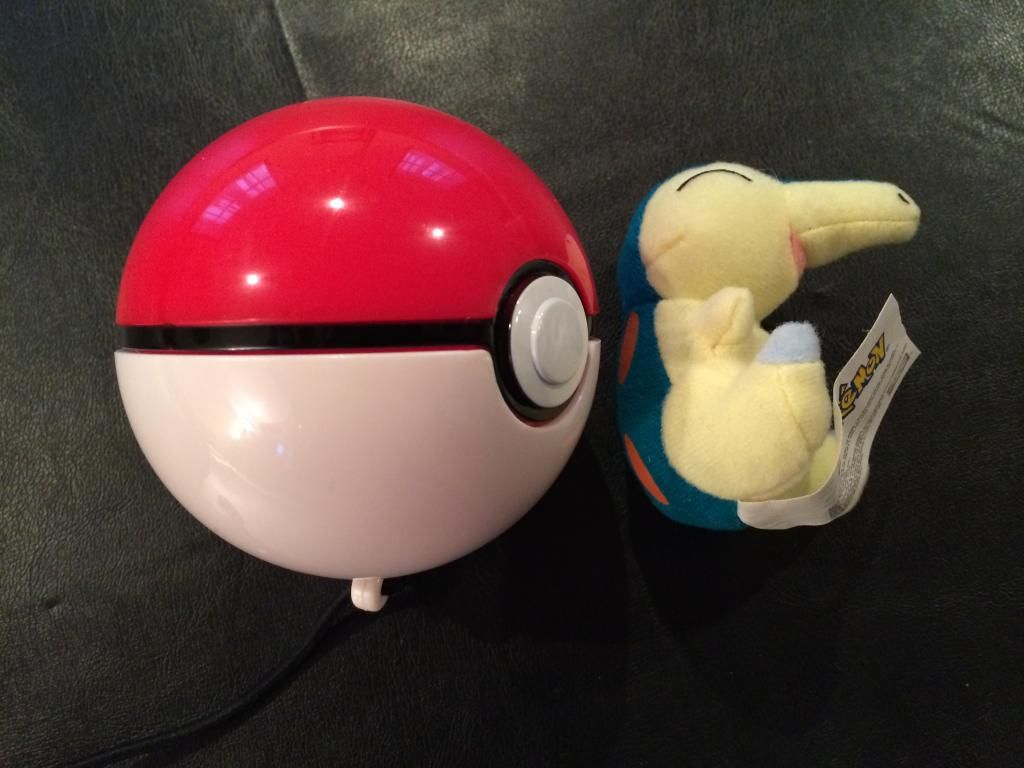 more

Jakks Throw Plush with Pokeball - $10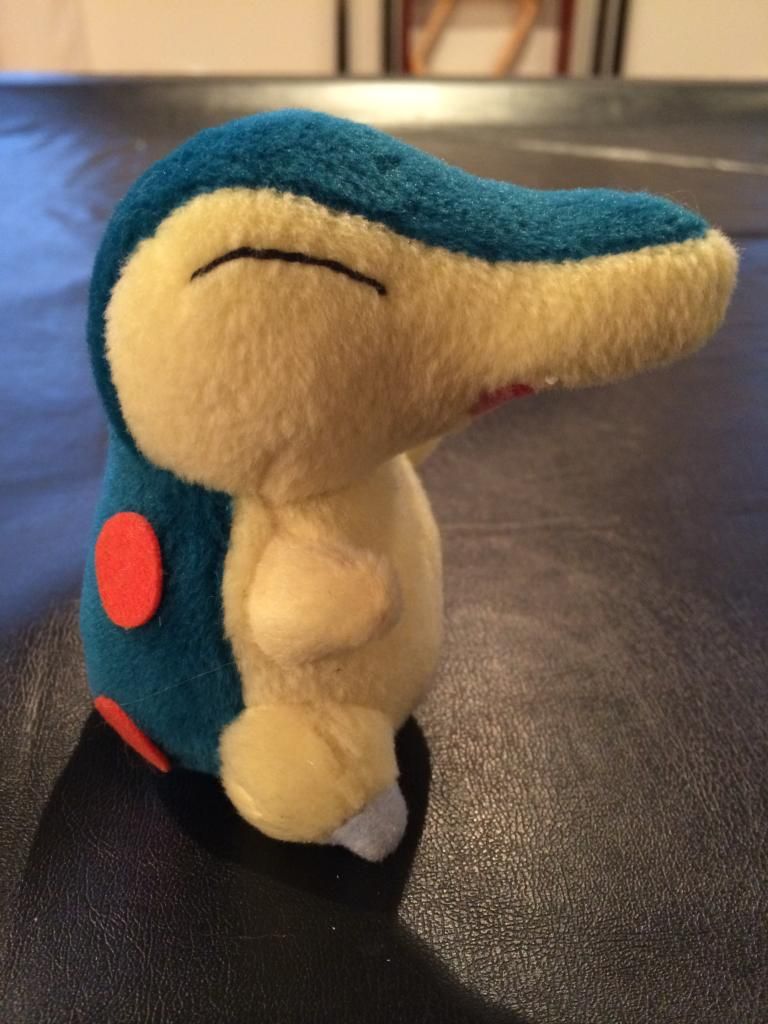 more

Cyndaquil Friends plush - $15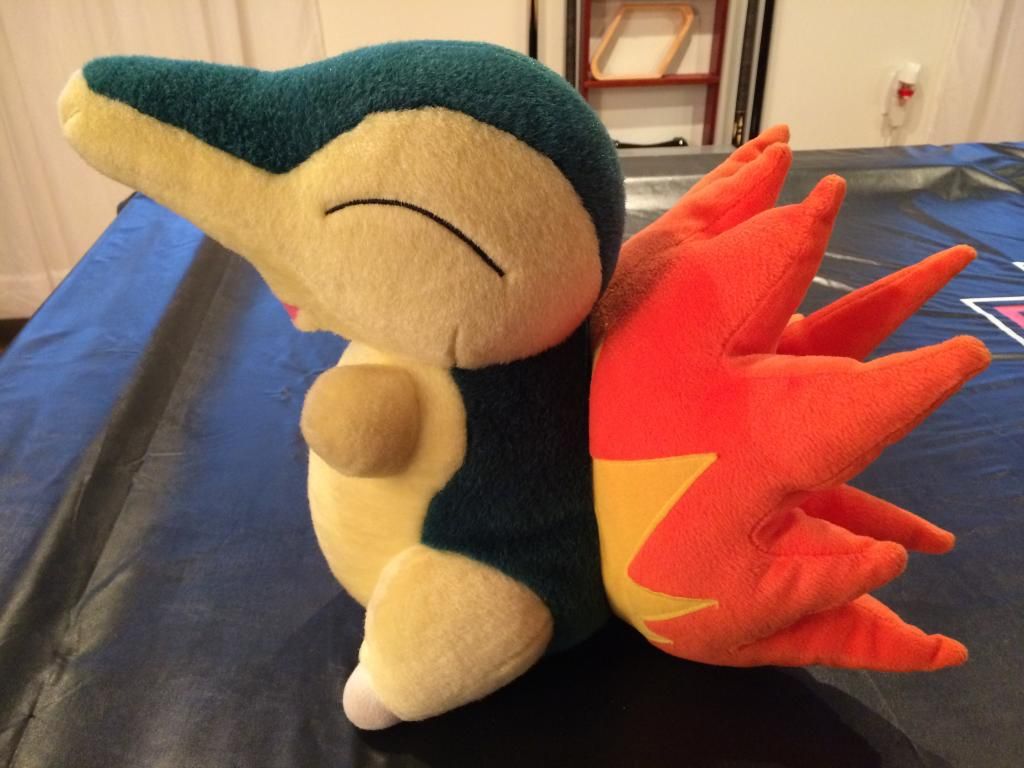 more
more
more
more

Cyndaquil 1/1 Plush - $170
will take payment plan
SOLD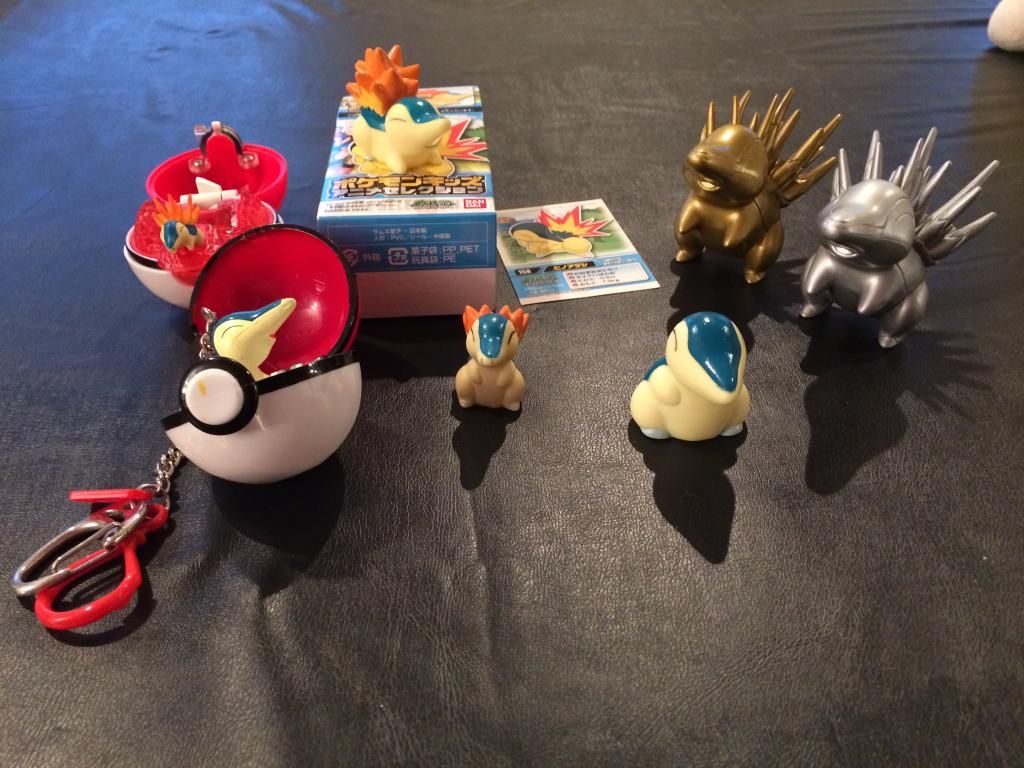 more
more

Keychain, pokeball pop out thing, 2 x kids figures, jakks gold, jakks silver, unknown small figure (will not separate) see below next picture for price
Lot pricing for both pictures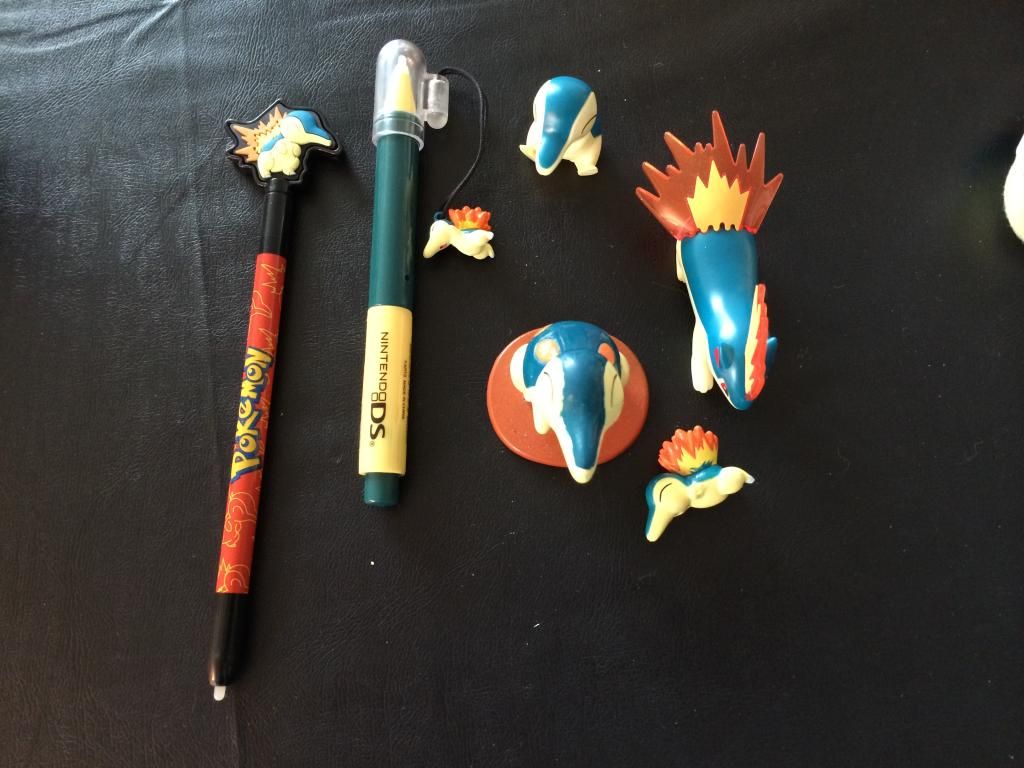 more

ds stylus, ds stylus, tomy, small figure, pokeplamo (will not separate)

for all in above two pictures: $62
will accept payment plan



Cleffa/Clefairy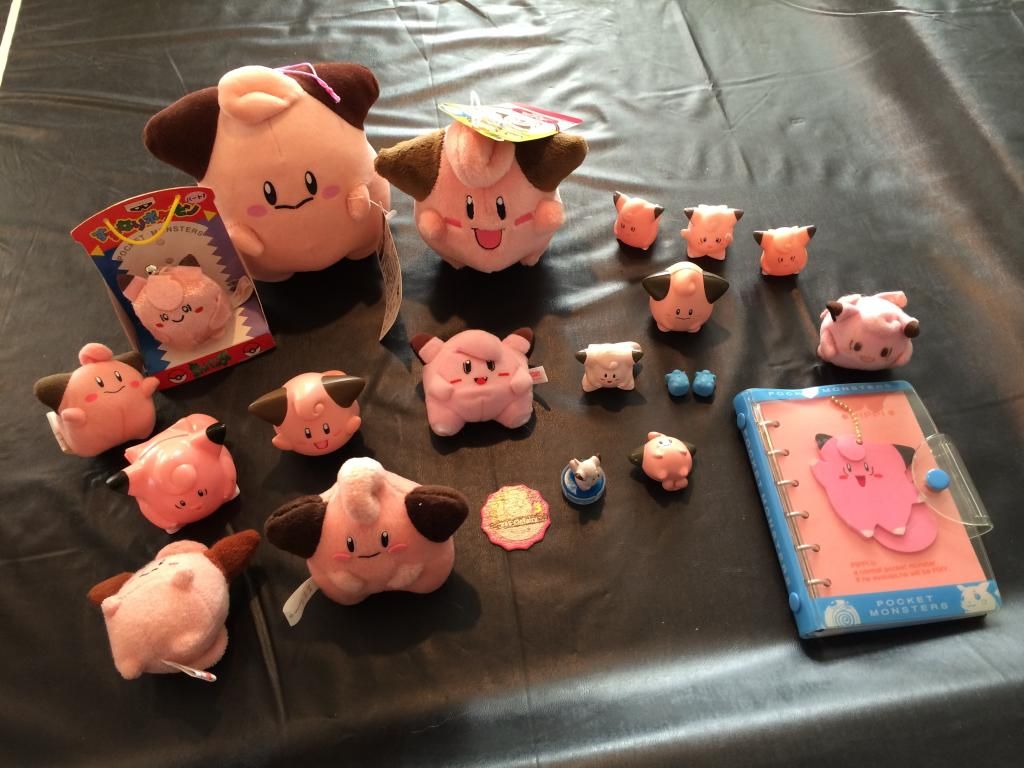 more
more
closeup of dice
All pictured for $120
will accept payment plan
will not separate SOLD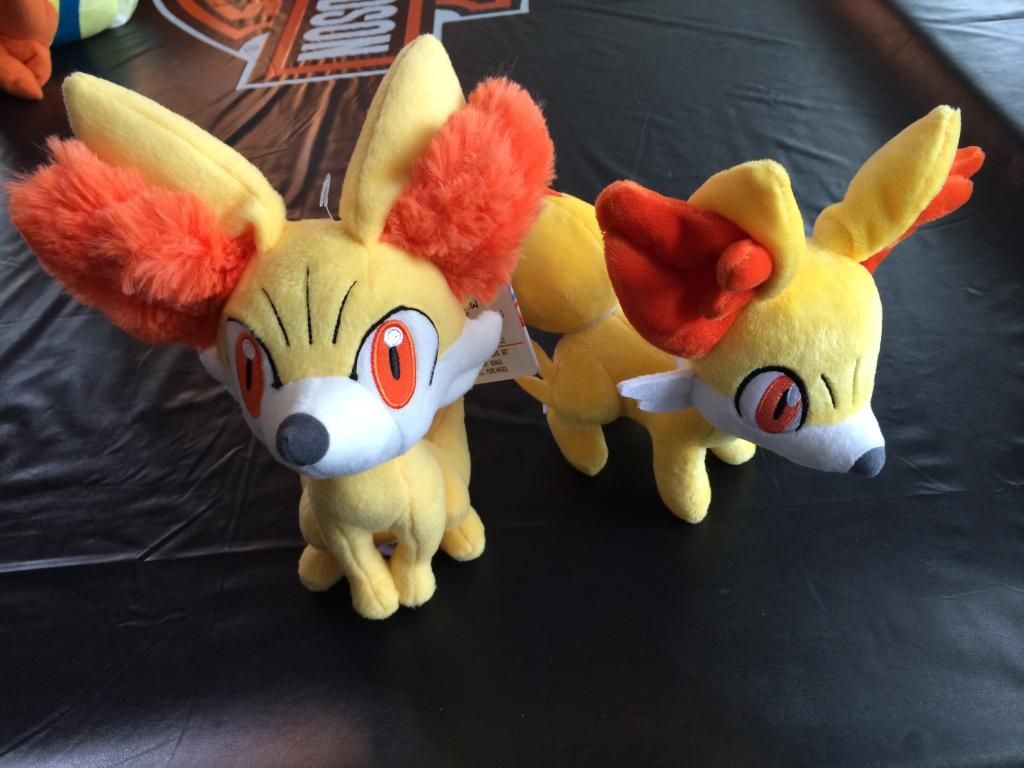 more
more

Fennekin Tomy (USA from Walmart) $14
Fennekin Pokemon Center (USA from Nintendo World - has sticker on tag) $21





Banpresto Meowth I Love Team Rocket - $25




Gothic / Haunted Night Pokemon Center book covers - $15
back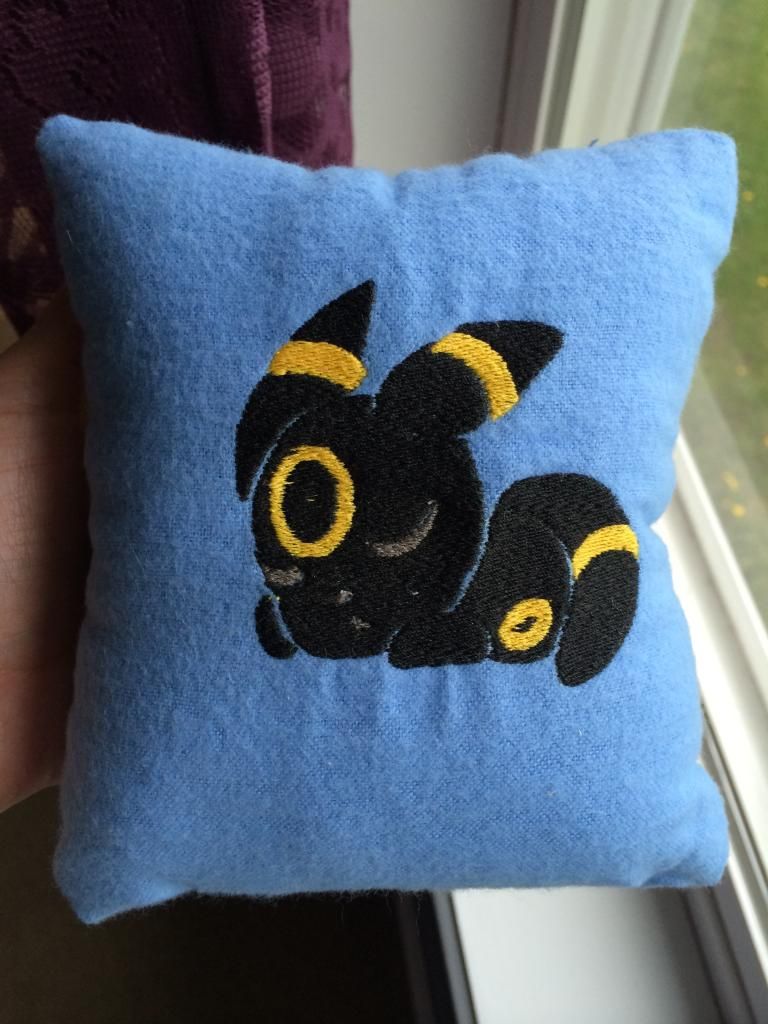 Umbreon custom pillow by nightmare_chan2 - $15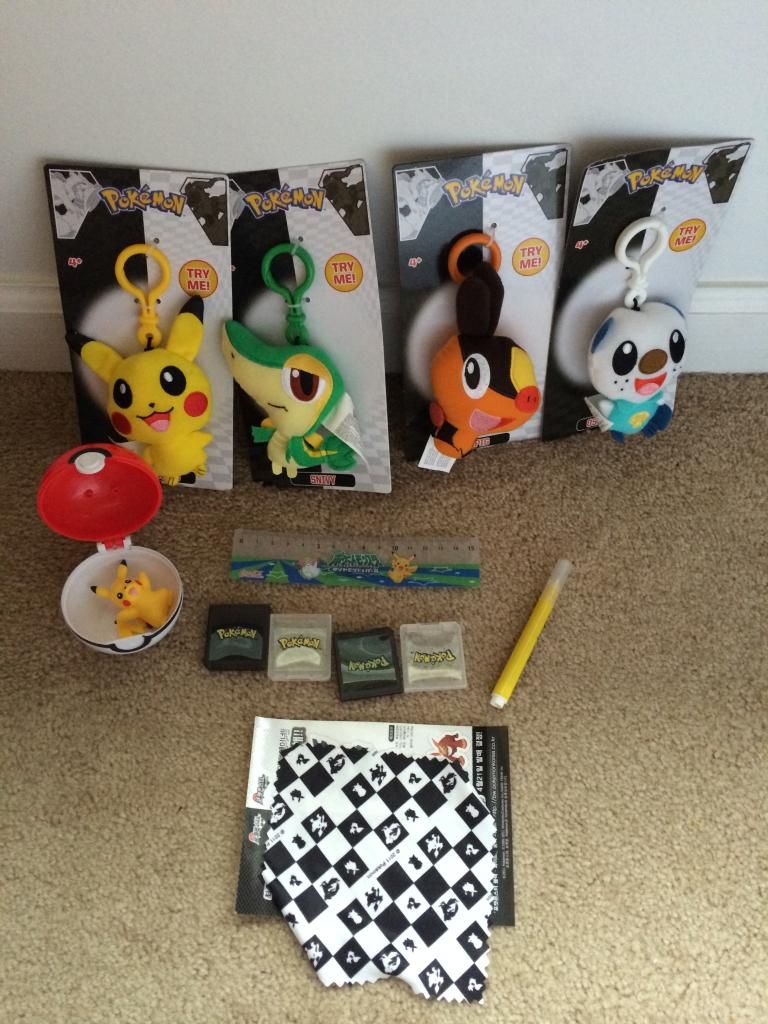 Misc. Lot - $30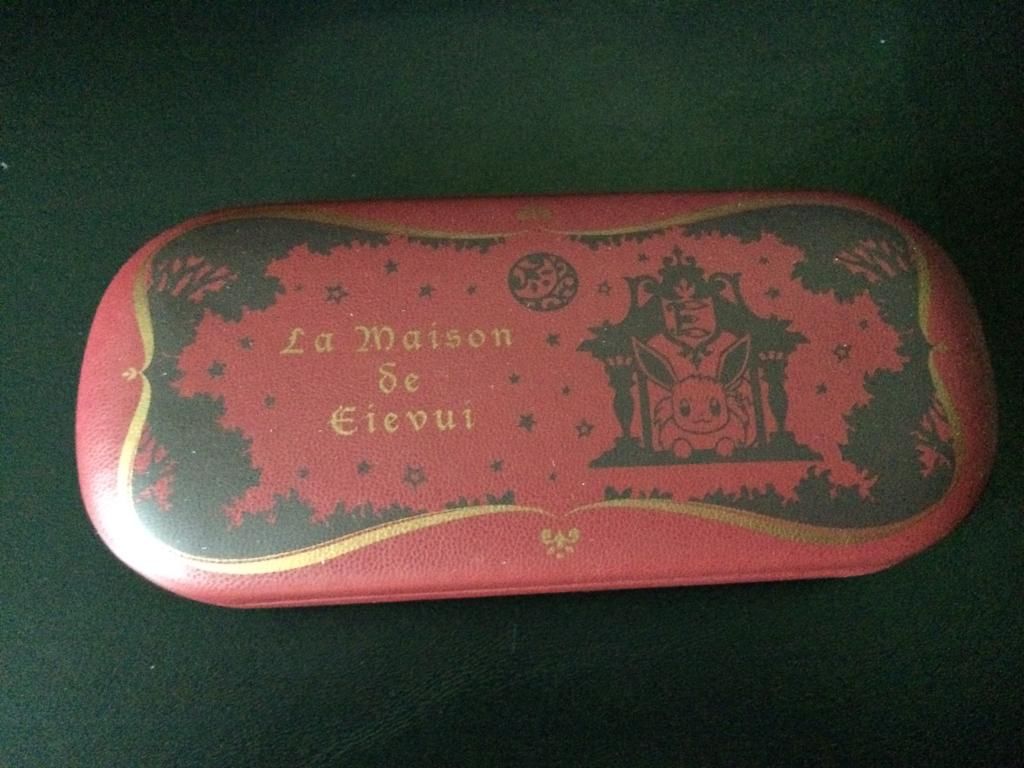 back

La Maison de Eievui (Eevee's Mansion) glasses case - $40 (doesn't include cleaning cloth)
it took FOREVER for me to get this stop smelling terrible but it doesn't fit my glasses =(((((((((((((((