I got my first box from Yahoo!Japan today! It came while I was away, along with a whole bunch of things haha. I had like 8 packages waiting for me when I got home from the US today. (Although granted, some were plush and shipping supplies). I also painted my first Tomy! There's a lot of things under the cut since I've gotten a few things. My website is updated with everything I currently have in my collection c:





I've updated my website with these things, but since they weren't very big/exciting things I didn't make any posts here about it. (I was also really busy with Momocon stuff)



First is the Hasbro Mareep plush I got forever ago! They didn't ship to Canada so I had to wait until I went to visit my fiance to see it in person haha. He's super derpy but he's adorable. I also got some Cubitz from Australia, and a Pokemon Rumble sticker.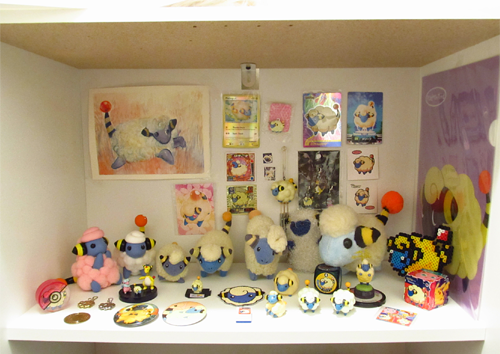 Here's a picture of everything together! I didn't have individual pictures of the Pokemon Time clear file or the fan art I got at Momocon this weekend, but they're in the group picture!

And now my Noppin stuff and new gets from today!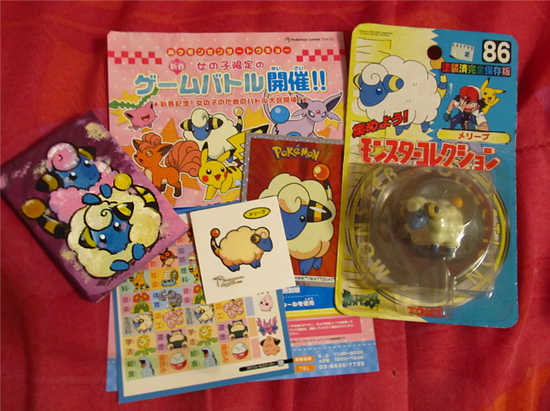 I got my last pan sticker and my sealed Mareep TOMY from Noppin! The rest was from
caffwin, and the super adorable painting was done by
acidmimi!

I also got in my Noppin box..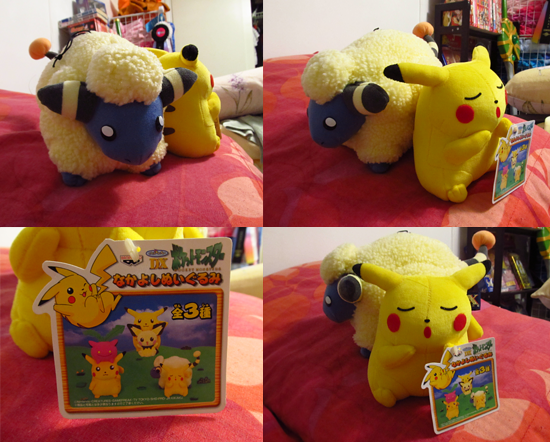 Ahhha a DX Mareep with sleeping Pikachu, mint with tags and pretty much brand new! I gasped out loud when I saw it on Yahoo!Japan, and I knew I had to have it. It's taking all my strength not to cuddle it because it's soo soft and fantastic, but I don't want to bend the tag. I never thought I would own this, let alone one in this condition.

I also got the Pikachu with Hoppip from the same set in the same condition from the same lot, I'll be auctioning it later c:

I also painted my first Tomy tonight, and it turned out really well!



It was a long process, but it was fun to do at the same time.

Sorry for the long post, I haven't updated in a while so there was lots haha. Also, for anyone who has commissioned me I am back to working on commissions tomorrow, so they should be done soon c:

Thanks for looking!