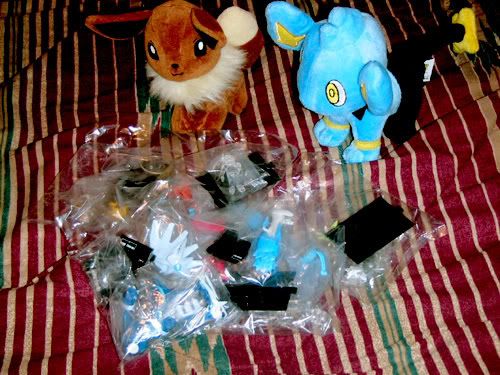 Alex and Sparky have stumbled upon a treasure trove of 10th anniversary movie zukan! And that means it's time to get them out to the folks who helped with the group buy. :3

My paypal account is RavenclawRocket(AT)Yahoo.com.

Who owes how much and for which ones:
$5 -
superdweed (Celebi)
$10 -
chatsy (The Latis and Deoxys) PAID
$5 -
ashketchumgirl (Manaphy) PAID
$5 -
bugbyte (Dialga) PAID
$5 -
pacificpikachu (Ash and Pikachu) PAID

Don't forget to tell me who you are and which one(s) you had in the paypal memo so I can get them to the right address! :3

If all goes well, I should be able to get these out and in the mail on Friday. :3 Thanks for the help with this groupbuy guys!