Hey guys! I actually have a lot of new things since last time I updated. I do have a lot of new plush in my plush collection and was going to include them until I realized how much more work that was :'D Today I will show you guys my main Abra-line collection so you can see how it has grown :)
Expect a plush update by next week!
I think this is the first time I am showing everyone my new designated shelves for my collection! A few months ago I moved my abra-line collection to a dedicated shelf because it was getting a little out of control. I like this set up much better :D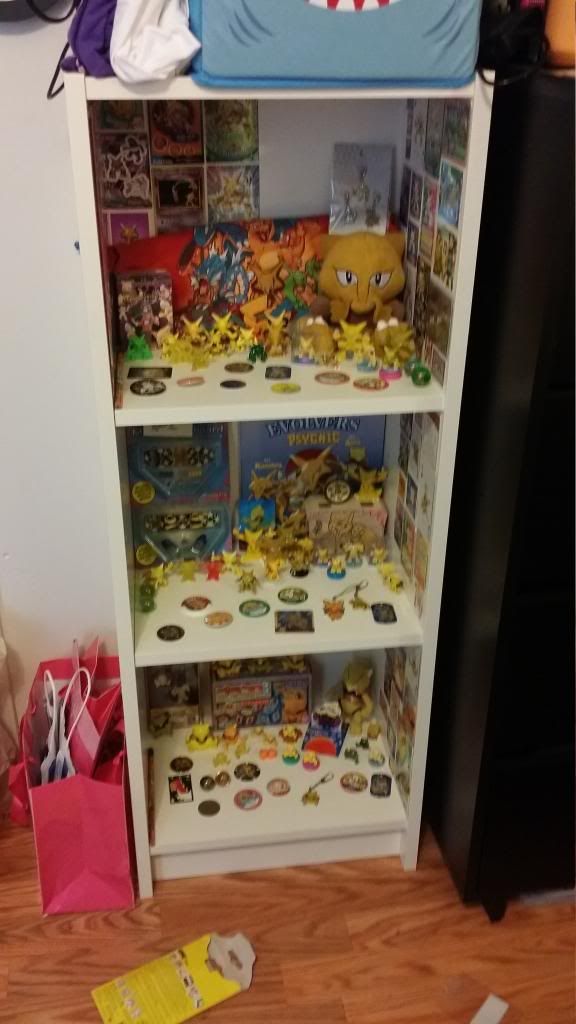 Blurry photo D:
ABRA !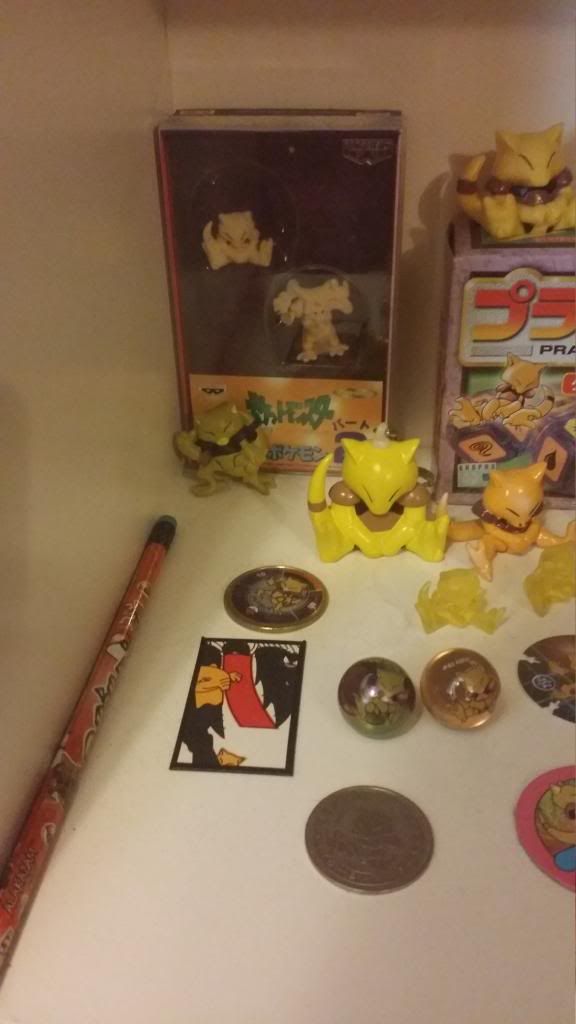 Fuwafuwa figures, clip, keychain, coins, tomy figure, and marbles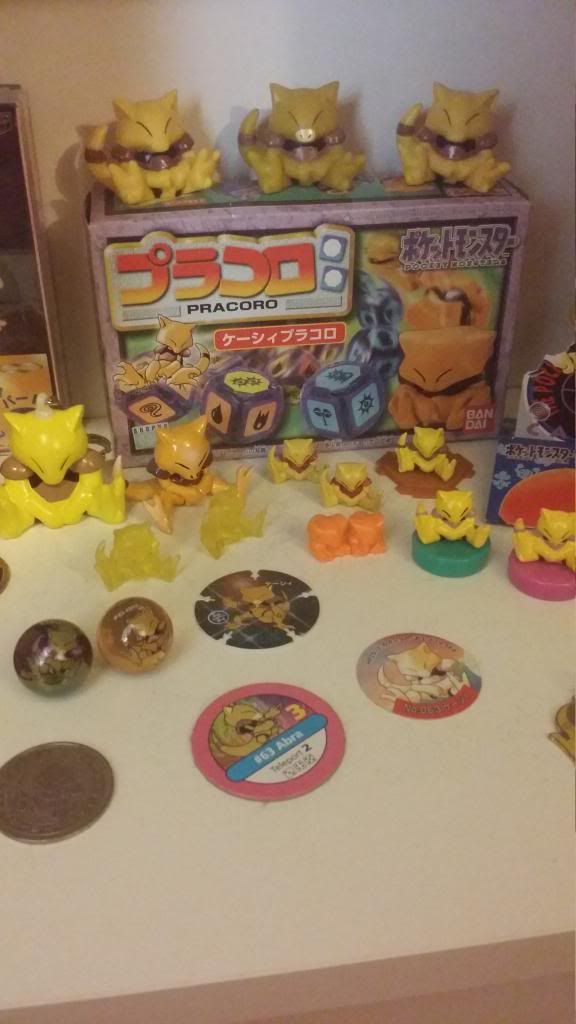 Finally got my dice :D !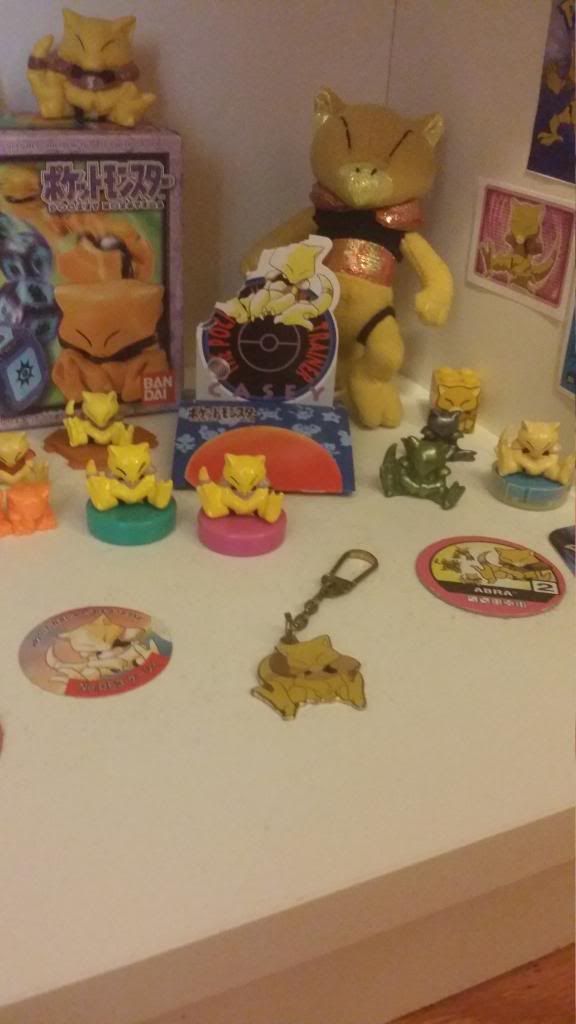 Abra Plush <3 Also my rabbit chewed the corner of my little pop up thingy :C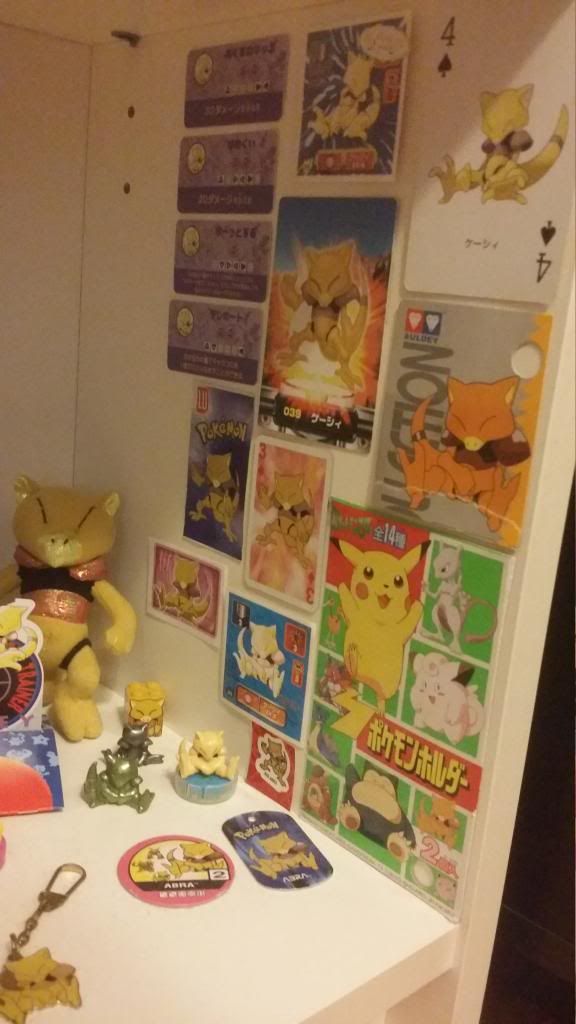 Flatzzzz~
KADABRA !
Skateboard and snowboard !
Closer up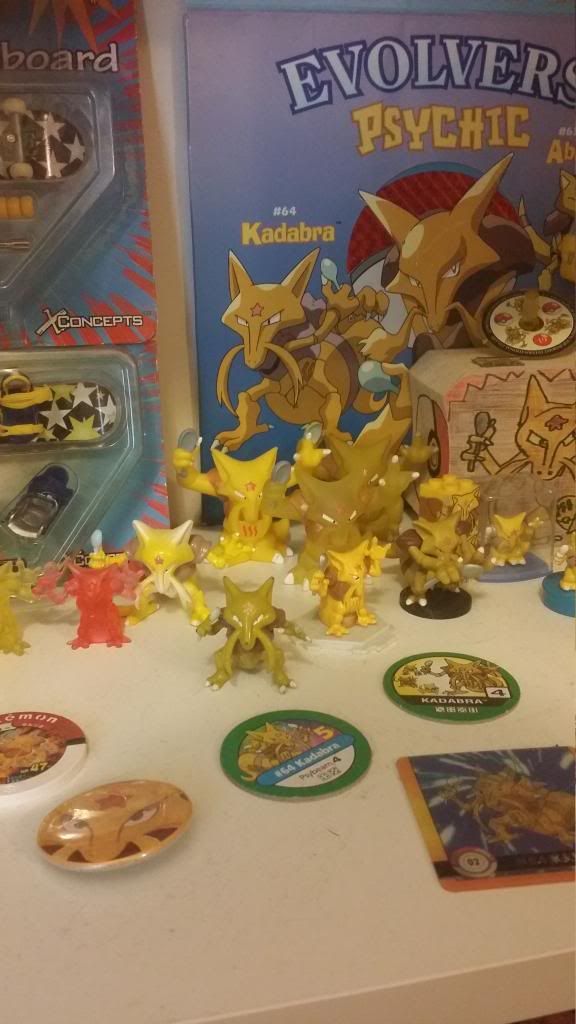 Smug ol' Kadabras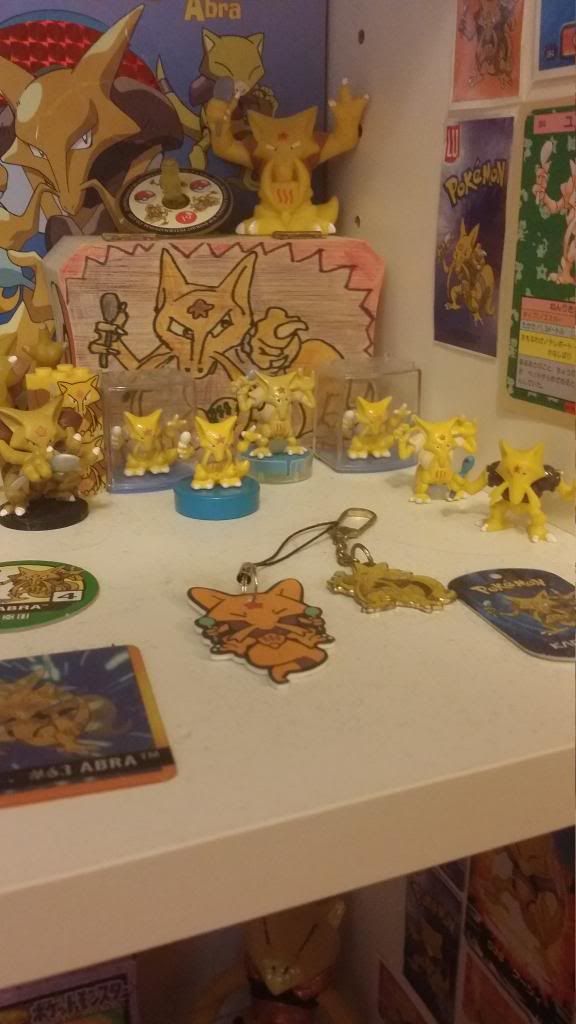 :)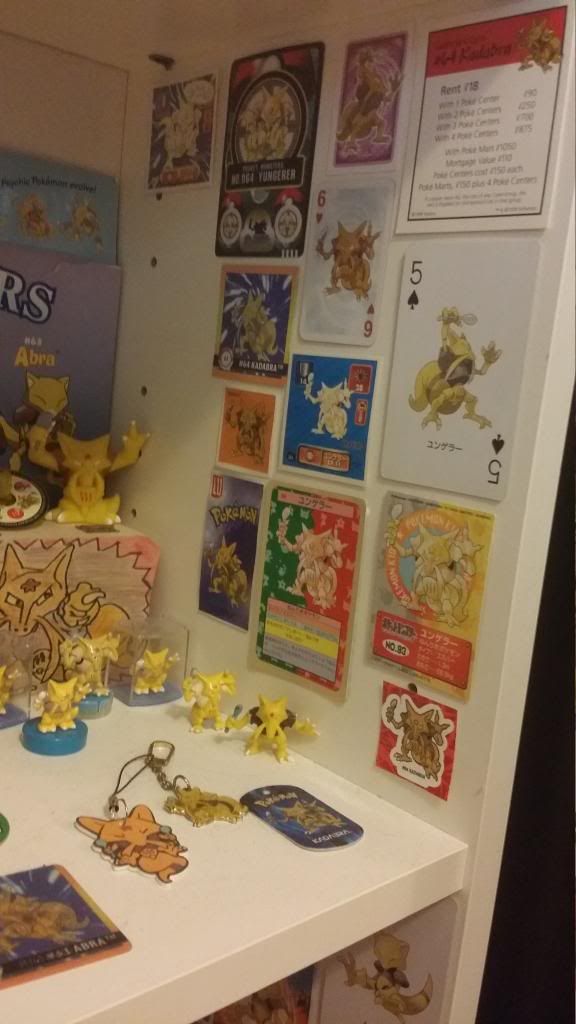 Flats
~DRUM ROLL~
ALAKAZAM <3
:)))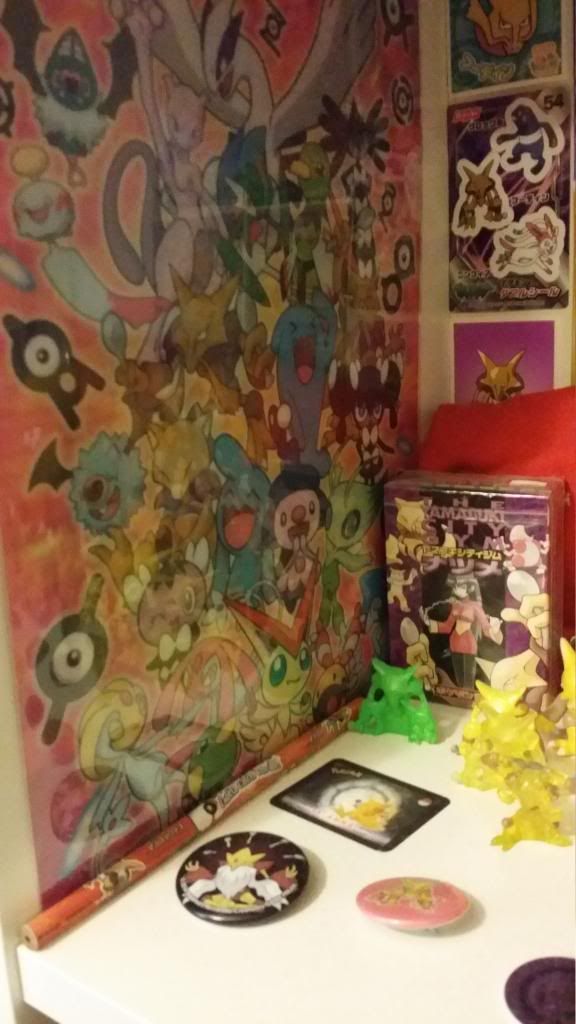 Dat clearfile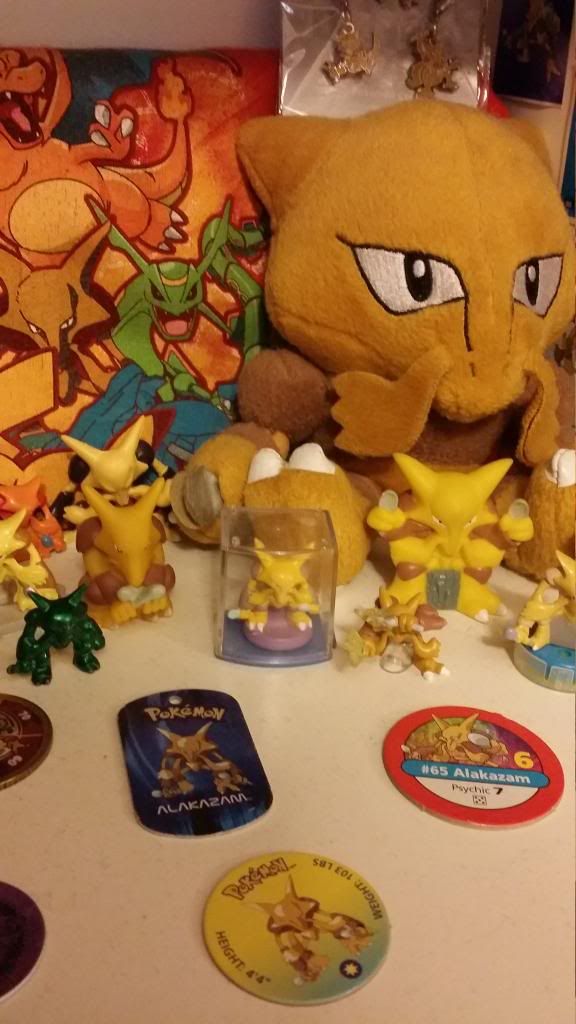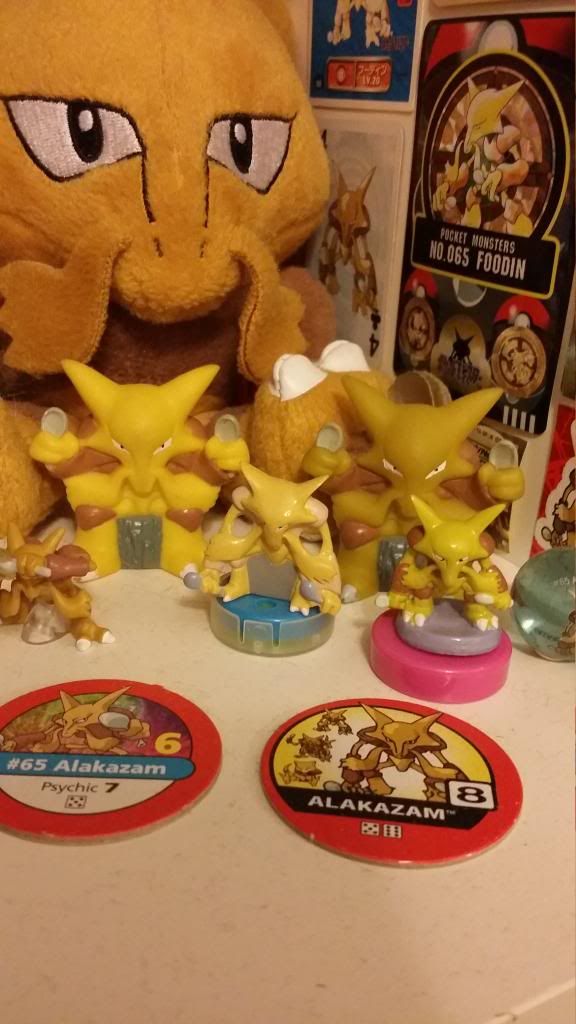 I love his plush more than life itself :'D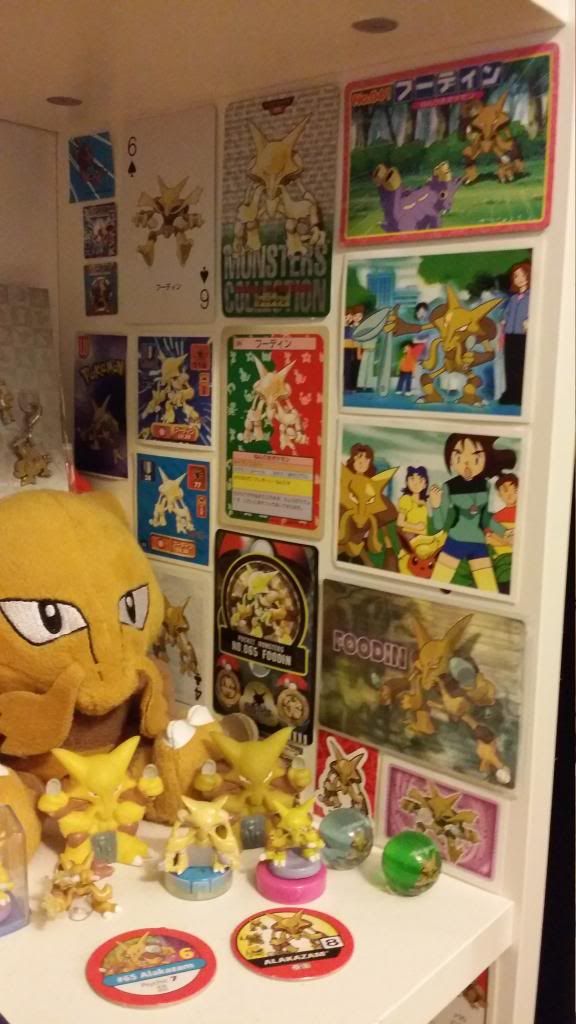 Flats :)



I'm also on the lookout for the Alakazam Clipping Figure and the Abra-line Zukan. If you have those and are interested in selling please consider me :D !!
Thanks for looking <3