I just wanted to apologize for not being very active here lately, moving has been SO much work. But everyone know's that. But I finally got my pokemon collection resituated in it's own special pokemon room! come and see :D

And my sylveon collection is finally all properly displayed and I've gotten a lot of new things!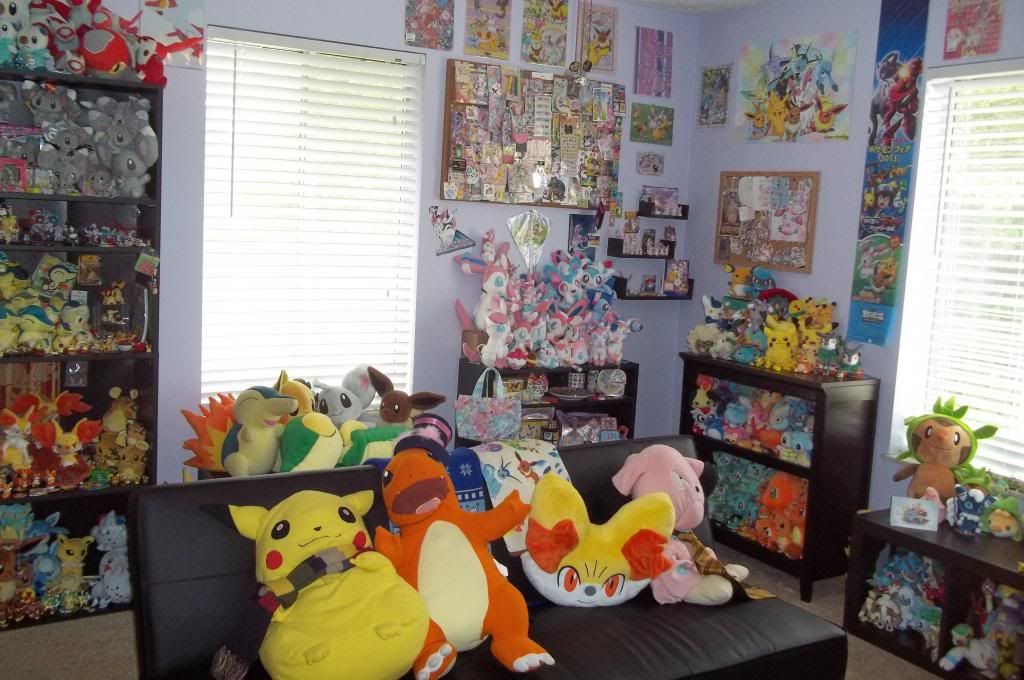 A fullveiw shot! Or the best I could do :) We decided to paint the room a nice purple! And all our plushies we used to have on our bed now hang out on the futon so we can snug them while we play video games!

...Charmander looks a little drunk with his hat and that smile xD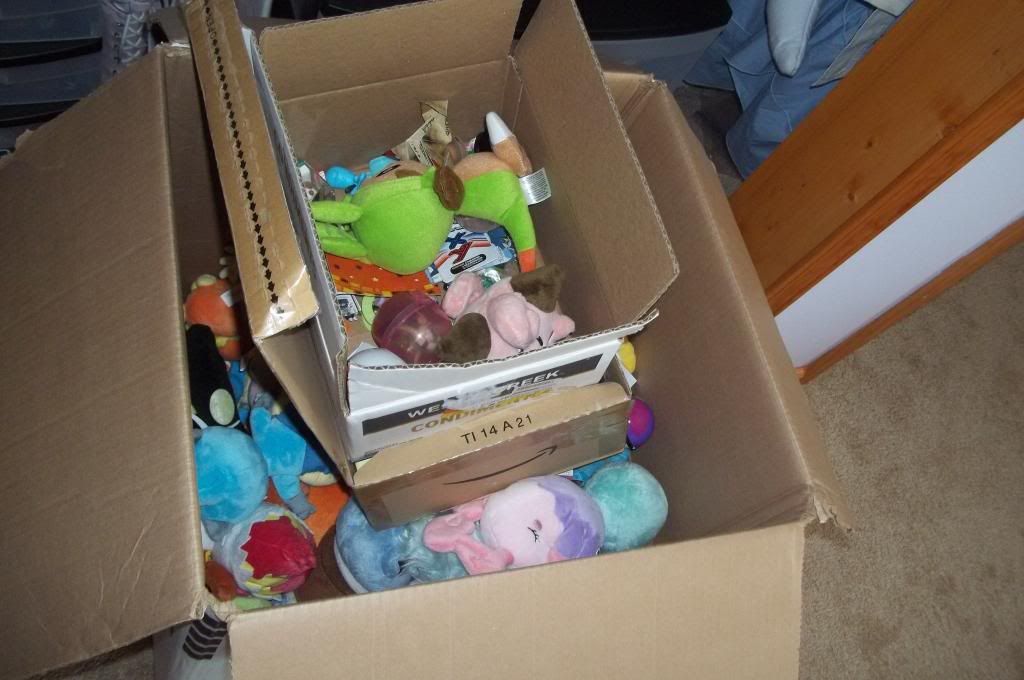 Look how sad, plushies in boxes! :(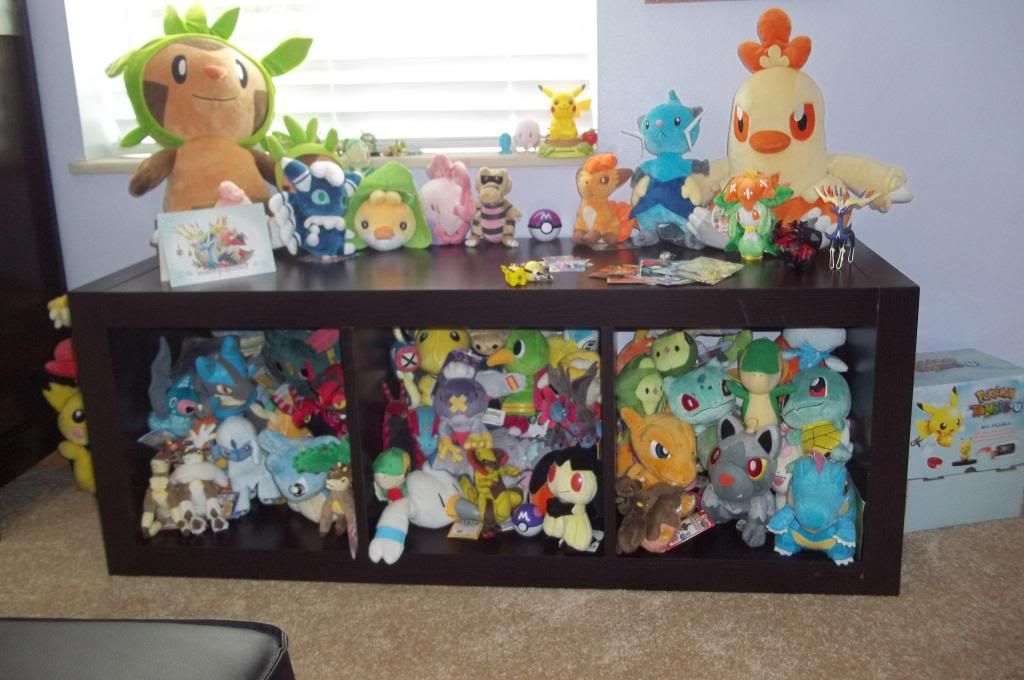 Fixed that problem! I was actually really worried that I was going to have to do some major collection weeding, I wasn't sure if everyone was going to fit in the room, I wonder how we got everything to fit in our old room when it was MY girlfriend and I, all of our stuff AND my collection. xD it doesn't make any sense!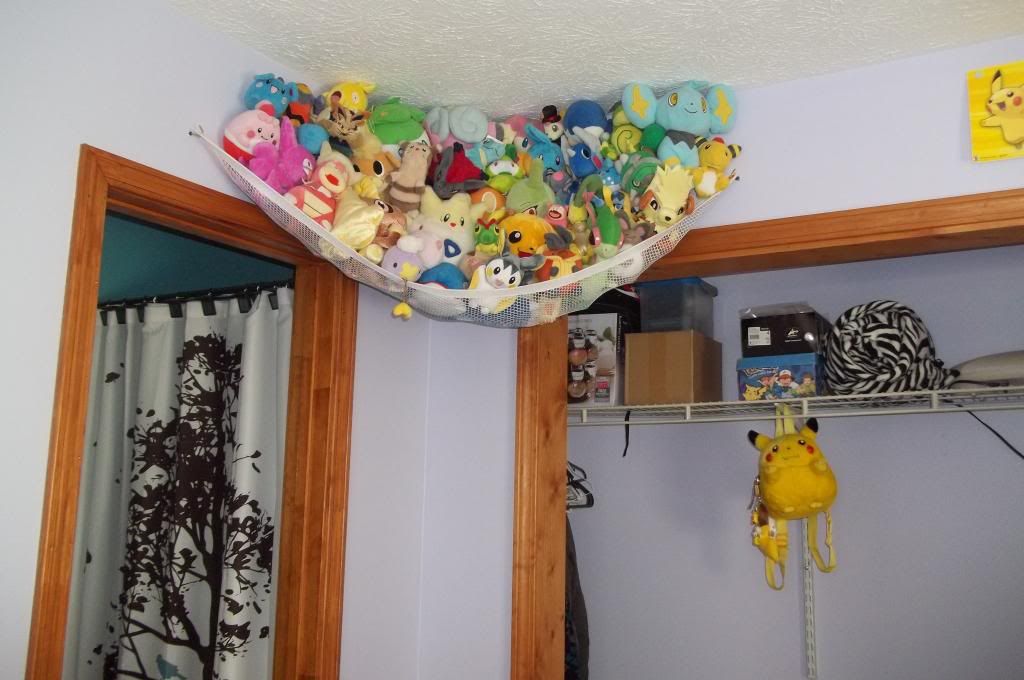 More plushies! Guys so many plushies! xD I love them all so much :D




Collection shelves! So proud of these as well :D My Minccinos look lovely and less squished and I didn't realize how big my fox "side" collection had gotten, dang!




Flats and some posters! :) Happy to be able to display all of my flats finally, instead of hiding them in boxes and stuff! I have a weird affinity for flats, they ussually have the prettiest art and things! And they can be so unique :)




Pokedolls accidental pikachu collection gogoat side collection etc... :)

It's nice to put all my pikachu's together to see how many I have actually, I knew I had a few but they were always scattered! Everyone loves pikachu right? Even if you don't want to admit it :P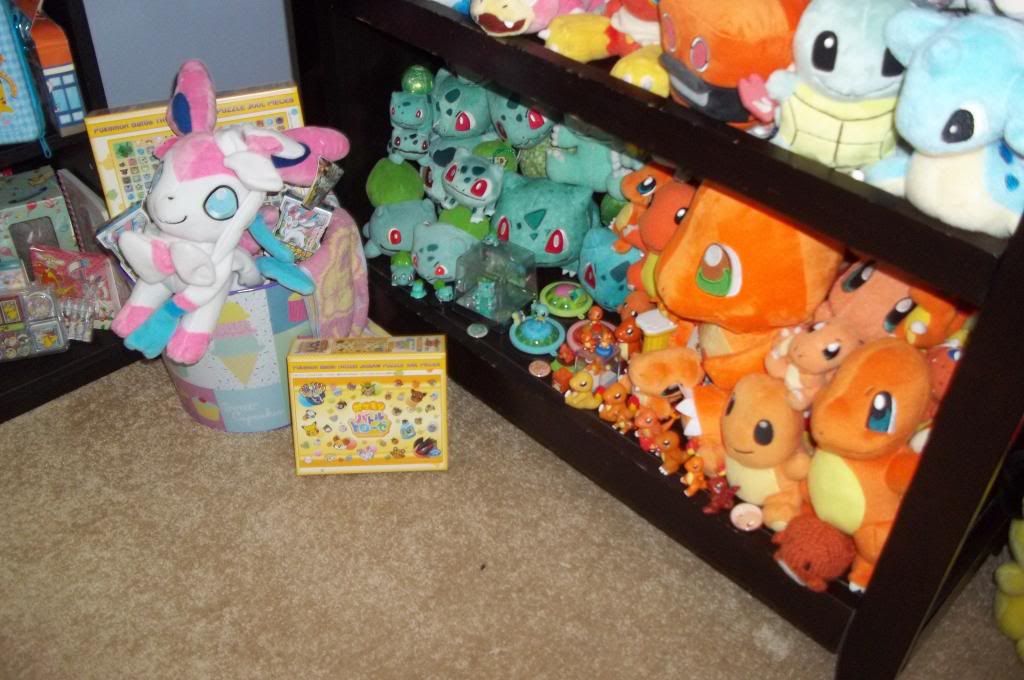 My girlfriends charmander and bulba collection :) she's very proud!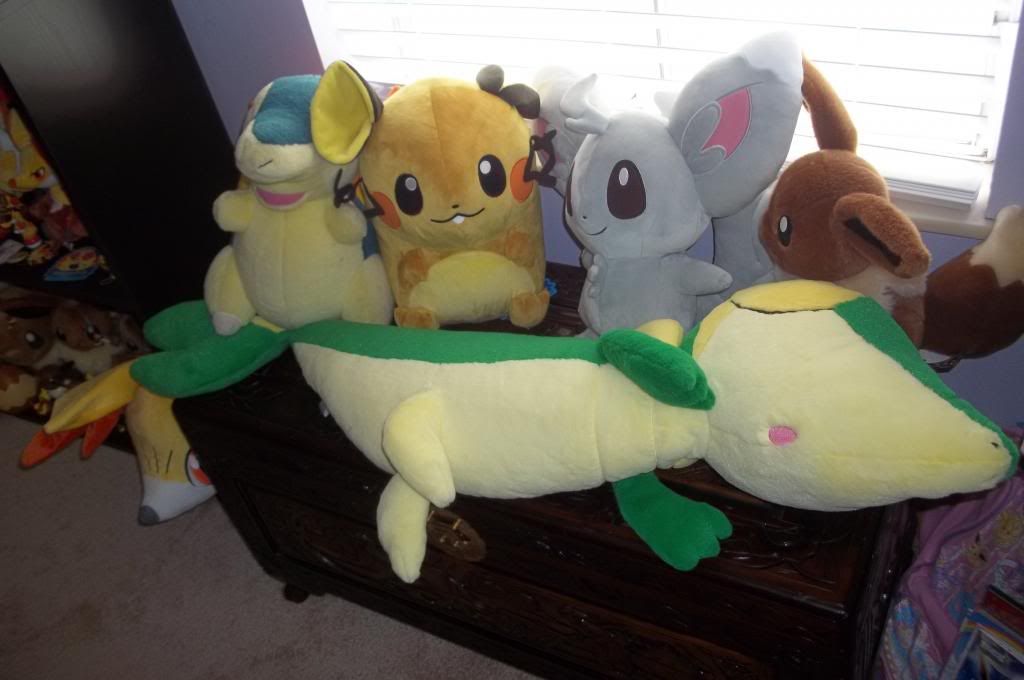 Big plushies <3333!




Psykitty gets! Man these pokedolls! The male meowstic is actually for my girlfriend though. I love how they have seperate expressions, ladykitty is so peeved xD And Malekitty wants to be happy but he has to hide it so he only has a teeny tiny smile!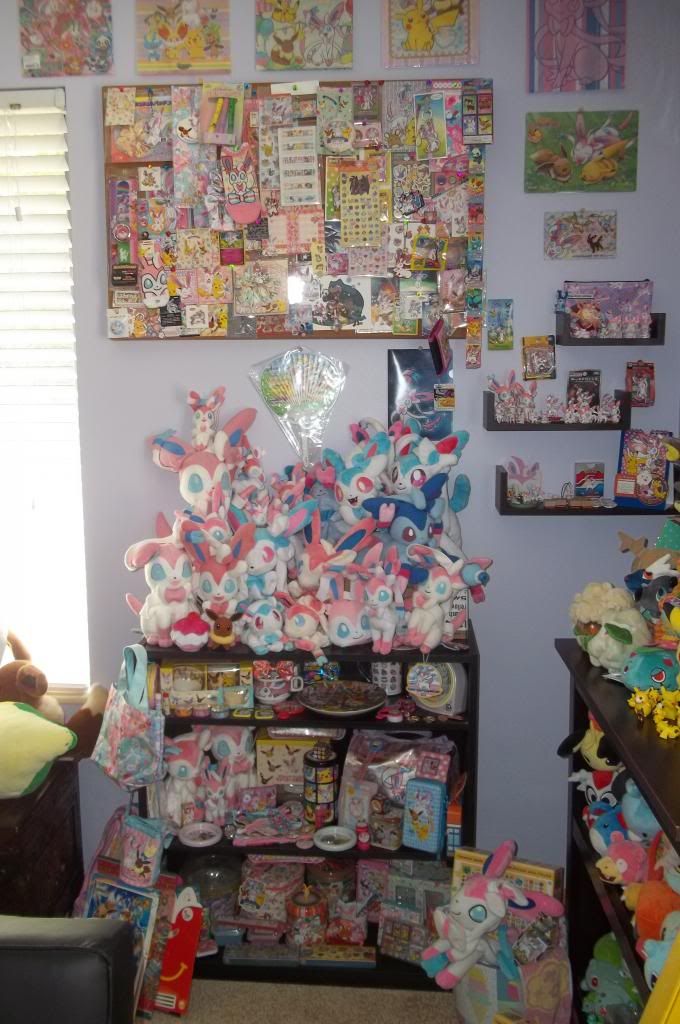 Now for the real monster! MY sylveon collection. jdsfhjsd So many things xD I had to get creative with displaying. I'll let you guys enjoy :)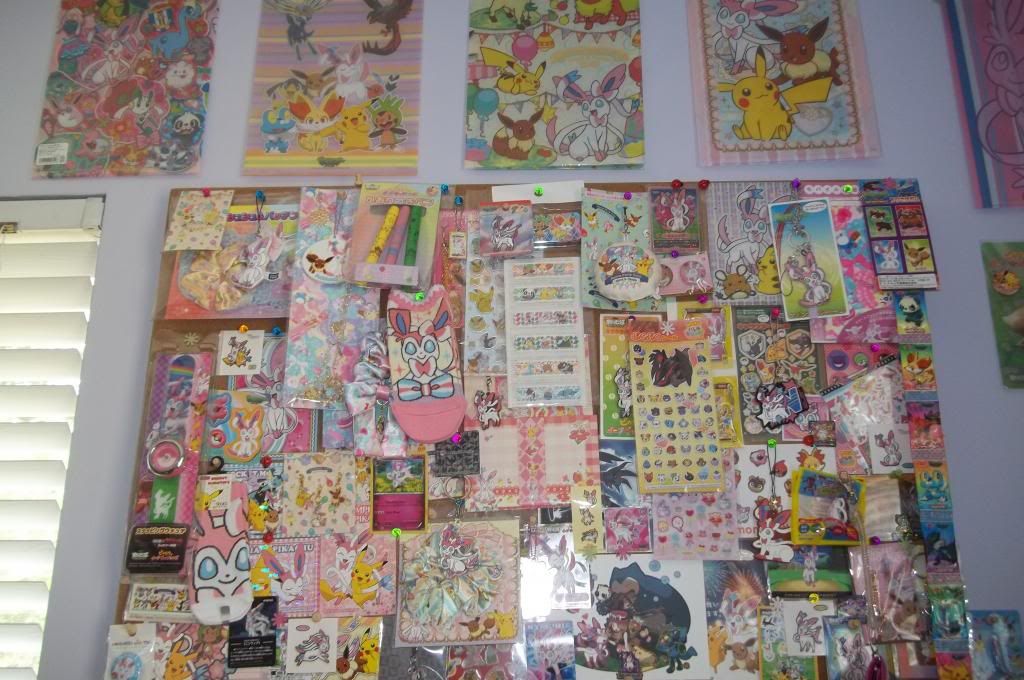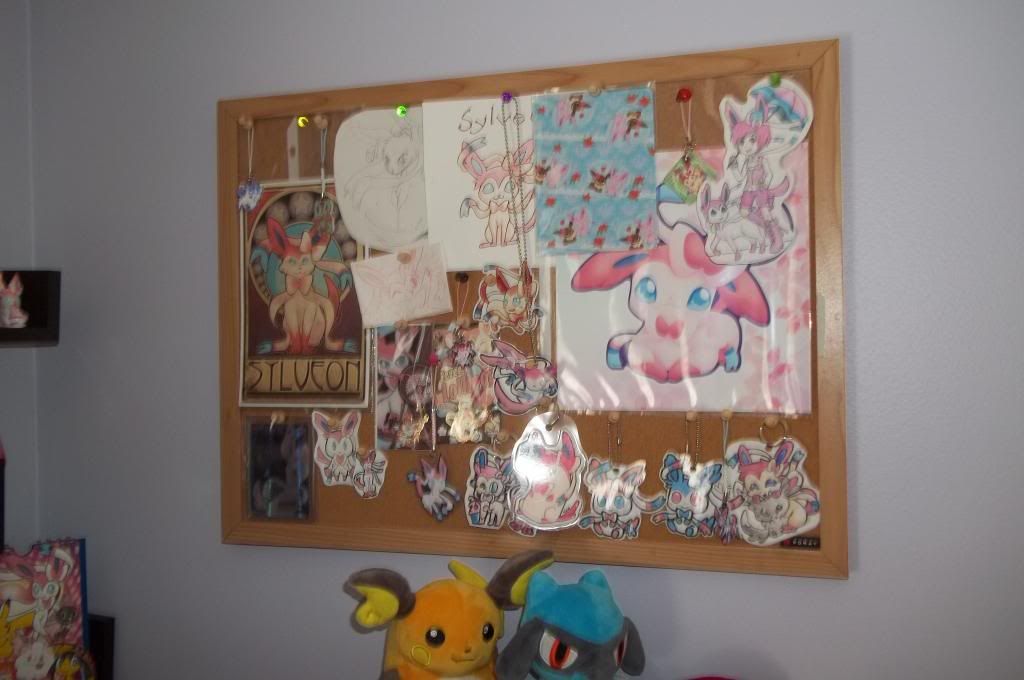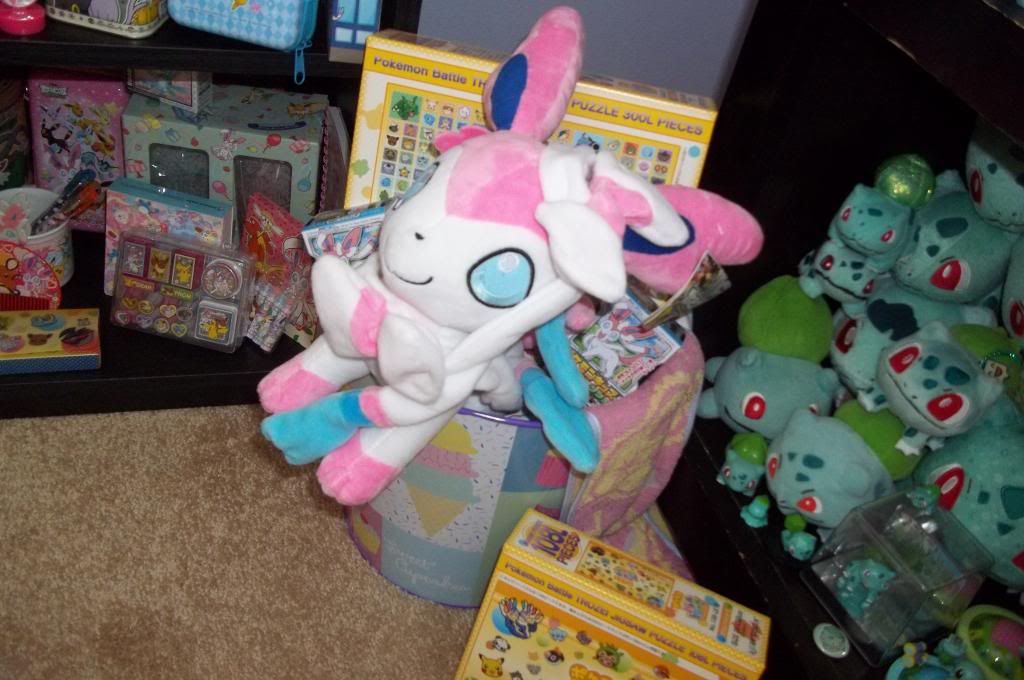 Where I keep all my sylveon related towels until I can display them better :)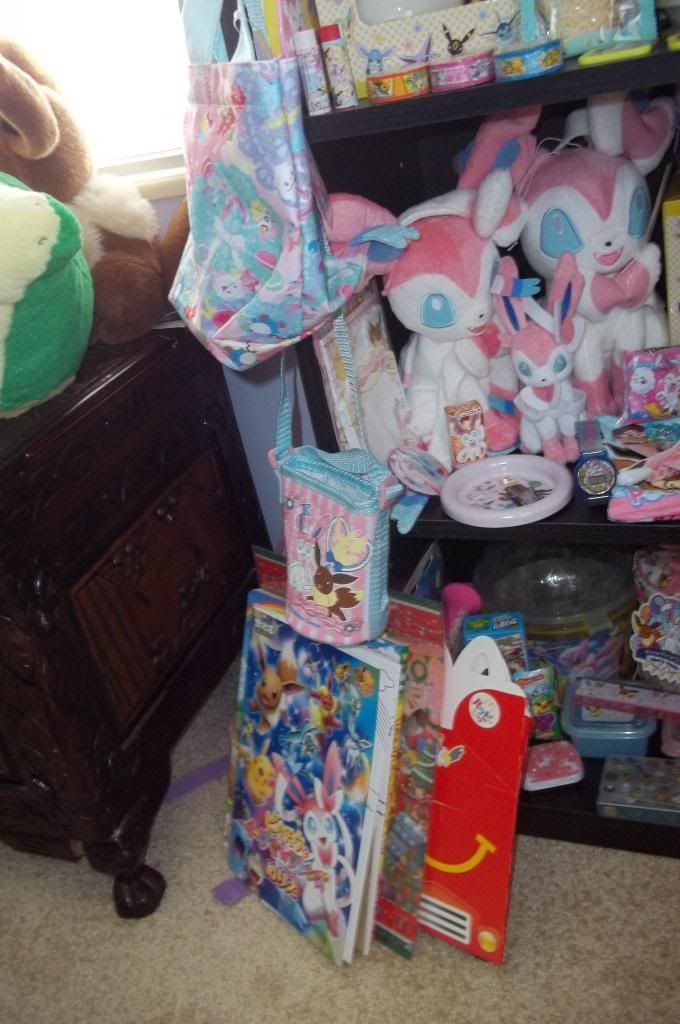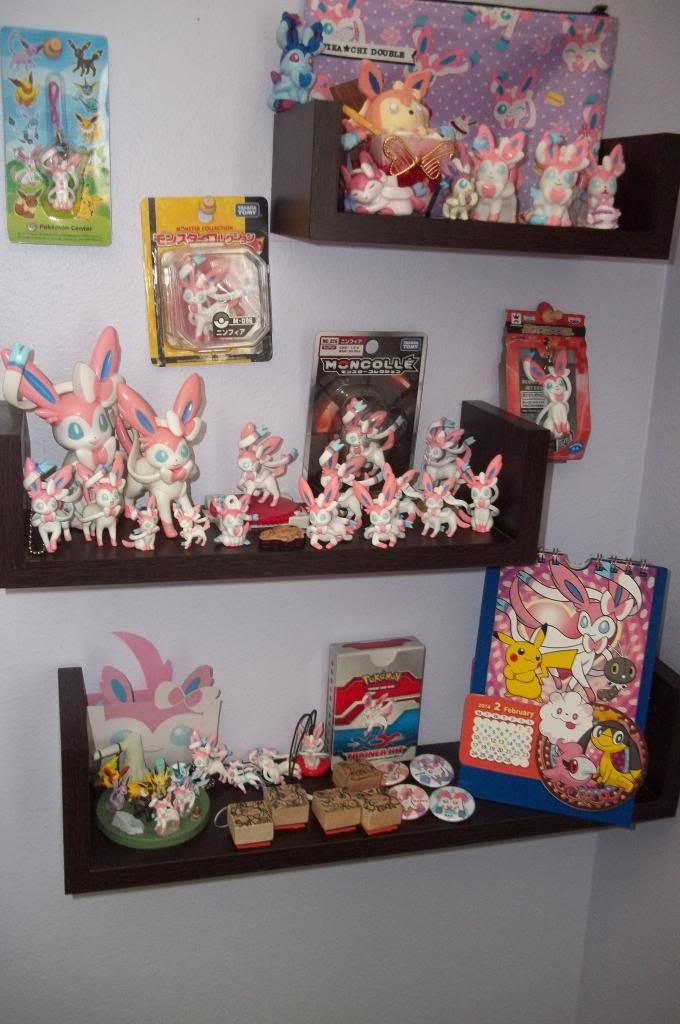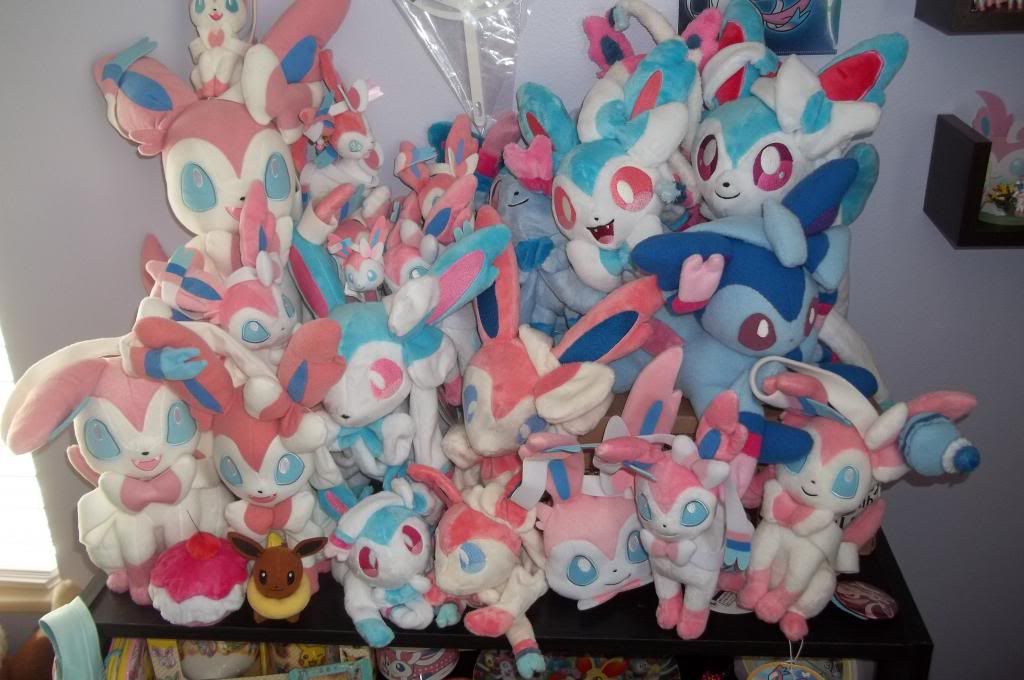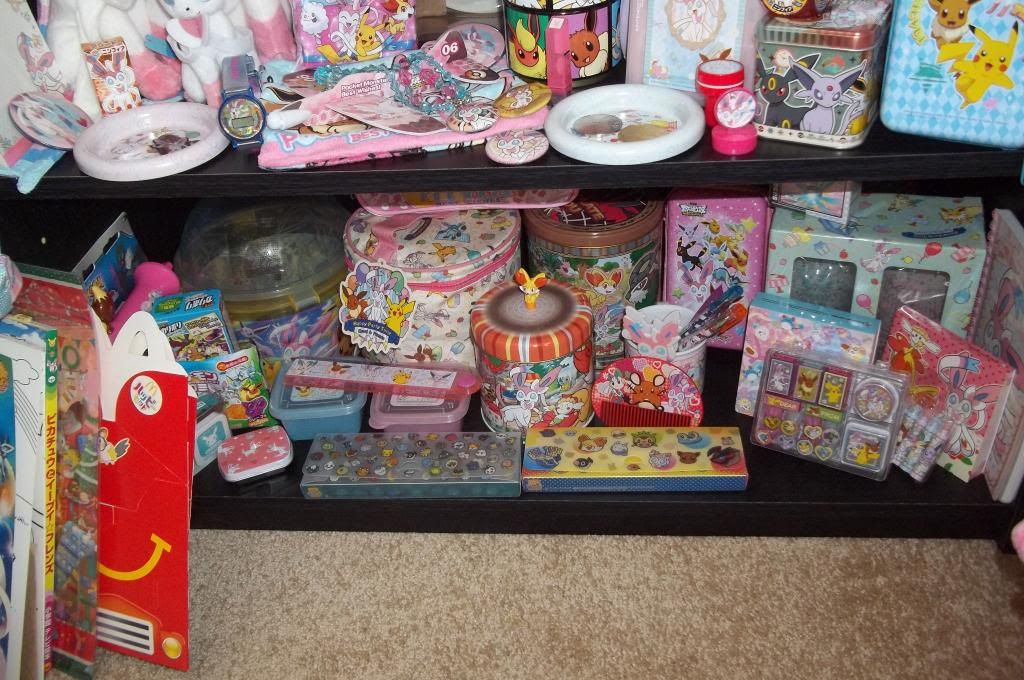 Also I've just missed all of you guys and I've been trying to keep in touch and comment as much as I can, I've only had internet in my new house for 3 days so xD

Hi again <3!