Today I decided to dig my collections out of their storage bin (as my room is currently under renovations) and make a small collections update :)


My largest collection is my Fennekin line plush collection: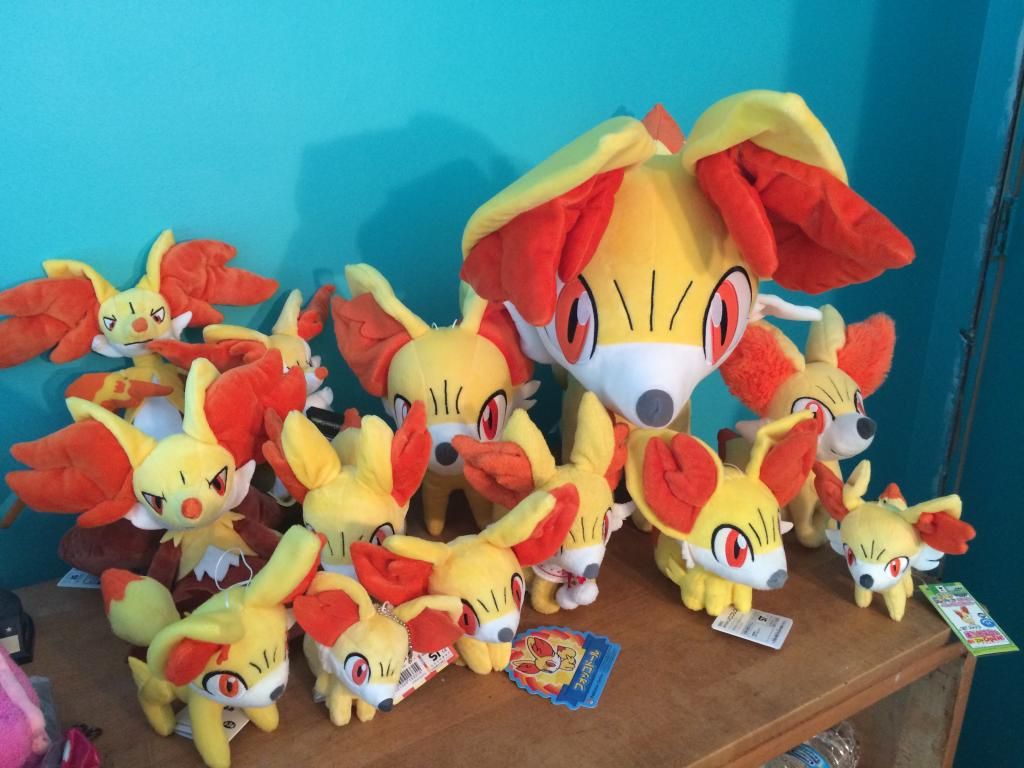 THIS PHOTO WAS RIDICULOUSLY HARD TO TAKE.

My 1:1 Fennekin, korotto manmaru Fennekin, PokeCen Braixen and PokeCen Delphox kept falling over! Plus it turns out that I didn't exactly clear enough space on my dresser, so they're all kind of cramped, oops?

I think I currently have all of the Fennekin line plushies except for the Tomy 18 inch plush and the Talky plush. And, to be honest, I kind of hope everything is all in this picture, because everything is all over the place, thanks to renovations @_@

My Furret collection is probably my favorite: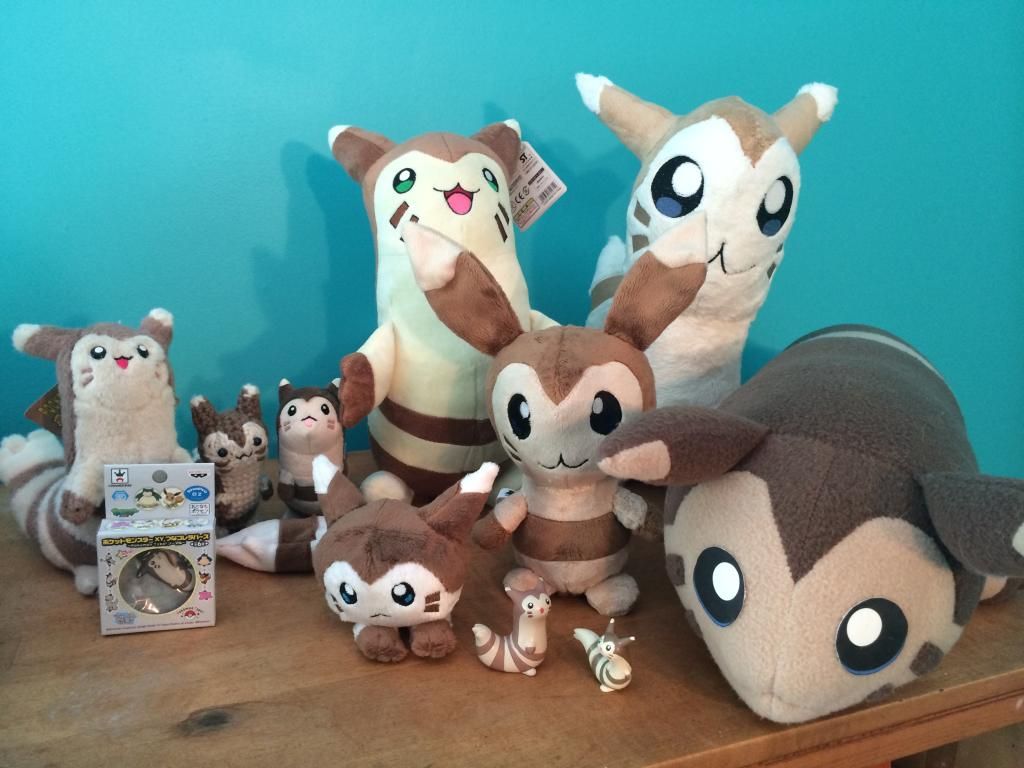 Since there is not a lot of Furret merch HOLY POKEMON TIME PROMO I've been trying to branch out into not just plushies. Hence the TOMY, the rubber charm that I got from
polahbear and the kid figure that I got from
choppii! Otherwise, the TOMY plush and the MPC plush are the only two official plushies in my collection SOON MY PRECIOUS SOON and the rest are all customs :3

I'm going to have a lot more customs entering this collection soon >:D

And I just realized that my TOMY is turned the wrong way, oops. Oh well, I'm not taking this photo again XD

And my last collection is my smallest - my Buizels:




I just started collecting Buizel so I don't have that much yet - although I have a kid figure on its way. This collection currently consists of: ILM Buizel, TOMY laying Buizel, Banpresto Darkrai Movie Buizel, and a Buizel pokedoll! Anyhow, I think I need to take a small break so I can actually afford the Pokemon Time promo next month, so this collection is going to be staying this size for a while - poor guy.

Anyway, thanks for taking a peek at my current collections :D and hopefully I'll have more gets to share soon!