It's pretty rare that I see something of Ash that I don't already have, or at least know of it's existence. I also thought that I had all of the Pokemon statues. So when I found this on eBay, I FREAKED. It's a diorama from the Pokemon 4ever movie from 2001. The title from the eBay auction was "Celebi a Timeless Encounter Theatre Promo Deluxe Figure Diorama Resin 2001 Movic"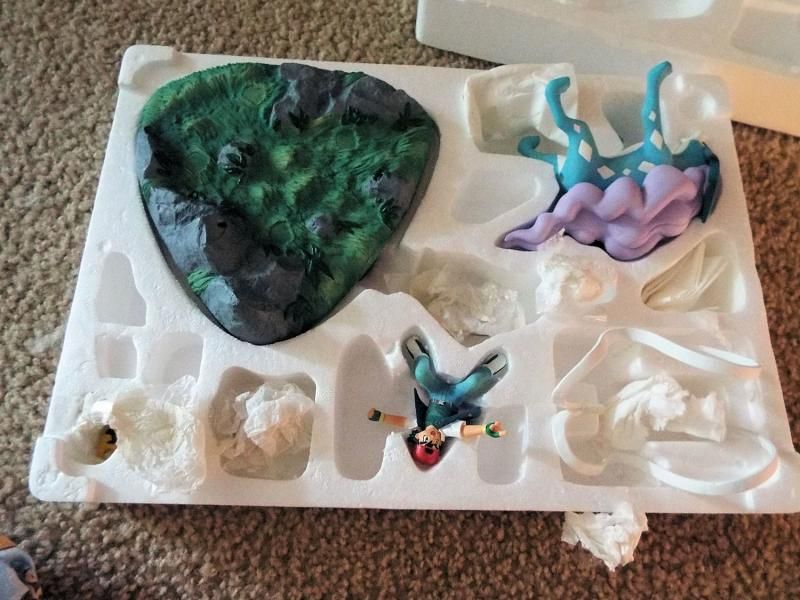 Preview pic.. click the cut to see it all together!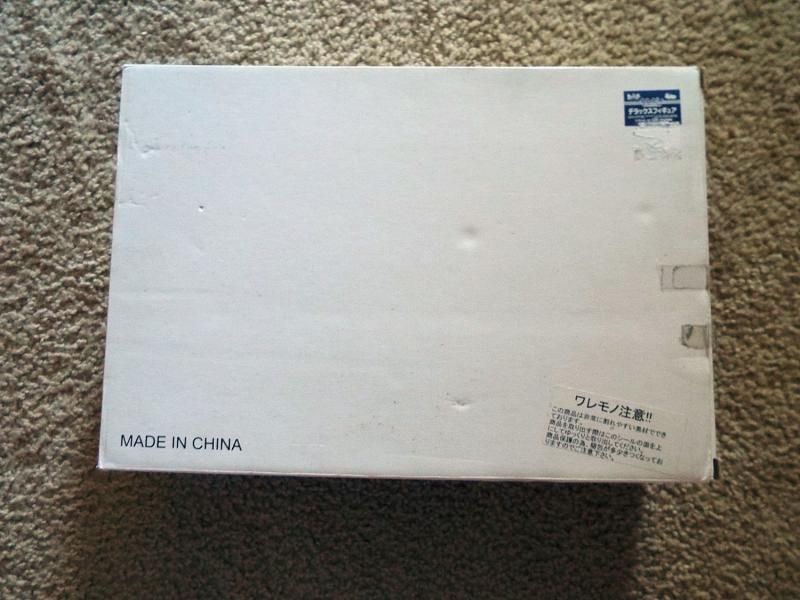 Original box!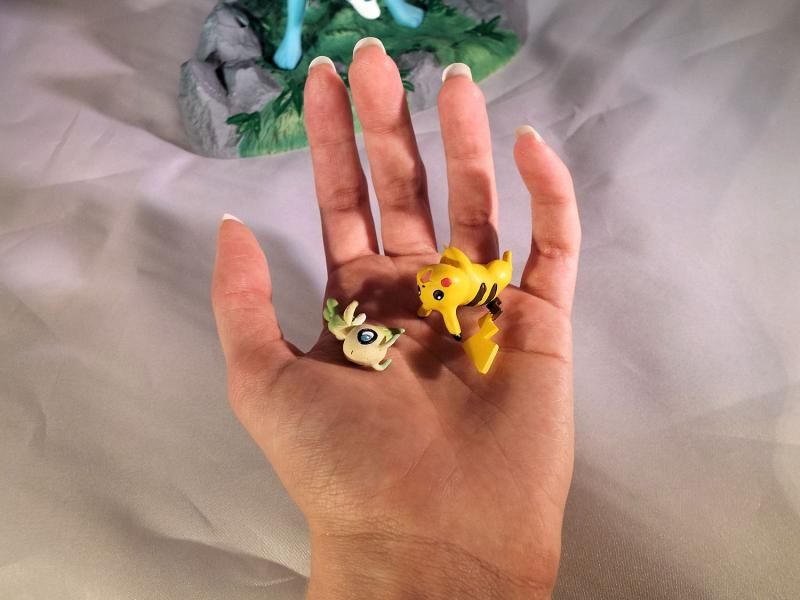 It's a pretty big figure, but Pikachu and Celebi are fairly tiny!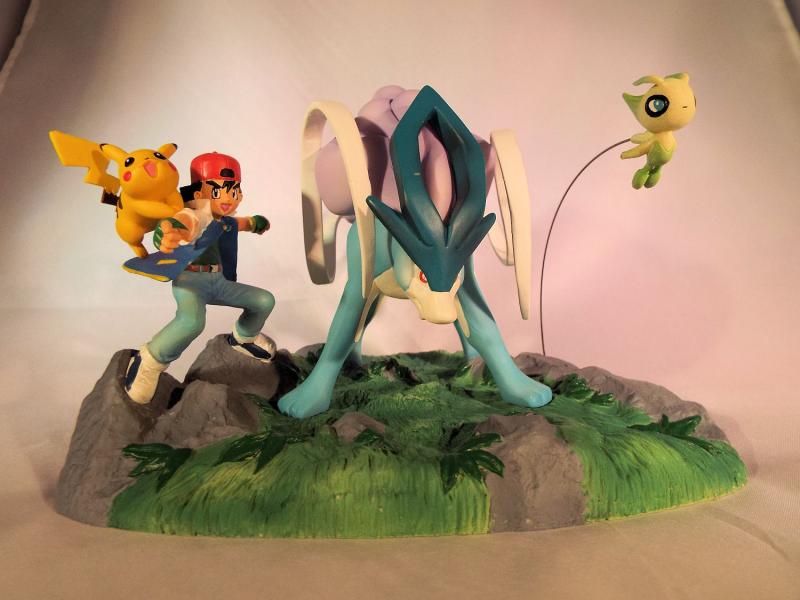 Isn't it beautiful?? Suicune has a small chip on his.. his.. head.. thing? The figure is in absolutely mint condition otherwise. I am, however, considering gluing Pikachu to Ash, and Ash to the base, and also Celebi to the wire. Ash and Pikachu especially are a crazy sort of balancing act. Currently I am keeping the figure in the box until I get a glass case. While I had it up, it was on a flat surface with me looking at it, no movement, and Ash and Pikachu suddenly tumbled. They fell several times during the shoot. Onto more views!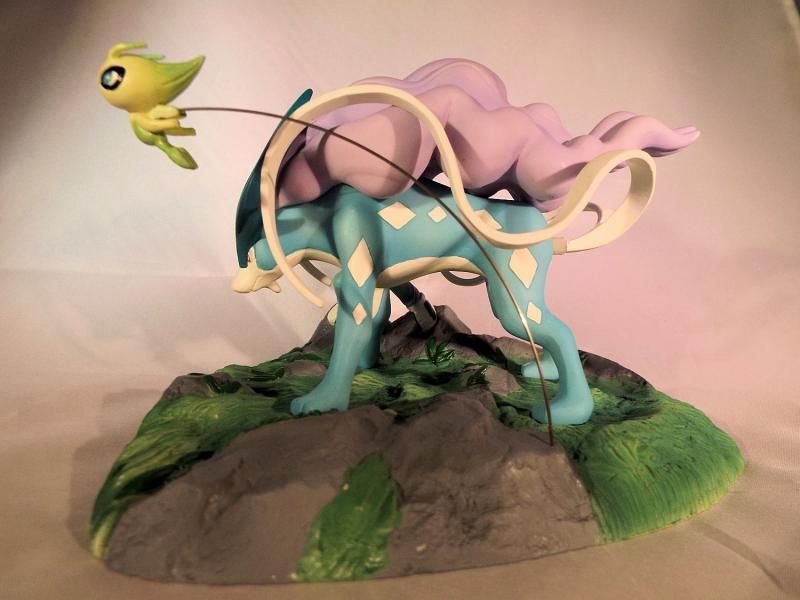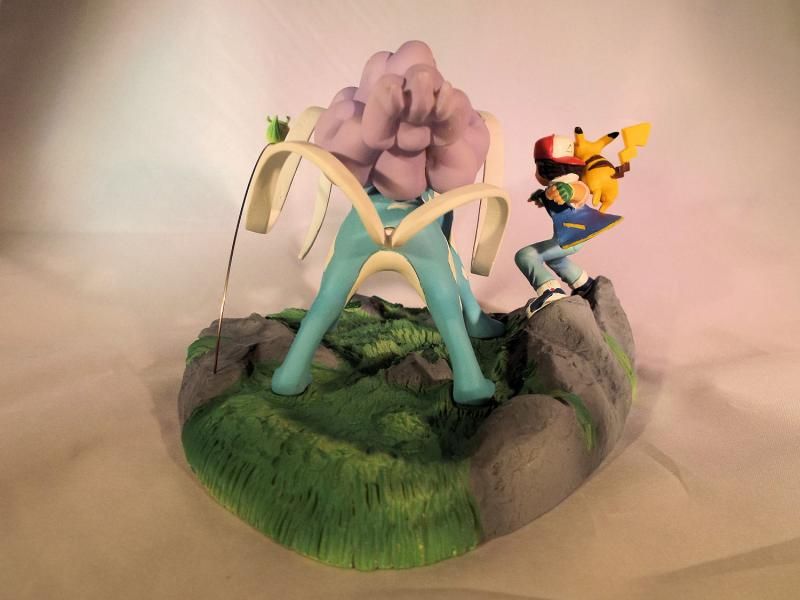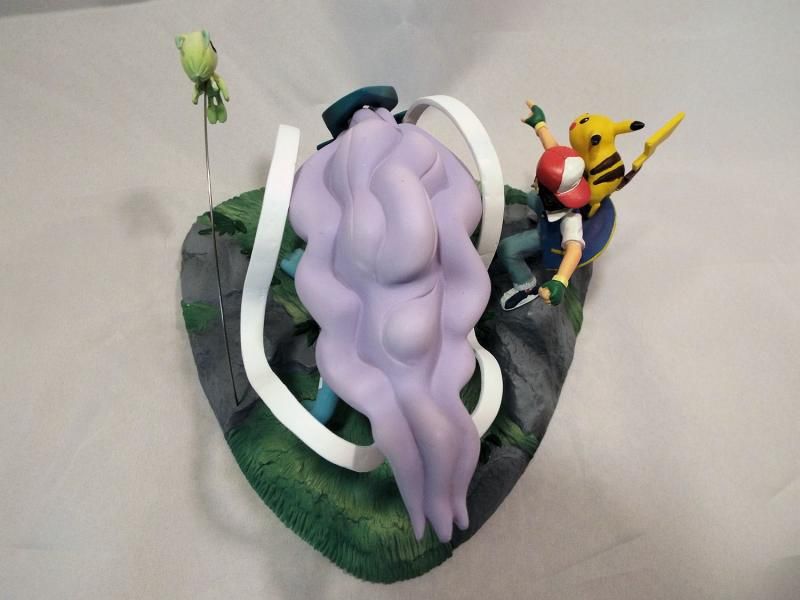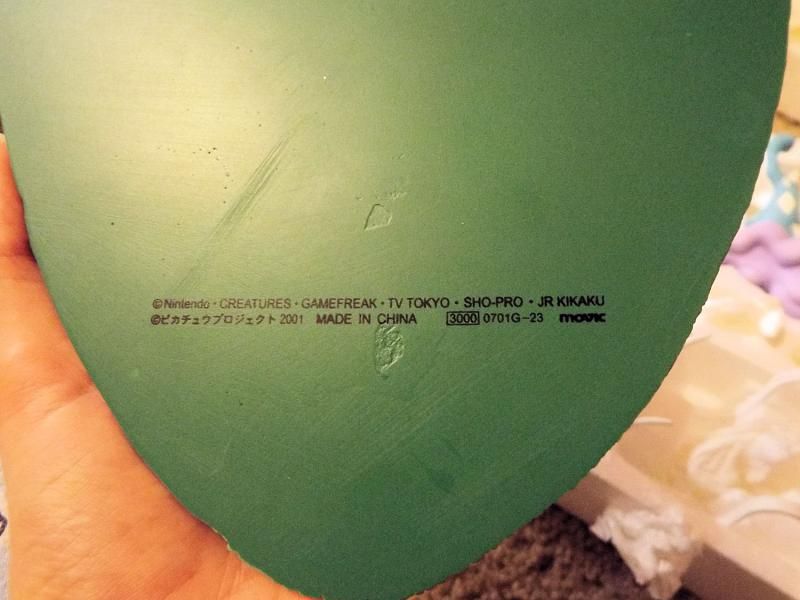 It came with the original instructions.. My mother cleaned my house for me and they have somehow gone missing. I'm sure no one would have thrown away something with Pokemon pictures on it in this house, but after an hour of searching I came up with nothing. If anyone has the instructions or knows someone that does, I would pay good money for them!

So.. sadly I have absolutely no information on this, other than 2001 movie promo. The person I bought it from got it while on a trip to Japan, then took it home to France. I would LOVE to know how many were made, how they were distributed, and how much they originally cost. Any information at all is appreciated! I was super excited to find this statue, it has immediately become one of my favorite pieces in my collection. I'm most known for my Pikachu collection, but I also have a sizable Ash collection, which you can see HERE. I don't know of many other Ash collectors here, but if you have any non flat merch of him, I would love to see it!

Kinda bummed that there's no tag for Ash/Satoshi :(!!! Is there a reason for this, or am I just completely missing something? I would love a tag for him and the other humans so I could find other Ash collectors and merchandise!