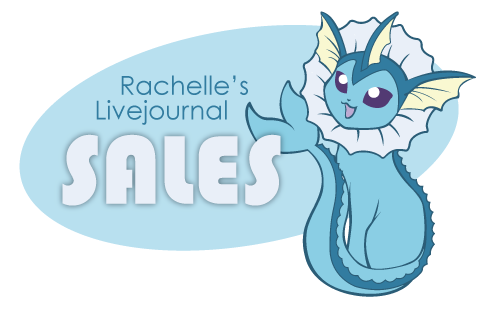 Time for a sales post! Some good stuff in here, as due to some financial concerns (wedding!!) I am trying to slim down my main collection to just charms.

Up for offers as well are two amazing custom plush by Baby London Star and Glacidea.




Sales Policies
- I accept Paypal only right now.
- All prices in USD.
- Please make sure to include your username and what you bought in the paypal note :D
- I ship from Canada! If you need a quote, please ask before agreeing to buy the item.
- Please allow 1-2 weeks for shipping! My shipping days are usually Friday to save on gas, so if anything unexpected comes up, that means I've missed shipping for that week. If your order is time sensitive please let me know in ADVANCE so we can work something out!
- If there is anything wrong with your item when you receive it, please let me know! But if it is uninsured, I am not responsible for lost or stolen items in the mail.
- If shipping (or anything else) is a concern, please ask before committing to buy :)

HAGGLING
- Feel free! But please do not be offended if I turn down your offer.
- I am more likely to accept haggling on multiple items.

TRADES
- Unown "A" Pokemon Center charm


OFFERS




Baby Lonbdon Star Weepinbell plush
Absolutely amazing in every way. This plush is about the size of a Pokedoll, made of soft minky fabric, with soft colours. This artist is not only highly sought after, but she NO LONGER DOES COMMISSIONS. I spent the better part of a year deciding whether or not to part with him. This is absolutely your only chance to own a Weepinbell by Char.

Offers start at $300.




Glacidea Parasect Plush
A little bigger than a Pokedoll, this cutie is made of minky! His little feet are to die for.

Offers start at $50.

Offers for both plush end Friday, June 27 at 11:59 EST>
Countdown timer here!


SALES




Canvas plush
Flareon (mint with tags) - $100
Growlithes (mint with tags) - $75
Jolteon (no hang tag, has tush tag) - $85



Blastoise Pokedoll - $30
Vaporeon Pokemon Center plush - $25
Charizard plush - $40



Lugia Pokemon Center charm - $15
Ho-oh Pokemon Center charm - $15
Custom Espeon charm by Winterwish - $10
Pokemon Center Limited Edition Lottery Prize - Red Gyarados Tomy - $30
Pre-HG/SS keychain set (Chikorita/Bayleef) - $8
Pre-HG/SS keychain set (Cyndaquil/Typhlosion) - $8



Mega Ampharos Pokemon Center charm set - $14
Mega Venusaur Pokemon Center charm set - $14
Ampharos Pokemon Center charm set - $30



Pokemon DVD collection - Episodes 27-52 - $25
Pokemon DVD "Psychic Surprise" 3 episodes - $10
Pokemon Colloseum for Gamecube - $30
Pokemon Black DS - $15



2013 Pokemon Center Calendar - Sticker sheet unused, cute artwork for every month! - $10
2013 Pokemon Time Day Planner - Used! Has some nice Poketime artwork in it though :) - $5
HG/SS Pokemon Center notepad - Full-color pages with various 'mons like the Espeon below. Some pages missing. - $5