Well first of all, I've given feedback to everyone who has won a swing charm and paid for them here -> http://pkmncollectors.livejournal.com/17344907.html

And just a reminder that any payments not received by the end of the month, you will lose your claim(s) on them and they will be sold to others in the community, as it's been nearly a month now to give people who originally won something to get back in touch with me (They were all messaged personally), since I kinda made a boo-boo, much time was given for them to get in touch with me



Anywho...



I was given sales permission by entirelycliched on 2/11/2013



So I have a total of 36 unopened booster packs that I got from friends on my recent birthday, but there aren't any cards I'm looking for in these sets as of this moment, so I'm looking to see if someone in the community is interested in them. I'm looking for about $100 (+$10 for shipping roughtly) for them altogether, and I prefer to ship within the U.S.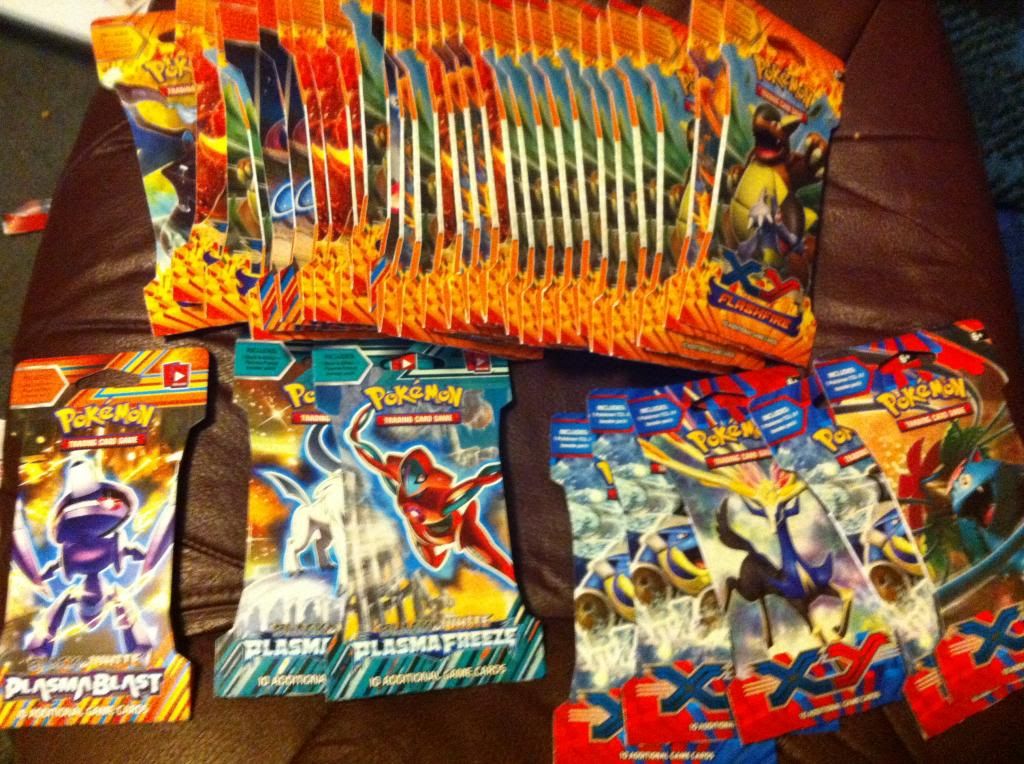 Also I am willing to accept partial trades, but I'm only looking for a few things, which I'm noooot too sure that people would be willing to trade for, but here goes something.

Charmeleon Mirage Plush
Charmeleon Applause coin bank (Would love this so much)
Charmeleon Postage Stamp pin
Or anything that's kinda rare-ish Charmeleon wise (If you have anything you'd be willing to offer, just gimme a pic of it

Also Raikou items are nice, so as well feel free to offer



I also have 76 assorted TCG online codes from the following sets
XY
XY: Flashfire
Plasma Blast
Legendary Treasures

So feel free to offer on those