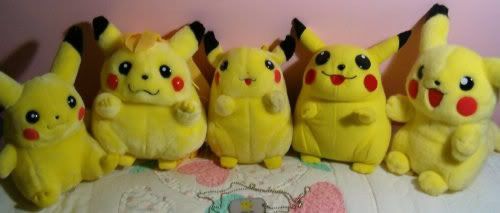 This weekend was fantastic for flea market finds. I got the 5 plush and the Pikachu dogtag, pictured above, for $12. No shipping, no handling, no tax, and no waiting for the mailman.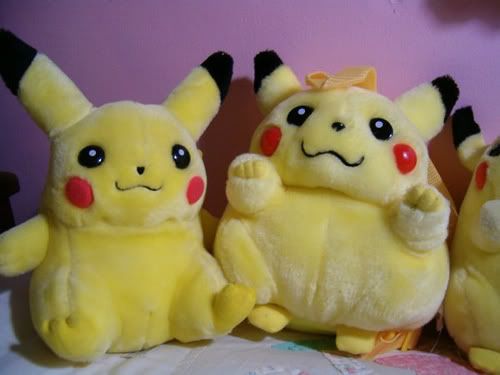 I found these guys from a plush dealer buried amongst Spongebob and Scooby Doo. They were two for $5. The one to the right is a backpack. :)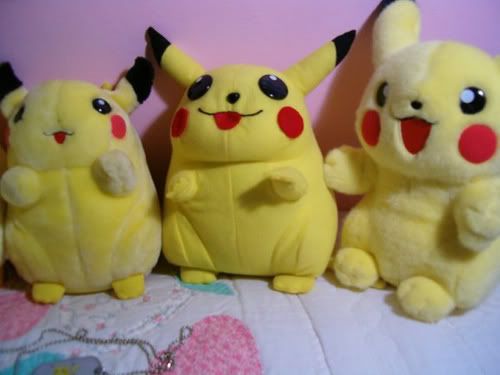 The two pictured on the right were also from the same dealer and two for $5. The one on the left was a really lucky find. It's the talking Pikachu plush you can usually find cheap on the internet, but only because it doesn't talk anymore. Well, mine talks, and moves, and his cheeks light up perfectly. And he only cost me $1. I walked aroung the flea market holding him like he was gold. :D



You may have noticed that one of the Pikachu's looks a little different that's because this fellow has undergone PLASTIC SURGERY.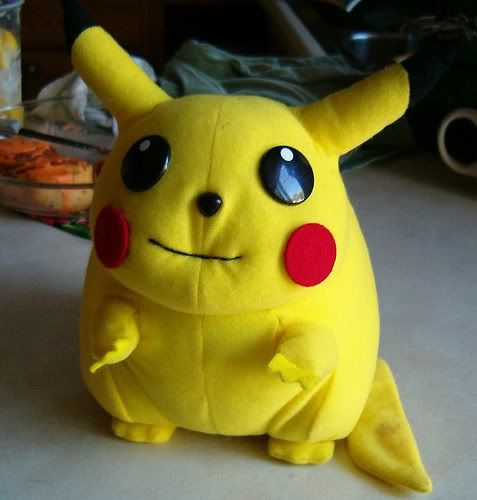 He sure was an ugly creature, but the more I looked at him the more sorry I felt and I couldn't just leave him like that. Besides he didn't cost too much and even if I did mess him up it couldn't be any worse.

So, I cut his cheeks off, replaced them with felt, and moved them over a bit. Cut his mouth off, embroidered a new one using backstitching, and gave him a felt mouth to cover up the funky sewing that was part of the plush itself.

Here is the result: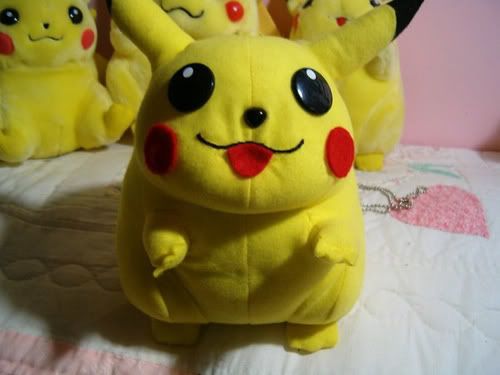 Much less ugly! I am no longer ashamed to look at him.



Also, I was wondering about this Venusaur plush. I'd love to get my hands on one, but is it really worth that much? Is there someplace else to get for less than that? I've searched and used all of my google-fu but have come up empty.