Thanks to those who commented on my last post or expressed interest in the sales post!





For this post, I ONLY accept Paypal outside the UK.
Echeques are fine!
I'm not interested in trades at this moment.
I accept haggling! Please don't be afraid to haggle! I won't bite :)
Please do not post things like 'I want it soooo much but I can't afford it!' It's annoying to say the least.
Flaws are stated if they cannot be seen from the photo. All others are in brand new / mint condition.
Prices listed as $US.
Items can be combined with anything from
store_xiii.

Shipping info
Prices based on small orders only. Apologies, but it appears that the UK have upped shipping prices. Prices include bubble padded envelope.

UK - $2 (Second class)
Europe - $3
US/Canada - $4







I - In-case figures
II - Amada Stickers
III - Various Gashapon
IV - Misc
V - Movie Kids
VI - Older items - REDUCED
SPECIAL - Shaymin






I - In-case figures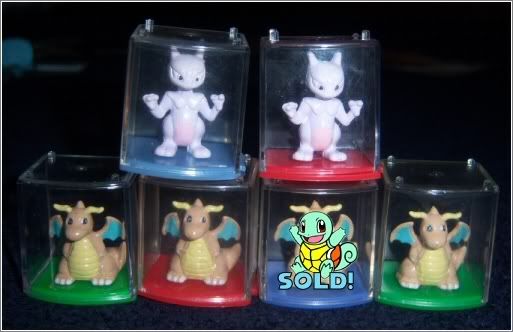 $3 each (NOTE: ONLY ONE MEWTWO FOR SALE! Please choose which colour you'd like)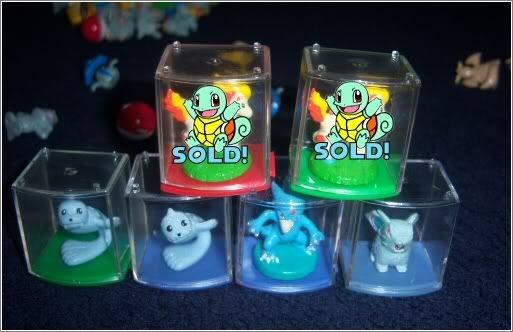 $2 each



$2 each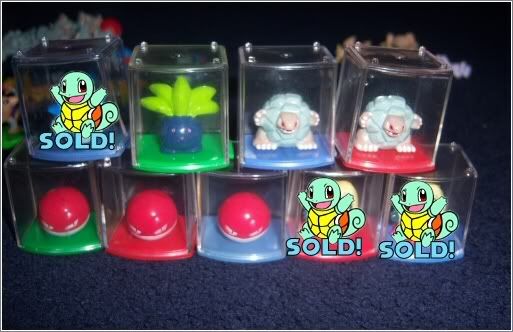 $1 each



$1 each (PLZ TAKE THE MACHOPS)



$1 each (Venonat on hold)

II - Amada Stickers



$3 each



$2 each



$1 each


III - Various gashapon



$4 each


IV - Misc



$2 each, or both for $3



$2 each, stickers $3



Vaporeon is $3, Porygon is $1, others are free w/purchase



$3 each



$5



$4

V - Kids



$5 each, Regi is $4

VI - Older items - REDUCED





$7 each



$4.50 each



$4 each



$2 each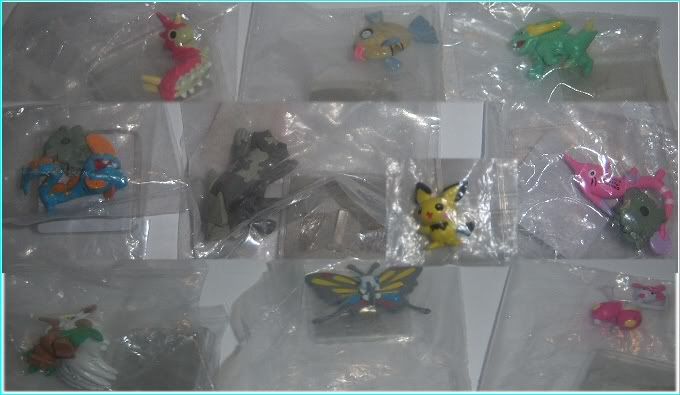 $2 each



$3 each (Clefs come together)



$1 each



Palkia Zukan is $9, Clamperl/Gorebyess/Huntail Zukan is $6, Staraptor Zukan (FLAW - Missing pegs) is $4.



SPECIAL - Shaymin



Movie Kids - $5 each, soap figure - $6, Skymin moving fig - $6




Auctions end: Saturday, 27th September 10:00PM GMT



A4 clear folder with both Shaymin forms.
BID: $7
bergunty

Skymin mechanical pencil
BID: $7
bergunty