Hello Pkmncollectors! Long time no see. Today I'm going to be holding some auctions for some items I have weeded out of my collections! A couple Zukans (Blastoise line, Typhlosion Line and Xatu line!) and the 2009 Eeveelution Charm Set!! Check it out!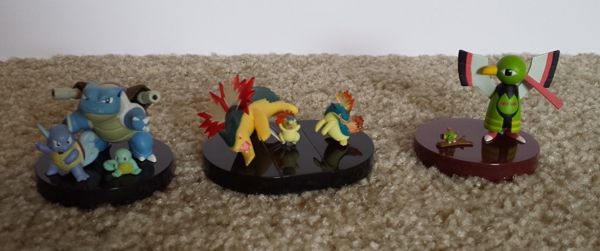 -I ship from the USA!
-A link to my feedback!
-Please follow all pkmncollectors bidding rules, such as no sniping! Auctions will auto-extend for 5 more minutes for each bid during the last 5 minutes of the auction!
-Please reply to the highest bidder!
-The Auctions will end on Monday, July 14th 2014 at 11:00PM EST! (8PM PST) Here is a countdown timer!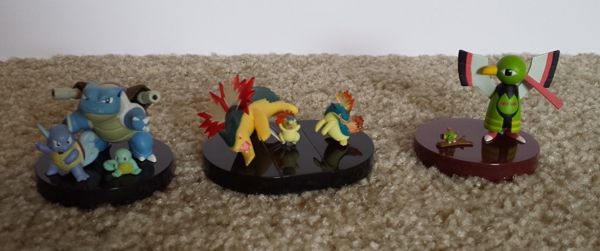 Zukans!
Blastoise Line - Starts at $30
Typhlosion Line (Typhlosion's peg has broken at the base, I could not manage to get it out or repair it! Keep this in mind!) - Starts at $10
Xatu Line (has a broken peg stuck in the base, I mistook the base for another once and accidentally put the wrong peg in it. I've tried to remove it, but maybe you'll have better luck??) - Starts at $10



Eeveelution Charms!! Please bid in the correct thread as each charm will have their own auction! :)
All of them start at $15!

Thanks everyone!