HI GUYS

The Baltimore Comic Con is going on this weekend, and surprise of surprises, one merchant actually had some pokemon stuff!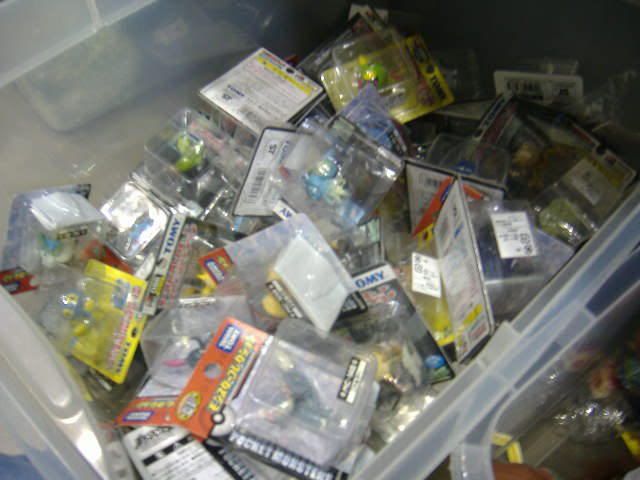 Bin of $3.99 Tomys! Mostly unloved first generation pokemon like Tangela and Exeggcute, but I also saw ones like Glameow, Infernape and Houndoom.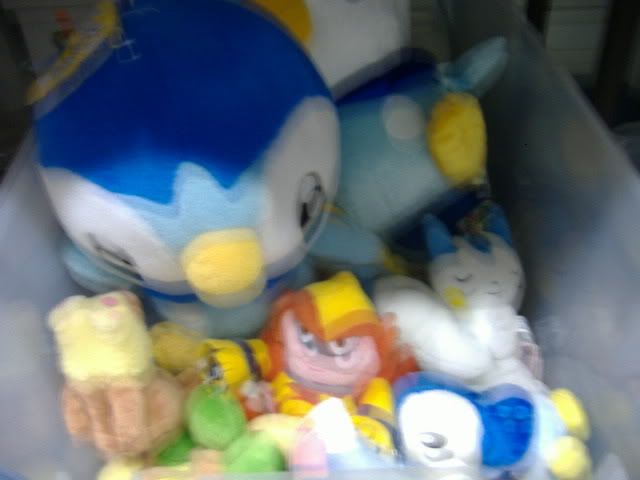 Bin of plushies! The larger Piplup on the right is wearing a santa hat. I think the one on the left was bought after the photo was taken, because I saw someone walking out with it. Magmortar, Glameow, sleeping pachirisu and laying Piplup are also here (I want to go back and get the laying Piplup. X3

I'd be glad to pick up a few tomys for you guys IF the pokemon you want is there! The selection is VERY limited.

EDIT: I cannot remember all the pokemon in the Tomy bin off the top of my head, but just give me a list of names you're looking for and I'll get what I can.