Small yet exciting collection updates! :D (for me anyway)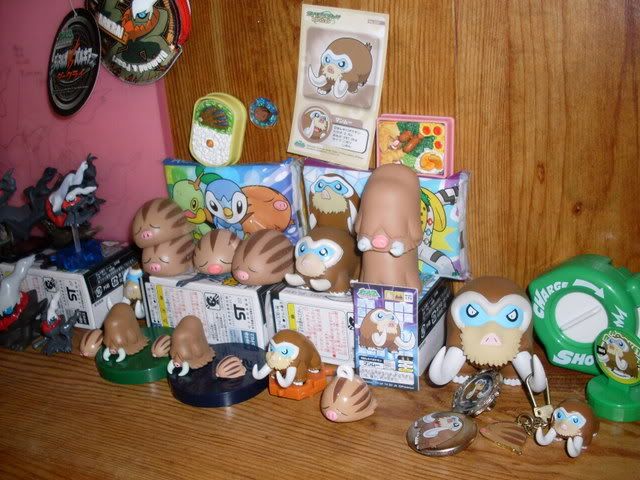 Can you spot the new Mamoswine figure in this picture?






ITS MAMOSWINE KESHIPOKE!!!jkfkg Im sure you all know the huge difficulty there is when it comes to collecting Keshipoke (and other small figures) and how hard they are to get. Well, a while back, I had bought six boxes of Keshipoke, and only got one of which i was looking for: Swinub. For the longest time, Mamoswine keshipoke had depressed me in being, I believe, the last figure I did NOT have of Mamoswine.
BUT
shootthetanks had one up for sale and I quickly snatched it up! THANK YOU SO MUCH TANKS I LOVE YOU ;___;

ALSO, I got dragged to the mall today where I was happily greeted by my old favorite legendary at KB Toys...



Mmm, I love this figure; it's big and it's perfect. I was SO happy I found it when I only learned of its 3-figure-packed existence a few days ago from this community. Thank you Jakks!
And I tried looking for Eevee in all the 3 figure packs but he was no where to be found! I bet he is adorable though. :)



These guys tagged along (pegs are actually for Kirlia, woops) and... I don't care for them. They would be $6 shipped each. (payment by PayPal only plz).



...and this guy's for sale too. Looking for $17 shipped. :>

Thanks!