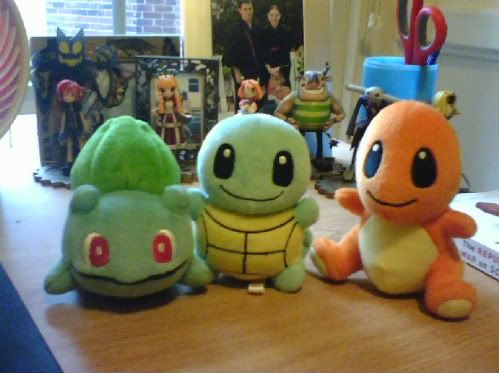 Bulbasaur, Charmander and Squirtle mini-Pokedolls in the old style (size comparison under the cut)

So, these guys finally came! The auction didn't say it, but the tag from the Pokemon Center actually lists these guys as Mini-Pokedolls (Specifically, ミニPokeDOLLセットF) and they are fairly mini -- slightly smaller than the originally sized Pokedolls. Size comparison here: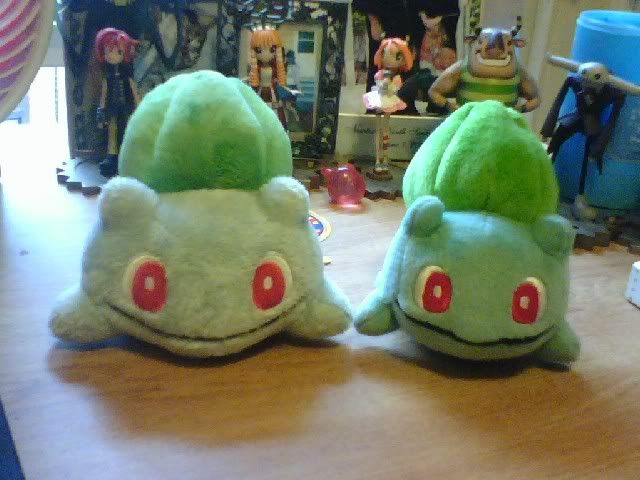 (If anyone doesn't already know, standard Pokedolls are generally around 5-6" tall.)

But, exciting news, these are in fact the old versions of the Pokedolls (different kind of fur, copyright date 2004), and all are in mint condition with tush tags attached. (There is only 1 hang tag between the three, and it's located on the vinyl bag they came in.)

They're so fricking adorable that I'm having a hard time letting go of them :[ But, money is money, right?

EDIT: I'm setting all of them at $15 to begin with.

Shipping anywhere will be $5. First-class for international, priority for US.

The vinyl bag (pictured below) is free to the person with who wins the doll with the highest bid.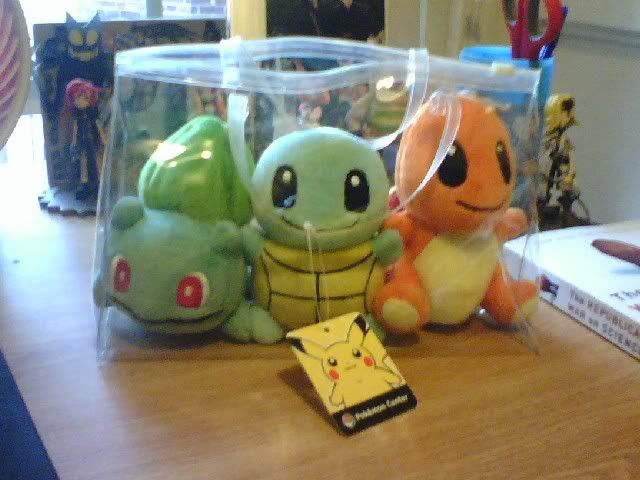 Happy Bidding!

Auction ends on 10/9/08 at 9pm USA EST. ended!