Just have three things I'd like to send elsewhere here. If you want better photos of something let me know.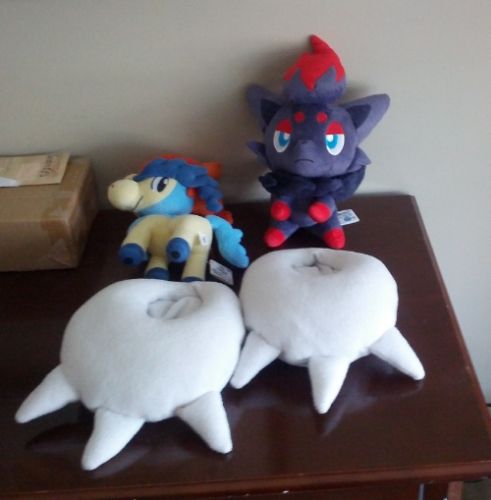 Zorua Plush (bought before B/W came out so it's one of the first pieces of merch) - $20
Keldeo Plush - $10
Snorlax slippers (not official, origin unknown. There is a small light stain on the bottom and another on one of the 'nails'. I am size 9 1/2 US womans and they are slightly too small for me.) - $20

I accept Paypal. Please make payment within 24 hours of agreement to purchase. I'll be shipping them out Thursday if you buy before then otherwise Monday.

Sales permission granted by
denkimouse Spring 2009. Feedback here.