So I was going to wait until GA items I won came in to do another gets post but that idea lasted all of 5 minutes. I'm just too excited, I have to share this little guy! Follow that cut to find out what it is!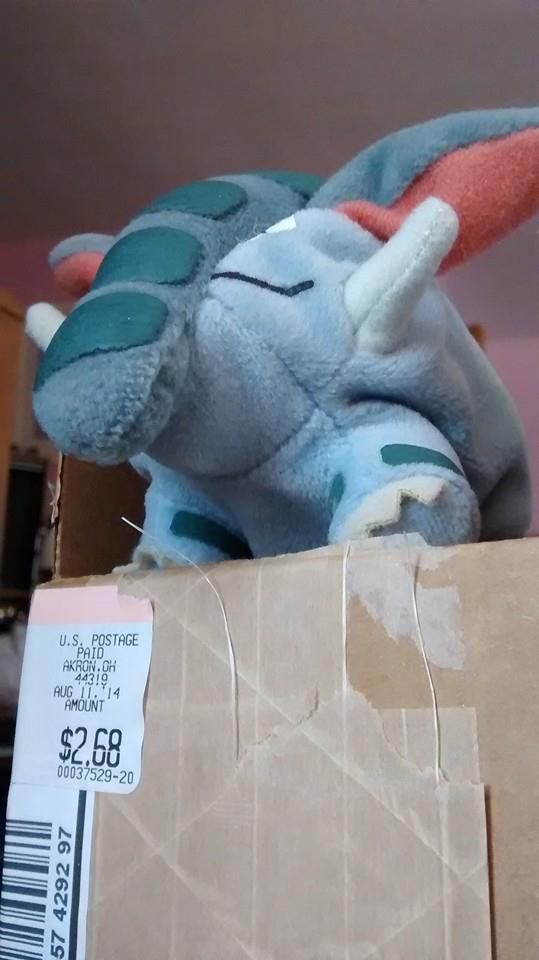 LOOK AT HOW MAJESTIC HE LOOKS!
Donphan Hasbro beanie plush! Ah!! I'm so excited to own this little guy! I didn't know he existed until about 5 or 6 months ago. And in that time I had never seen one for less than $50-until now! He showed up on eBay one day and I knew I had to have him!

I have a lot of "favorites" but I just can't pick one as my main favorite pokemon. Donphan is one of my favorites however and I love him! His design and concept are awesome and he's saved my tail in competitive battles. Sad he only had one plush but I knew I'd get him eventually.

its not mint and doesn't even have hang tag but I'm still glad to have it! He was a bit dirty but I'm cleaning him up. He does have a few marks on the leather parts of his back. I love him all the same.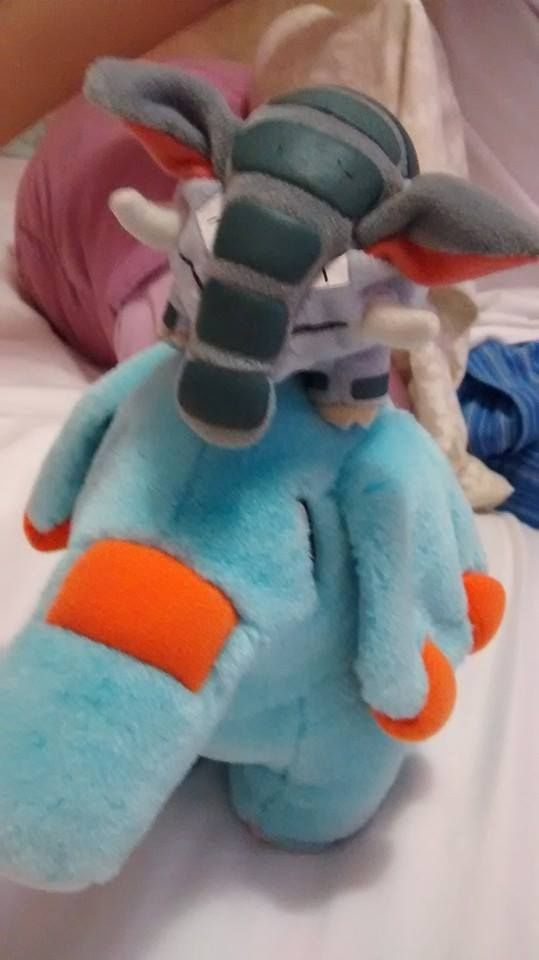 Here he is with my Phanpy plushie! The family's all here! Haha, Phanpy laughs at how much bigger he is for a pre evo. (Phone was shaking when I took the photo I guess. I know Donphan's face looks strange lol.)

Thanks for taking the time to read my post! I love it!
Now, the only other main thing I'm after at the moment is a Heracross Combat figure. So again if anyone is offering one let me know. :D Thanks!