Sales post, get your sales post here!

I'm trying to clear out this stuff. Everything is lower priced or discounted. Nothing over $8 dollars but some cool stuff in here, I promise!

Rules are simple as usual:
- Payment is either Paypal or money order
- Items will be held for no more than 3 days
- Shipping will include a small Paypal fee
- Considering I want to get rid of these items, haggling is a-okay!


First off, the kids:






Clear Shaymin, Clear Attack Blastoise, Glow-in-the-Dark Jirachi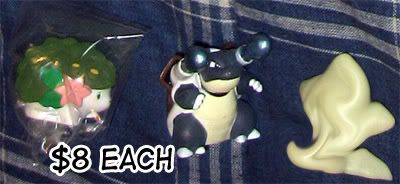 Kids still in box, have been opened and had their candy removed by the previous owner, stickers intact: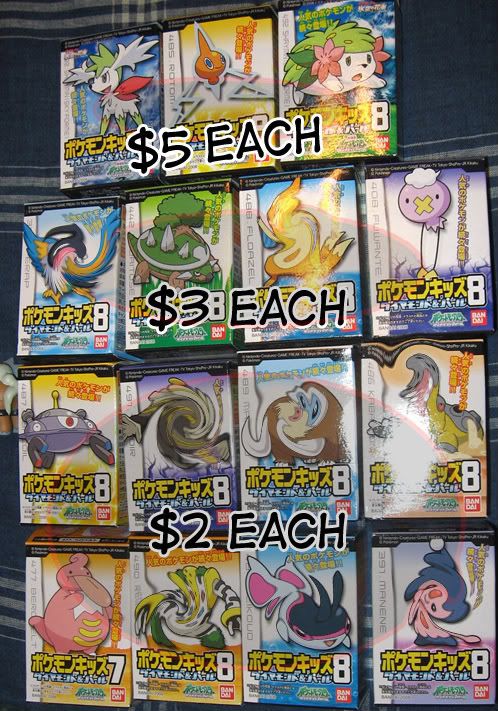 Some poor plushies that nobody loves! Little Sandshrew there is the rare masterball plush... he has been COMPLETELY raped by the child who owned him. No eyes, and his master dots are falling off. Maybe someone would like to love him and fix him up? He's free!: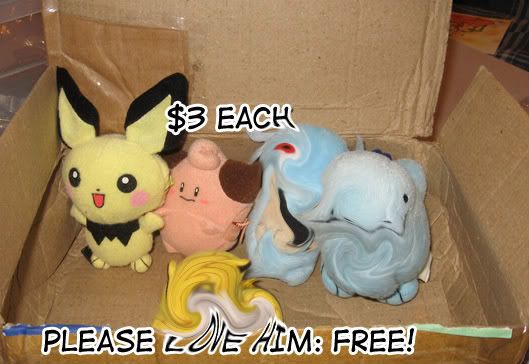 Here we have some miscellaneous figures: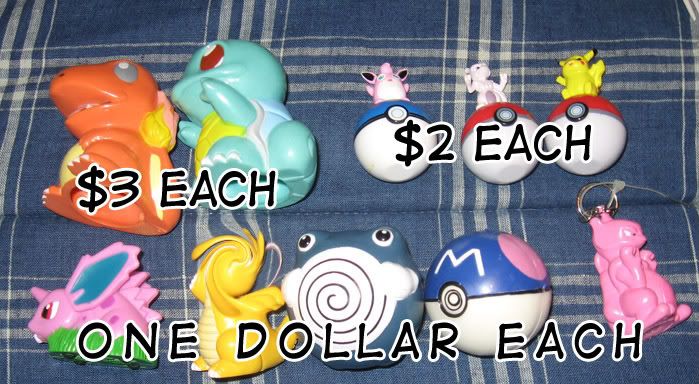 Newer zukans: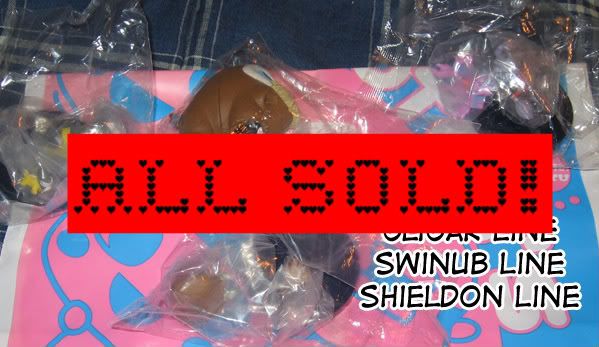 Manaphy, flat, rubber item... I think it's a frisbee, or possibly a jar-opener aid. And two packs of Jirachi movie magnets: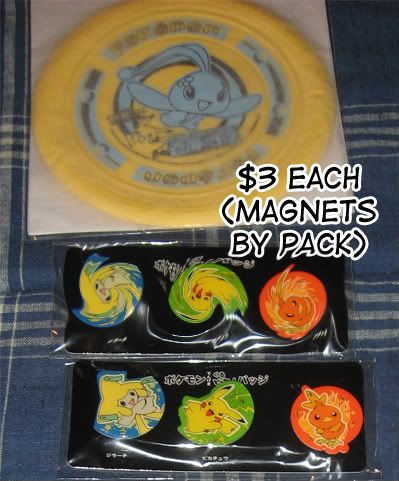 Miscellaneous stuff: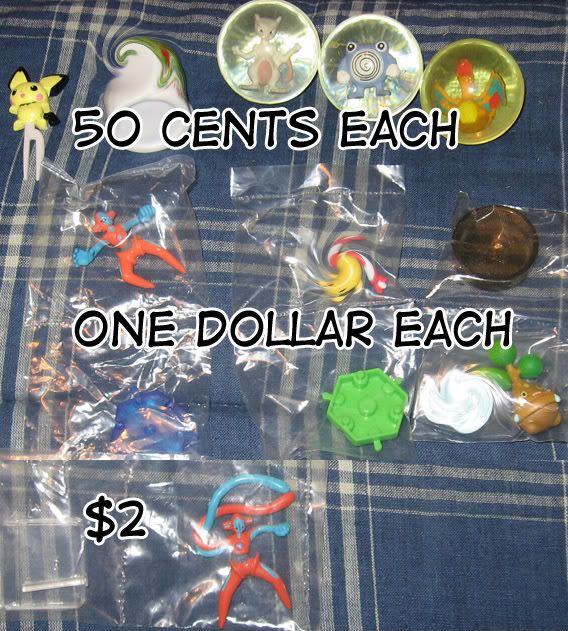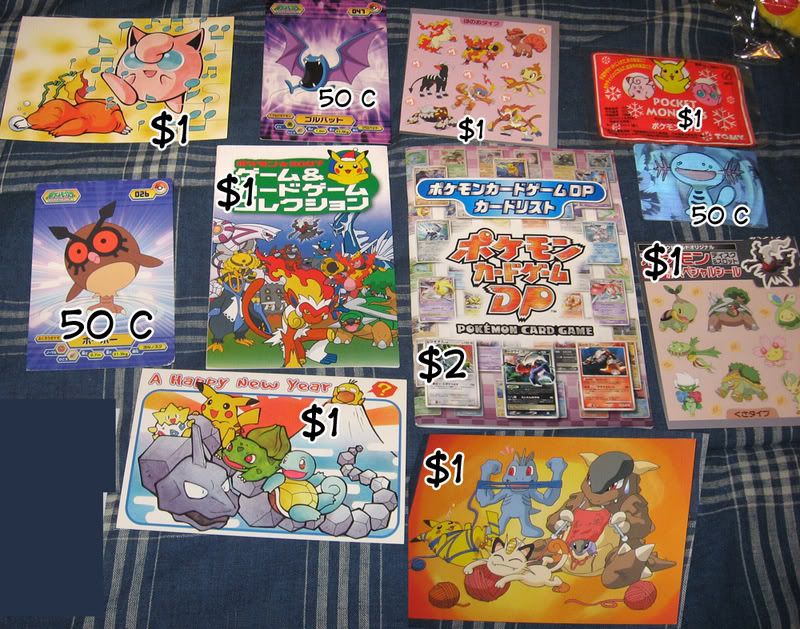 Teeny Shaymin plush, Giratina whistle, and Pikachu pouch I still have left over: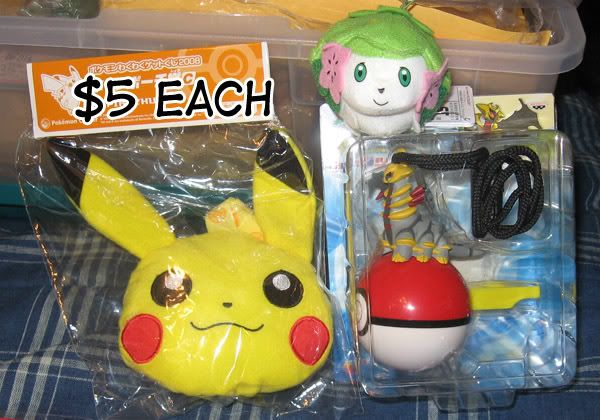 For two of the weirder items I have... these seem to be plasticy keychains that you can paint with your own plastic and then peel off and use as keychains. Not sure if they're legit merch or not, but they're pretty nifty!

$3 each: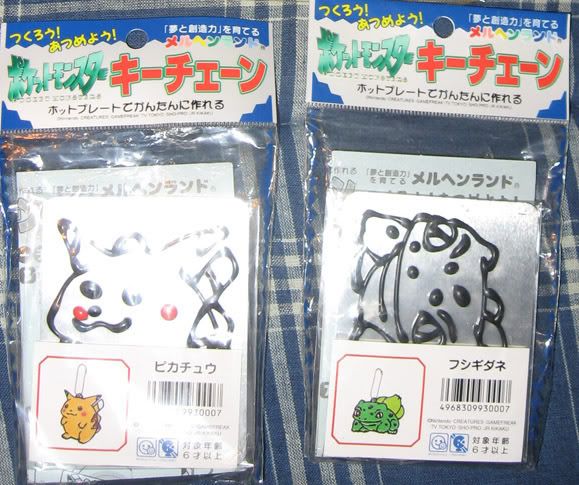 OMGdkjahgoeia if I liked Pokemon Ranger I would love this item, I think. It has adorable pixels of Pokemon from the game and two of the human characters! Human characters almost never get merch, eh?




FREEBIES plz take themmmmmm with a purchase: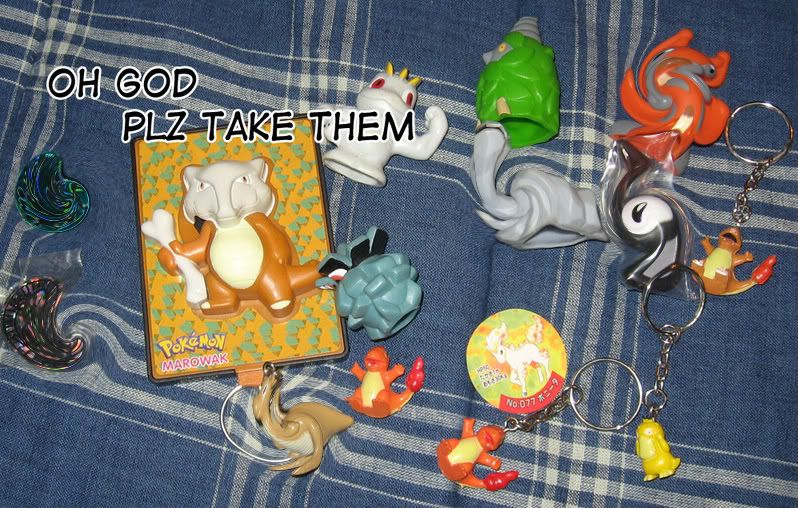 Also, I'm going to put this lot of Pikachu movie items up on eBay unless someone wants to make offers on it in the next day or so.